HIVE and SPORTS Power Up Day - August 2021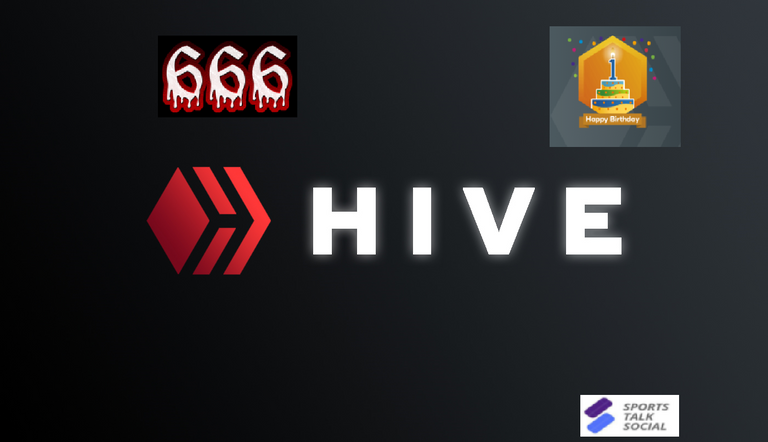 Hey Hivers,
HIVE
It's time for Power Up day yet again. A full month after HF25, we now have a better idea of the improvement it brought. Of course, it depends on your curation habit, but for me it increased a bit my return. Before, it was typically around 10-11%, now it's closer to 13-14%, that's a little better. And now for my ninth participation to Hive Power Up Day in a row, let's get right into it with 100.666HP. I really wanted another level 3 badge from @hivebuzz, but also wanted my infamous 666 to appear. That is done:

Regarding the account growth, this is once again very similar, with a steady slope. Starting the month with about 1343HP, I finished with 1427HP. That is very slightly less than last month, but still very reasonable. Adding the latest power up, that is now 1527HP! I believe that with this power up, and the recent raise in HIVE price, my upvote is now above the threshold, and voting on comments becomes possible, or at least not wasteful.
The Hive Power growth since end of last year stays consistent and steady: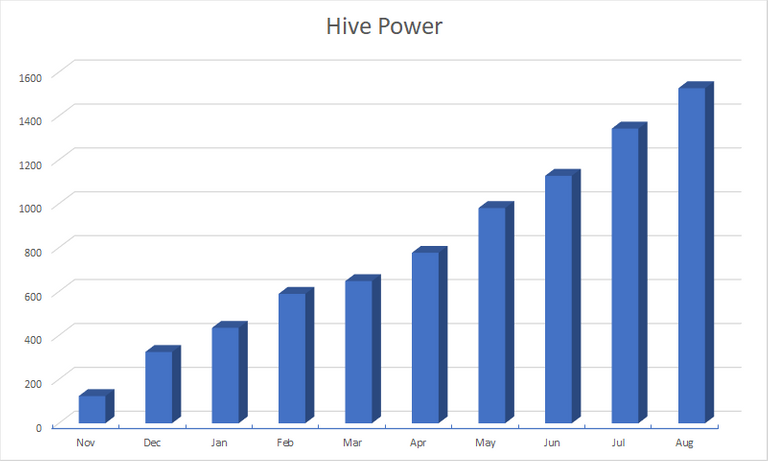 SPORTS
Now, for SPORTS tokens, this is different with the growth starting to speed up. Two months ago, I mentioned what I thought was a difficult target: 3M SPORTS before end of July. Last month, I said finally it should be doable easily. And I ended up reaching this target way sooner, and even updated my target for end of July at 3.25M. Well, I powered it up today to reach over 3.5M SPORTS staked. That's a 733k increase this month, compared to last month 468k, when it was my best month so far. I am definitely happy with this performance. Note also that by tweaking my SPORTS Vote Weight Multiplier in Leodex, I was also able to improve my curation return with now about 32% APR. I believe I can still make it even better, with a little bit more tweaking. Here's the growth showing the ramp up of the last two months.
1 year Birthday

Just a couple days ago, it was also my 1 year birthday on the blockchain. It's time to celebrate! When I started with Actifit last year, I really had no idea what any of this was, and no real objective. It's quite different now, and once I am back from my trip, it will be time to set up some real targets for the second year, so it helps me stay focused. Maybe for the next Power Up Day.
Once again, it was a great month on HIVE, I hope it is for you as well. Good luck y'all and onto August!
Posted Using LeoFinance Beta
---
---