What was that?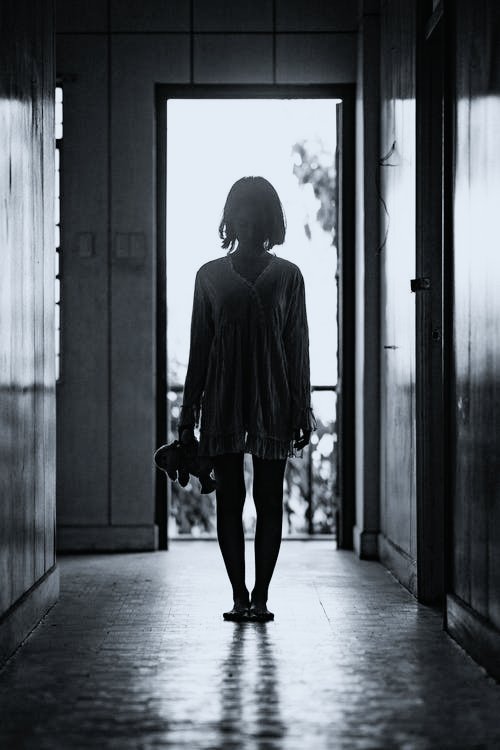 Woken by the constant ticks of the wall clock, Alison looks up to her mom who had slightly dropped into a slumber while singing her to sleep. She sharply got out of bed and made her way to the attic. Alison! Her mom called immediately and she noticed she wasn't there anymore. Where are you, she asked, with an attempt to quickly rush down, she steps on a carelessly placed bag of nails, ahhhhhhhhhhhh!!! She yells, blood immediately drops down her mom's shoulders as she looks up to where the sound was coming from.
With a fright at the sound of her voice, she called Alison again as she made her way to the attic. There in the attic she meant her beautiful daughter laying in pain and blood rushes out of her body. Tears begin to drop down her eyes and she carries her up and out of the attic…
What were you looking for up there, she asked but got no response.
Alison! She yells, but still got no response. She called her again in panic but she had shut her eyes and made no response to her environment. Alison, my child, drops her down and begins to shuck her. Please answer me, please!!!!!
Her vision suddenly became blurry, she looked far to the front door and saw her child also standing there with a teddy in her hands… As she begins to draw close, she drops unconscious…
Mom!!! Alison yells, what was that, she screams as she wakes up to realize it was just a weird dream…
---
---