There Goes My Happiness...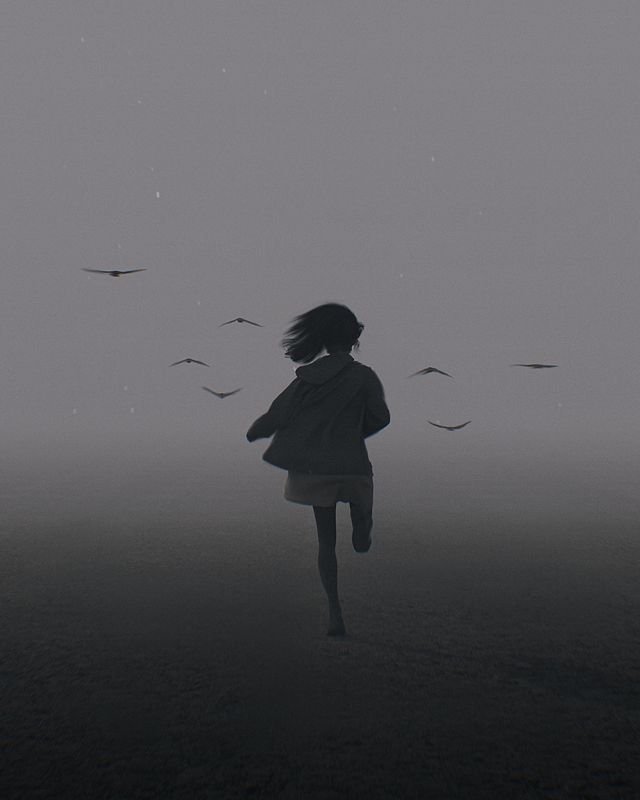 Yesterday decided to be one of the worst days of my life. I've seen much more terrible times, but in a very funny way, yesterday was special. Unlike my sister who loves it when the atmosphere turns dark, clouds gathering and raining down storms, I'm really not cut out to be so obsessive of such climate changes. I mean it's all beautiful when the blue sky turns gray, at least at first glance, but that should be it, really, raining down strom isn't really necessary, we're tryna keep warm here.
I woke up on the wrong side of the bed, you could guess it must have been creepy since I've suddenly decided not to publish a story today, truth be told, a story was actually drafted out but nah, it's sad to read through it, I mean a five year old would probably thing it sucks, literally, just like most of the uncompleted pieces I have in my Google docs, it's like a wilderness of unfinished thoughts, a volcano of craziness, and an ocean of drowning emotions. So then, yet another breed was welcomed in there yesterday.
Now you could be wondering if it was just rain that got me upset? No no, it's far from that, well, not too far from that, just a lot more added nuisances. First, it was the weather, then I came down with a severe back ache, of which annoying still persists. I got into a quarrel with my baby mama, ate too much sugar, took too many bananas that literally made me go bananas, I spent less time on the chain, almost got robbed while still sane, quite a lot, in one day, and I was like, there goes my happiness.
But I get, some days are programmed to break us, some are programmed to put a smile on our faces, but generally, it's all planned to build us. Tough days, fun days, don't really matter, what matters is how we come out of those loopholes… It would be a tragic if I fell sick out of the aches and couldn't get up today, it would have been terrible is I eventually got robbed, it would have been damn sicking if cold had it way on me yesterday, but nah, I was the bigger man and came out strong and that's what matters.
FYI: the robbing part was me almost overly paying for a certain product, wink ;)
---
---