The Writings On The Wall...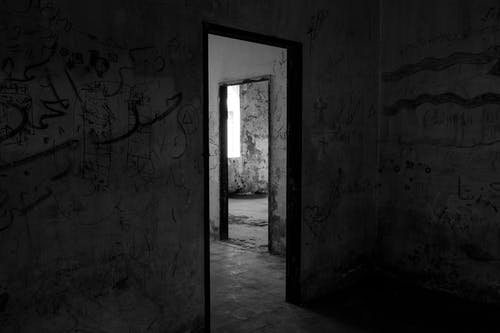 Beth and her man bought an old house downtown. They've been living in a rental apartment for 3 years and it was finally time to move out and start a life of their own in their own home. Josh, her boyfriend, was in charge of the "new" construction – converting the old smelly kitchen into beautiful for her angel to reside in, was his job. On the other hand, Beth was on wallpaper removal duty. She enjoyed removing the wallpapers, especially the extended ones.
Josh immediately got to work on arrival. They had no time to waste. It was all a preparation for their new home.
Beth was still engrossed in peeling off the wall papers. It seems the previous owner of the house was obsessed with wallpapers. Funny fact was that the wall papers looked kinda strange. They weren't designes one could come by easily. Something was definitely amiss.
Beth kept seeing names and dates on the wall when she peeled off the wallpapers. Her curiosity got the best of her and she decided to inquire. She googled one of the names and she was shocked to the bone marrow. It turns out that the name she googled was a name of a missing person and the date was the exact date the person went missing.
She began compiling the other names. Every single name was that of a missing person. She rushed to where Josh was to him about it but couldn't find him. A slight breeze escaped the window frames and immediately instilled fear in her. She began looking round the house, she could tell what was going on or where her husband went. On every step, she felt something was following her, she got to a point and began hearing noises, it sounded like something was eating up a very gigantic prey, she pied in her pants and she moved closer to swipe the cotton and meet her doom. Immediately, a hand creeped over her shoulder and as a reflex action, she turned and punched the creature which turned out to be her husband.
"Oh darling, I'm sorry" she immediately apologized. Then she saw Spike, their dog run out of the cotton corner where she was headed. Turns out it had found some large meal to feed on. Josh asked what was going on, she immediately presented him with the creepy findings she made. Josh couldn't help but laugh then told her the house belonged to a police officer, that she has let her obsession with horror movies cut ways into her reality. Beth hit Josh so hard on the shoulder that she ended up receiving the pain in her arms, she twisted her face and wanted to cry, then Josh immediately drew her close for a pet…
---
---