【开箱】网购的电脑主机来了 I bought a PC [CN/EN]
话说之前我的电脑主机坏了,某天突然开不了机,拿去维修后被店员告知说主机板和中央处理器被烧坏了,更换主机板和中央处理器的维修成本太高,倒不如直接买一架新电脑。
One day, My PC is broken. I take my PC to the shop and the staff tell me that my Motherboard and Processor were burn. The price of fix my Motherboard and Processor is too high and it would be better to just buy a new computer.
-
最后决定购买新的电脑主机,我就上Shopee看看有没有便宜又好看的,然后网购一个新的电脑主机回来。
Then, I decide to buy a new PC. I go to the Shopee APP to see if there were any low price and good looking PC, I will bought that new PC.
-
很幸运的,我找到了以下这个商家↓
Luckily, I found this seller ↓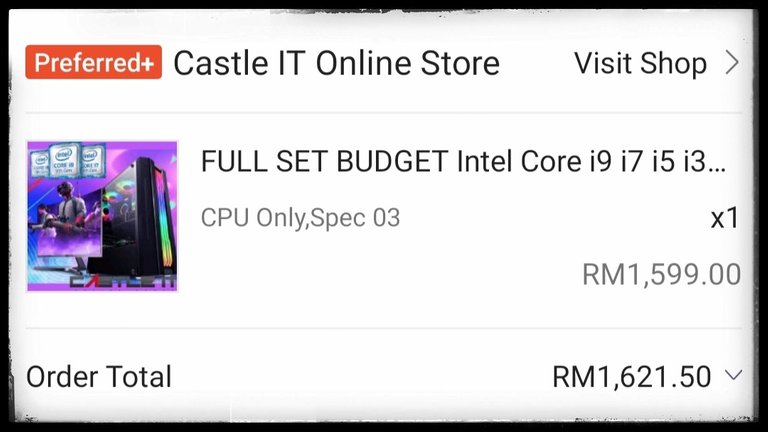 -
我说的幸运是因为找到一个拥有i7处理器的便宜电脑主机。虽然是二手的,但也不妨碍我对它的喜爱。
I say lucky because I found a PC that using Intel Core i7 in a cheapest price. Although it is "used", but it doesn't stop me from loving it.
-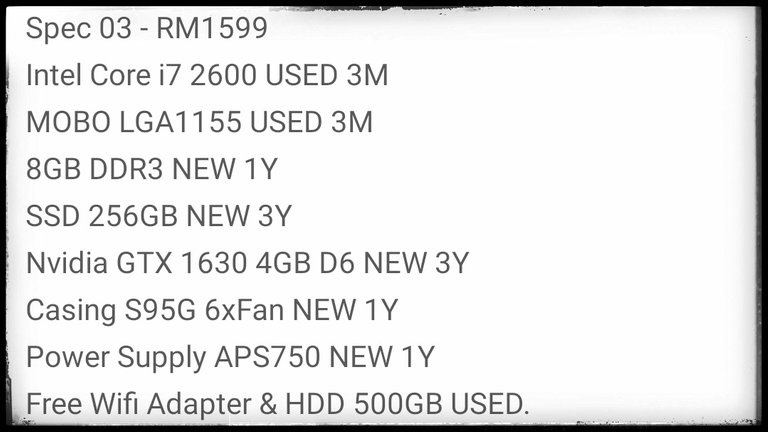 拥有以上的配置,稍微好一点的处理器,昂贵的显卡,价格才马币 RM1599。
With the above configuration, high quality Processor and Graphic Card, the price is only RM1599.
-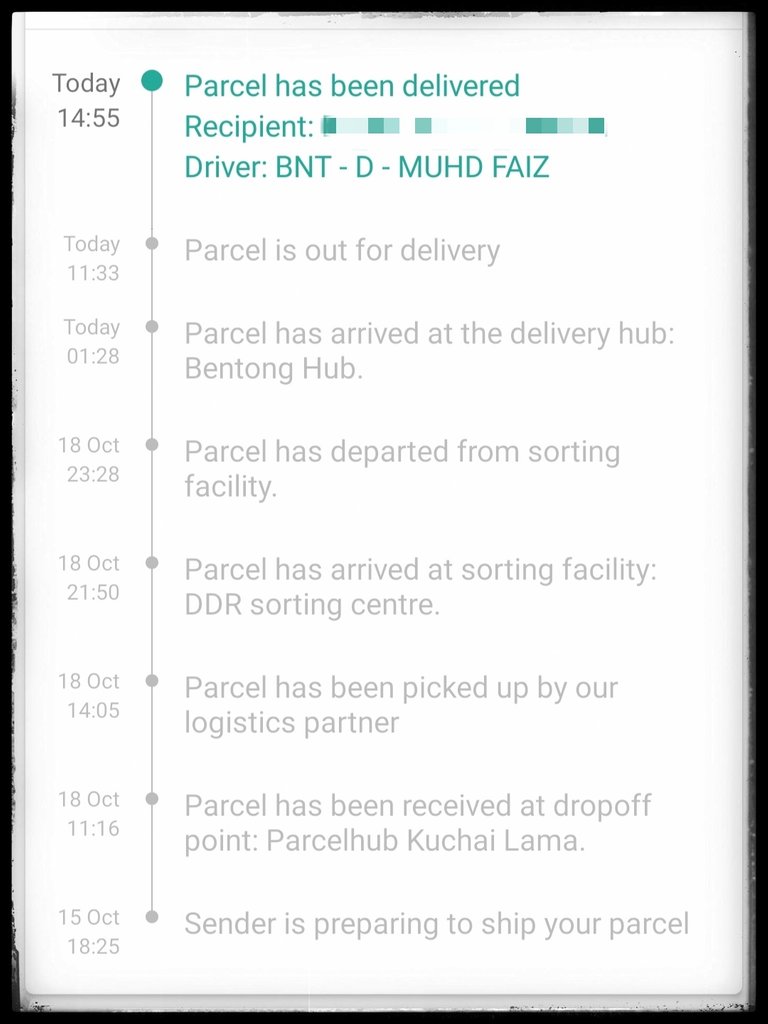 等了4天,我终于等到了我的电脑主机到来。
After waiting 4 days, my PC is arrive.
-
我真的等不急了想快速打开我的包裹。
I really can't wait to open my package quickly.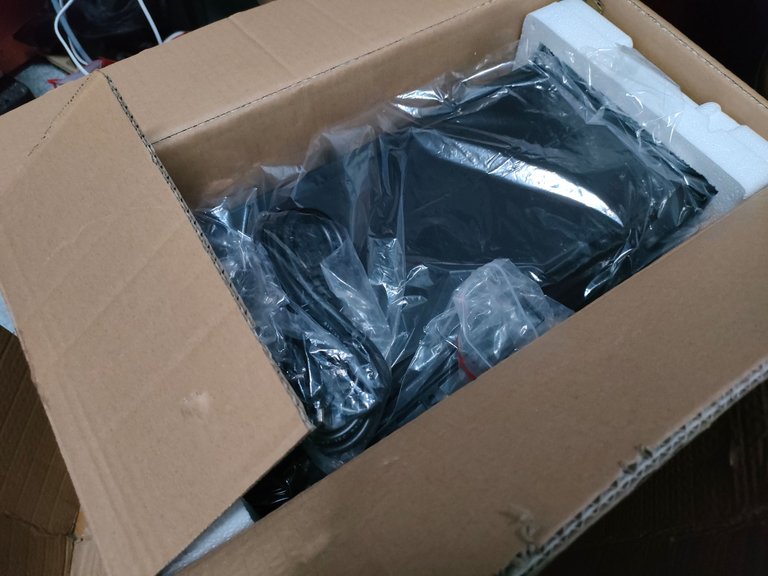 -
由于是网购的关系,我有些害怕我的电脑主机有没有磕磕碰碰的印记或被摔坏,我仔细的检查了外部每个角落和内部零件有没有损坏。
Because it was an online purchase, I was a little scared that my PC had a marks from bumps or drops, and I carefully checked every corner of the exterior and internal parts for damage.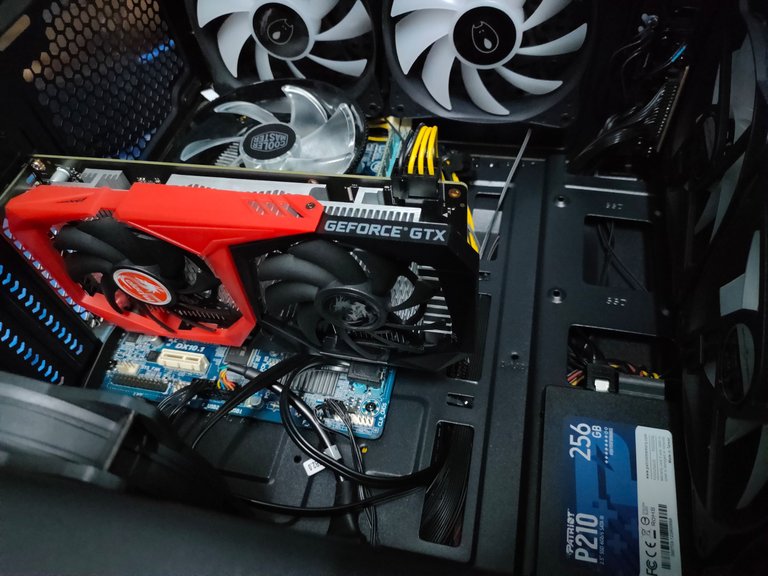 -
检查了一番之后发现没有问题,然后就来到了隆重的开机仪式,此刻我的心情是兴奋的。
After checking that there were no problems, it was time to turned on my computer, I was very excited to turn it on.
-
开机之后,看见我的电脑主机机箱里面那五彩缤纷的灯光就觉得很高端大气上档次。五彩缤纷的电脑主机机箱看起来就像是那种电竞电脑。
After turn on the computer, I saw the colourful lights inside my PC and feel it was very high end and classy. The colourful light of PC just looks like those gaming computer.
-
这也是一个漂亮的机箱,透过透明的镜片我可以清楚的看向里面。
It's also a beautiful case, and I can see clearly through the inside.

今天我想在此留下记录:
19/10/2022 - 新电脑第一天开机
Today I would like to leave a record here:
19/10/2022 - First day of my new PC
希望它能够撑个三年以上!
Hopefully it can be use for more than 3 years.
---
---