GONZAGA MEN'S BASKETBALL COACH SUSPEND FOLLOWING DRUNK WHILE DRIVING

Gonzaga men's basketball manager mark few has been suspended for several games after he was. charge for drinking while driving over the labor day weekend,it was announced on Saturday.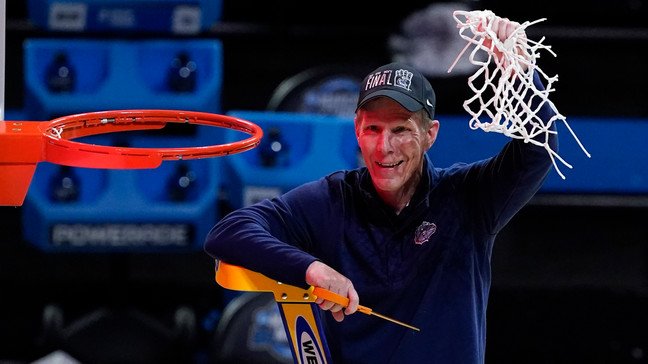 Image Source
he will be absent from some games from the Bulldogs seasons opener when they play against Dixie State by Nov 9 as a result of the charge is under , added with another two exhibition match
After he was charged he commented on his action labelling it as a regretful decision taken by him and he apologize and he is taking responsibility from such mistakes committed by him and he is already learning from it
he further stated that he knows the impact of such action on the upcoming student athletes and the coaching crew entirely as the season just begin.he said he is aware of the severity of his action and he is very sorry for the consequences this will have on the team
Few who was arrested last in September by the law enforcement notice that the coach was smelling alcohol after he breath and half a bloodshot eye while driving in a traffic 🚦 stop,even though he told them he as not been drinking intially but his breath shows that he has alcohol in his system up to 119% and 220% ,which is higher than the legal limit of 0.8%
Few who reacted on the bench while is team was playing against Baylor Bears in the second quarter during the national championship competition in the final four of the 2021 Ncca competition at the Lucas oil ground
Even though few as been suspended ,but will still continue giving support to the Bulldogs team and still be part of the program with ful support
Gonzaga athletic director Chris standiford in his statement said he he believe it is necessary to both address the seriousness of an incident , while also giving his backing and pity to one who both accept responsibility and vow to makes sure to make the matter is resolved.
---
---