Being bite in a bitter way --Pob-wotw
20th August 2019,You never want to know how bad this date can be. Life as indeed thought me so many things and sincerely have come to learn that nothing is secured in life,not even your life.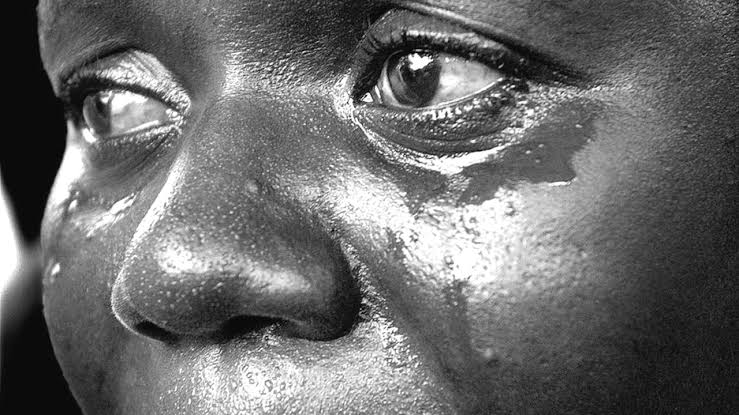 Image source
Honestly I will say ups and down is perfectly the best way to grow and go up in life,but of all it sucks at times when you learn some lessons in a bad and bitter way.It is not a crime to be pure and kind towards another person or I should just say been simple in life should not be seen as a weakness,but it is very sad that most people this days tend to take advantage of such avenue to actually harm the other person.
I know very well that people can be so cruel,I was told this when I was growing up and this is something I accepted too,but let me say at times I don't really go with the definition of what the world at large seems to go with,just because I do give everyone the chance to actually prove who they are.
Let me just too much trust and negligence has also led to what happened to me,mayb yes and am paying for this dearly now.
I couldn't have gotten a better entry than this to the #pob-wotw by @scholaris.pob
This is the perfect storyline line to actually show how bitter it can be at times life.
Life was fine and fun between me and my friend Tade,we happen to work in the same office,I was opportune to be his boss just because I have more experience than him in that field been an Accountant,I couldn't forget how brilliant he was while in school and how supportive he was and that was one reason I got him the job too so that our friendship can continue.
Everything was fine until one day,Tade came to my office to discuss a business with me ,which I frown about cause I sincerely see it as a no going area, I remember advising him well enough not to go into the business too, that am not seeing anything good coming out of that work.
We talked like brothers as we do use to before and all was settled,this was the biggest mistake of my life, cause I do expect people to think the same way I think,for months Tade never talked about this busines again, which I believed that it is bye gone.
But it was a bitter day that morning and honestly I remember feeling so unease and I almost skip work that morning,but I just felt like I have to go and do the day to day work.
But on getting to office,I was shocked to see crowd waiting outside and with lot of police force also at the entrance,I couldn't drove in and I have to park my car outside and trek in, sighting my friend on the floor from distance was the shocker of all and alot of things were just running on my head.
What could have happened,what as he done, sincerely as I was approaching the crowd I couldn't figure it out in my brain, before I could ask what happened I was held by two police officers,I was amazed and I shouted at them,let me be,but they refused and at that point I knew something is wrong.
The whole eye was on me as I was also waiting to hear what he done to have gotten me involved,I was shocked to have known that have been signing vouchers which he as being diverting to do his personal business which have once told him not to do,at this point I know am dommed.
I couldn't say anything as the police force reveal vouchers worth ₦38,000,000 which have signed in the course of five months that he as successfully diverted, tears were just flowing out of my eyes and we where both taken away for further investigation.
This actually cost me my Job and we also appear he court as he was reluctant to tell them that I knew nothing about it, what a sad ending and a bitter one.The judge asked us to pay back or face time in jail, which I agreed to paying back.
Even though it all comes in a hard way,but of all lesson learnt.
---
Posted via proofofbrain.io
---
---