Shadow of a boy drinking🍹
Hello everyone,
It is wonderful to be here today, hope our work and day went well today,.
I gave my son an energy to take, there was no light but there was a table lamb to see,, as he was drinking he noticed the shadow and called my attention to it, saying mummy!!See my shadow, I quickly make use of the opportunity by snapping it. So here is my shadow of today.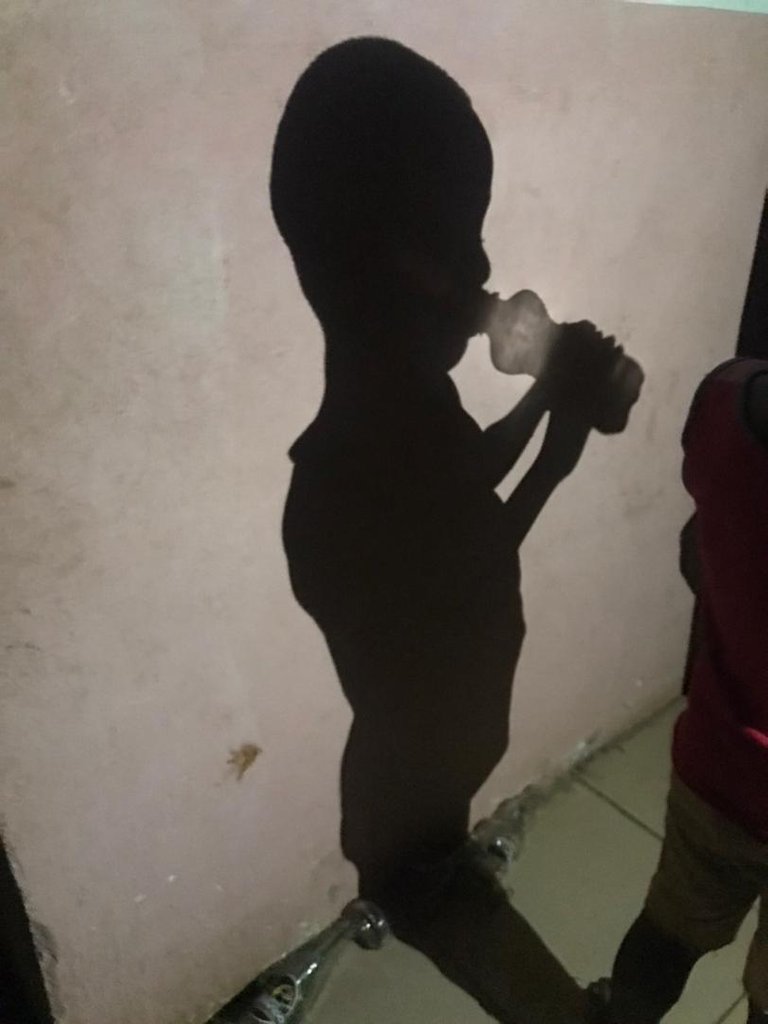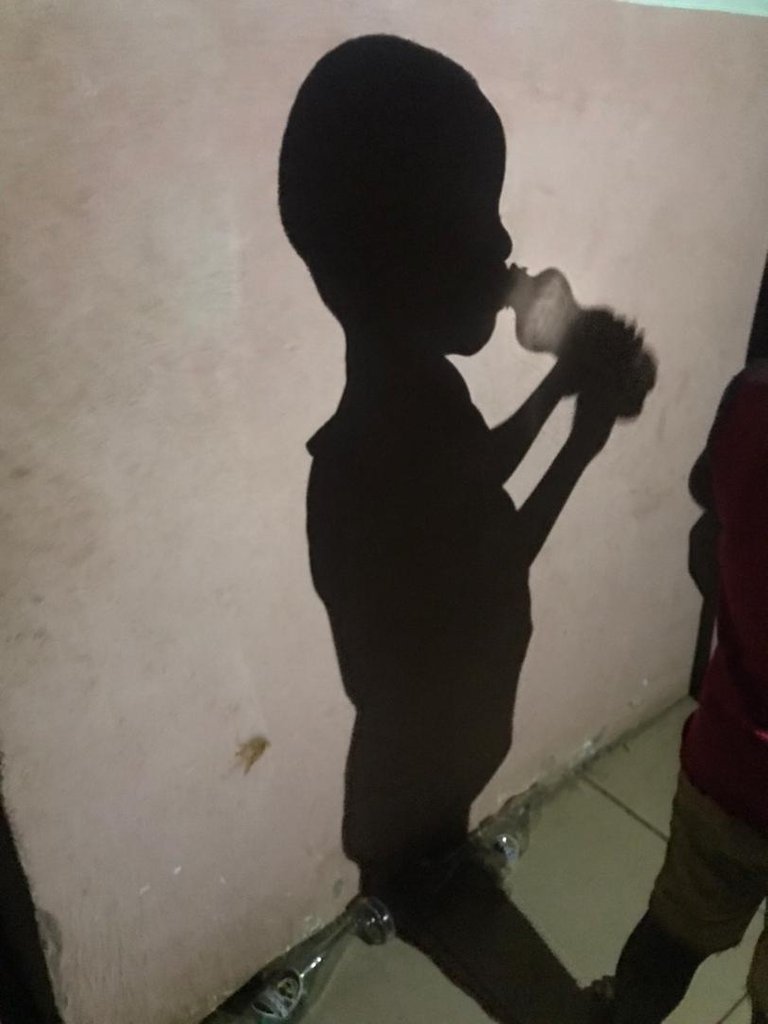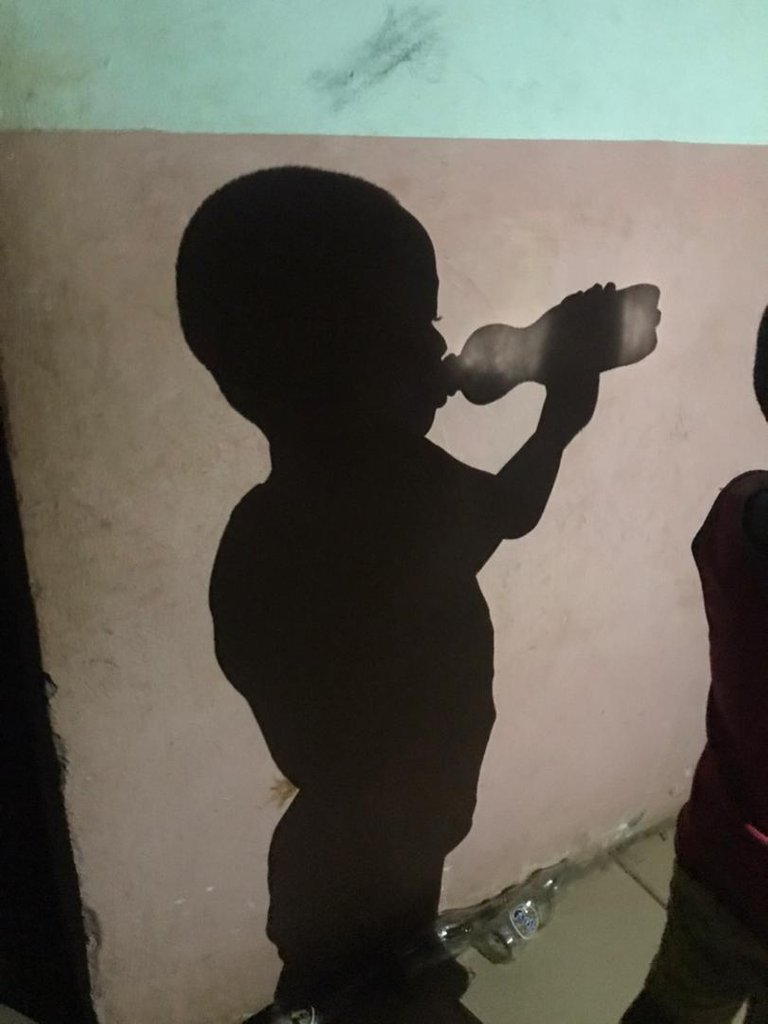 ---
---