Beans and fried plantain for dinner:my son surprised me
Hello everyone,
Today my son surprised today, by preparing me my best food,BEANS AND FRIED PLANTAIN, he called me what we are cooking for dinner so I told him to pick beans,that and put it in pressure pot to cook, since I was already coming from my shop,though he has been cooking before, but i don't usually allow him to do this, even when he pleaded but before I got home, it almost done, and he said "mummy don't worry, go and freshen up, the beans is almost ready, he already sliced the plantain, before I knew it food was ready, I was even scared if it was really well cooked, eating it, it was fantastic.
Ingredients used :
Beans
Scotch bunnet
Palm oil
Onion
Salt, for it to taste
Then plantain and vegetable oil
How to prepare
Firstly, he picked the beans by removing all the dirt.
He washed the beans twice and put little water in the pressure pot, pour the washed beans inside, put little onion for perfect aroma,
Cover the pressure Pot and put the beans on the gas to cook for 45 minute, after that you drop it, grind your scotch bunnet in bledder,
Put dry pot on the fire, pour your palm oil to hot state, put onion to fry, and pour in the grinded scotch bunnet in it to fry, put salt, then we pourvit in the cooked beans, put it back on fire, allow it to steam together, we have our beans porridge.
To prepare fried plantain
Put frying pan on fire, pour vegetable oil, when its hot put the platain in it fry, turn it when one side is brown, here you go, my beans and fried plantain is ready,.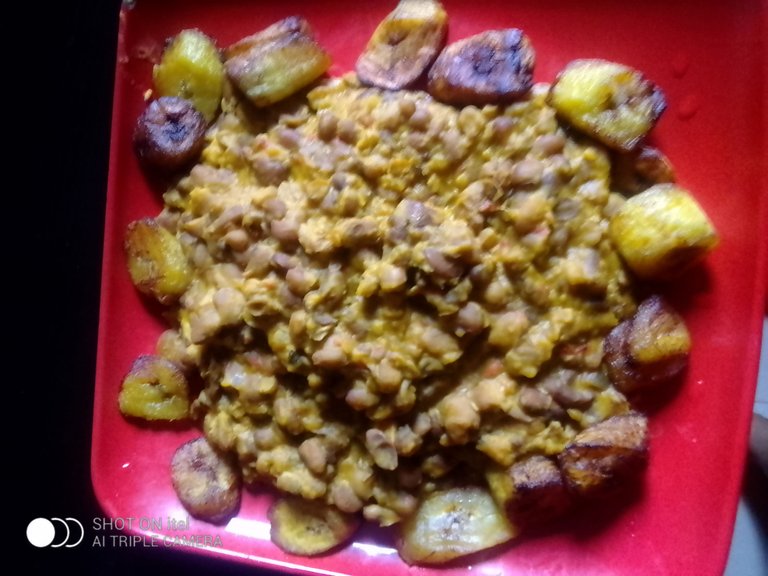 The beans in the middle of the plate, and surrounded with fried plantain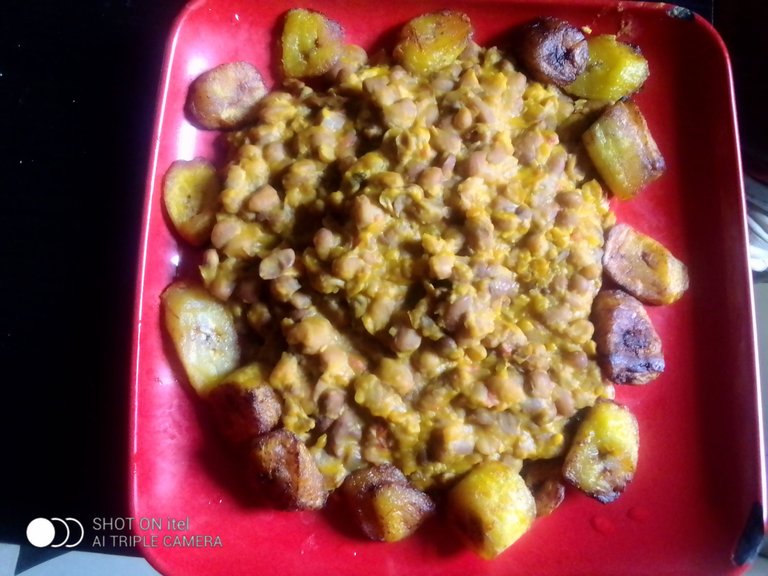 I can't believe my ten year old son can go through all this to surprise me.
Thanks for viewing my blog and stay safe.
---
---