Using SPS Rewards to Expand Further in Raydium, Worth My Time?
I know a lot of people might not like it when we venture out in different chains beside HIVE due to the fact that crypto is always a huge place to learn and sometimes, it is really important not to be afraid of losing some crypto value when you are testing investments and be prepared for losses.
This round I have decided to use some of my yield SPS just to see if it is totally worth the time / effort to even migrate from HIVE to another chain via hive-engine.com
---
Just by this exercise using my earned 5 days worth of $SPS interests staked from #Splinterlands, though I lost around almost 40% of my $20 USD capital after conversion and partly because of Binance's withdrawal fee, I am now testing on #Radium on #Solana (at a $0.002 gas fee) just to see how fast I can regain my 40% losses with this compounding method.
𝗛𝗼𝘄 𝗱𝗶𝗱 𝗜 𝗴𝗲𝘁 𝗺𝘆 𝗦𝗣𝗦 𝗼𝘂𝘁?
Since SPS is not seen on other exchanges at the moment except hive-engine.com so the process is a little tedious when I needed to get the coin out to Solana (or any other) ecosystem to test its Yield Farming.
Transfer my $SPS into hive-engine.com (zero fees)
Trade into $HIVE (the main coin to trade. 5% loss You cannot trade with other coins directly)
Transfer HIVE out to own HIVE account. (1% loss)
(Note: When you have a splinterland account, you should have a HIVE account. Just use your private key)
Transfer $HIVE to Binance.com (zero fees)
Trade off $HIVE into $USDT (approx 10% loss)
Use $USDT to buy Raydium (approx 10% loss)
Transfer out $RAY via Binance to Solana (Phantom wallet).
Have some $SOL on standby as gas fees
(if you go through exchange, min $20 USD just to move SOL out from Binance.com . But will last you for a LONG time)
Stake directly at radium.io
Start time:
2021-09-13 11:30pm GMT +8
End time:
2021-09-14 12:15am GMT +8
---
My outtake on this exercise?
𝗣𝗥𝗢:
Solana's ecosystem truly uses hardly any gas fees. You can actually spend $20 USD for $SOL, keep $1 just for gas fees and the balance can be staked directly from your wallet as well.
𝗖𝗢𝗡:
As #Wormhole bridge is yet ready for other chains to Solana, you will loose around 40% of your capital just for transfer fees should you attempt to withdraw from #Splinterlands to #Solana for generating interests.
---
Basically to test this exercise you pretty much going to need around $45 USD on standby just to be sure you have enough funds and gas fees ready for Solana ecosystem as a starter 𝗶𝗳 𝘆𝗼𝘂 𝗰𝗮𝗻𝗻𝗼𝘁 𝗳𝗶𝗻𝗱 𝗮𝗻𝘆𝗼𝗻𝗲 𝗱𝗶𝗿𝗲𝗰𝘁𝗹𝘆 𝗲𝘅𝗰𝗵𝗮𝗻𝗴𝗲 𝘄𝗶𝘁𝗵 𝘆𝗼𝘂 𝗣𝟮𝗣.
This exercise will not be short term gain. To be able to even generate the first $1 requires around 100 days. Good thing is Raydium should pretty much be here to stay for at least 100 days judging at the growth and acceptance (from desperate runaways from #ETH high gas fees). Most important is to choose the right project to test on.
Do you find this sharing experience useful?
Why not share on how you are testing your earned coin in HIVE and use it unto different ecosystems?
I usually sell off when it is slightly higher than usual, generate some yield farming of a higher than 10% APY interest in another ecosystem, and pump it back into HIVE ecosystem when it is lower (that the price I sell) to keep this chain active.
Sometimes you just got to expand and diversify just to make your portfolio grow faster
Until then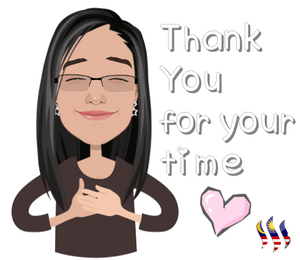 Time sure flies! I am "4 years old" now! haha
Posted Using LeoFinance Beta
---
---