Me and My Family Infected by Covid
The most undesirable has happened...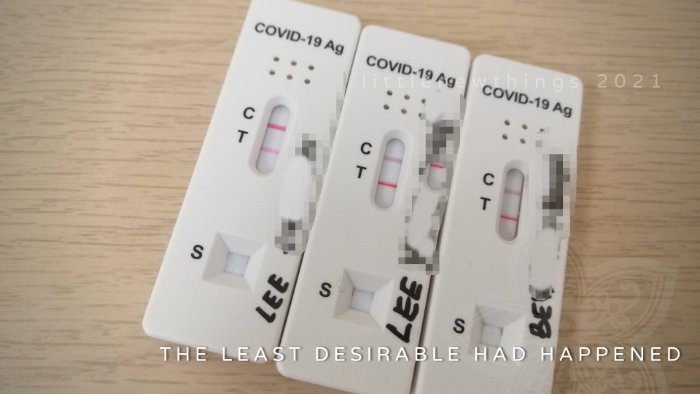 10 days ago, I was exposed to an undesirable covid cluster at the vaccination center I went where I volunteered my blood as sample.
5 days later , not knowing I was exposed, my dad and I was at the Local Hospital to take his blood test. Only to come home to realise that I was exposed to it.
We were monitoring our oxygen rate and all was fine, above 95%, occasionally I slipped into the borderline.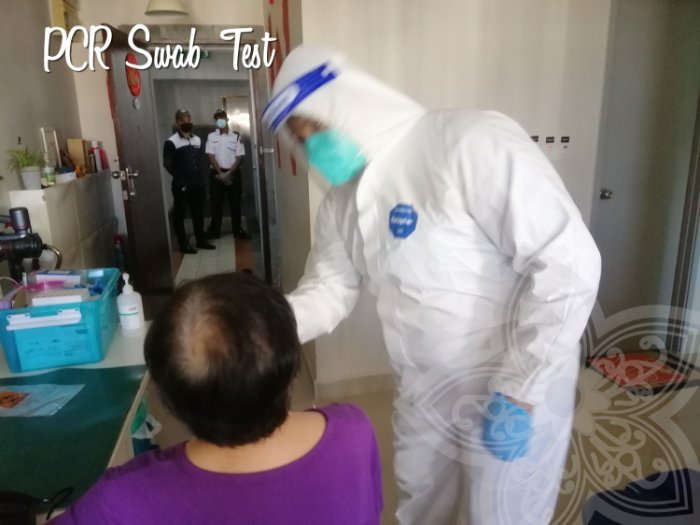 2 days later we had the PCR test and both my mom and I were negative, we thought the worse was over.
Then dad suddenly had a fever spike and had flu normal flu symptoms , but he recovered pretty much in 48 hours; as me and my mom was negative, we never thought that my dad's flu was already covid possibility.
---
Then the fever started to come on Sunday evening...
Both my mom and I battled through the fever spike and my mom couldn't stop coughing again. but sweat broke through and we thought we were already ok.
And Monday came....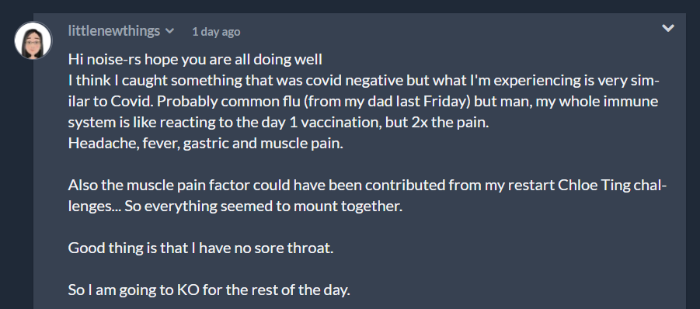 I even microblogged (at noise.cash) that although I am negative, but my symptoms were like vaccination side effect x2 of the pain. The whole body felt like knives piercing through my muscles and body, and I was having massive gastric.
I thought it was the workout... only to realise that on Tuesday (this morning), mom's symptom has gone worse to purging and vomiting with massive headache, and we know this is not right.
After calling the clinic and making the right arrangements, my mom and I went there first and we did our RTK swab test. And I can tell you, it was worse than normal because they wanted to make sure they "got it all"
---
Most unfortunately... we got the "Unwanted Grand Prize"
---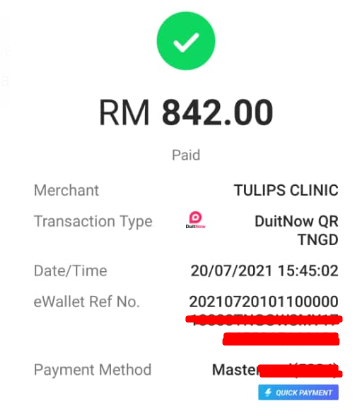 Settling our tests and my parents' medication, to help my mom to stop from vomiting further and for the seniors to go on anti-biotics, I have to pay almost $200 USD in credit
This is really not the best time as my Nexo credit was all used up and locked in RealT. This is really a headache.
With the market downtrend in this manner, this is not helping me too much, but the good thing is that because I have started running DeFi, I can scrap a little bit here and there and pay back 10% first.
---
Nevertheless, it is still a good set aside.
---
Guys, please never spend all the crypto you earned for daily needs, if you have a bit of % you can place on Nexo / Celsius / Defi, do so. That's the best you can do for anything-can-happen situations.
Who would have known 5 days ago we were celebrating negative, and 5 days later, my whole family has to be quarantined for another 14 days?
No matter what, God is still sovereign and if HE can get many people in my group, even protected my nephew from close contact, HE can do it again for me and my family.
But this time, I will know exactly how it feels to be attacked by Covid but because of first vaccination I didn't have to be hospitalised; and my mom is still on Stage 2 (Basic Symptoms) as my dad and I has almost reached herd immunity at home.
How about you? Are you setting aside for expenses like these?
Until then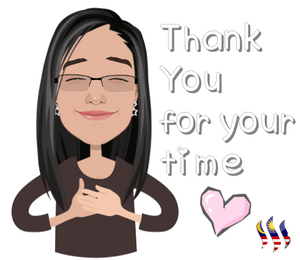 ---
---