"TIP TOKENS": Test Result of !CTP Command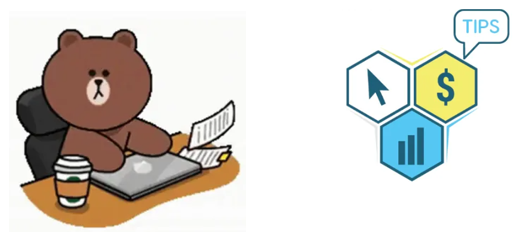 🎯 This series of posts will serve as tests, in order to evaluate the "Tip" command (!TIPS) which make it possible to reward comments via a call from reward bots articulated to 2nd layer tokens.
---
---
This post is addressed to all those who are interested in !TIP commands and want to share with us a few words in French
Ce message s'adresse à toute personne intéressée par les commandes !TIP et souhaitant partager avec nous quelques mots en français
---
---
---
---
TEST: Command !CTP
Anyone with a Hive username can receive CTP. Anyone with at least 100 CTP in their wallet can freely share CTP tokens simply by replying to a post or comment with one of the CTP commands included in the reply: !CTP or !ctp.
Simply use the !CTP Prompt to tip awesome content creators on the blockchain! (By @ctptips)
🌐 Issuer: @jongolson
🌐 Website: https://www.CTPtalk.com
🌐 Introducing CTP Tips!
🌐 The CTP Swarm
---
---
---
Self Rewards: Can we send the order to ourselves?
No, it is not possible to self-reward (Pas d'auto-récompense)
---
Mutual Rewards: Command rewards the sender and/or the receiver ?
!CTP command does not allow a Double Reward and only the receiver receives the reward (seulement le receveur reçoit une récompense)
---
Upvote function: Is the reward accompanied by an upvote?
No there is no automatic voting function (pas de vote automatique)
---
---
Reward Diversity: Only offers 1 or more types of rewards?
!CTP command only offers CTP tokens (Récompense uniquement en jetons CTP)
---
Reward Value: What is the value in Hive or USD$ of the reward?
0.1 CTP per reward (Compare Tips Tokens - By @crrdlx ) (0.1 CTP par récompense)
---
💠 Multiple rewards possible for the same author, by the same or by different curators, for the same or for different comments
YES - OUI (multiples récompenses possibles pour le même auteur, par par différents curateurs, pour le même ou pour différents posts ou commentaires)
NO - NON : No self-reward (Pas de récompenses possibles, par soi même, pour le post ou les commentaires)
---
Amount of tokens required to use the !CTP command ?
!CTP per 24 hours UTC is shown below (Source): A minimum of 100 staked CTP tokens - You can tip up to 10 times a day with CTP Tips as well! - There are 6 levels of rewards: The awarded author can receive from 0.1 CTP for 1st level, up to 0.5 CTP for 6th Commissioner Level (l'auteur primé reçoit entre 0.1 et 0.5 CTP selon l'un des 6 niveau du commissaire)
| 💥Amount of CTP Token | ⏲️ 10 Calls per day - Reward/Call |
| --- | --- |
| 💥Quantité nécessaire | ⏲️ Offres/jour |
| 100 | 0.1 |
| 1 000 | 0.2 |
| 5 000 | 0.25 |
| 10 000 | 0.3 |
| 50 000 | 0.4 |
| 100k+ | 0.5 |
---
Reward Speed: Approximate time between order and rewards message (Slow, Medium, Fast)
Very Slow : (according to our tests) (Réponse Très lente)
---
Association with other Commands: Limits the number of reward commands that can be used simultaneously
ASSOCIATION NOT LIMITED: !CTP command is not limited by other "Tip Tokens" (aucune limite d'association à d'autres !TIP commandes
---
💠 Clarity Message: Presence of a clear comment accompanying the reward.
💠 Info Message: Presence of a direct link to understand the !Commande.
💠 Counter function: Presence of a counter allowing to follow the number of rewards, authorized or remaining for this !Commande .
NO - NON: Unlike other tokens with CTP command Tips the notices that, will not show up on comments. They do however show up in your Hive Engine wallets and in the award-winning author's notes
(Reward notification will not happen in comments but only in award-winning author's Hive Engine wallet history and notification posts) - (La notification de récompense ne se produira pas dans les commentaires, mais uniquement dans l'historique du portefeuille Hive Engine de l'auteur primé et dans ses messages de notification)

---
Spam level: Aesthetics of the display (surface, photo, image, text, advertising,...) Low - Medium - High ?
NO Spam (No notification in comments - Aucune notification dans les commentaires)
---
Synthetic rewards function: Avoid spam by aggregating rewarded participants' announcements.
NO (Pas d'agrégation synthétique des récompenses)
---
Info Alert: Presence of a clear comment accompanying an error or a limit.
NO message for balance limit (Pas de message, si insuffisance de CTP)
NO message if the number of command authorized per day is exceeded (Pas de message si le nombre de commandes autorisées par jour est dépassé)
---
---
How to get CTP tokens?
By being rewarded via comments (!CTP command) - @jongolson
Participate in challenges or contests
Buy or Trade (buy / sell)
Post within the CTP community and get upvotes - https://www.ctptalk.com
By CTP Token Miner - (purchase and stake CTPM)
---
Comment obtenir des jetons CTP ?
En étant récompensé via des commentaires (commande !CTP) - @jongolson
Participer à des défis ou concours
Trader: Acheter ou Vendre (achat/vente)
Publiez au sein de la communauté CTP et obtenez des votes positifs - https://www.ctptalk.com
Par CTP Token Miner - (achat et participation CTPM)
---
---
📰 USEFUL:
| TIP TOKEN | ! CTP |
| --- | --- |
| Minimal token required | 100 |
| Token value | CTP Value by @crrdlx |
| Need to be staked | YES |
| Mutual Reward | NO |
| Automatic Upvote function | NO |
| Self call (Self Vote) | NO (Comment & Post) |
| Multi Self Vote | NO |
| Multi Call Same Author | YES |
| Limite by other Tips | NO Limite |
| Level of rewards | 6 |
| Same rewards per call and for all levels | NO - 0.1 to 0.5 CTP |
| Same rewards for each call of the same level | YES |
| Compteur | NO |
| Speed | LOW |
| Message for a limited tip tokens amount | NO |
| Spam Level | NO SPAM |
| Rewards Types | CTP |
| After the 7 days upvote time period has expired | YES |
| GUIDE & INFO | Clear - Introducing CTP Tips! |
| Richlist | Hive-Engine Rocks |
| Authors and contacts | @jongolson |
| POOL | Check CTP Pool ? |
| TEST !CTP Command | Test & Result |
---
---