The present of meeting Aurora Borealis in Iceland
Yesterday we've been chatting a lot about Iceland and the glorious Northern Lights with Denis, also known as @sharker and our conversation inspired me to write more about my unexpected meeting with the indescribable Aurora Borealis. As I mentioned to Denis in our chat, the Lights I saw that night were quite different in density, speed, even colors from those I've observed few months earlier when I was in Norway, this time a travel dedicated to chasing Aurora Borealis.
Chronologically, it all started with a planned sunset and blue hour photo shoot at the famous Hvitserkur, where I have made several long exposure photos, including this one below that I am sharing here for the very first time. There I had a near-death experience, almost falling down when I was climbing up the slippery steep shore to get back to our rental car but that's a completely separate story to tell.
We had limited time to drive to the place we reserved for the night, a cozy, as it appeared later, guest house called "Dalakot Guesthouse" with limited check-in period so we rushed on the gravel roads at that region. Then... surprise, surprise, at the edge of the blue hour and the night we saw the magical magnetic play of the Northern Lights.
We had to stop and make few photos as quickly as possible, but it was still too bright to have proper starry sky and the Aurora as you will see on the second photo.
Of course, once we checked in, we dressed properly and went out in the night. It was the night of 31st of August and 1st of September but at some point at around 4 AM, the temperature was -4 degree C! :)
We had to do with whatever the surroundings were giving us as foregrounds, I tried to catch or at least touch Aurora, hehehe; I also used my flash I carried with me to photograph the emotional faces of my friends in our old car with mileage more than 350,000 km, yep :D, but probably the photo I love the most from this series is the last one in this post, where I also managed to capture the head and tail lights of the only passing vehicle for that night, by that early hour of the day, those of a garbage truck :)
Now I'm gonna stop writing, enjoy your moments with my photos! :P :)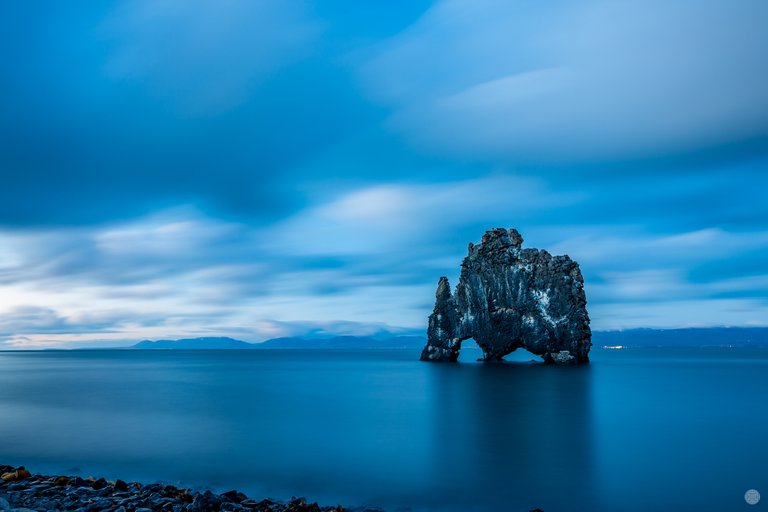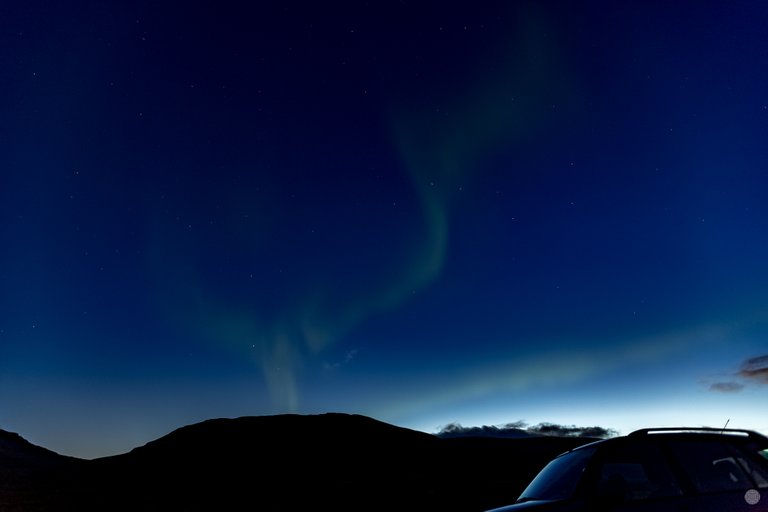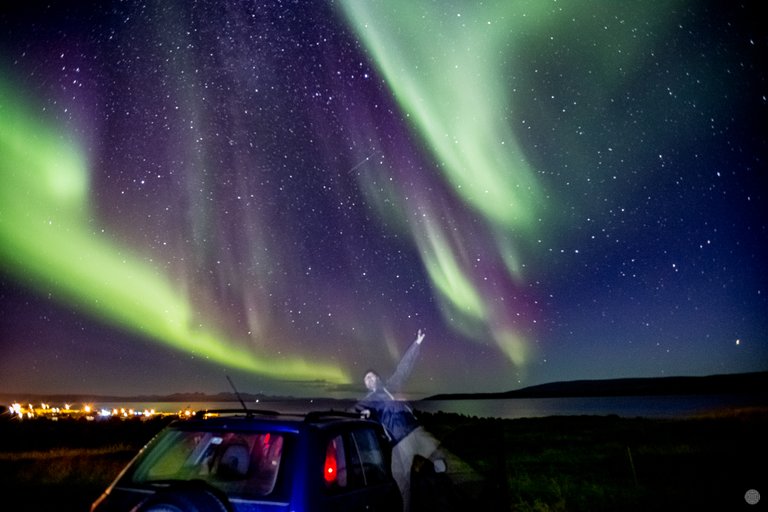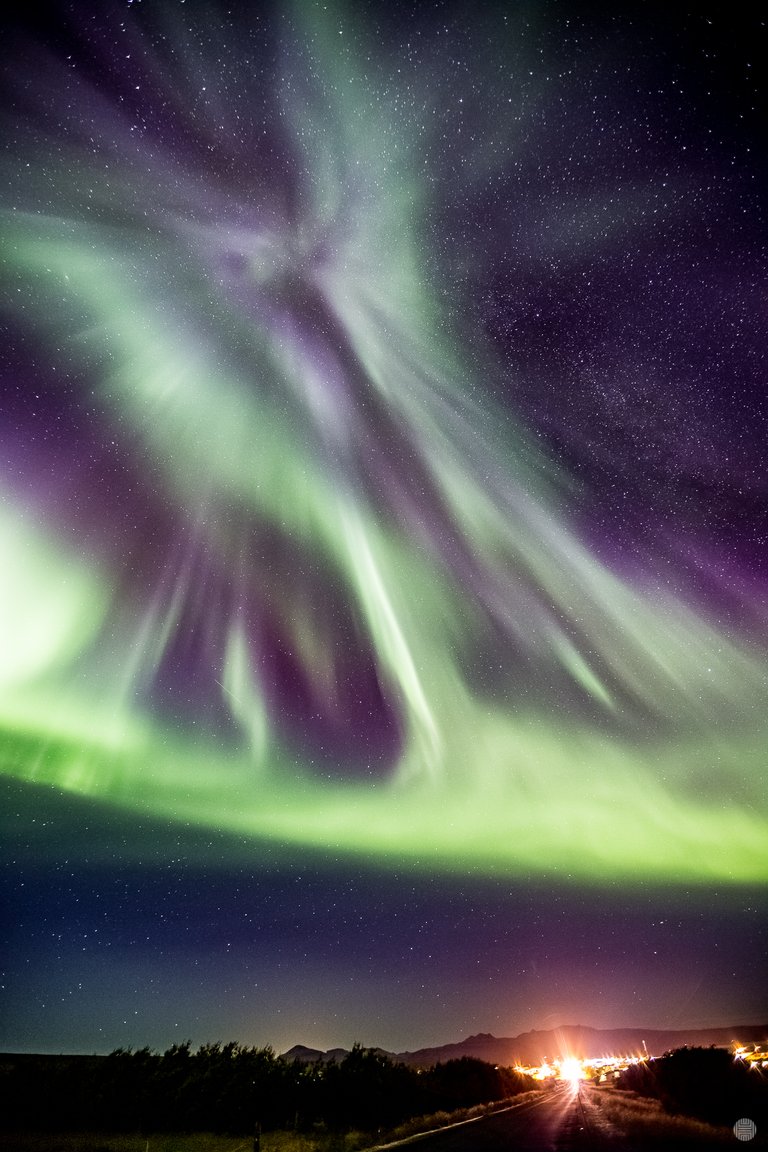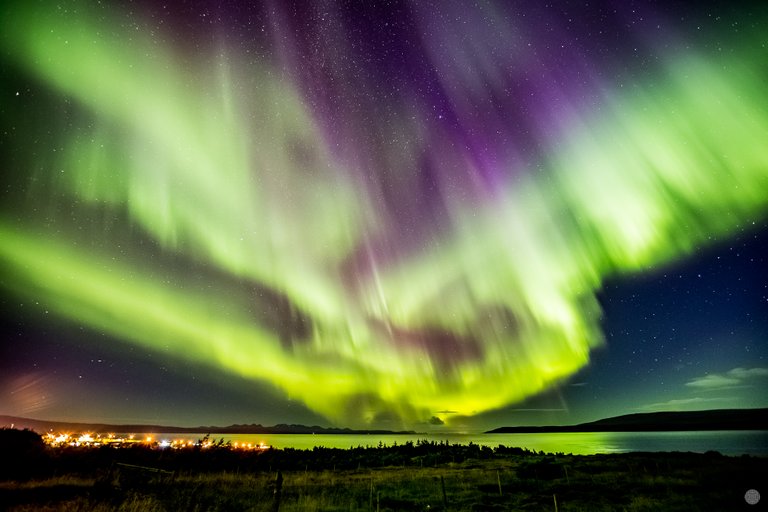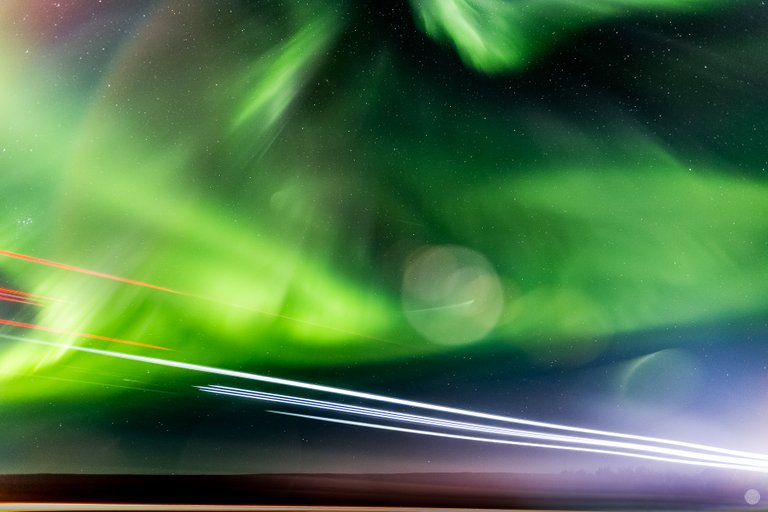 ---
Copyright: Damian Hadjiyvanov, Light Captured
---
---
For licensing my photos, please drop me a message on Discord: lightcaptured#2698
Thank you for all the support!
Have a great photo! :P
---
---
---