The Meander, Bulgaria (ten photos visual trip)
On the most popular online maps and nav-apps you could find this placed named "The Horseshoe" bend of Kardjali Dam. While this may be terminologically and geographically correct, all Bulgarian photographers know it as "The Meander" because this meander is probably the most beautiful one in Bulgaria!
Despite its popularity you won't find too many photos off it as getting there isn't that simple. Yes, there is a proper road but you have to drive for hours on narrow curvy roads. Also, it is quite far away from the capital where most of the people of Bulgaria live. This has its advantages, of course as you could have the place for yourself.
Unfortunately for us, the forecast wasn't exactly correct. It was "overcast" but there was barely any cloud on the sky. We waited and waited, so probably not the most dramatic landscapes but yet I love the photos I manage to make that lovely evening. While the Sun was going down, I was searching visually for details to capture. That rock you see on the bottom of the first photo - very comfortable to sit and relax, even meditate as the road is ten meters above and one could have some privacy!
Also, check out the third photo - that disruption on the water surface is caused by a fishing boat but you won't be able to see that. You get the magnitude though!
Really scenery and special place! Perhaps I should revisit it again in the spring, just to be able to catch a cloudy sunset? :)
Enjoy this visual trip with me and stay safe!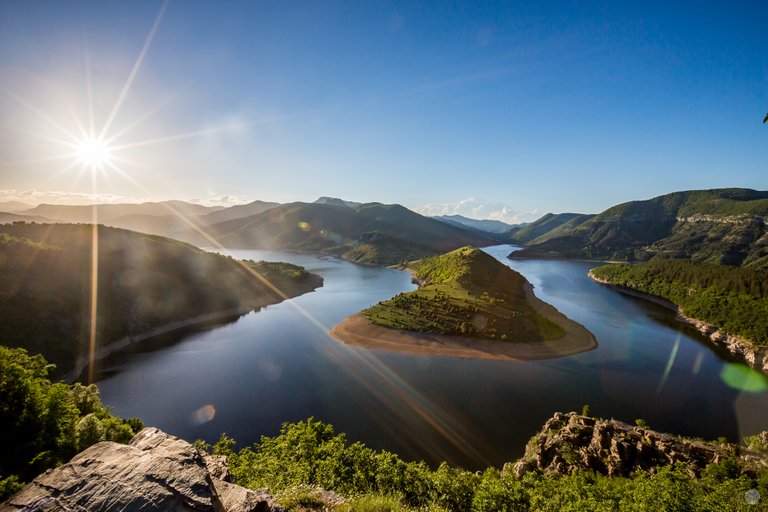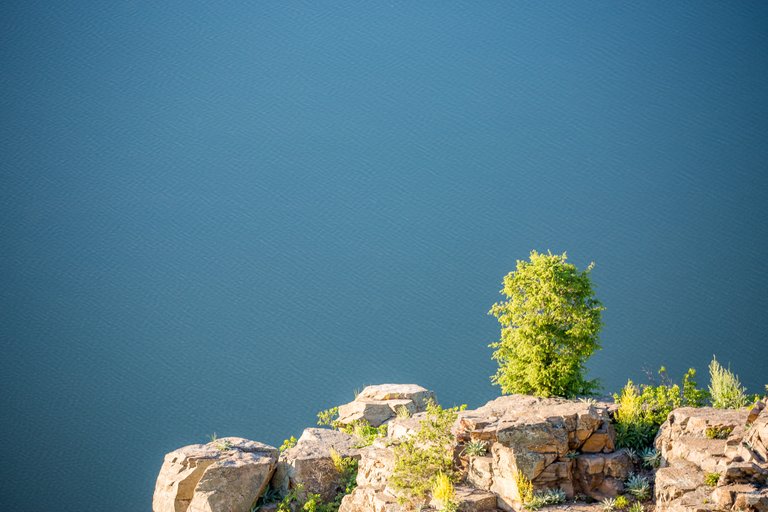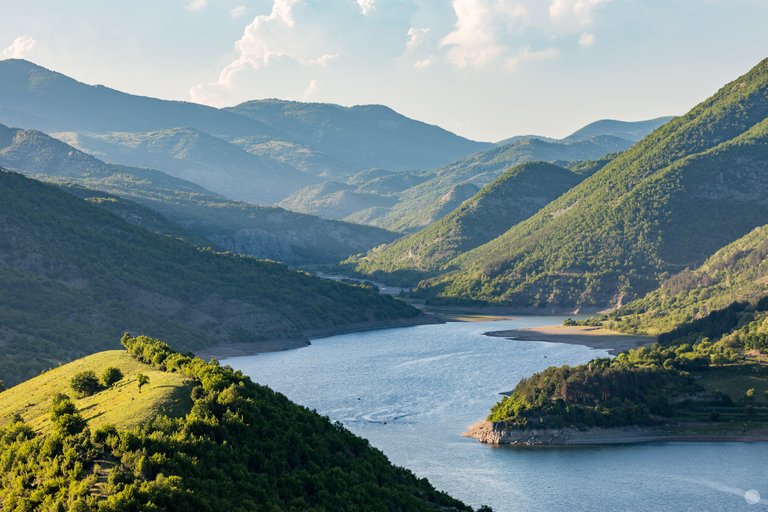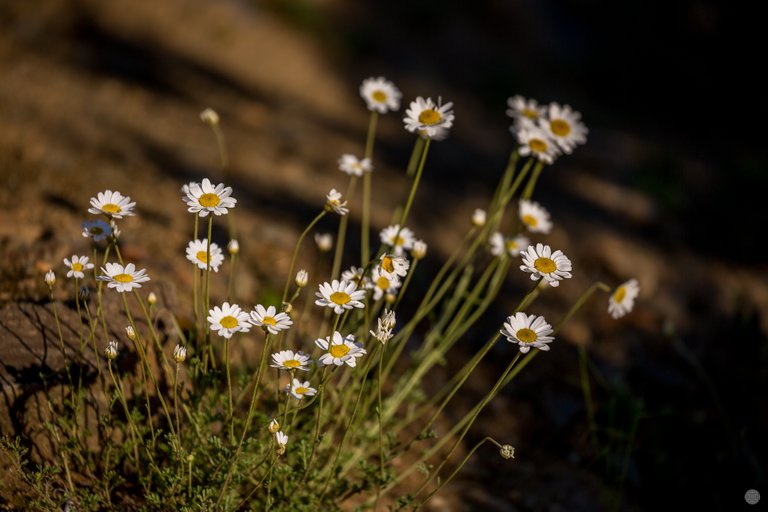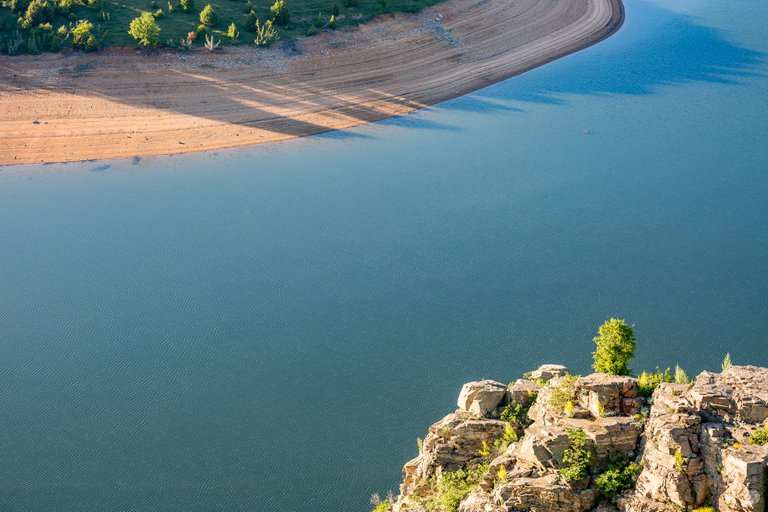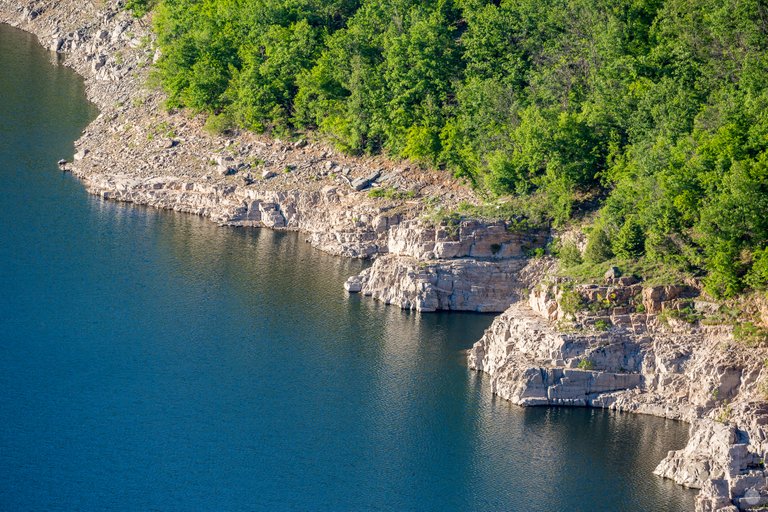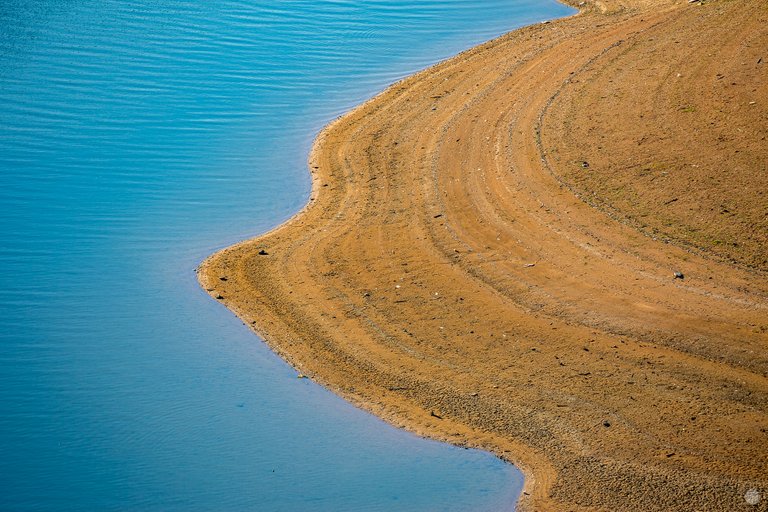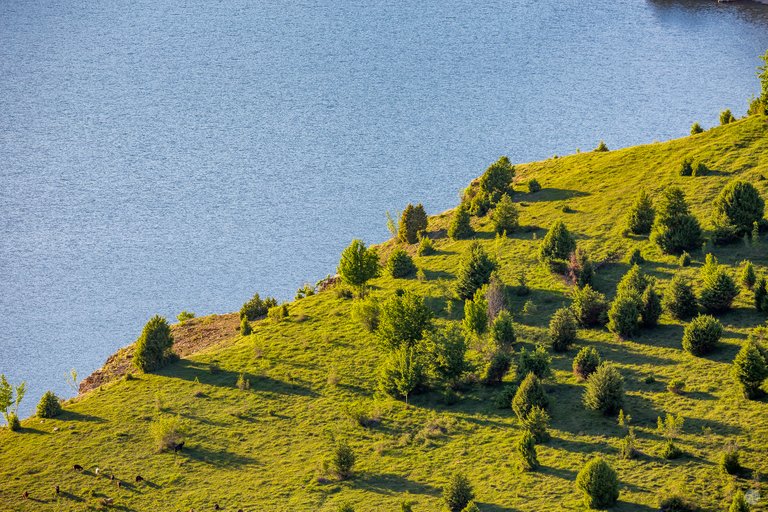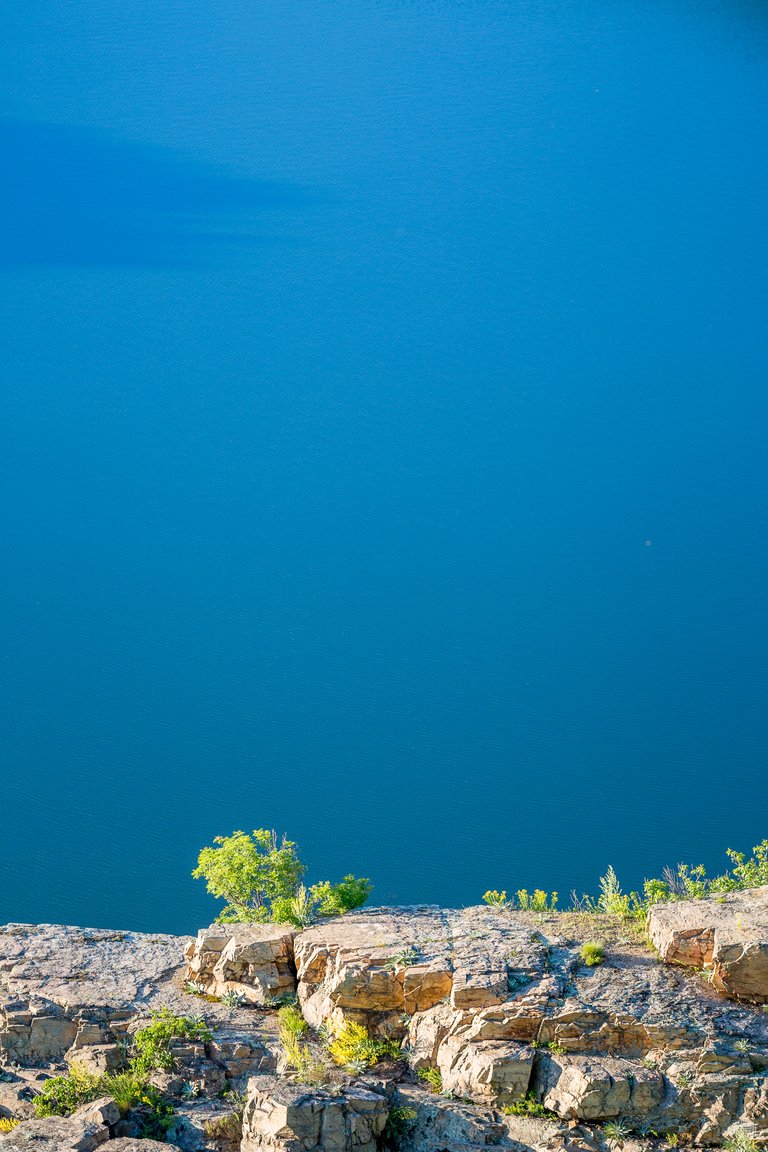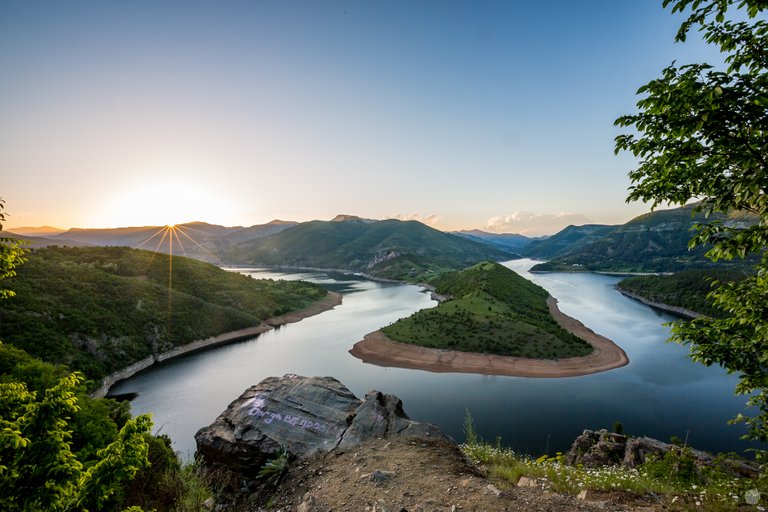 ---
Copyright: Damian Hadjiyvanov, Light Captured
---
---
You are on Hive already? If not, what are you waiting for? Register and start earning crypto for sharing your passion: https://hiveonboard.com?ref=lightcaptured
For licensing my photos, please drop me a message on Discord: lightcaptured#2698
Thank you for all the support!
Have a great photo! :P
---
---
---