The contrasts of Thessaloniki
Thessaloniki is a city of vivid colors and great contrasts.
I've been there several times yet every time I return I always find something new that amazes me, some great details hidden at the most public places.
The White Tower is probably the most iconic site of the city and is about a couple of centuries old: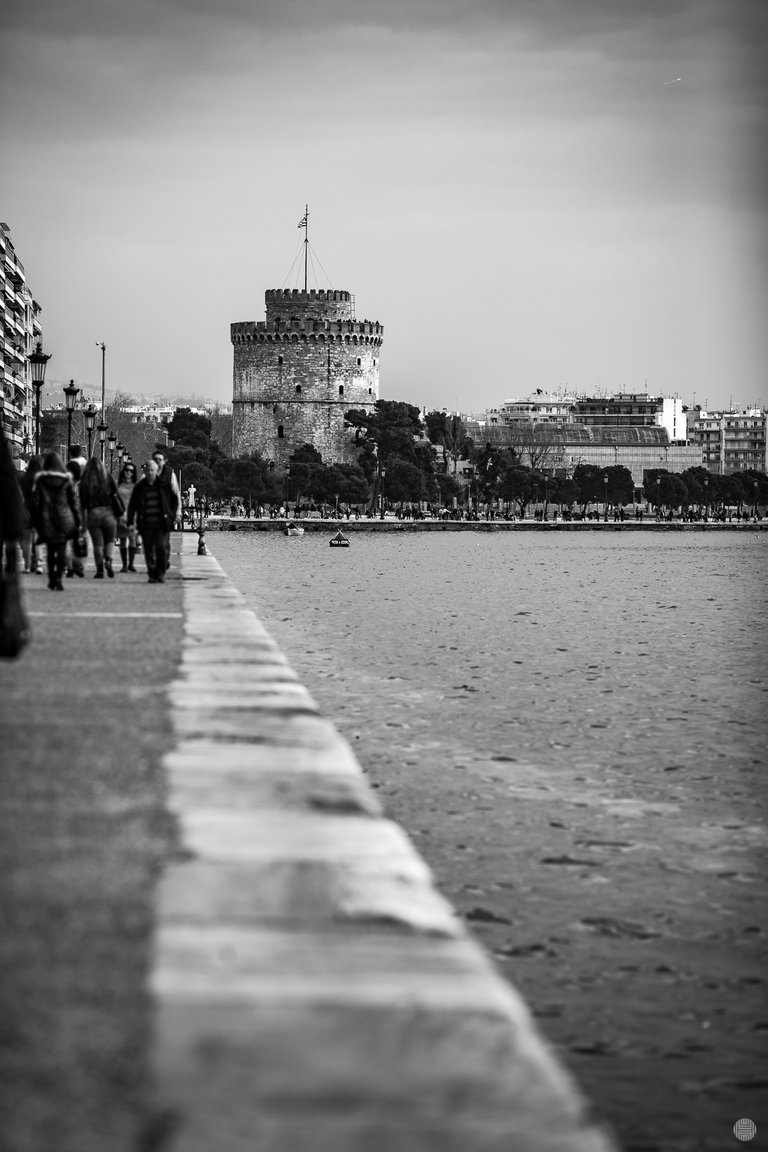 I love walking that boulevard. I love walking that whole city. I heard that Greek photographers consider it and its main square as the best place in Greece for street photography. I confirm this is true, at least for me. I also love discovering some tiny pieces of art. Like this erotic painting placed between two balconies.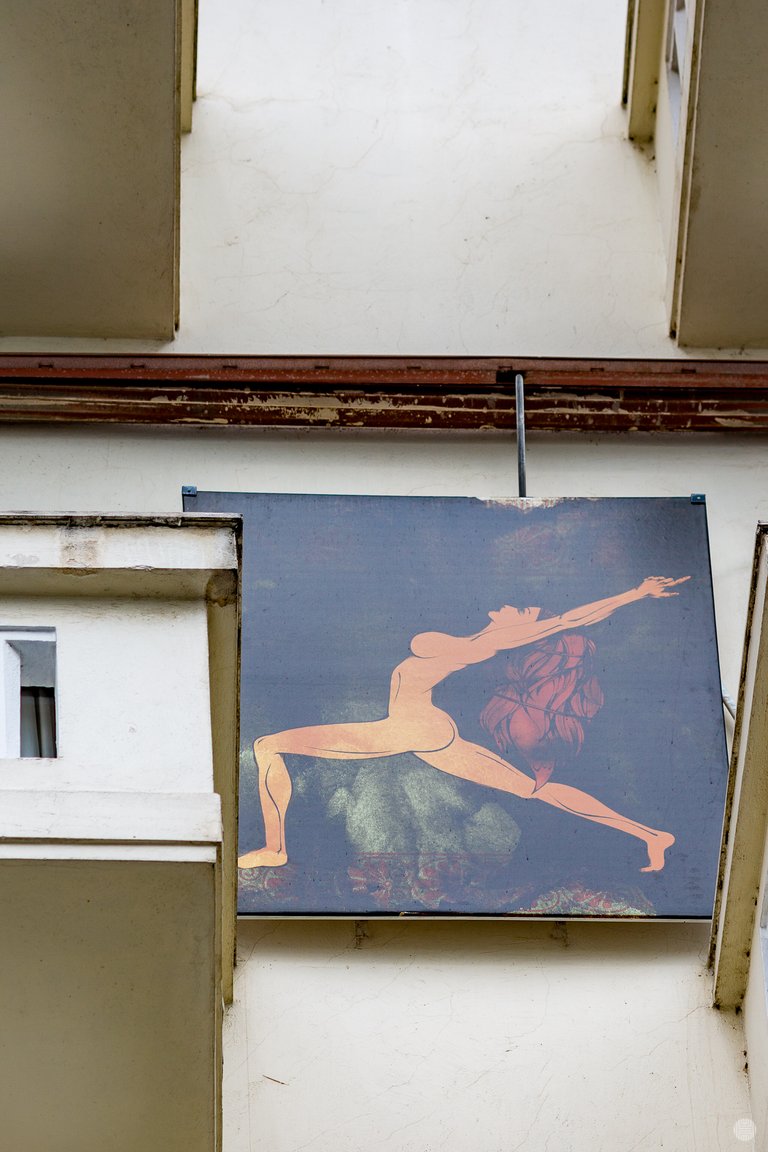 People there are always interesting. I've been to that boulevard during sunsets, it's always bathing in gold. Like getting to another dimension! One colored by a mighty alchemist.
Just turning my head back, I see the rest of its walking part. Thessaloniki has rich culture not only coming from the fact it is the second largest city in Greece but also coming from its citizens, always young in spirit, as I could. Always noisy, perpetually surprising. At the background of the photo is the Museum of Photography. Been there few times, the exhibitions are always something extraordinary, I love their curators!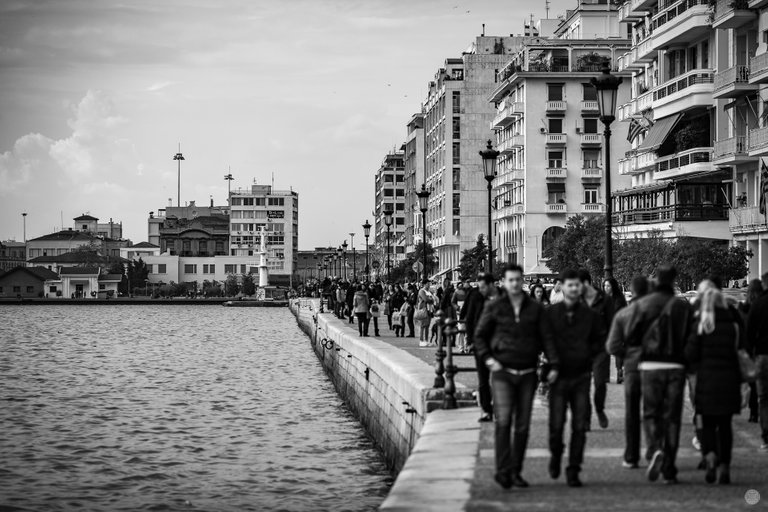 A panoramic city with an ancient sailing ship: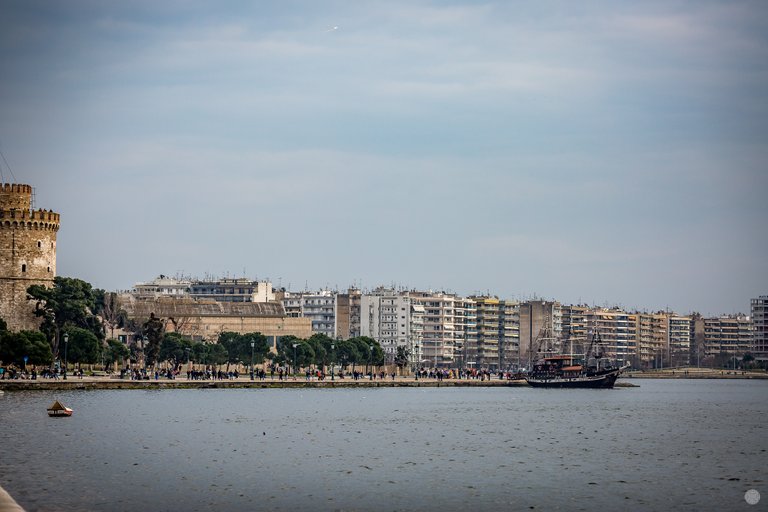 Slightly turning my head around and I can enjoy a long series of bikes parked while their owners have a cup of coffee and those famous Greek sweets no one could resist :)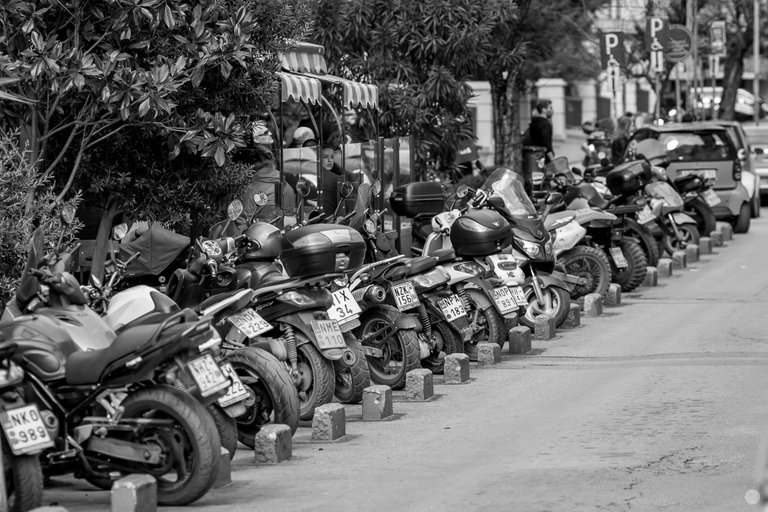 Lifting my eyes up, I could see impressive specimens of the modern architecture: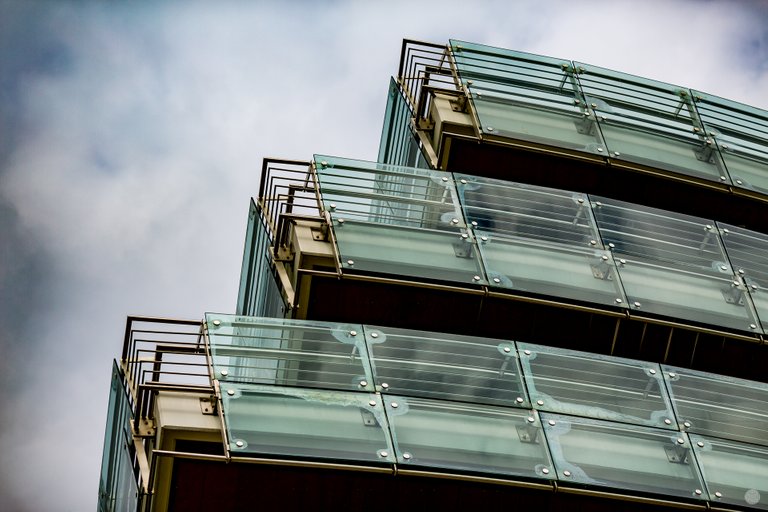 Yet here is typical view from the central square with decorative orange trees and residential buildings in the background: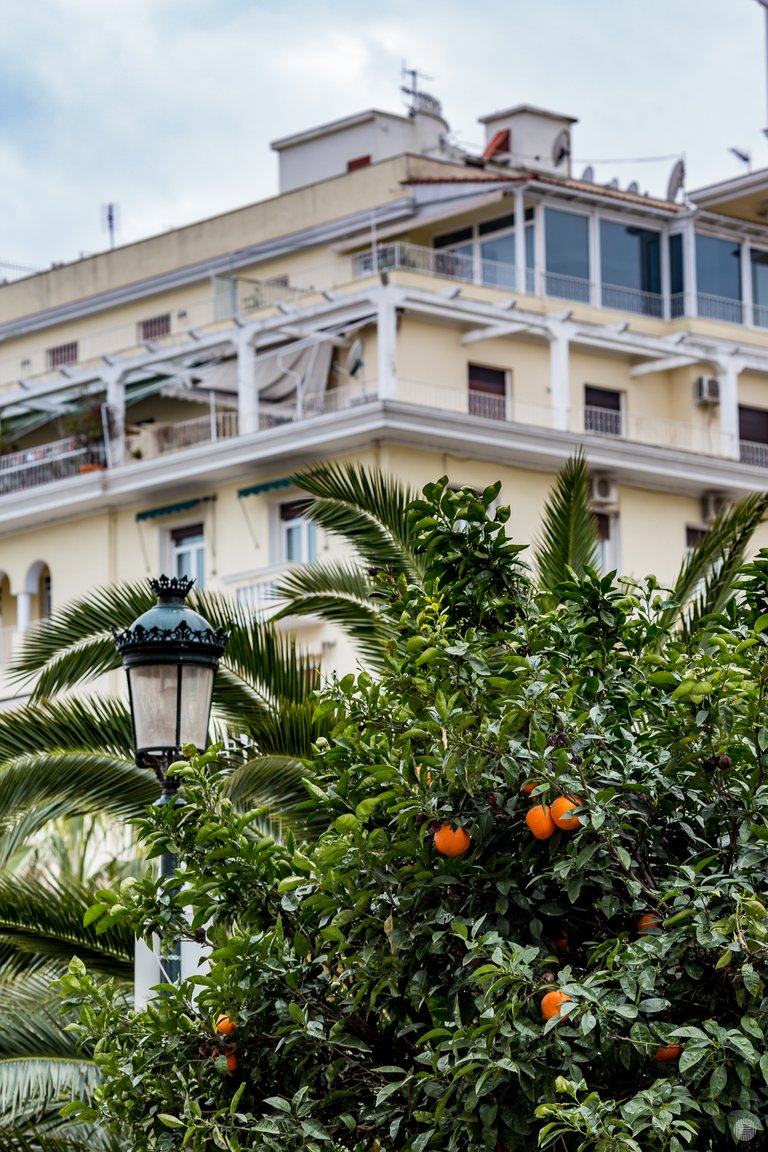 The sunset brings lava-like and peaceful scenes just few meters away from the busy boulevard and the people talking and laughing loudly: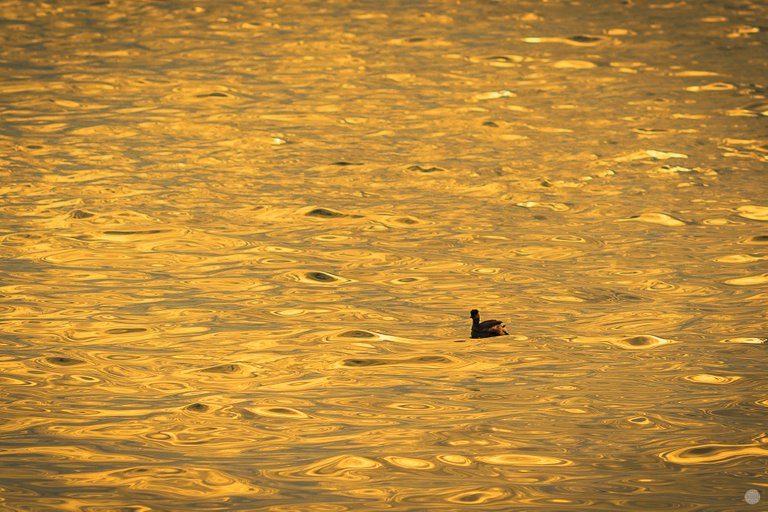 I think I captured some of the magic of Thessaloniki, Greece...
---
Copyright: Damian Hadjiyvanov, Light Captured
---
---
You are on Hive already? If not, what are you waiting for? Register and start earning crypto for sharing your passion: https://hiveonboard.com?ref=lightcaptured
For licensing my photos, please drop me a message on Discord: lightcaptured#2698
Thank you for all the support!
Have a great photo! :P
---
---
---