Sunday dedicated to peaceful work in the garden
Greetings, Hivers, how was your Sunday?
The weather here wasn't the best today but it wasn't raining so I planned the day in a way I spend it outside, working in our garden as I had to do many things before the rains start as the forecast says they will in the next 3-4 days.
I went outside with my cup of coffee and stumbled upon this amazing butterfly, resting just in front of our house main door. Impressive it wasn't hunted by our cats as they were definitely seeing it and you all know what kind of relentless hunters cats are in general! If anyone of you knows the name of the butterfly, please drop a comment! It waiting until I take some photos with my phone but when I entered to grab my camera and return, it wasn't there already. So no professional photographic equipment today, that was for sure!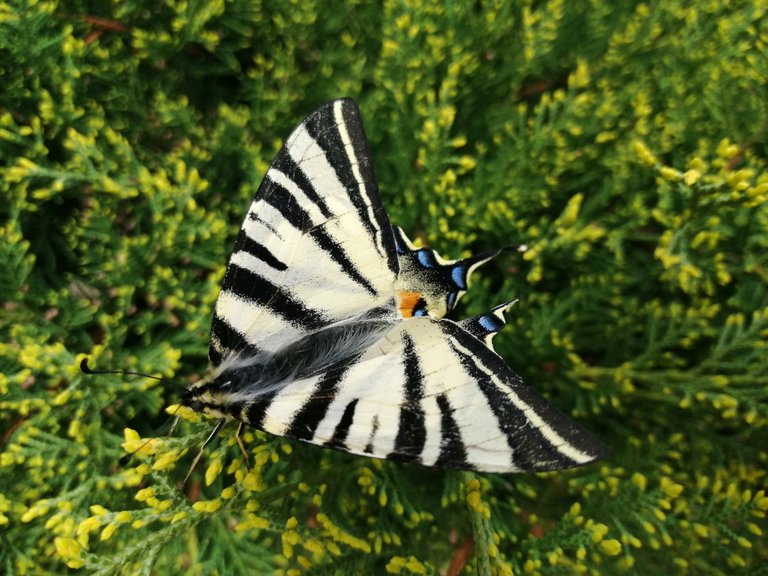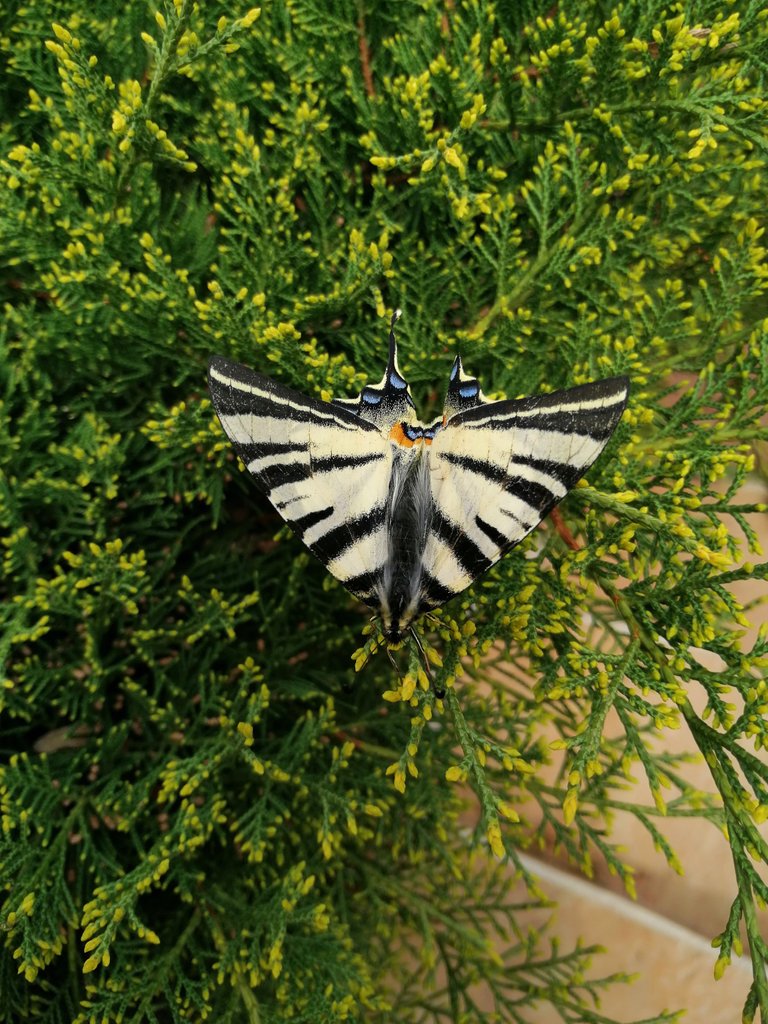 I had planned to plant more than a dozen of bushes as we have a live fence in the garden but most of the old bushes died last year, unfortunately, due to the high temperatures and the three months with no rains.
Here is a snap of the new bushes waiting in their transit pots ;)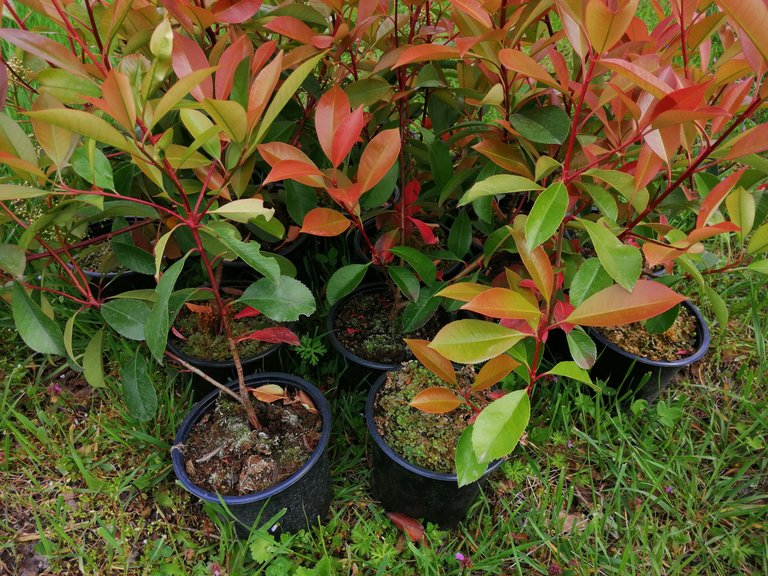 Prior planting them I had to cut few dead branches from the trees in our garden and move some dirt as after those bushes are planted the path to move things around becomes much longer :)
I love to walk around the garden with my morning coffee as I often find interesting things. Look what I found, this is obviously an old egg, probably more than one year old, I can't tell what the bird is, probably a woodpecker? The egg was in the base of one of our paulownia trees.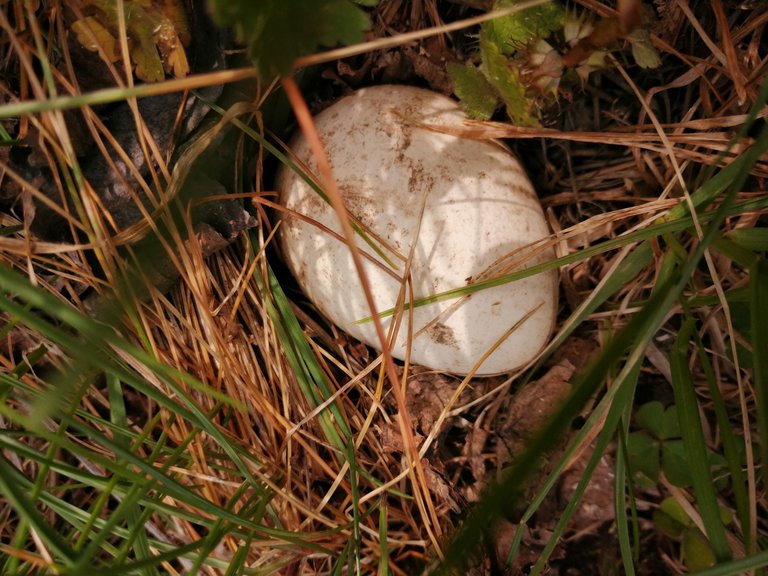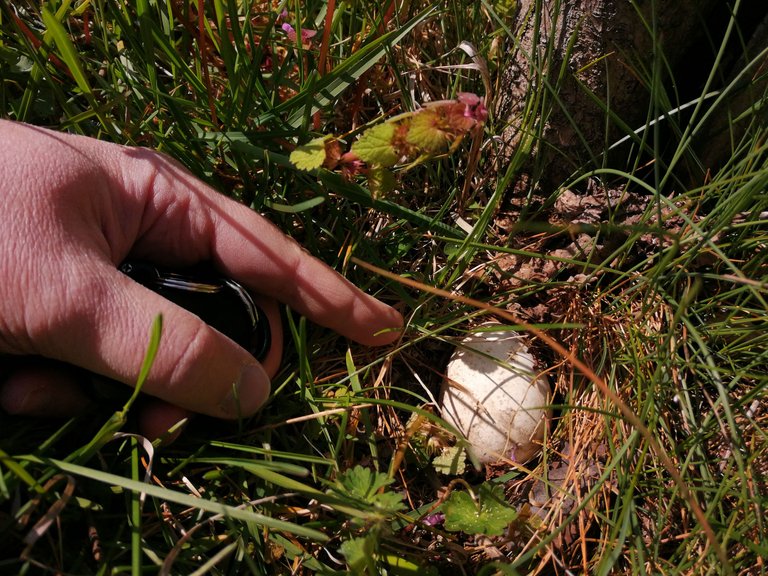 Our cats always keep me company during those morning strolls :) It is so funny when they enter old wheelbarrows and other funny places driven by their curiosity. Blacky needed to eat a lot of grass today.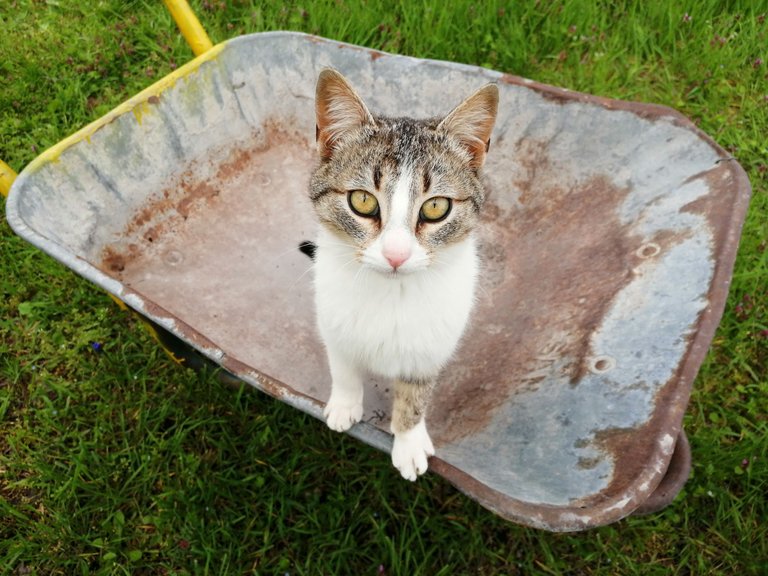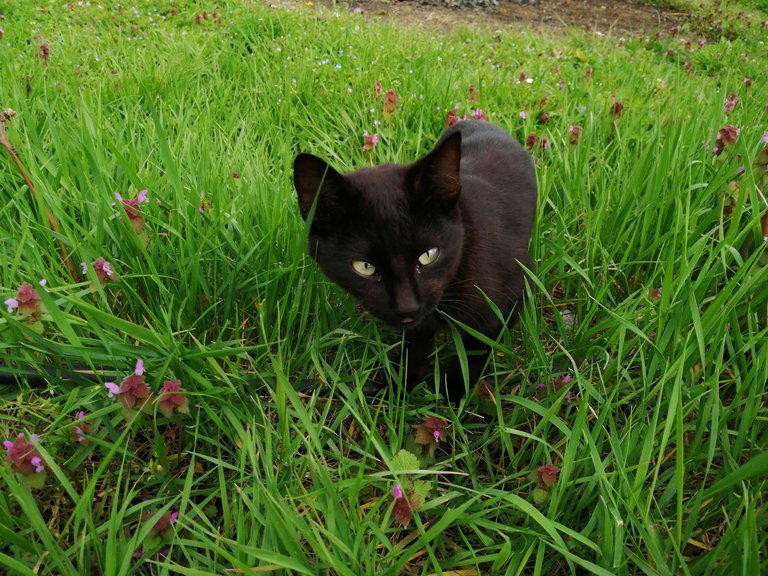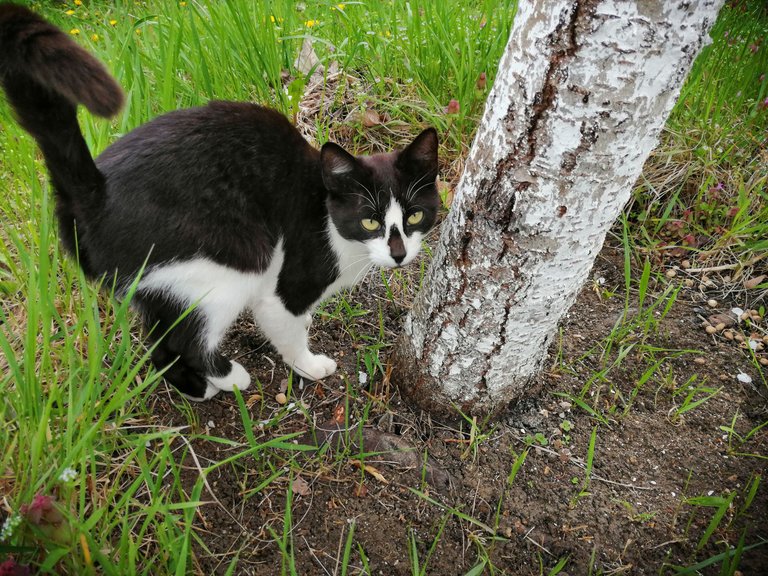 Our cherry tree was trying to blossom and today it finally did it in its full glory!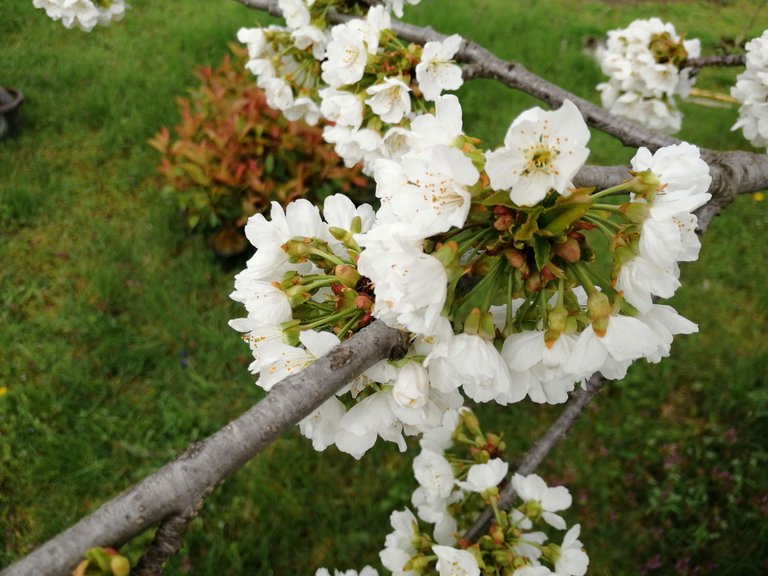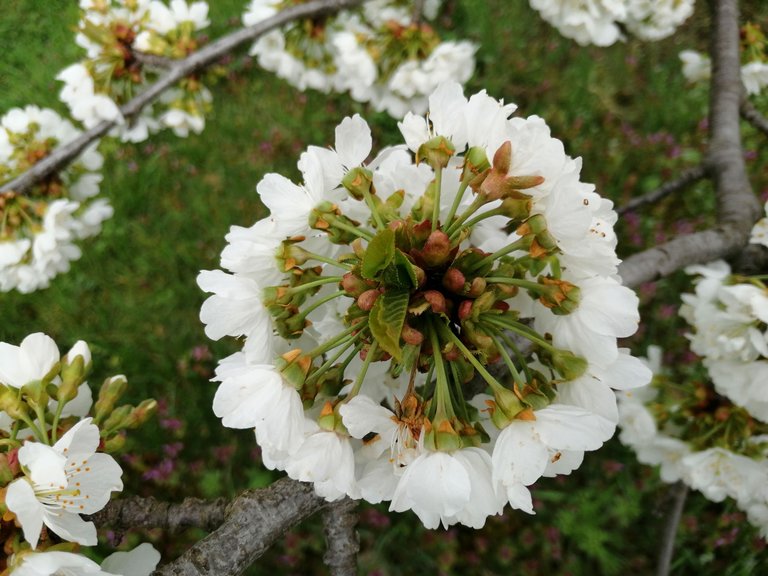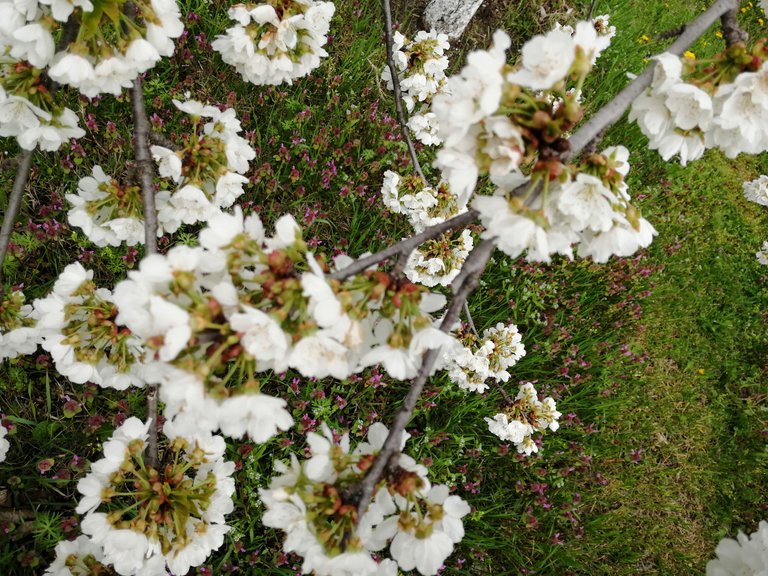 I love those colors and shapes!
Spring is finally here!
Today I saw few blossoms on our pear tree as well! Their aroma is divine, completely different from the aroma of the cherry tree. Both are awesome though!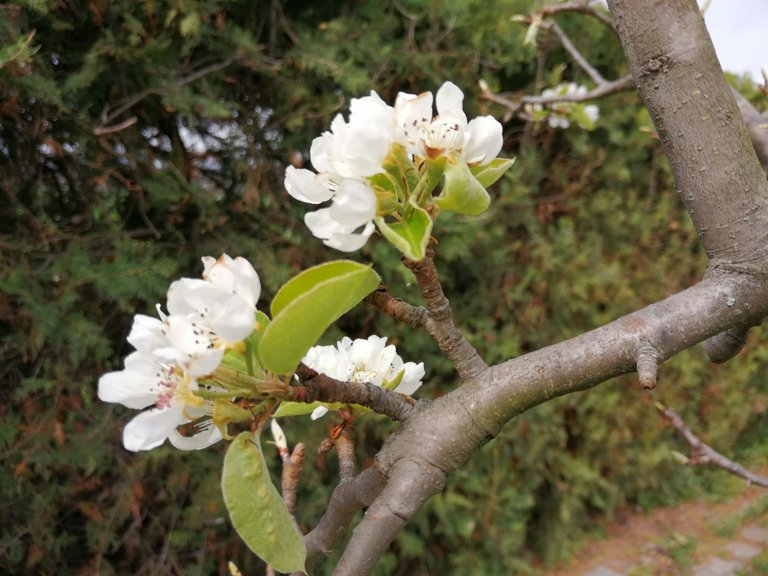 The charm of the spring... finding some small flowers here and there. So colorful!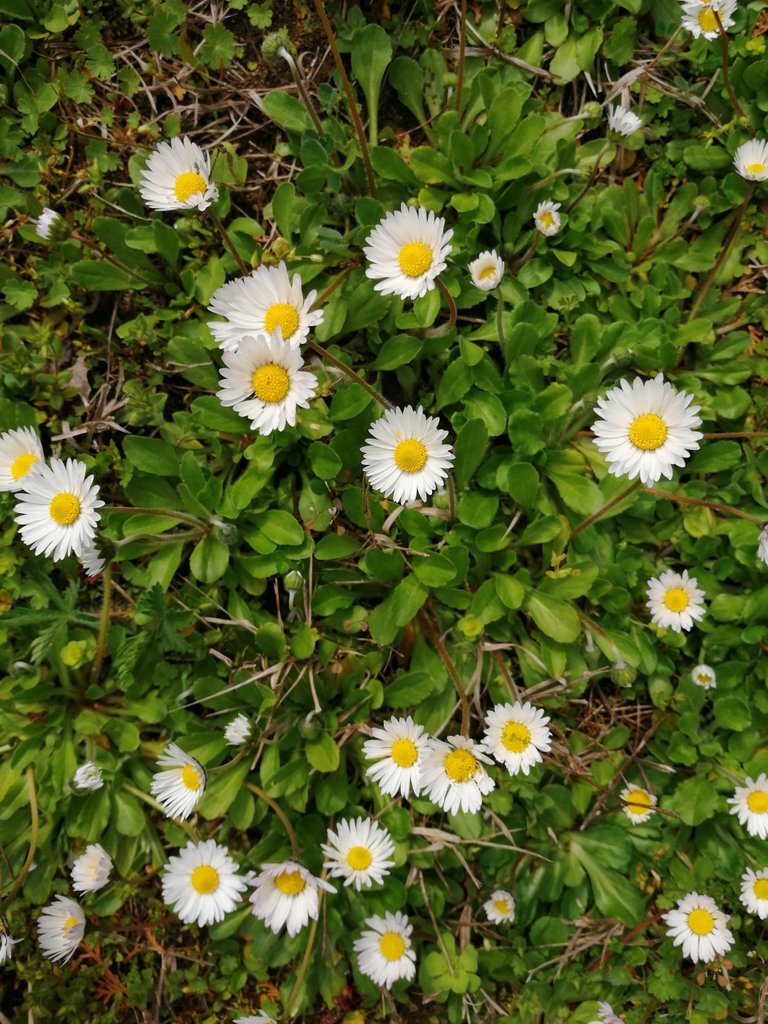 I have to mention as well that I am amazed by our rosemary - it seems it is always blooming. Even in the winter when there was -5 C on an average day it was still blooming and entertaining us with is purple small flowers!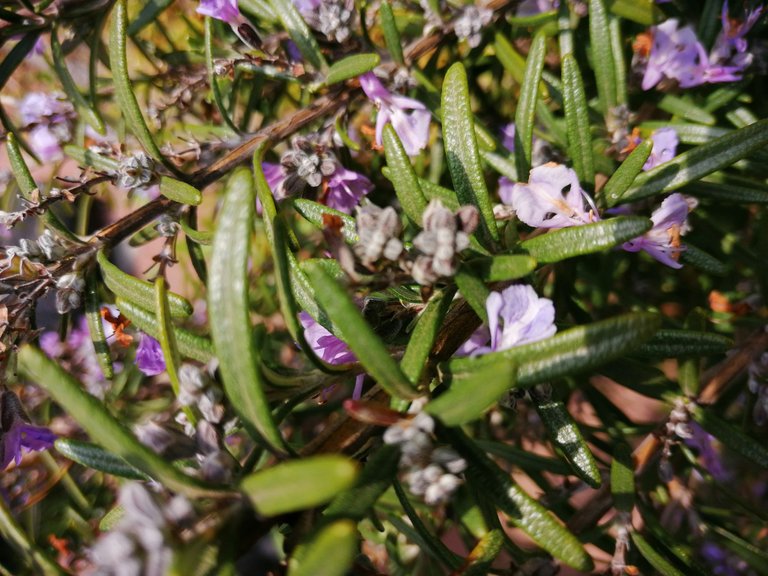 And of course, the yellow suns of the common dandelions...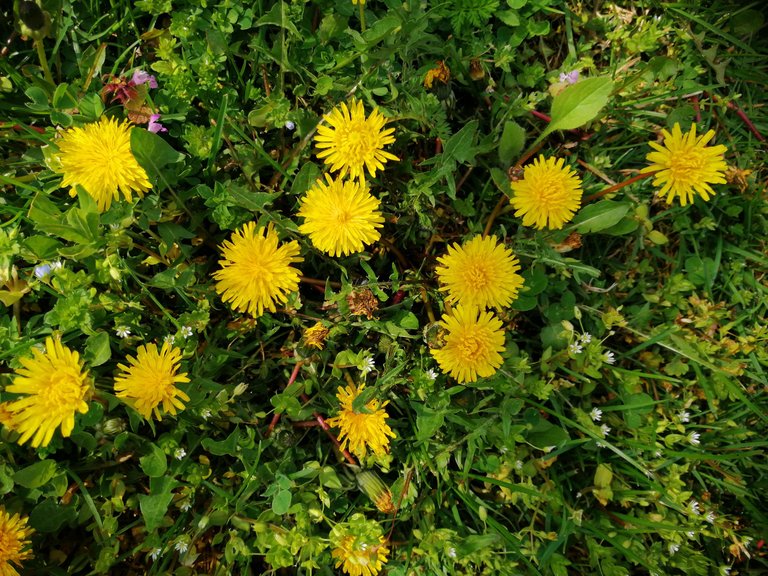 I hope you have enjoyed the spring colors and shapes from our garden, stay safe!
This post is my contribution to the #sublimesunday movement.
---
Thank you for your time and support, please check out below few other ways to encourage me in my difficult visual art endeavor and stay in touch!
---
My photo site: https://hadjiyvanov.com/
---
My twitter: https://twitter.com/hadjiyvanov
---
My single edition unique digital art NFT on Ethereum at OpenSea: https://opensea.io/collection/art-by-lightcaptured
---
You could get a license here for some of my visual works approved by the quality review team of Adobe, Inc.: https://stock.adobe.com/contributor/206416265/lightcaptured
---
My NFTShowroom Gallery with NFTs for art collectors: https://nftshowroom.com/lightcaptured/gallery
---
My Lensy.io Gallery with Photos for NFT collectors: https://lensy.io/lightcaptured
---
My NFT art works on EOS: https://gallery.pixeos.art/profiles/damian-hadjiyvanov
---
---
I use and recommend those services below, following my referral links is a win-win for both you and me:
---
---
Copyright: Damian Hadjiyvanov, Light Captured
For licensing my photos, please drop me a message on Discord: lightcaptured#2698
Have a great day, stay safe, stay strong and let your muse be always on your shoulder!
---
---