Lake Vistonida, Thracian Sea and surroundings... In two days (50 photos)
Read this post on TravelFeed.io for the best experience
---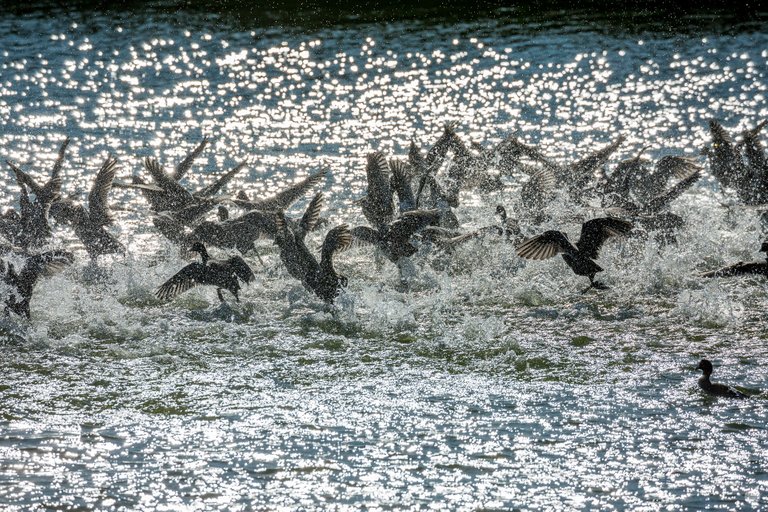 Lake Vistonida in Northern Greece is mostly known as the winter home for several exotic birds and is a protected natural reserve. I like bird-watching, it's a great part of the travel photography as birds can always surprise you in many different ways.
After a short research, mainly talking to friends and checking other travelers' stories and photos, we decided that two days should be sufficient to get a feeling of this special place.
Our first task was to find somewhere to rest for the night. It was out of the high season so we checked in at a small but cozy rooms-for-rent complex at Porto Lagos and straight away went for a walk.
Probably the most distinctive point of interest with regards to architecture in the region is Saint Nicholas Monastery near Porto Lagos, truly unique as it is build right in the middle of the wetlands of lake Vistonida, forming two small islands. The major religion of Greece is Orthodox Christianity, in case you didn't know.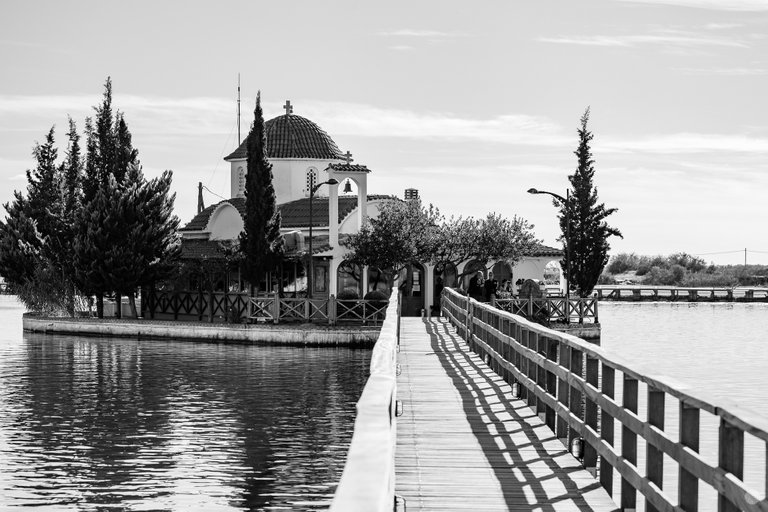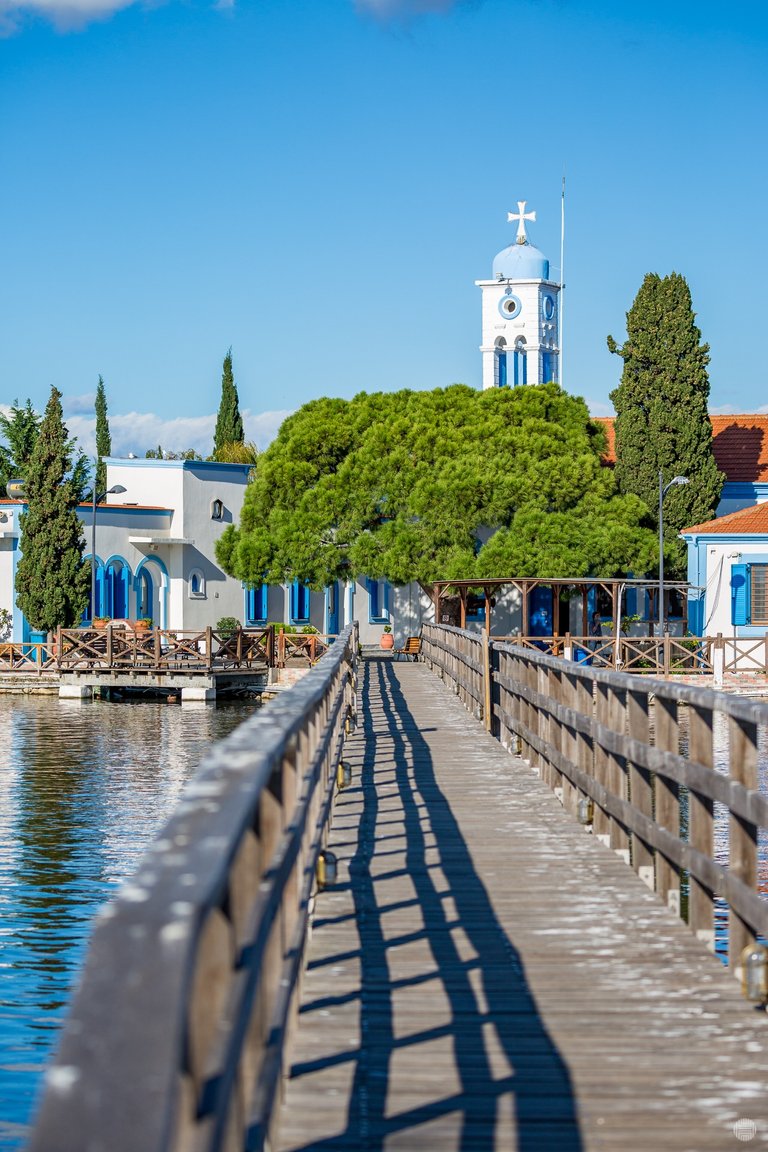 When we got closer, we enjoyed the white and blue Mediterranean colors of the buildings. Contrasting in a perfect way with the green flora around!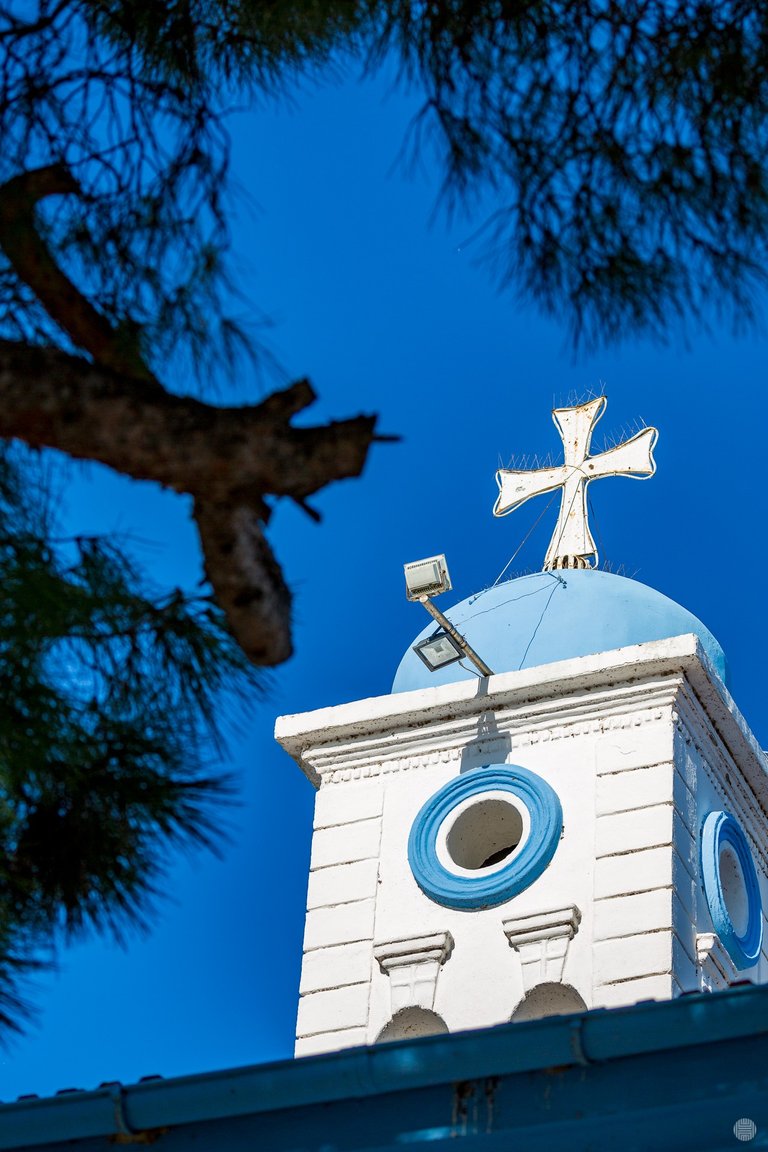 Lively views from the isles toward the wetlands. Full of life indeed: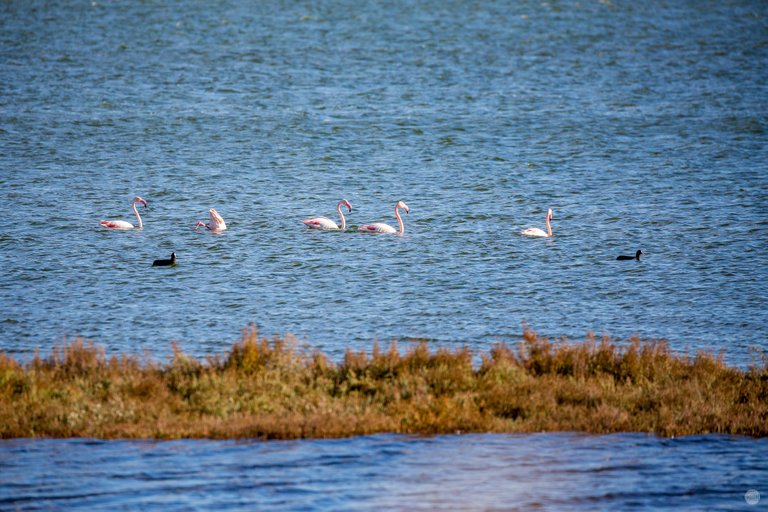 Pink flamingos, next to strange ducks and Dalmatian pelicans...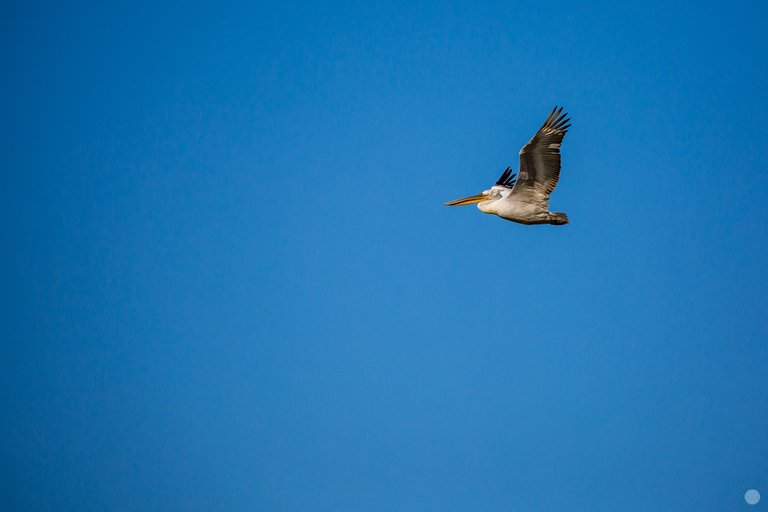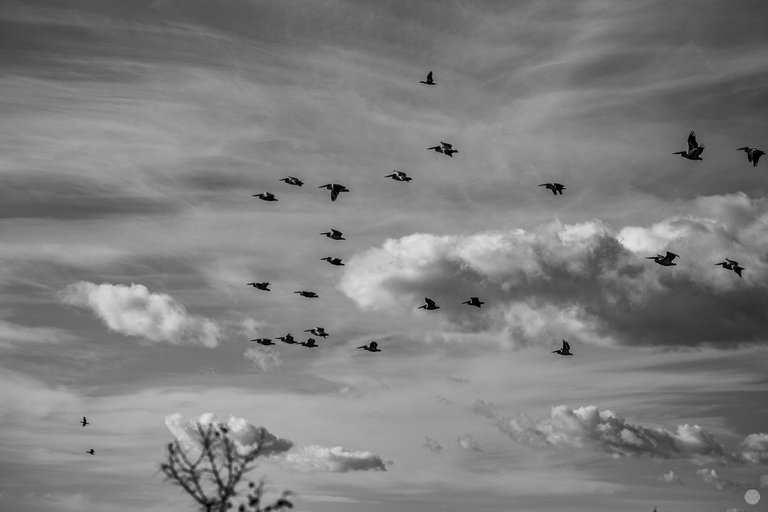 The cormorants and the pelicans make that image almost black and white, right? :)
When flying, the pelicans make beautiful formations: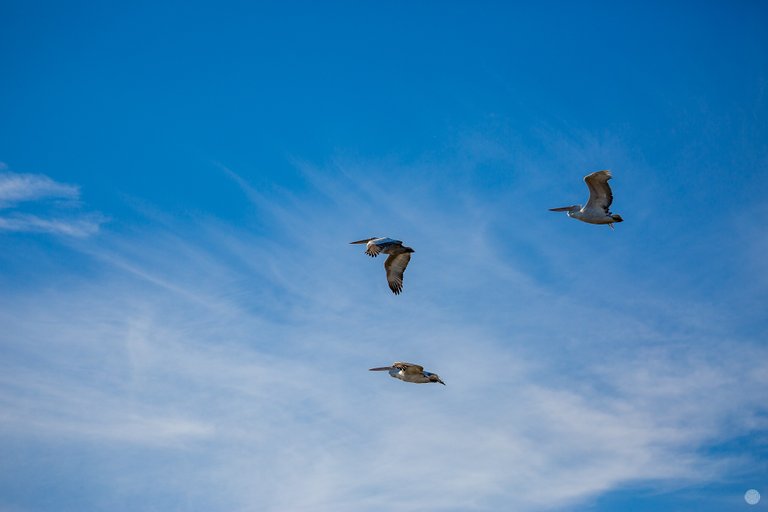 While we met other people and the monastery, moving just a couple hundred meters away and stepping on footpath surrounding the lake, put us in the silent hug of Nature: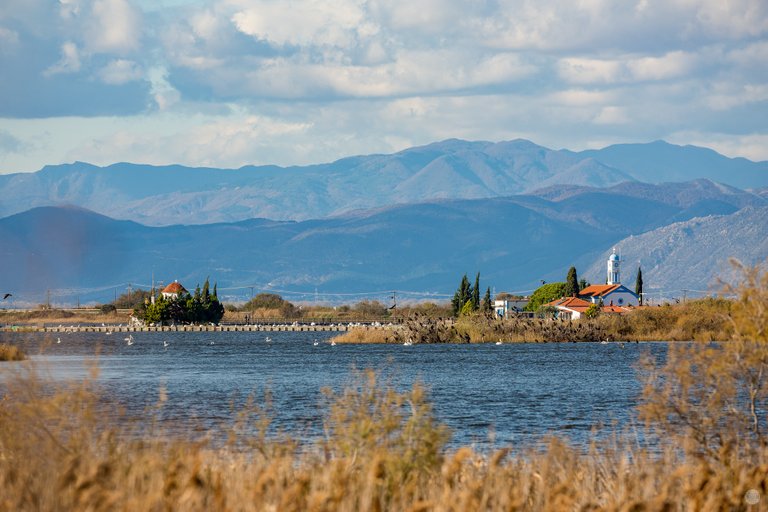 Unintentionally, I scared a flock of wild ducks, but fortunately I was able to take few action shots with my telephoto lens. (The cover image is one of those as well)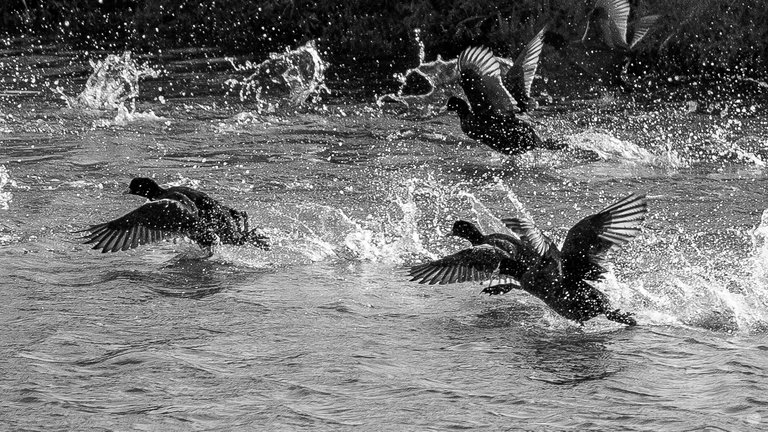 It is quite a scene when a huge cormorant flies above you, trust me...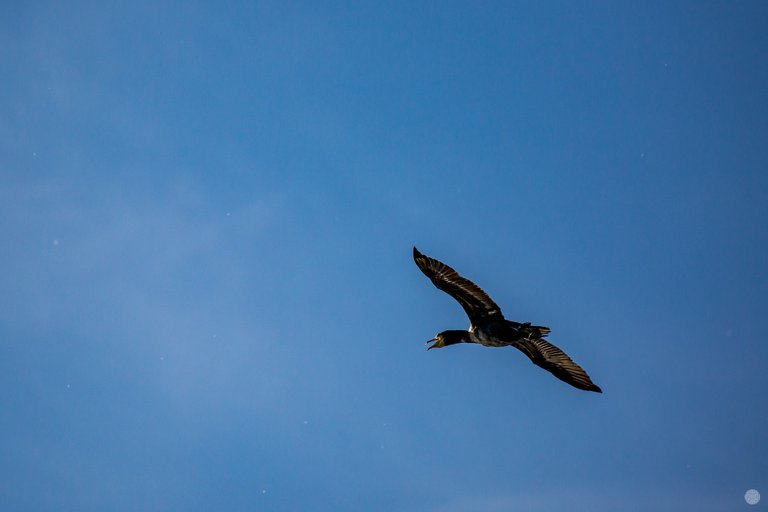 Nice place to take a short rest: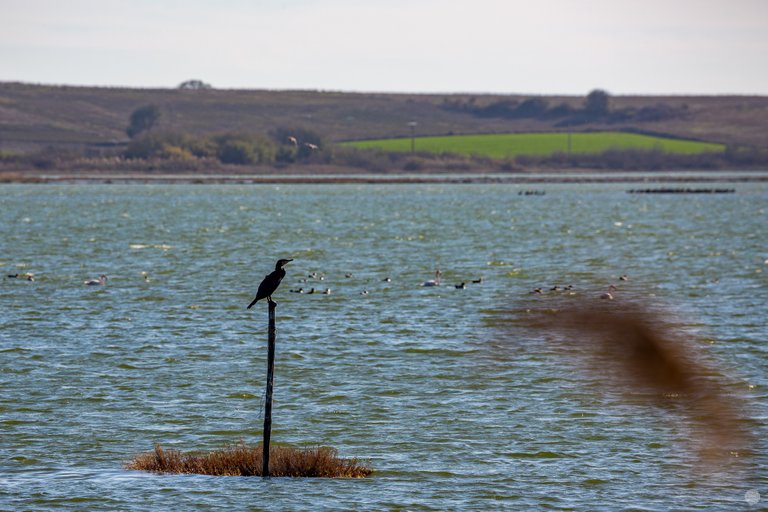 After we spent few hours walking and photographing around, we drove to the nearby village of Fanari and parked by the port. It was late autumn, there were no people by that time of the day. It looked almost abandoned: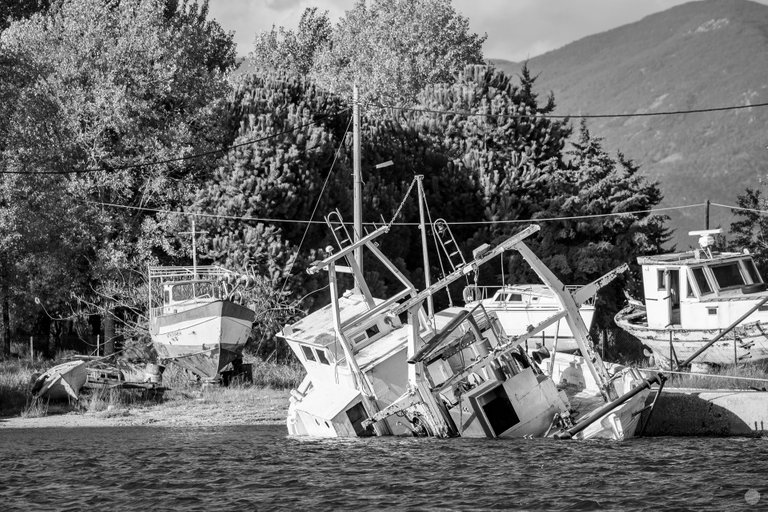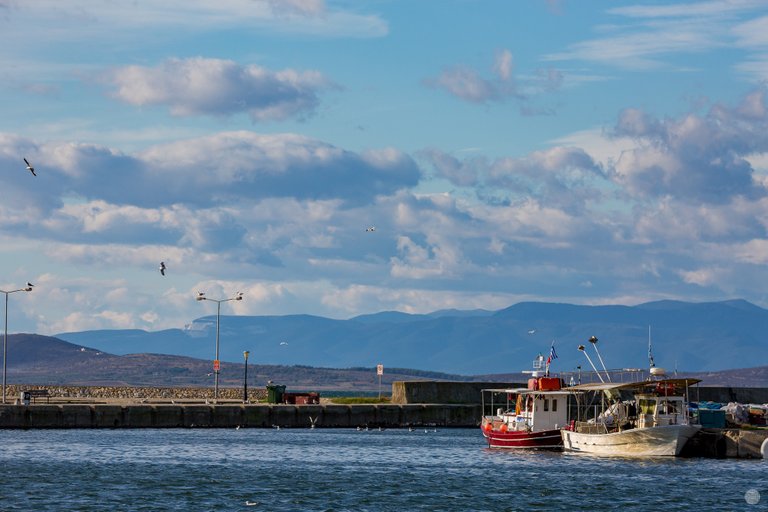 The beach nearby was occupied by seagulls, warming under the sun rays.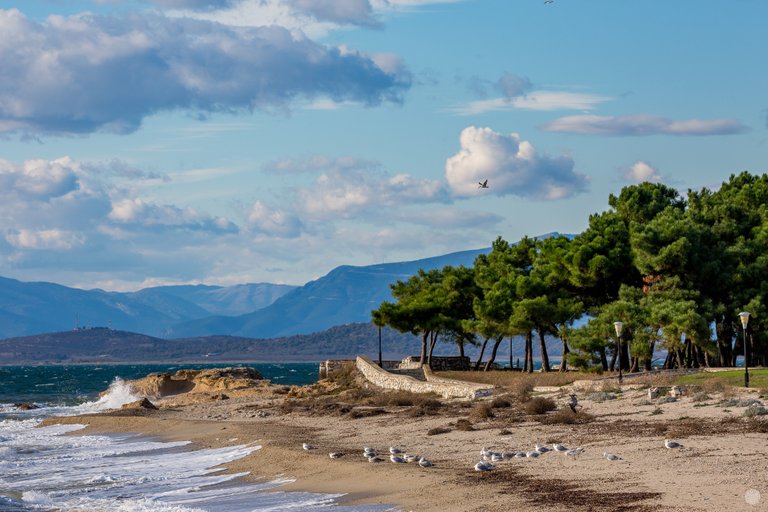 Only a lonely windsurfer was bringing some human presence to the scene, to the enjoyment of the seagulls ;)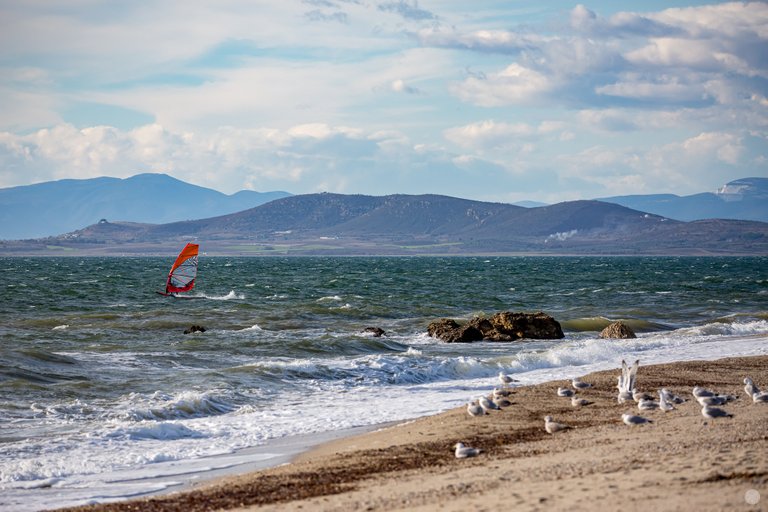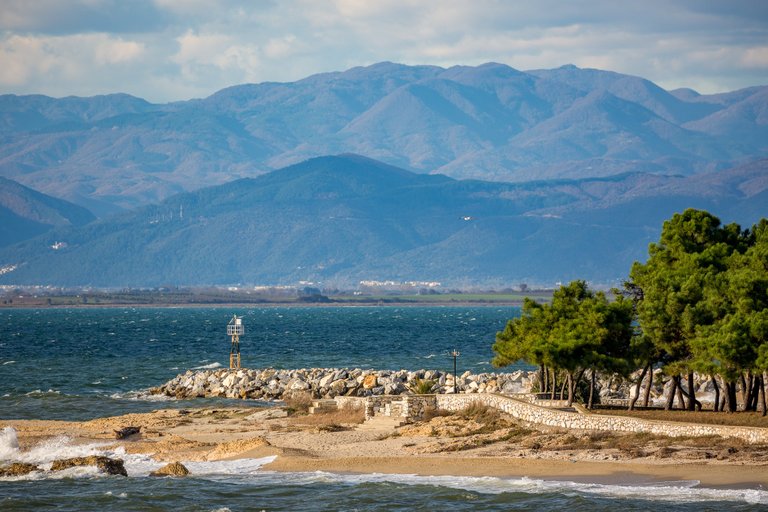 Fanari seemed to be a tourist and fishermen village. Few small hotels, few taverns, a church, a beautiful street by the sea. What impressed me there was this white-washed pine forest.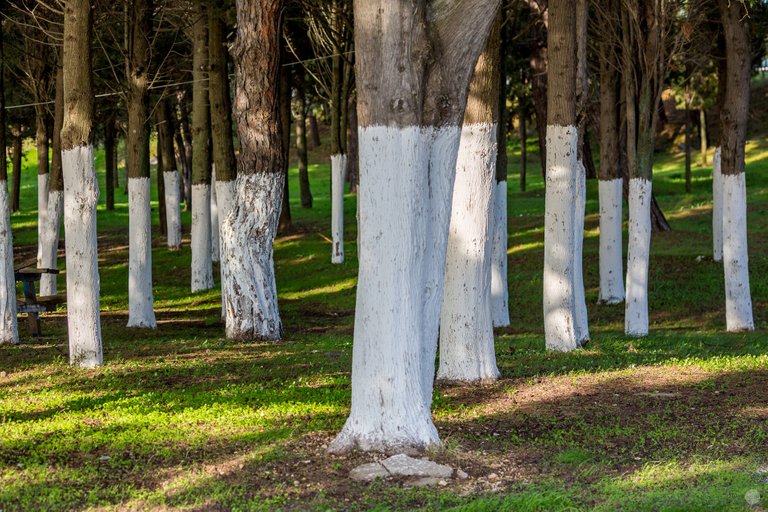 We continued East and drove few gravel roads searching for interesting views.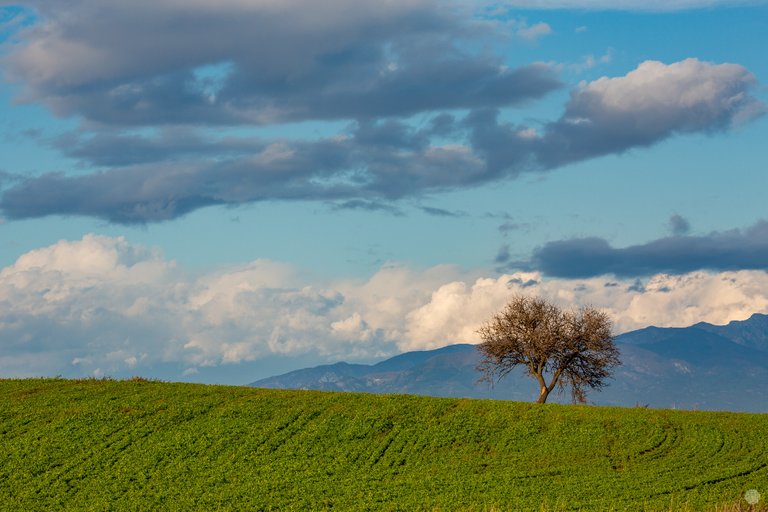 There are several small lakes, just by the sea and it was indeed serene and beautiful: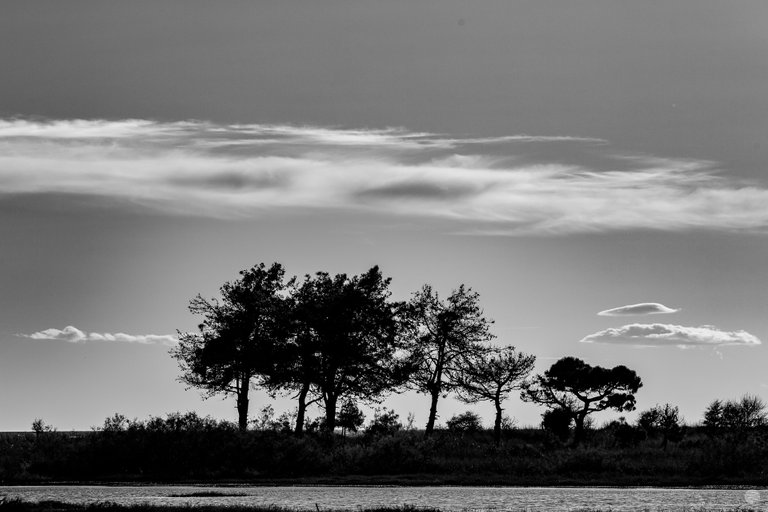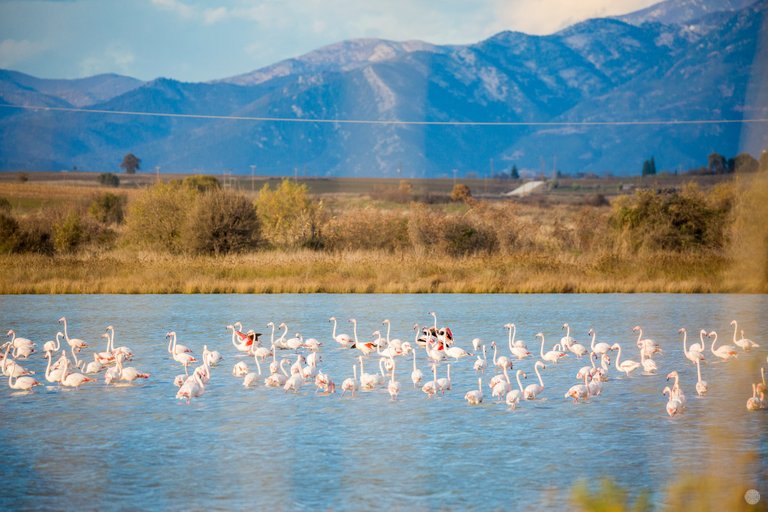 We enjoyed the love dance of a couple of pink flamingos: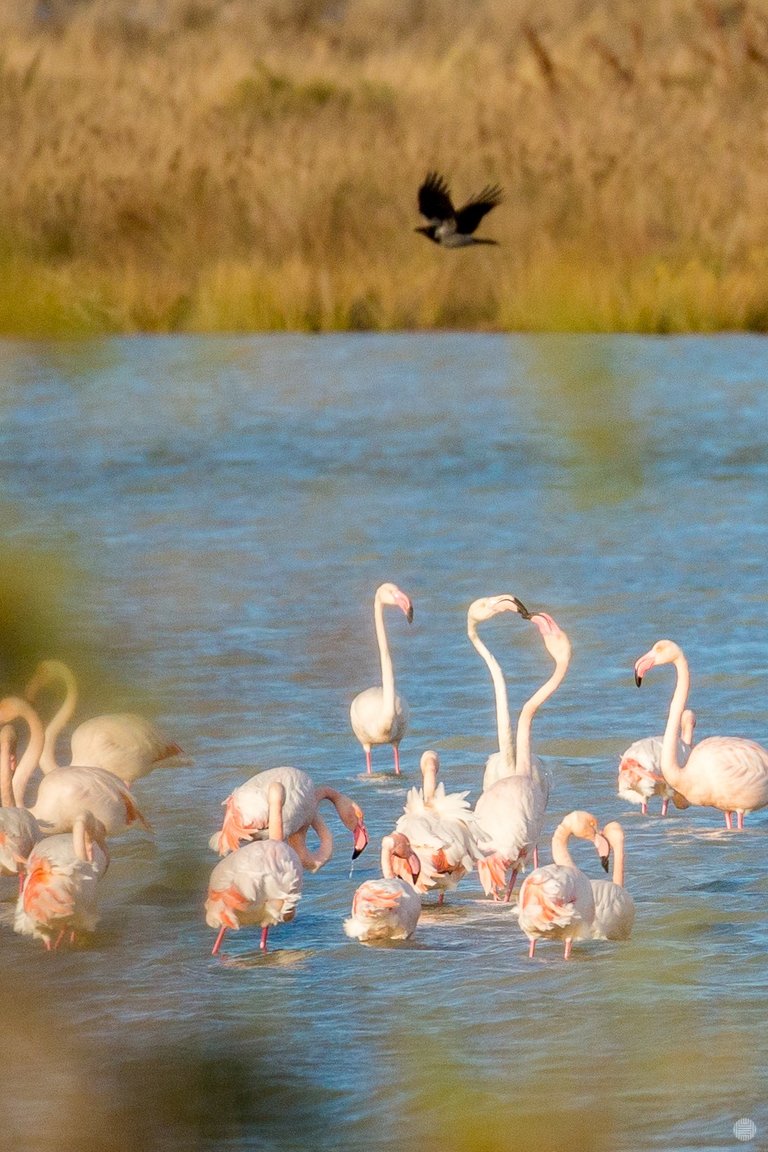 The flamingos were shy, we couldn't get closer to them. But it was indeed magnificent!
Huge flocks, waiting for the spring: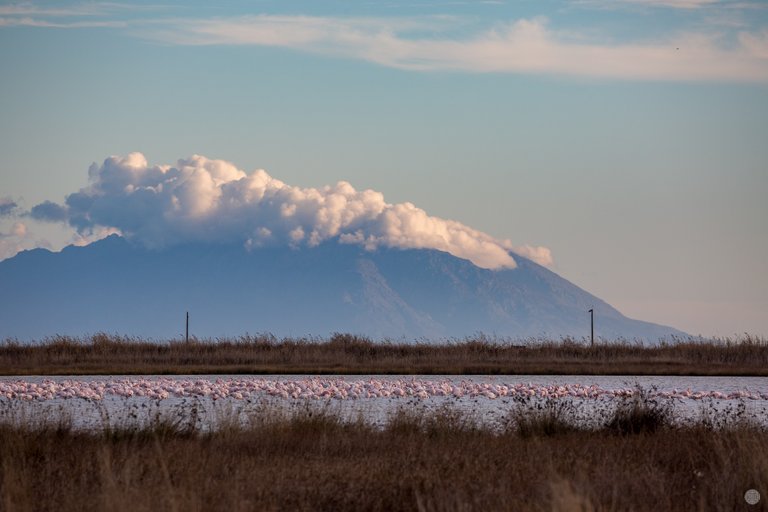 Looking for some sea food: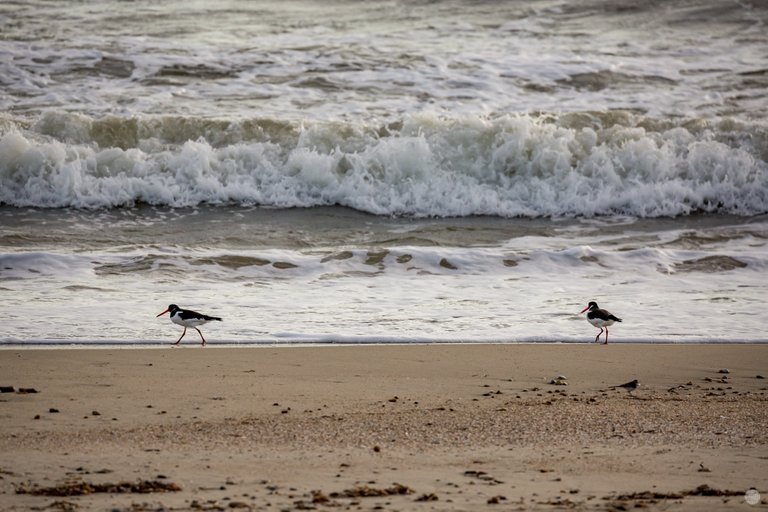 Thasos island looking like an acting volcanoe: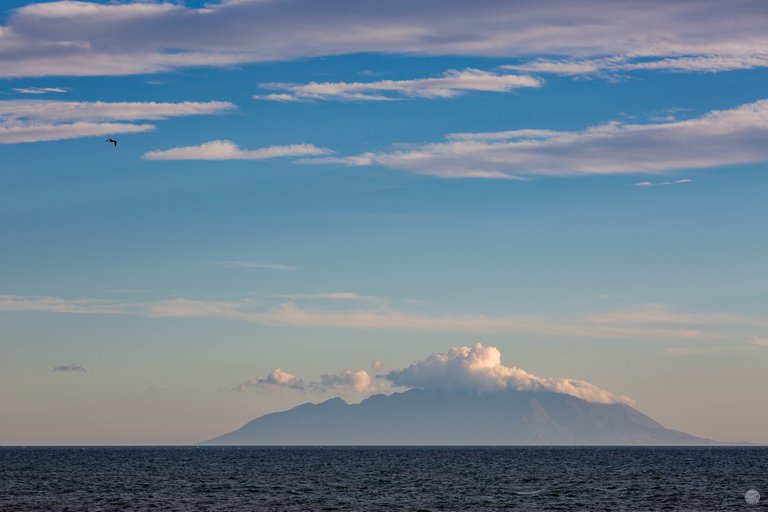 The afternoon was really picturesque with all those amazing Thracian sea views: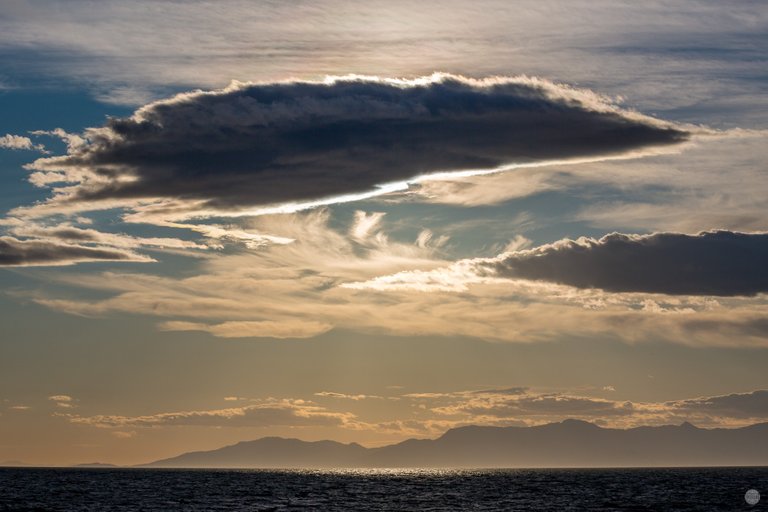 Probably thousands of flamingos in the middle of the lake: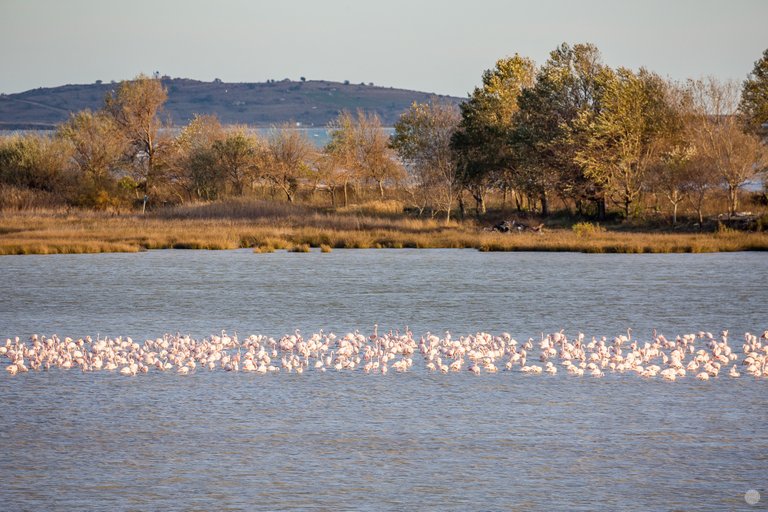 The small church of Arogi, covered in stone tiles: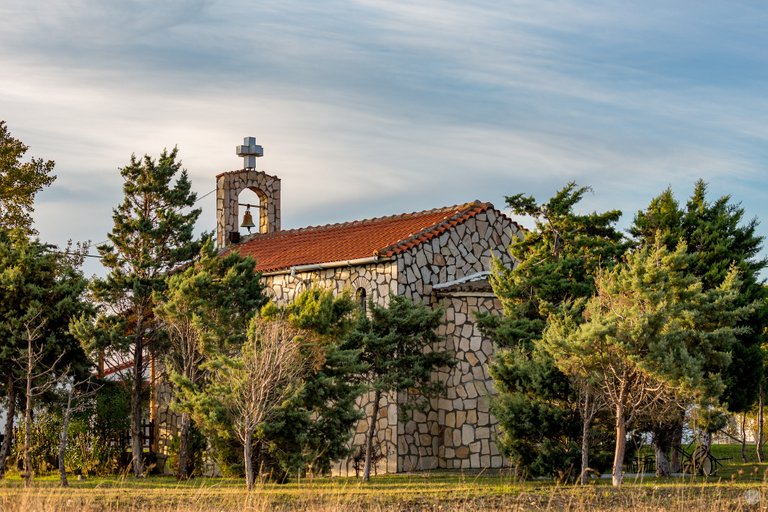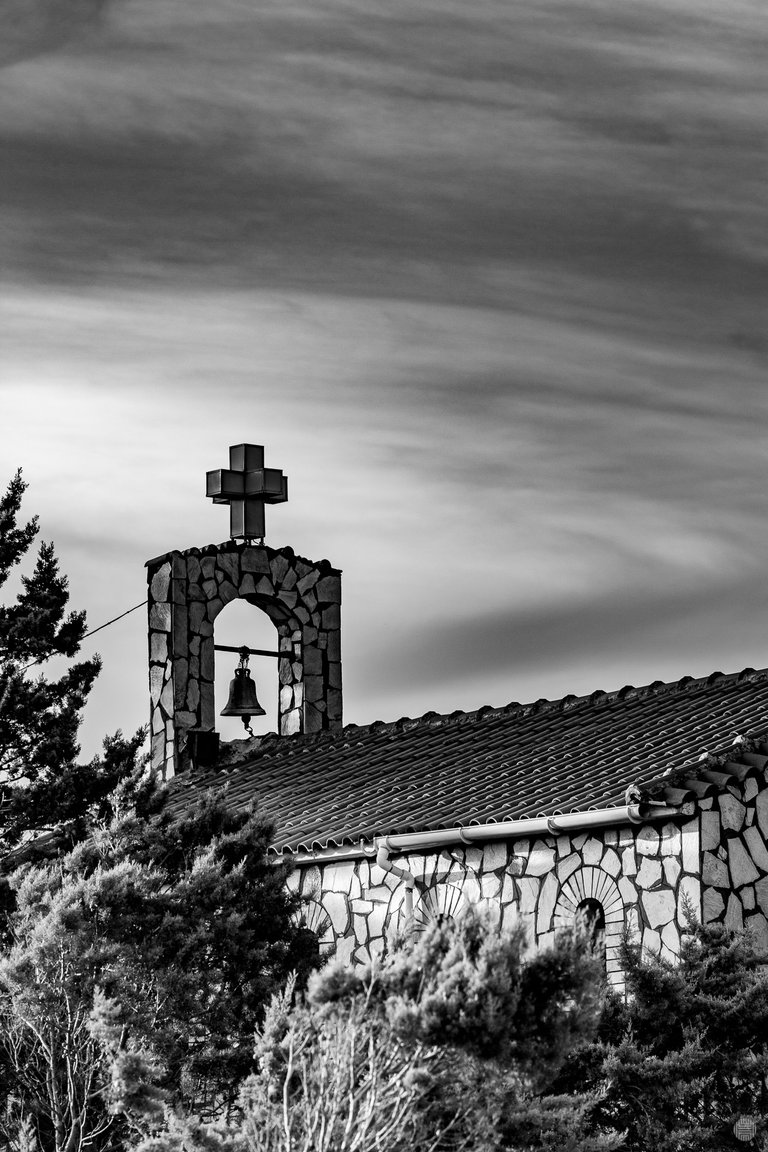 It began to get late so we decided to go back, take some rest and then take a walk at night. On our way back we enjoyed the unique monastery from the Western side: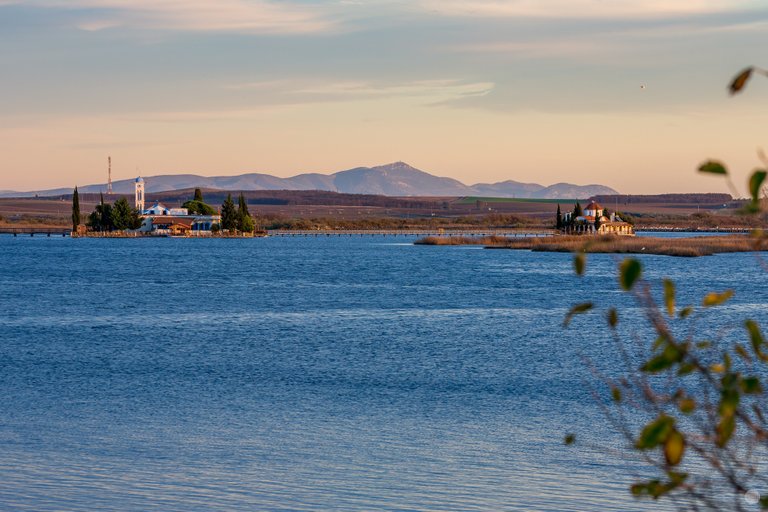 Porto Lagos is more fishermen than tourist, in my opinion. And that's what makes it more attractive to me as it feels more preserved, in a way.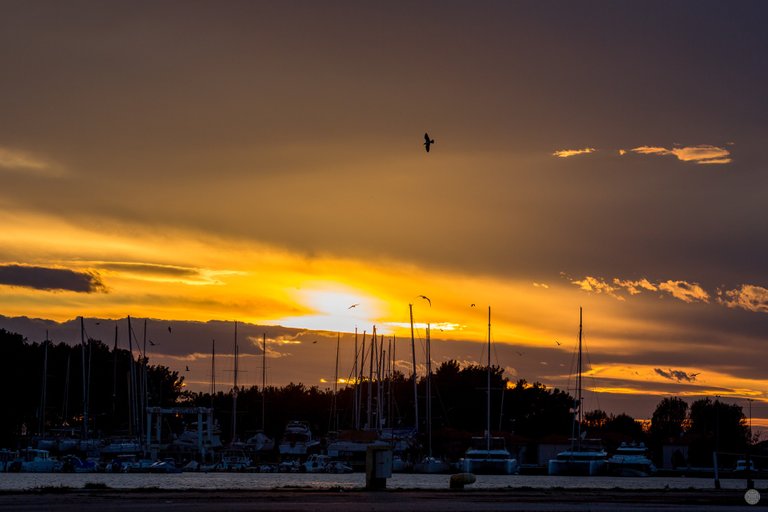 We were blessed with a great sunset and scenery blue hour: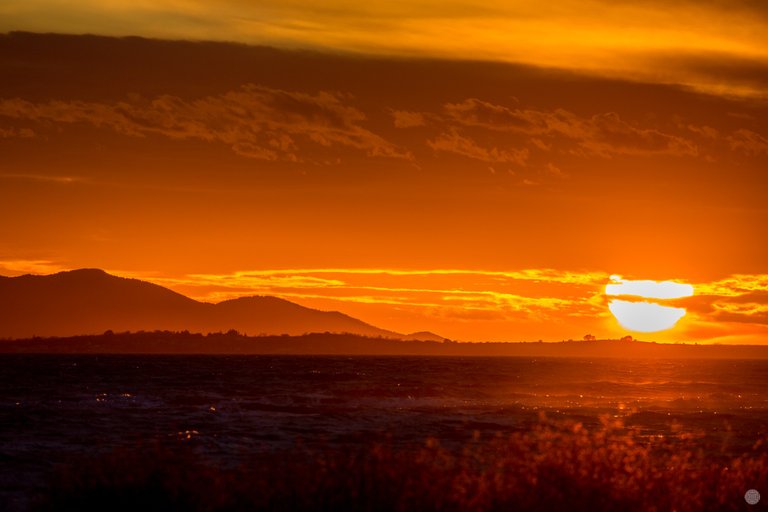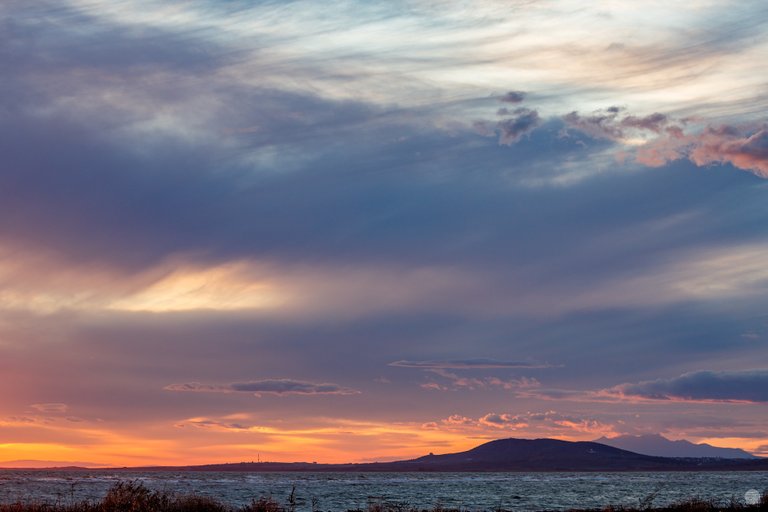 After a very delicious dinner at the port tavern, we took a short walk by the sea. The port was quite busy at that late hour, as fishermen were unloading their catch for the day.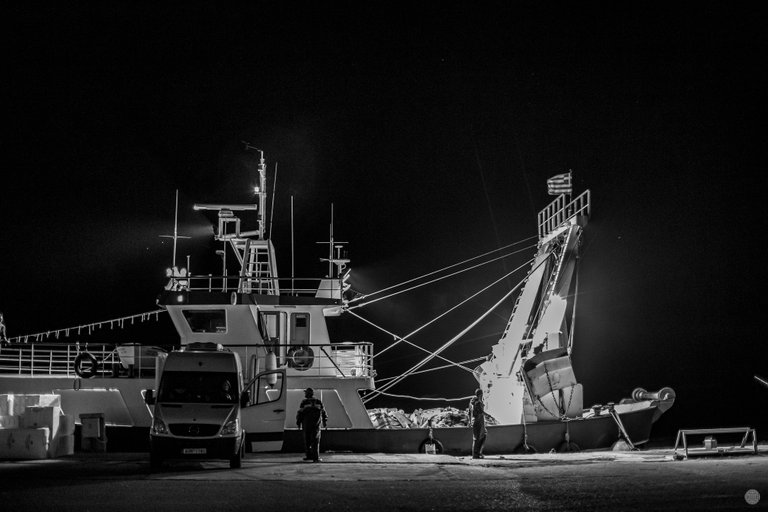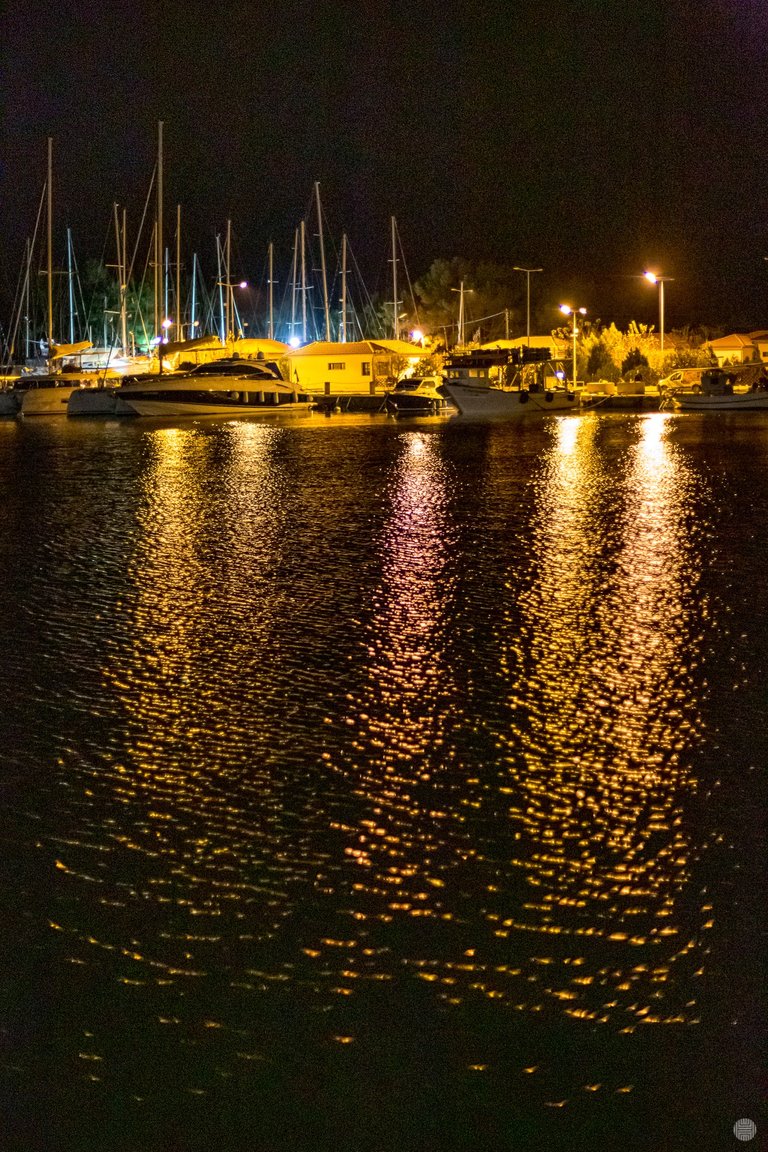 The next morning was calm and relaxing. Our room was literary next to the lake: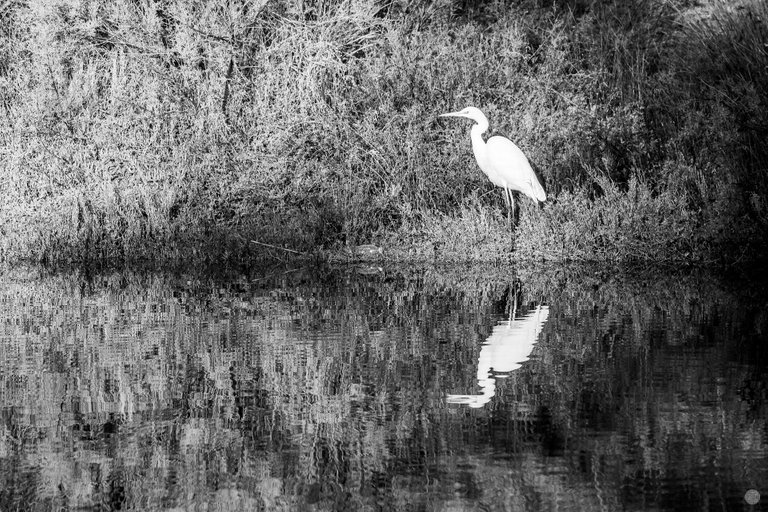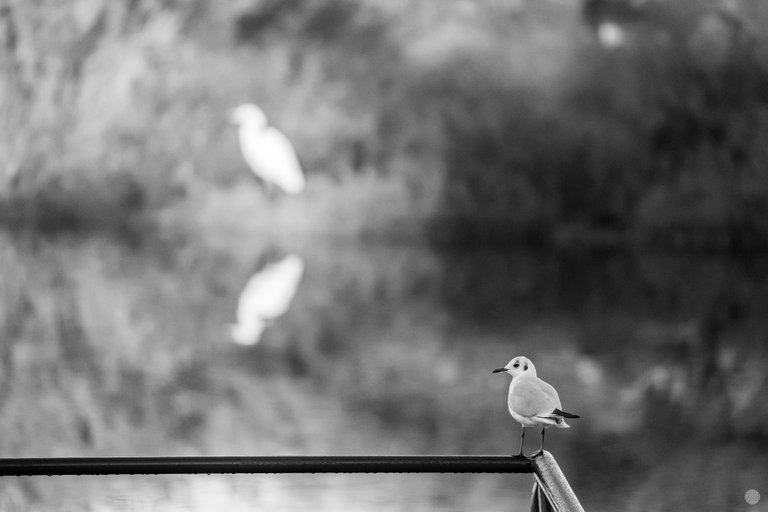 I guess, an interesting conversation: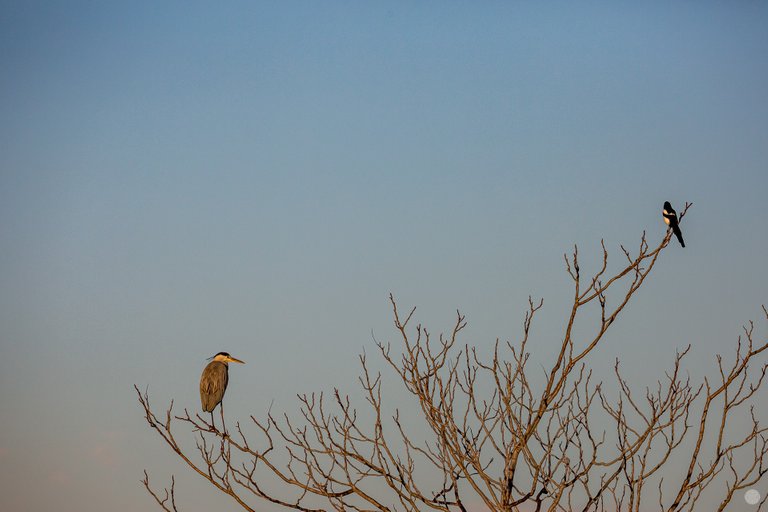 I love those reflections: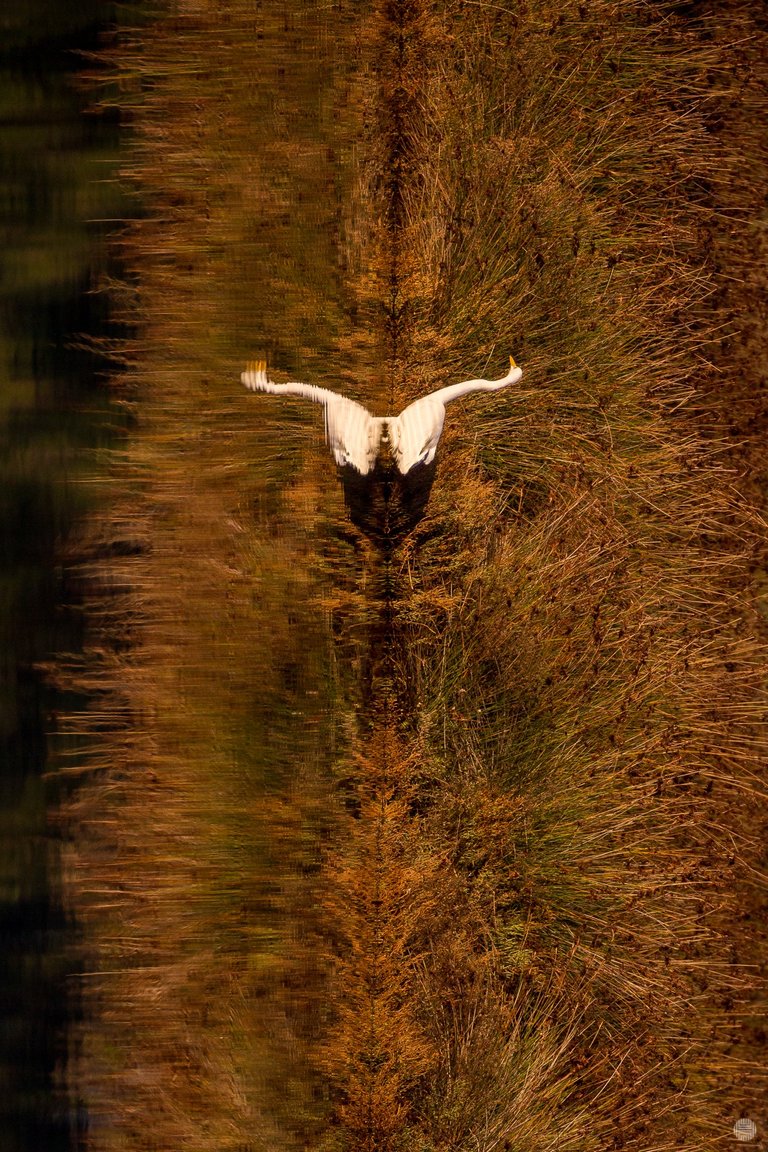 Great gray and white herons.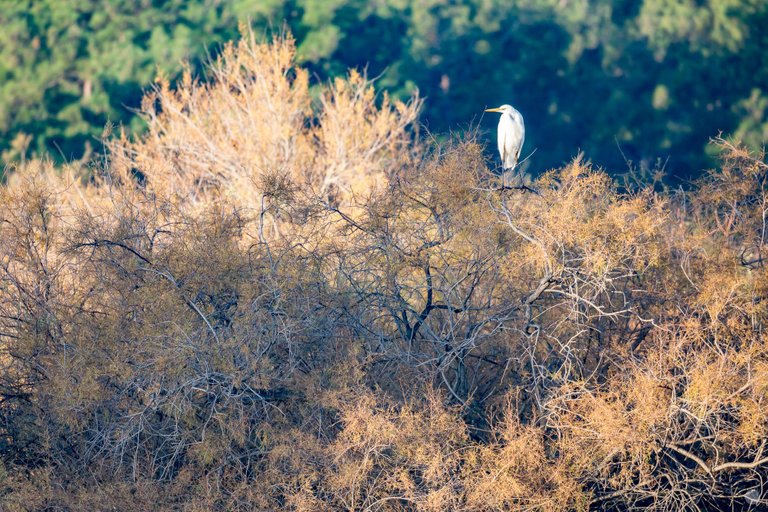 We checked out and took the road North, as we had a planned location up the mountains. On our way there we checked the nearby salt pans, you won't find them tagged on gmap ;) They were closed, so only few photos from outside.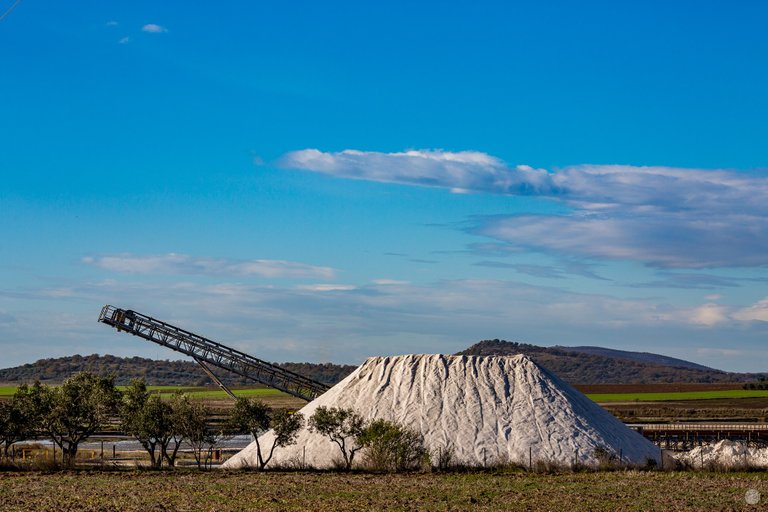 The Western shores of lake Vistonida were even wilder, just few wooden paths for bird-watching. Birds there... so shy...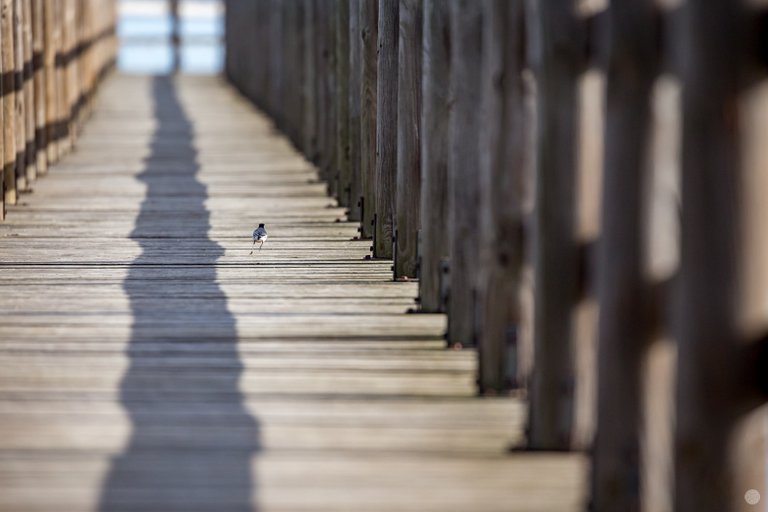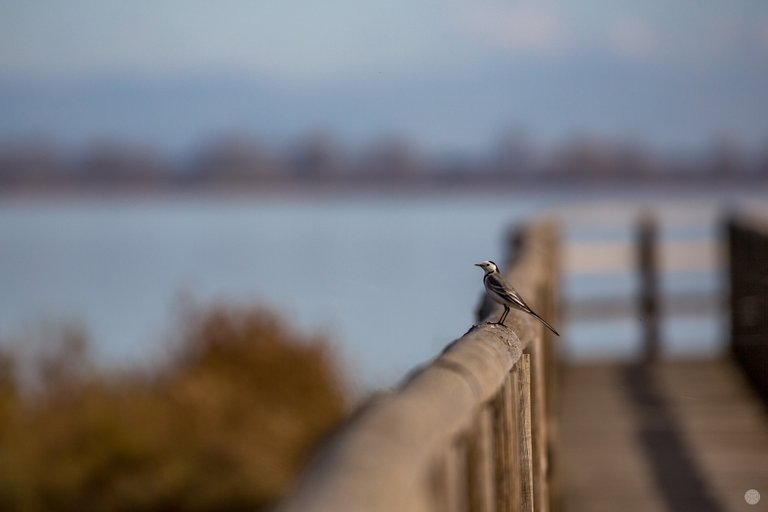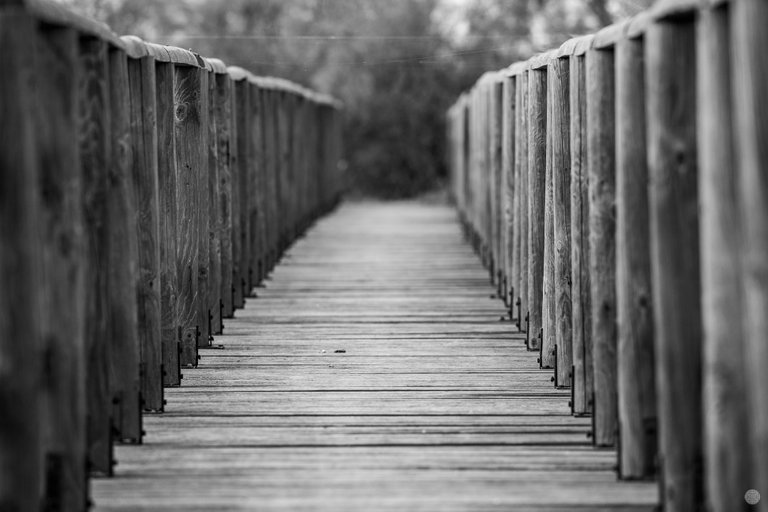 Up to the mountain. Few more wow-views and a wind that was very strong, it was hard to stand up.
What we saw from up there was unforgettable: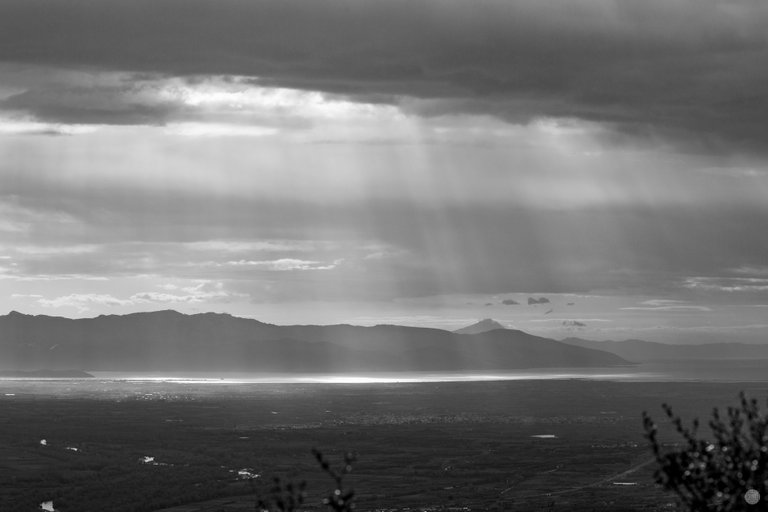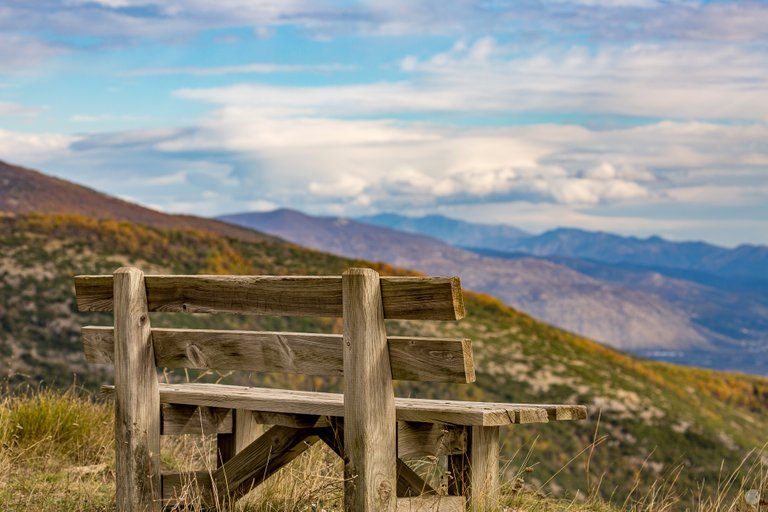 The river is famous for the scenery kayaking: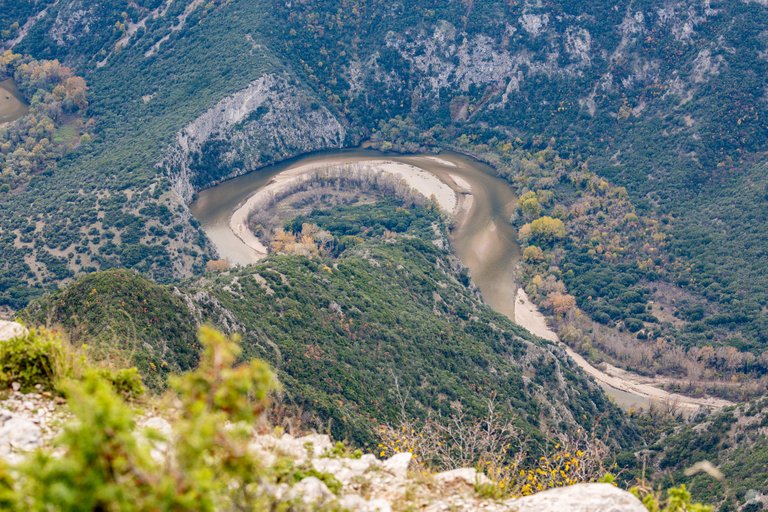 Small curvy mountain roads. Silent and deserted for hours, the only people we saw were few hunters...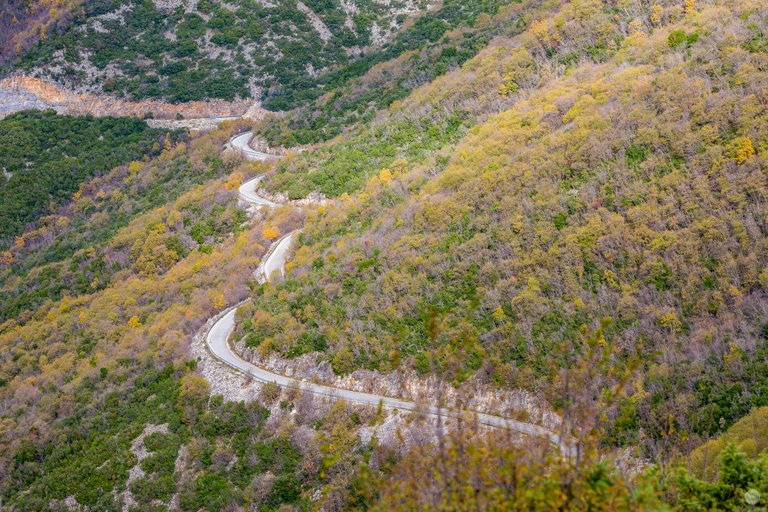 Late afternoon and time to go back home, that was three hours drive passing the Greek-Bulgarian border as well.
I really hope all that Covid madness is over, soon, as I would love to go to that beautiful and preserved region of Greece again...
Copyright: Damian Hadjiyvanov, Light Captured
Check out my photo site: https://hadjiyvanov.com/
For licensing my photos, please drop me a message on Discord: lightcaptured#2698
Thank you for all the support and your time!
Have a great photo! :P
---
View this post on TravelFeed for the best experience.
---
---