500 FREE SPS TOKENS JUST FOR ENTERING! First Goalscorer + Correct Score Comp. No 319 : 10 June 2021 Finland Viekkausliga: Haka v HJK - 5500 + 5000 SPS Tokens
I can't believe I'm saying this, but a Man.U player saved me from the huge payout that would have occurred if CR7 had scored so thanks, Bruno Fernandes!
No one got the first goalscorer but someone got the correct 4-0 scoreline! I think that's the International friendlies now and we're all ready for the big Euro2020 kickoff at the weekend!
But we still need to play and I thought we'd go back to my new favourite league to find today's game...


HJK Helsinki are of course the dominant team in the league and Haka who are struggling a little down in 8th place will have their hands full today. They do of course, have home advantage but that in itself isn't going to stop them from getting beaten but perhaps not by 4-0 they did in the reverse fixture back in March!
I found a brilliant new site today for prediction analysis, take a look at :-
https://www.besoccer.com/match/haka-valkeakoski/hjk-helsinki/2021258001/analysis
and ee if you agree with their analysis. I am going to go with them today!
Prediction: FC Haka 0 : 2 HJK Helsinki - First Goalscorer: SANTERI VÄÄNÄNEN
Simply write the name of the FIRST GOALSCORER and the CORRECT SCORE as a comment. The competition closes 5 minutes before kick-off which is 17.30 UTC.
EARLY KICK-OFF SO GET YOUR PREDICTIONS IN EARLY PLEASE!
The Small Print
In the first goalscorer competition, own goals do not count. In the correct score competition, it's the score after 90mins. Extra time and penalties do not count and the pot for each competition will roll over if there is no winner. If more than one person chooses the same first goalscorer or correct score, the prize is shared and everyone gets a little upvote! It seems I also need to add, one entry per person. Don't forget the new rule that only people with a rep of 45 or above are eligible to enter unless they have been approved. The bonus will be added to any winnings ONLY if Leeds United win and/or Man U lose and all payouts will never exceed 50% of post payout. Other bonuses paid out at my discretion.
The Winners were...
The winning score was 4-0! ANNNNNNND.....@friendlymoose upon his return was the only one correct and takes the full 5000+500! Well done mate.
First Goalscorer? Nahhh, nearly everyone chose Ronaldo and forget your normal favourite Fernandes who popped the first one in so its Appearance fees to @ralph75, @worktight, @sportsbuddy, @kbskl, @football-stats, @numpypython, @hykss.sports, @pthker2010, @abbey877, @da-prince, @dealhunter and @johnsennimaat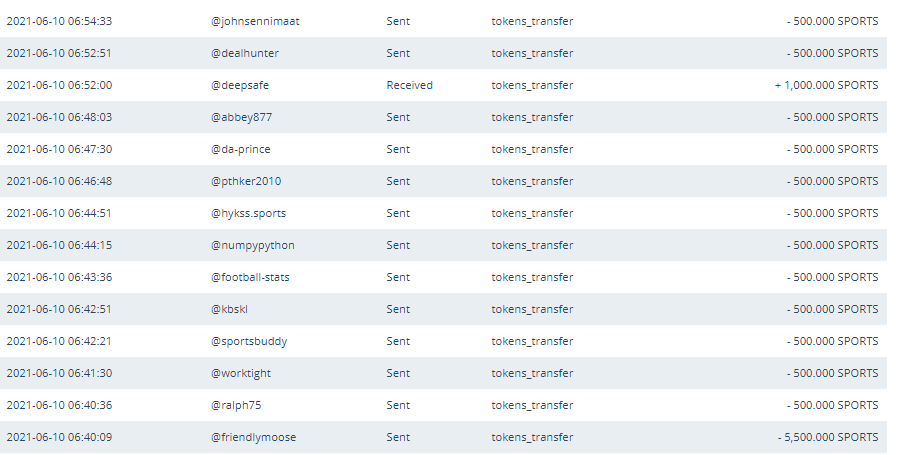 OK that's it for today guys and thanks for playing.
To our newest players, please remember, don't try and use loads of alt accounts to enter multiple times. I have been here a while and know my way around the block!
Ok, have a great evening, good luck and l'll catch up with you all back here tomorrow :-)
Marching On Together
---
---