500 FREE SPS TOKENS JUST FOR ENTERING! First Goalscorer + Correct Score Comp. No 318 : 9 June 2021 - Intl. Friendly: Portugal v Israel - 5000 + 5000 SPS Tokens
That'll teach me to gloat for having a cheap day yesterday. After last night's game, I think almost everyone won whether it was the 0-2 scoreline or Ricardo Rivera scoring the first goal! I am NOT looking forward to the end of the post and sorting this lot out lol...
Anyway, we are staying with international action today with a friendly game between...

Portugal are leaving it late for a final friendly before the delayed Euro2020 tournament kicks off at the weekend with a last-minute game against Israel. Portugal have been drawn in the group from hell with France and Germany with Hungary making up the 4th team.
Christian Ronaldo, at 36, maybe facing his final major tournament and will want to go out on a high and so any last-minute shooting practise against the Israeli minnows won't go amiss. However, the problem with these friendlies aginst smaller teams is that the smaller team will be playing out of their skins in an attempt to get some sort of result and not be bullied or embarrassed by their more prestigious opponents so for the Portugal players, not picking up an injury will be of paramount importance and if you're worried about not getting injured, you're not giving it 100%.
This is how upsets happen! Will this be the case tonight? Naaaaaaaaaaaaah
Portugal have scored 11 for and 1 against in their last 5 home games including against France and Spain and this should be a very comfortable win. You can actually get odds of 12/1 on Israel to win which shows what the bookies think, and after all, they're rarely wrong!
Prediction: Portugal 4 : 1 Israel - First Goalscorer: Christian Ronaldo
Simply write the name of the FIRST GOALSCORER and the CORRECT SCORE as a comment. The competition closes 5 minutes before kick-off which is 19.45 BST.
The Small Print
In the first goalscorer competition, own goals do not count. In the correct score competition, it's the score after 90mins. Extra time and penalties do not count and the pot for each competition will roll over if there is no winner. If more than one person chooses the same first goalscorer or correct score, the prize is shared and everyone gets a little upvote! It seems I also need to add, one entry per person. Don't forget the new rule that only people with a rep of 45 or above are eligible to enter unless they have been approved. The bonus will be added to any winnings ONLY if Leeds United win and/or Man U lose and all payouts will never exceed 50% of post payout. Other bonuses paid out at my discretion.
The Winners were...
Here we go! Big shout out for some great predictions especially to @pthker2010 who got a full house and 1650+1850+500 tokens! First with the correct score we had @annioiicko and @johnsennimaat which is 1850 + 500 each. The first goalscorer(Just to confirm that according to FIFA it was Ricardo Rivera who scored and NOT Alfredo Rivera, who played or Sidney Rivero who didn't play) was won [email protected], @jfang003 and @etiboy56 so that's 1650 each + 500 for you guys!
Appearance fees go out to @chrisparis, @ralph75, @da-prince, @jersteemit, @iamchuks and @kbskl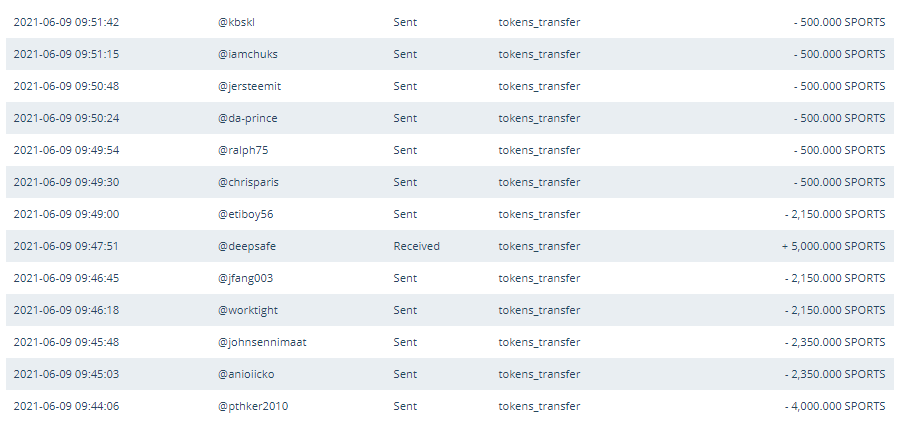 I got wasted today lol!! Check carefully to make sure I didn't screw up or miss anyone out and we will catch up again tomorrow to see if Portugal and Israel can give me some revenge!
Marching on Together
---
---