Why you should buy Wleo/leo and stake now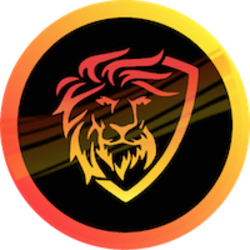 source
I have been impressed with the platform so far, the rate of its growth could only be rivaled by bitcoin in its early stages when critically examined.
I wasn't an early adopter of the LEO tokens neither was I ineligible to get the first Airdrop dropped some time ago. I know a little less of the token but during my activeness all through December, I saw a lot of innovation going on the platform.
A little recap of what I saw was the launching of the LBI tokens by @lbi-token . you get LEO as dividends for holding the LBI tokens. Click here to read more
Other developments was the on-boarding process of the Leo platform made easy. Signing up could be done with either Twitter, metamask and hive. For more info, read here
Other development was the burn of over 6000k Leo tokens and also the paying of dividend to the LEO liquidity providers on uniswap. I got to know about all this in December.
All this development has had a direct impact on the value of Leo as I have seen LEO climb from $0.22 to over $0.35. It has broken countless all-time highs and it will break more in few weeks.
But one news not trending is the fact that lEO will be doing an Airdrop soon and to be pàrt of this opportunity, all you need do is have WLEO or staked LEO.
Just in case you didn't read that clearly, let me say it again
LEO WILL BE HAVING AN AIRDROP AND TO BE PART OF IT, YOU JUST NEED TO HOLD WLEO OR HAVE LEO STAKED .
now the price of Leo is still Low and it will be wise of you to buy as much WLEO you can of as much LEO as you can and stake.
Leo AIRDROPS are always amazing as the rewards could be financially liberating. Just incase you need more info, check the twitter annoucement here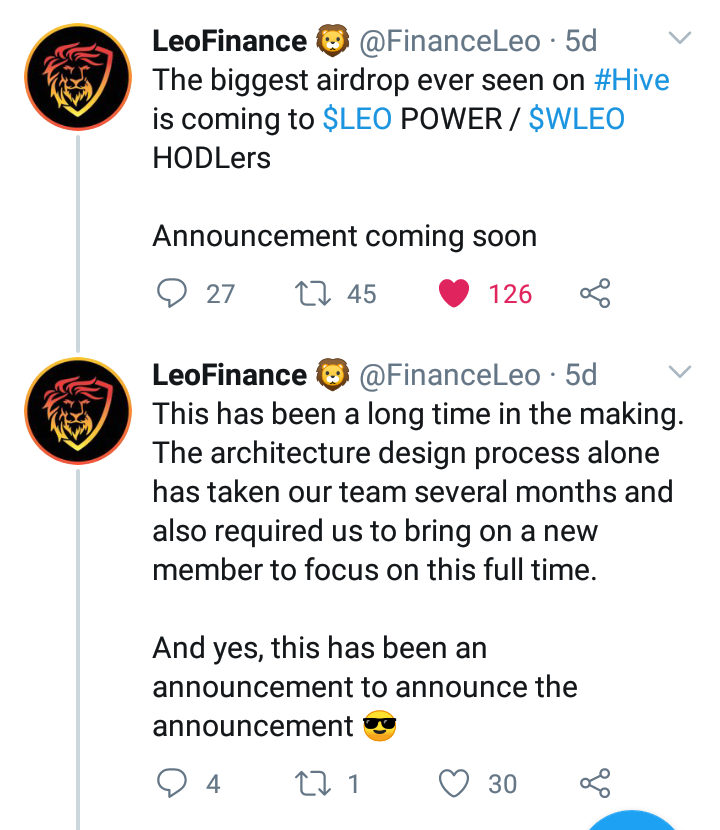 Source
Also, staking your Leo mean you get extra reward for Curating. It's a win win situation in the case of Leo. Buy and stake more and you earn more.
Posted Using LeoFinance Beta
---
---