Un empate que transmite un mensaje más que una Victoria | Esp - Eng | A draw that passes a message more than a win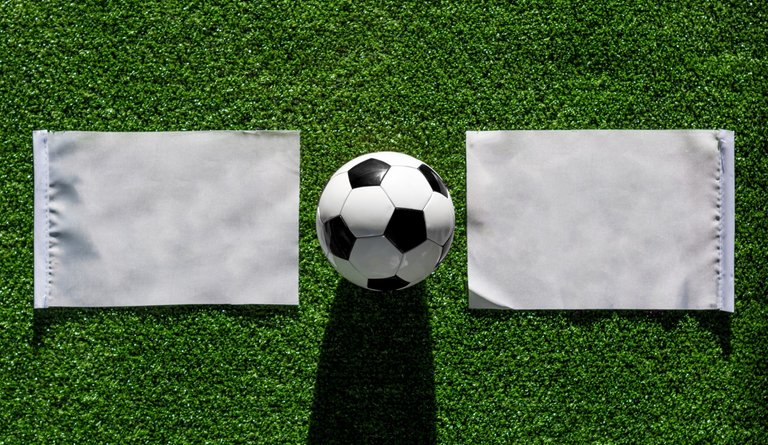 unsplash
SPANISH
---
El Chelsea sufrió ayer el desafortunado incidente de la tarjeta roja que interrumpió el desarrollo del partido cuando se enfrentaba al Liverpool. El partido pudo terminar con un marcador de 1-1, pero el resto de los equipos de la liga no se fían de lo que pueda hacer el Chelsea.
Se dijo que Tuchel crearía un equipo en el Chelsea al que ningún equipo querría enfrentarse y ni siquiera ha pasado un año desde que se hizo la declaración y ha cumplido su promesa. Ganar la liga de campeones y la supercopa, incluso cuando las cosas no se han asentado, demuestra la fortaleza de la plantilla del Chelsea y las nuevas incorporaciones hicieron que el equipo mejorara.
Así pues, ayer se enfrentaron dos equipos que estaban en forma (Liverpool y Chelsea) y, aunque la primera parte presentó un asunto más equilibrado entre los dos equipos, la segunda fue un asunto totalmente diferente. Los blues sacaron la primera sangre con un maravilloso cabezazo a la salida de un córner de James, y un precioso remate de Kai dejó atónita a toda la afición de Anfield, ya que el altísimo cabezazo no pudo ser detenido por la mano levantada de Allison.
Aunque el Liverpool apenas tuvo oportunidades en la primera parte, las cosas cambiaron cuando James entregó el balón en el área 18 del Chelsea. James recibió la tarjeta roja y se concedió un penalti al Liverpool. Salah transformó el penalti en el minuto 45+3 para empatar para los Red y la segunda parte fue muy desigual a medida que transcurría el partido.
El Liverpool tenía la ventaja numérica frente a los blues y contaba con un plantel de atacantes implacables, pero el Chelsea se defendió como una unidad y se llevó un punto. Conseguir un punto con un hombre menos ante el Liverpool es la tarea más difícil a la que se ha enfrentado Tuchel hasta la fecha y provocará escalofríos en todos los equipos por la calidad de los jugadores de la defensa del Chelsea. Apenas hubo un paso en falso de los jugadores del Chelsea y el empate parecía una victoria.
La tarjeta roja sigue siendo motivo de debate, pero hablemos de lo positivo de la victoria para la mentalidad del Chelsea. Es una gran inyección de moral y también una inyección de confianza para todo el equipo en su conjunto. También demuestra que todos los jugadores tienen un papel que desempeñar y que cada posición tiene un respaldo adecuado. Tuchel y su plantilla tienen dos semanas para relajarse antes de volver a la acción, ya que el parón internacional ofrece una oportunidad de descanso.
ENGLISH
---
Chelsea suffered yesterday from the unfortunate red card incident that disrupted the flow of the match as they took ok Liverpool. The match might have ended in a 1-1 scoreline but the rest of the team in the league would be wary of what Chelsea can do.
Tuchel was said that he will create a team at Chelsea that no team will want to face and it is not even up to a year that the statement was made and he had made good on his promise. Winning the champion league and the super Cup even when things haven't settled down shows strength in the Chelsea squad and the new additions made the team better.
So yesterday, two teams who were on form (Liverpool and Chelsea) faced each other and although the first half presenting a more balanced affair between the two sides, the second half was a different affair altogether. The blues draw the first blood with a wonderful header from a James corner and a beautiful finish from Kai left the whole Anfield crowd stunned as the towering header could not be stopped by the lifting Allison hand.
While Liverpool has little to no chance in the first half, things changed as James handed the ball in Chelsea box 18. James got red-carded and a penalty was awarded to Liverpool. Salah converted the penalty in the 45th+3 minute to draw level for the Red and the second half was much of a one-sided affair as the game went by.
Liverpool had the numerical advantage against the blues and they had a squad of relentless attackers but Chelsea defended as a single unit and got away with a point. Getting a point with a man down against Liverpool is the toughest task yet face by Tuchel and it will send shivers to all teams on the quality of the players in Chelsea defence. Hardly was there a misstep from the Chelsea players and the draw looked like a win.
The red card is still a course for debate but let's talk about the positive of the win for Chelsea mentality. It is a major boost in their morale and also a confident booster to the whole team as a whole. It also shows that all players have a role of theirs to play and each position has adequate backup. Tuchel and his squad have two weeks to relax before they returned back to action as the international break offers a resting chance.
---
---