TROUBLE AT PARADISE AND YES SAINTS SHOULD START WORRYING NOW | ENG-ESP| PROBLEMAS EN EL PARAÍSO Y SÍ LOS SANTOS DEBEN EMPEZAR A PREOCUPARSE AHORA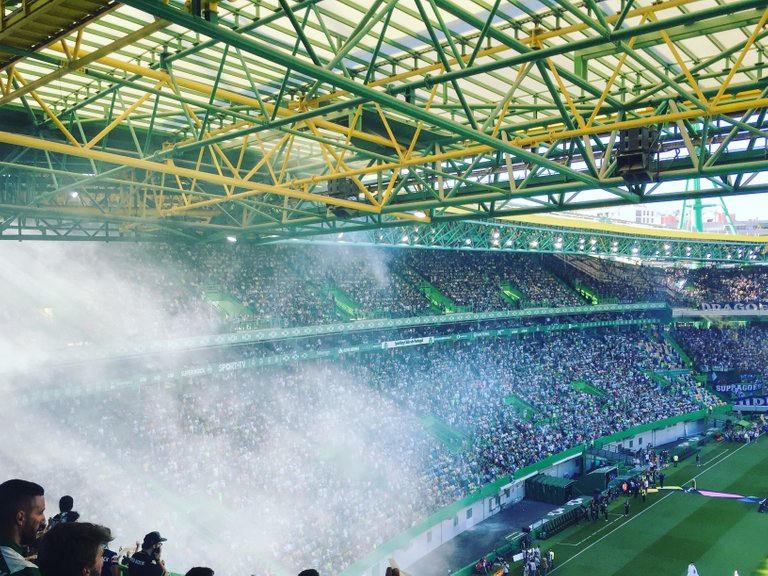 source
the saints fell again and it's becoming a usual sight that we are accustomed to. the continuous fall of Southampton is becoming embarrassing but kudos should be given to them for trying. no one really gave them a chance to compete as they have done this season but they are letting off their leg from the gas.
the 1-0 suffered at the hand of Everton is their fourth loss in five matches in the premier league and that resulted in them being currently placed in the 14th position. it might come as a surprise to many as they were counted as one of the team to have a shot at the tittle early during the campaign.
their form ever since the turn of the year as been questionable. in fact they have won just one game in the premier league in 2021 and that came against Liverpool on January 4th. from the rest of the nine games played, only one point has been gotten as they drew Chelsea 1-1.
with many asking for the coach head on a spike, a more critical assessment of the team shows that the Coach cant the whole fault. the players have also played a big part in the diminished performance. trust is the players deserve a greater share of the blame. many times they have been slow to matches and they have failed to convert plenty of goal scoring chances they have been.
a key player which should be blamed has been charlie Adam who continues to get the nod over other strikers but has yet to repay the coach trust. his stats of just four (4) goals so far in over 25 matches is a major headache for the team.
many have arrived at the conclusion that what has let to the diminish in the number of goals scored this season has been the inconsistency of his strike partner Danny ings. for what is worth they do have a point but that has not been fair to Danny ings also.
the player has struggled for form and fitness for the most part of the second half of the season and his Commission from the squad has been due to constant and reoccurring injuries.
ings might have amazed 21 appearance but he has left the field five times already this season due to injury. while three more appearances have come through substitution. still, yet his eight goals top the club goal scoring chart. his importance to the team cant be underrated but he can't be overly depended on due to his constant battles with injuries.
that was one of the treason Liverpool had to let go of him. they recognised the talents but they couldn't deal with the constant injury in between. a two years injury was wanted it took for the reds to sell him to the saints for a very subsidized amount.
one key issue affecting the saints also is the fact that other players have failed to lit up the stadium when ings seat out of a game through injury. the man which has been most promising has been ward Prowse and the Walcott but there is nothing a two-man can do against a team with 11 players on the pitch.
it remains to be seen if the saints will rediscover their form as their coach Ralph Hasenhüttl goes back to the drawing board and device a plan which will work without input from Danny ings.
---
---
los santos volvieron a caer y se está convirtiendo en una visión habitual a la que estamos acostumbrados. la continua caída del Southampton se está convirtiendo en algo vergonzoso pero hay que darles el visto bueno por intentarlo. nadie les daba realmente la oportunidad de competir como lo han hecho esta temporada pero están soltando la pata del gas.
El 1-0 sufrido a manos del Everton es su cuarta derrota en cinco partidos de la Premier League, lo que les ha llevado a situarse actualmente en la 14ª posición, lo que puede resultar sorprendente para muchos, ya que se les consideraba uno de los equipos con posibilidades de alcanzar el título a principios de la campaña.
su estado de forma desde el cambio de año ha sido cuestionable. de hecho, sólo han ganado un partido en la premier league en 2021 y fue contra el Liverpool el 4 de enero. del resto de los nueve partidos jugados, sólo han conseguido un punto al empatar con el Chelsea (1-1).
con muchos pidiendo la cabeza del entrenador en un pico, una evaluación más crítica del equipo muestra que el entrenador no tiene toda la culpa. los jugadores también han jugado un gran papel en el rendimiento disminuido. la confianza es los jugadores merecen una mayor parte de la culpa. muchas veces han sido lentos a los partidos y no han podido convertir muchas ocasiones de gol que han sido.
un jugador clave al que hay que culpar ha sido charlie adam, que sigue siendo el favorito por encima de otros delanteros, pero aún no ha devuelto la confianza al entrenador. sus estadísticas de sólo cuatro (4) goles hasta ahora en más de 25 partidos son un gran dolor de cabeza para el equipo.
muchos han llegado a la conclusión de que lo que ha permitido la disminución en el número de goles marcados esta temporada ha sido la inconsistencia de su compañero de ataque Danny ings. para lo que vale tienen un punto, pero eso no ha sido justo para Danny ings también.
el jugador ha luchado por la forma y el estado físico durante la mayor parte de la segunda mitad de la temporada y su Comisión de la plantilla se ha debido a las constantes y recurrentes lesiones.
ings puede haber sorprendido con 21 apariciones, pero ya ha abandonado el campo cinco veces esta temporada debido a una lesión. mientras que otras tres apariciones han sido por sustitución. aun así, sus ocho goles encabezan la tabla de goleadores del club. no se puede subestimar su importancia para el equipo, pero no se puede depender demasiado de él debido a sus constantes batallas con las lesiones.
esa fue una de las traiciones que tuvo que hacer el Liverpool para desprenderse de él. reconocieron el talento pero no pudieron lidiar con las constantes lesiones que sufría. dos años de lesiones fueron necesarios para que los reds lo vendieran a los saints por una cantidad muy subvencionada.
un problema clave que afecta a los saints también es el hecho de que otros jugadores no han conseguido iluminar el estadio cuando ings se queda fuera de un partido por lesión. el hombre que más ha prometido ha sido el ward Prowse y el walcott pero no hay nada que puedan hacer dos hombres contra un equipo con 11 jugadores en el campo.
queda por ver si los santos recuperan su forma mientras su entrenador ralph Hasenhüttl vuelve a la mesa de dibujo y diseña un plan que funcione sin la aportación de danny ings.
---
---