Never make the mistake of selling your CUB token

I haven't been a follower of many projects on the blockchain and I am on my way to a third year on this platform. The introduction and launching of leofi on the hive blockchain have helped set things in perspective for me. I remember living on the rewards gotten from the Leo platform last year till January 2021.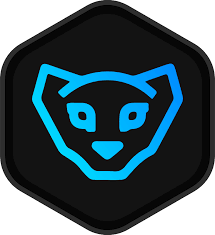 source
I remember battling with Malaria and other ailments during late last year and I was opportune to savour the situation from the fund's gotten from the leofi platform. I could remember selling my Leo token for as low as 0.3 dollars and 0.4 dollars. Of course, I saved and staked most of the tokens gotten between this period.
Although I didn't have a choice then as my survival greatly depends on the Leo token I was able to gather on daily basis. Things have become better lately and although I don't have much as a saving, I still managed to part away with some tokens to accumulate CUB.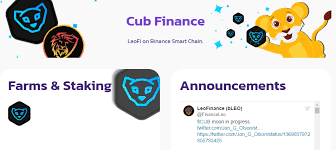 source
I got just 1.56 cub from the airdrop and I was determined to get more. I ended up getting close to 12.5 more and that totalled all my CUB to 14. I bought around 7 dollars and I staked it all on the cubfinance staking platform.
The price was literally shrinking days later and I saw it stabilise at around 4 dollars at first. A part of me wanted to sell but the other part kicked against such a move. Due to the success of Leo tokens and the plan on buying back the cub tokens with the funds generated through other farming procedures which involved busd, Polkadot and the rest.
Having analysed the situation, I knew that staking for the long run will definitely pay off so I decided to stake for a more longer time. Selling cub finance at this period is definitely going to be a mistake considering the fact that the project is capturing a lot of attention at the moment. The leofinance discord group is buzzing as a lot of people keeps talking about cub token and its farming.
The level of engagement around the coin and the potentials it possesses makes it one coin to amaze rather than selling. CUB token is a coin for the not so distant future so don't sell.
Note: if are you are in urgent need of money, kindly sell to attend to pressing matters too.
Posted Using LeoFinance Beta
---
---