How I spent the first Sunday of the year
Well, a happy new year once more. I can't be tired of saying this and I don't know why. I feel a little bit refreshed and charged to face this year although I have been carrying the same vibe towards the ending of December.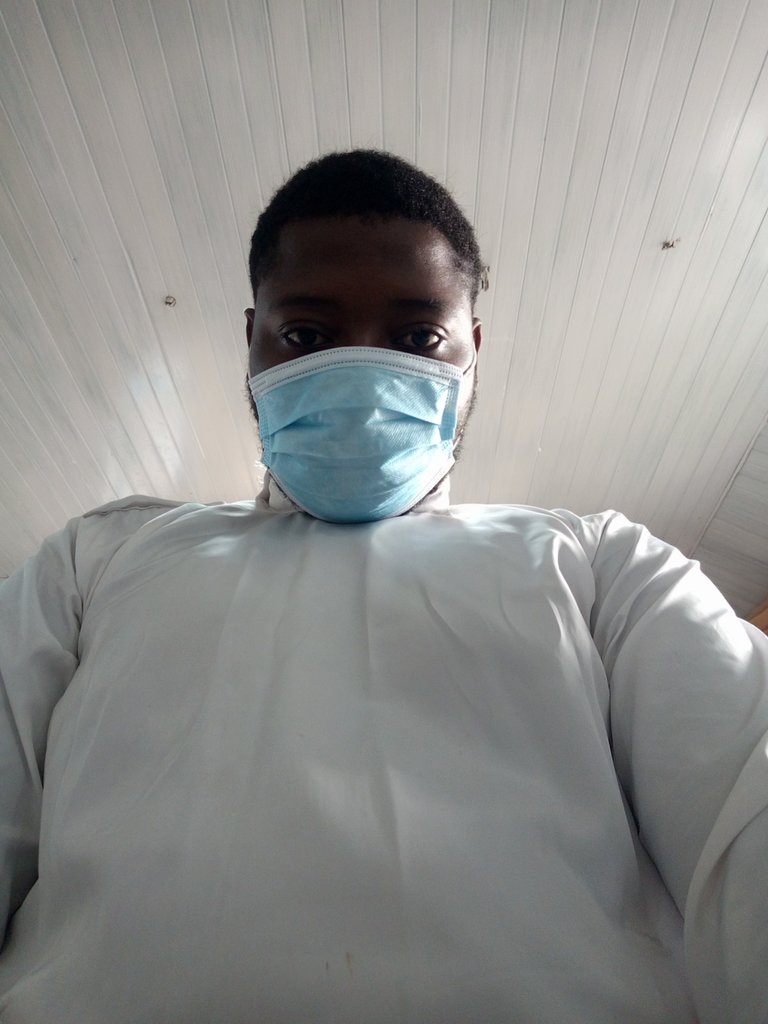 Me at the church service
So yesterday I was supposed to write six posts but I could not as things came up. Ended up writing just 4 but it's a good start to the year. I can't think of the last time I wrote four posts in one day.
Seems today I will be writing just three posts. I have already written two posts so this is the third. So let me use this medium to walk you through how I spent my first Sunday of the year.
Like every good Christian, I knew I would be going to church but before then, I had to go help my mom at her store. So by 9, I was home and I took my bath and put on my church costume, before heading to church.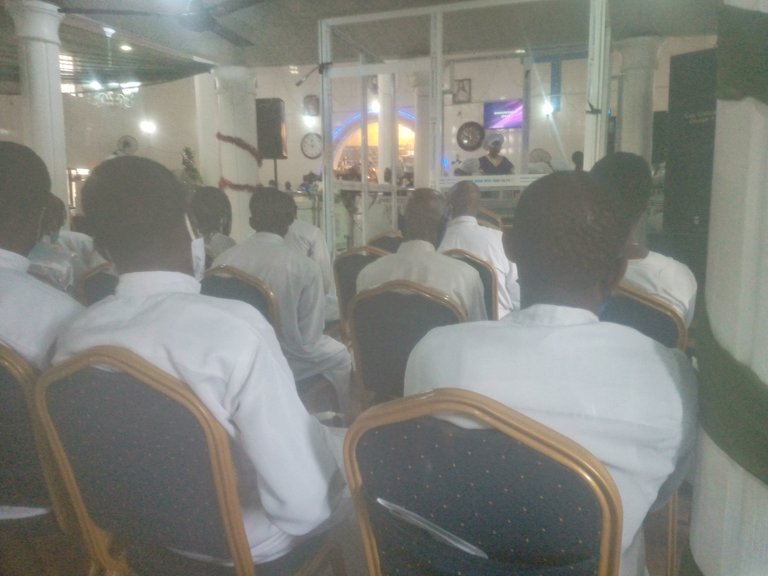 during and ongoing church service
Well, I attend a white garment church popularly known as the celestial church of God (Cele). One of our doctrines requires wearing our white garment attire during service hours. Also, we always don't have any footwear on during service and when we wear a white garment.
I made my way to church and was on time as I got there three minutes before the program starts properly by 10 am. The service was power-filled. I wished I could post all pictures taken but some are still in the professional photographer camera.
I was able to take a few with my phone but the lens of my phone is not what it use to be anymore. The services started at 10 am and ended at 3:30 pm.
After the service, I went home to relax a bit, while relaxing, I slept off. A call from a friend woke me up asking me to come over to his place to watch my team play today against Manchester City.
If I could turn back the hands of time, would have definitely reserved the hands of time and decide against not going over to watch the match. My favorite team Chelsea was battered by the man city team in the first half with a 3 nil scoreline.
The banters gotten could make one consider decamping to another team but I am not one to give up on something easily. I watched the match till the end and I got some positives from how the match ended.
Chelsea played better and got a deserved goal which made the game end at a 3-1 scoreline. The scorer of the goal for Chelsea was Hodson once more. His impact in the blues shirt is something undeniable and it's only a matter of time before he is drafted as a first-team player.
After the match, we watched some family programs (I can't remember the name now), then the Millan match, Millan got a red card in the match but still managed to control the game and won
I Went back to mum store to help her before making my way home. It was late before I got home. Ate some yam before writing this post.
So tell me in the comment box, how did you spend your first Sunday of the month.
All images were taken with tecno camon 11 camera. Both front and back
---
---