THE ONLY REAL PRISON IS FEAR, AND THE ONLY REAL FREEDOM IS FREEDOM FROM FEAR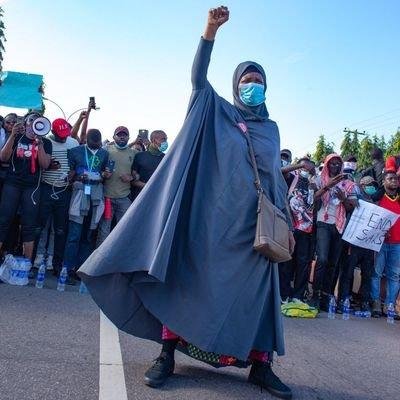 source
For years, youths in Nigeria have endured sufferings from the Nigerian government and we all have been scared to voice out. The pain and traumas are unspeakable and yet we laugh while we die in silence. The Nigeria government who were tasked with the mission of making the country liveable by providing social amenities, jobs and also security have made it a living hell for youths. Their key instruments remain the police force.
The Nigerian police force whose duty is to safeguard the life and property of citizens of the country has now changed their agenda to something else. The brutal killings of most youths in Nigeria have come from the hands of the police who were charged with the duty of protecting them. The police reasons for this act is based on the fact that youths are being modern (i.e. carrying attractive hairstyles, using expensive mobile gadgets, piercing of ears, nose or face, having tattoos and dressing well) and also rich.
The government not just only failed to distribute wealth but also uses the police force to threaten, harass and kill youths who are doing well.
Well, the youths of Nigeria are tired of this and we want our voice heard on the issue of police brutality in the country since the government are not saying anything about it.
According to Aung San Suu, 'the only real prison is fear, and the only real freedom is freedom from fear' (source) Nigeria government to call the police force to order.
The president of the country once accused the Nigerian youths of being lazy in one of his speech; well, thanks for pointing out our flaws and we want to change that now. This national crusade on the police brutality issue in Nigeria is been embarked on by every citizens of Nigeria regardless of whichever country they presently are.
Alan Watts once said, "The only way to make sense out of change is to plunge into it, move with it, and join the dance" (source) and I feel that's why the whole youths of Nigerian heritage have come up with #Endsars movement on Twitter triggered in forcing the hands of those in government to bring about an abrupt end. The movement is gaining massive exposure and almost every nation knows our plight now.
The fight is for all Nigerians as we want the country where every citizen living in the society can become somebody without knowing anybody (Aisha yesufu, 2020) and be free from the thought of dying at any moment from police brutality. This protest is only a start of what to expect as the youths are tired and want change now more than ever. The message the protest tend to correct is for them to end police brutality on Nigerian youths and citizen at large
---
---