Hackers got away with all Coins in my Crypto wallet (Lessons learned and way forward)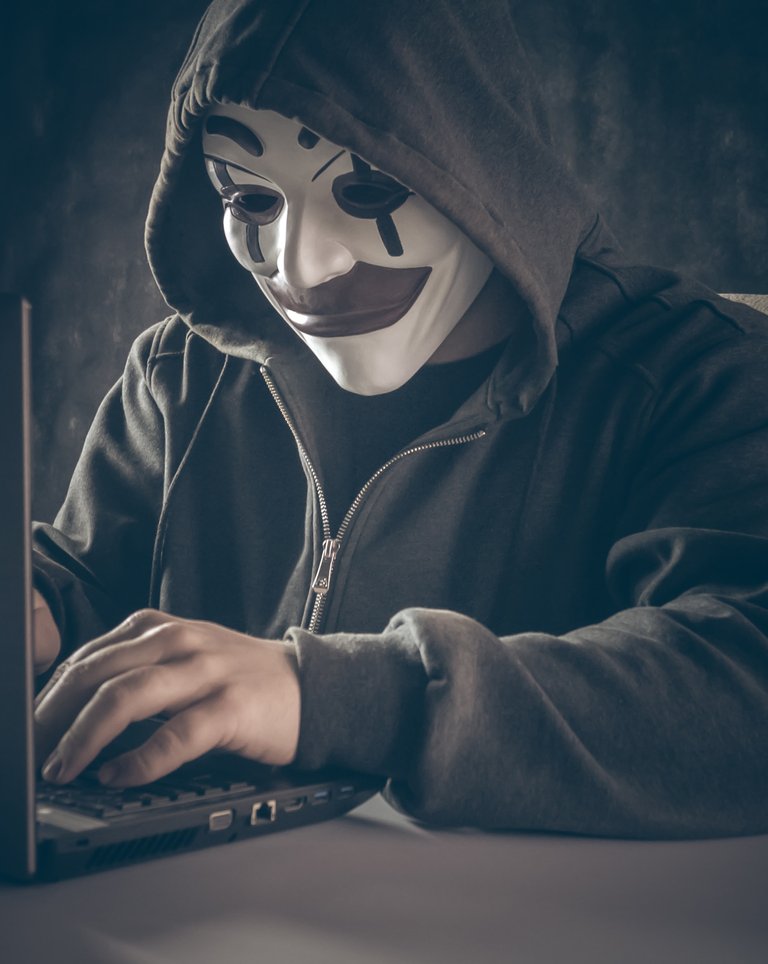 unsplash
You can never be too careful and when you think you got all secured, that's when you will be opened to the possibility of new threats beyond your reasoning. I got the shocker of my life on the 25th of November 2021 when I discovered that all my tokens with value have been moved to another wallet address. To make matters worse, I didn't authorize the transaction and I have no idea who might have stolen from me.
I have always been careful in this space as I have seen lots of people lose their hard earn coins which might have taken them months and sometimes years to accumulate. I always wondered how it occurs and the conclusion that I always settle for is that they are either careless or someone close to them stole from them. Well, now I know better as I was robbed, and I could bet that I am not careless when it comes to the security of my crypto wallet.
When stolen from, the problem is that you start doubting yourself, and sometimes it could result in one feeling like he brought all this on him/herself. The mental meltdown is real and the feeling of emptiness always follows. I felt that for the first two days but I have picked myself up and I am ready to face the world again.
What might have led to my Crypto wallet being hacked?
Well, I know for sure that my mnemonics are safe as I always write them out in two separate jotters offline. I don't keep any wallet passwords saved online. All are offline and I don't mind the amount of time it will take me to write them out.
What could have possibly led to me being hacked is from connecting my account to numerous unverified D-apps and giving them assess to view my account. By linking this account, I learned that the hackers do have a back door to gain access to one account and also execute transactions on someone else's wallet without needing permission.
What to do to avoid being hacked
Well, we learn new things every day, and avoiding being hacked is something that should be imbibed while conducting any transaction online. The first is not connecting to any website or Dapp you don't trust.
Keep mnemonics safe and don't store the phrase online in places like your mail as this is dangerous and risky. Always enable two-factor authentication when using the CEX exchanges. Also, your smartphone or laptops containing your cryptos should be passworded and kept from public view.
Account used to scam me and other information
The address to which the hacker sent my token is boldly written below
0x2BDb4EF9AF6711dFc03A6BDB859958181542459c
The image below shows the value of tokens in the wallet of the hacker
(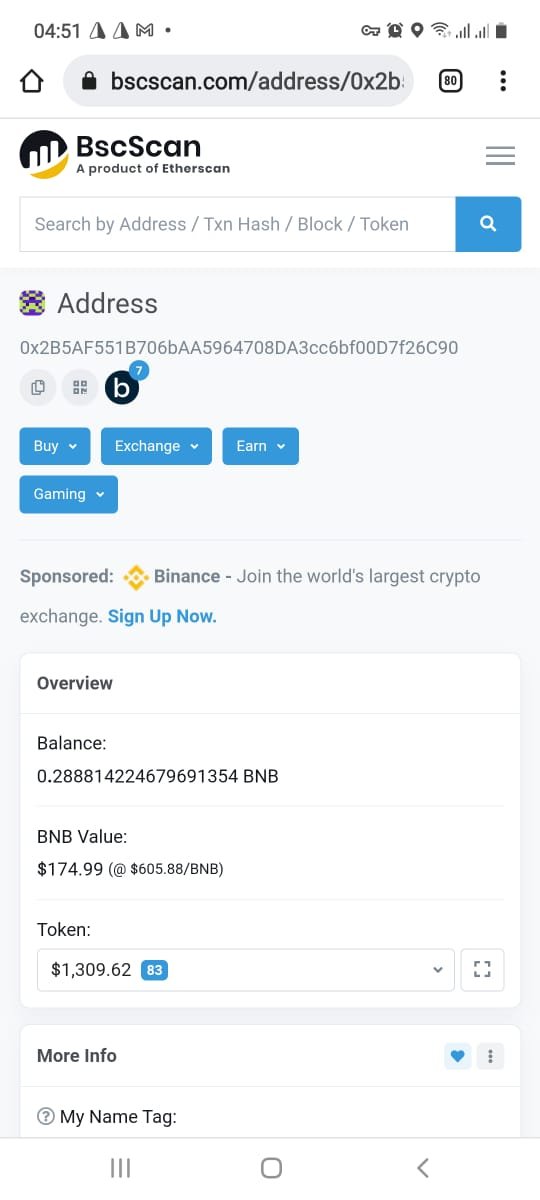 >
source is BSC scan and you can confirm yourself by clicking the link
https://bscscan.com/address/0xE14E42b3ce2e1006E7824690e76f55cB523B54Ee#tokentxns
The below address is my own wallet address which was been hacked
0xE14E42b3ce2e1006E7824690e76f55cB523B54Ee
From the looks of things, this hacker opened this address less than 30 days ago and he has succeeded in stealing a lot of people's funds and I was just one of the victims. The hacker succeeds in stealing well over six coins from me before I was able to step in and salvage the rest of my coin. But the hacker has already gotten all my coin with value. The rest are either of low value while the rest are valueless as of the time at writing.
Moral of the post
The reason for this post is to create awareness that hackers are hacking accounts to steal your hard-earned tokens. Be wise to safeguard them and treat your keys and mnemonics with care and caution.
Also, you can never be too safe so always be always security conscious.
Going Forward, I have made my peace with losing all the valuable coins I was able to gather from January till November. Also, I have relaxed on doing all kinds of airdrops and I have not done any airdrop since the attack. Also, I have abandoned the wallet address attacked despite it having over 100 coins which are worth below 12 dollars total.
Posted Using LeoFinance Beta
---
---