Evolución del deporte en Nigeria | ESP - ENG | Evolution of sports in Nigeria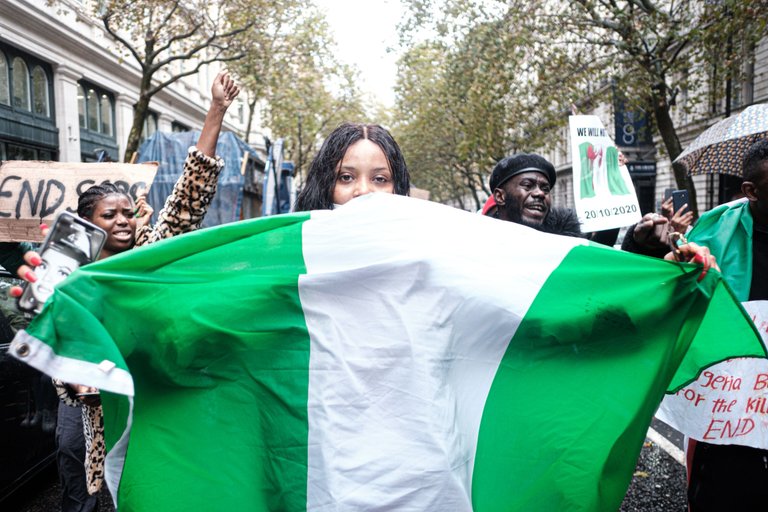 unsplash
SPANISH
---
El deporte ha sido uno de los principales ámbitos que siempre ha situado a Nigeria en el mapa debido a lo bien que han destacado los nigerianos en algunos deportes. La mayoría de los nigerianos que, de una forma u otra, han participado en el juego han hecho una fortuna con él, aunque las generaciones más antiguas podrían refutar estas afirmaciones. Sin embargo, sus afirmaciones no pueden descartarse fácilmente, ya que la industria del deporte ha evolucionado a lo largo de los años y las generaciones más jóvenes son las que más se benefician.
Hace dos décadas, los deportes en los que más invertían los nigerianos eran el fútbol, las carreras de atletismo y el boxeo, y la congestión causaba estragos. En el mundo moderno y avanzado, si se presenta este tipo de situación, es normal que se seleccione a las personas por sus méritos, pero en Nigeria, esto ofrece una oportunidad a los funcionarios encargados de ordeñar a los candidatos como si fueran dinero y, para algunos, sexo. Estos actos fueron muy comunes en la industria deportiva nigeriana en su momento y eso hizo que Nigeria perdiera valiosos talentos que están volando alto mientras representan a otras naciones.
A día de hoy, algunos de estos actos se siguen produciendo, pero ya no son tan comunes como antes, ya que ahora hay muchas actividades deportivas y otras naciones valoran a este atleta más que Nigeria. Debido al avance de la industria deportiva y también al crecimiento del sector deportivo nigeriano, los nigerianos tienen ahora la oportunidad de practicar deportes a los que antes no estaban acostumbrados. El baloncesto encabeza la lista de deportes que están cobrando mayor impulso, seguido de cerca por el kickboxing.


Aunque los nigerianos han avanzado deportivamente, algunos deportes siguen sin ser comprensibles y los nigerianos no se han aventurado a profundizar ni a explotar en absoluto ese ámbito. Deportes como el cricket siguen pareciendo mágicos y la mayoría de los nigerianos se preguntan a menudo cuál puede ser la diversión de ese juego. Juegos como el hockey son deportes de los que Nigeria nunca podrá formar parte debido al estado del clima nigeriano. Nigeria es un país que no tiene temporada de nieve y eso es un obstáculo, ya que será difícil practicar el juego a la perfección debido a la falta de infraestructuras.
Sin embargo, durante los Juegos Olímpicos recién concluidos, Nigeria participó en algunas categorías deportivas nuevas en las que no había competido antes. El rendimiento de los atletas que representaron a Nigeria fue excelente, pero fue triste descubrir que la mayoría de estos nigerianos aprendieron las habilidades de este deporte fuera de la costa del país y, para empeorar las cosas, siguen practicando fuera del país. Se puede hacer mucho para que la industria del deporte crezca desde donde está en este momento hasta un nivel más respetable, pero eso requerirá, por supuesto, disciplina y eliminar la corrupción y la codicia.
Aunque no hay muchos deportes que participen plenamente en el país, los atletas que son nigerianos de sangre y nacionalidad se han convertido en los abanderados de este deporte. Por supuesto, han llegado a representar a otras naciones y eso dice mucho del trabajo que hay que hacer para que los nigerianos quieran volcarse con Nigeria. En cualquier caso, la industria del deporte en Nigeria ha crecido desde lo que era hasta lo que es ahora, pero no se puede negar que sigue estando por debajo del nivel menos aceptable del mundo.
ENGLISH
---
Sports has been one major area that always put Nigeria on the map due to how good Nigerians have excelled in some sports. The majority of Nigerians who have in one way or the other been involved in the game have made a fortune from it although the older generations might refute these claims. Their claims however could not be easily discarded as the sports industry has evolved over the years and the younger generations are benefitting the most.
Two decades ago, the sports that Nigerians are mostly invested in are football, track racing, and boxing and the congestion caused havoc. In the modern advanced world, if this kind of situation presents itself, it is normal for people to be selected on merit but in Nigeria, this offers a chance for the officials in charge to milk candidates like money and for some, sex. These acts were very common in the Nigeria Sports industry at a time and that resulted in Nigeria losing out valuable talents who are flying high while representing other nations.
To this day, some of these acts are still exhibited but it is not as common anymore as they used to be as lots of sporting activities are now in place plus other nations value this athlete more than Nigeria does. Due to the advancement of the sporting industry and also the growth of the Nigerian sports sector, Nigerians now have the opportunity to engage in sports they were not used to before now. Basketball tops the sports gaining the most momentum and it is closely followed by Kickboxing.

While Nigerians have advanced sport-wise, some sports are still not understandable and Nigerians haven't ventured deep or even exploit that area at all. Sports like cricket still seem like magic and most Nigerians often wondered what the fun in that game could be. Games like hockey are sports that Nigeria can never be part of due to the state of Nigeria's weather. Nigeria is a country that's doesn't have a snow season and that's an obstacle as it will be hard to practice the game to perfection due to the lack of infrastructure.
Although during the just-concluded Olympics, Nigeria participated in some new sports categories that they have not competed in before. The performance of the athletes who represented Nigeria was top notch but it was sad to find out that most of these Nigerians learned the skills set of this sport from outside the shore of the country and to make matter worse, they still practice outside the country. A lot could be done to make the sports industry grow from where it is at the moment to a more respectable level but that will of course require disciple and cutting out corruption and greed.
While not many sports are been fully participated in the country, athletes who Nigerians by blood and nationality has become the flag bearer of this sports. Of course, they got through representing other nations and that speaks volumes of the work which must be put in place to make Nigerians want to turn out for Nigeria. On all accounts, the sporting industry in Nigeria has grown from what it used to be to where it is now but there is no denying that it still falls short of the least acceptable standard of the world.
---
---