[ENG] The English proving that no team is an underdog || [ESP] los ingleses demuestran que ningún equipo es inferior a los demás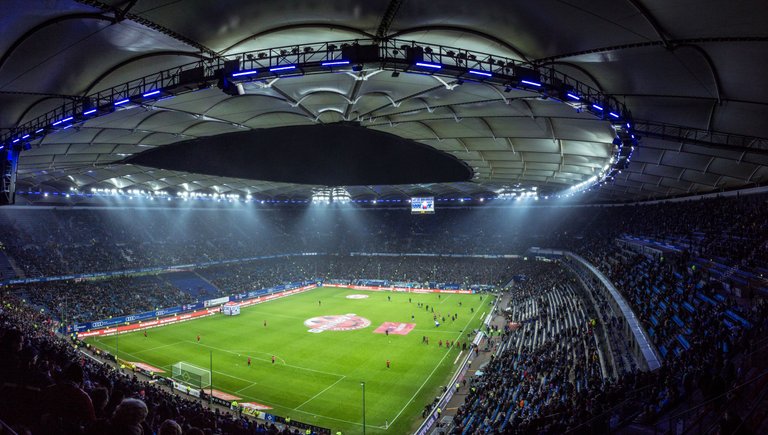 unsplash
ENGLISH
---
There is a reason it's been regarded as one of the best leagues in the world and it is not just about the competitiveness or the funds or exposure it gets but also about the numerous style of play one gets to see while watching the league. The English league is so much different from other leagues due to the ideology and numerous cultures in which is been exhibited in the league.
not to dive into all that makes the league unique and just focus on the match occurrence of yesterday; the results were unbelievable and that's shows the difficulty of the league. starting with the match which many might be talking about and that is the match between Lichester city and Manchester united.
I personally was not expecting the Red Devils to win but losing never crossed my mind too. I expected the game to end in a draw but the match results proved that any team could beat anyone on their own day. and yesterday was Fox day as they dismantled an error-prone manchester united defense. The 4-2 scoreline seemed like a fair result.
Chelsea might have won yesterday but they could consider themselves lucky as their superman goalie kept them in the game. Brentford played one of their best game yesterday and they lost but they still won the admiration of the football world as they tormented Chelsea and played like a top team. Chelsea deserved to win the match though but the game showed that no team is small in the league.
one of the most epic comebacks happened yesterday as wolves came back from behind to triumph over Aston Villa in a hard-fought five-goal thriller match. Aston villa believed that they would be winning the match as they were two goals ahead before wolves came back to shock them by scoring three goals to win the game. wolves haven't been in the best of form but they shocked Aston villa who defeated manchester united in their last match.
Brighton has been playing well since the league kicked off this season and that's the reason why they are stationed at fourth on the league table. their style of play and the commitment each player gives to their coach and team is enough to see them topping the league ranking. It came as a surprise yesterday as they were held to a goalless draw by Norwich who is currently placed 20th on the league table.
Well, not all teams are destined to fight against the odd and that's what happened as Liverpool destroyed Watford yesterday. The game ended with Liverpool winning 5-0 as the first game of Reneri ended being the match where he suffered his heaviest defeat in his managerial career. Although the team could bounce back as facing Liverpool could be the hardest of tasks they could have wished to get for a team just starting out under new management.
In other news, Manchester City continued their clean sheet run with a win against Burnley as they won 2-0. Although the blues were not at their best that was enough to see past Burnley. leads united lost to the saints and this further pushed Leeds down the league ranking. they are stationed on the 17th at the moment and it shows that there is trouble for Macro Bielsa Leeds team.
SPANISH
---
Hay una razón por la que ha sido considerada como una de las mejores ligas del mundo, y no se trata sólo de la competitividad o de los fondos o la exposición que recibe, sino también de los numerosos estilos de juego que uno puede ver mientras ve la liga. La liga inglesa es muy diferente de otras ligas debido a la ideología y a las numerosas culturas que se exhiben en la liga.
Para no entrar en todo lo que hace que la liga sea única y centrarnos en el partido de ayer, los resultados fueron increíbles y eso demuestra la dificultad de la liga. empezando por el partido del que muchos podrían estar hablando y que es el partido entre el Lichester city y el Manchester united.
Personalmente no esperaba que los Red Devils ganaran pero tampoco se me pasó por la cabeza perder. Esperaba que el partido terminara en empate, pero los resultados del partido demostraron que cualquier equipo puede ganar a cualquiera en su día. y ayer fue el día de Fox, ya que desmanteló una defensa del Manchester United propensa a los errores. El 4-2 parecía un resultado justo.
El chelsea podría haber ganado ayer, pero podría considerarse afortunado, ya que su portero superman los mantuvo en el partido. El Brentford jugó ayer uno de sus mejores partidos y perdió, pero aun así se ganó la admiración del mundo del fútbol, ya que atormentó al Chelsea y jugó como un equipo de primera. Sin embargo, el Chelsea mereció ganar el partido, pero el encuentro demostró que ningún equipo es pequeño en la liga.
Una de las remontadas más épicas se produjo ayer, cuando los lobos remontaron el marcador y se impusieron al Aston Villa en un reñido partido de cinco goles. El Aston Villa creía que iba a ganar el partido, ya que llevaba dos goles de ventaja, pero el Wolves volvió a sorprenderles marcando tres goles para ganar el partido. el Wolves no ha estado en su mejor momento de forma, pero sorprendió al Aston Villa, que derrotó al Manchester United en su último partido.
El Brighton ha jugado bien desde que comenzó la liga esta temporada y esa es la razón por la que está situado en el cuarto puesto de la tabla de clasificación. su estilo de juego y el compromiso que cada jugador da a su entrenador y a su equipo es suficiente para verlos en lo alto de la clasificación de la liga. La sorpresa fue que ayer no pudieron pasar del empate sin goles ante el Norwich, que actualmente ocupa el puesto 20 de la clasificación.
Pues bien, no todos los equipos están destinados a luchar contra los impares y eso es lo que ocurrió, ya que el Liverpool destrozó ayer al Watford. El partido terminó con la victoria del Liverpool por 5-0, ya que el primer partido de Reneri terminó siendo el partido en el que sufrió su derrota más abultada en su carrera como entrenador. Aunque el equipo podría recuperarse, ya que enfrentarse al Liverpool podría ser la tarea más difícil que podrían haber deseado para un equipo que acaba de empezar bajo su nueva dirección.
En otro orden de cosas, el Manchester City continuó su racha de imbatibilidad con un triunfo ante el Burnley, al que ganó por 2-0. Aunque los blues no estuvieron en su mejor momento eso fue suficiente para pasar por encima del Burnley. el lead united perdió ante los saints y esto empujó aún más al Leeds hacia abajo en la clasificación de la liga. están estacionados en el puesto 17 en este momento y esto muestra que hay problemas para el equipo de Leeds de Macro Bielsa.
---
---