Cristiano Ronaldo no baja el ritmo a pesar de cumplir 36 años |ESP-ENG| Cristiano Ronaldo not slowing down despite clocking 36 years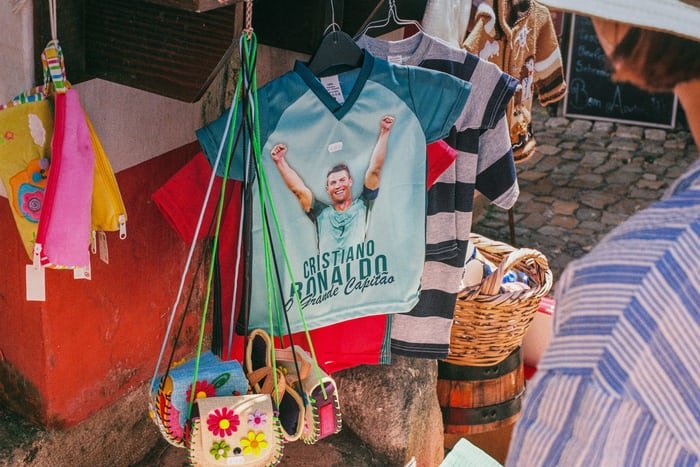 source
Ronaldo cumplió 36 años hace dos días y, sin embargo, su impacto en el equipo de la Juventus sigue creciendo. El extremo se ha esforzado por estar siempre al 100% de sus posibilidades y ha demostrado que su rendimiento parece estar aumentando a un ritmo lento (lo que significa que está produciendo de forma óptima para su edad, pero su rendimiento general, en comparación con años anteriores, está disminuyendo).
Su gol contra la Roma subrayó aún más la contundente razón por la que Ronaldo podría seguir jugando en la máxima categoría durante los próximos cuatro años hasta que cumpla los cuarenta (40). Su físico parece seguir siendo perfecto, aunque corre un poco menos que a los veinte años. Eso no cambia el hecho de que haya conseguido mantenerse alejado de cualquier lesión grave en las últimas temporadas.
Aunque se ha observado que corre menos, el juego en equipo ha supuesto un cambio significativo en su juego, ya que se esfuerza por rendir al 100%. Sus publicaciones de cumpleaños en Instagram fueron encantadoras, ya que nos recordó que lleva 20 años dedicados al fútbol y que lamenta no poder prometer otros 20 años más, pero que siempre dará el 100% mientras esté en el campo.
Los 20 goles que ha marcado esta temporada son una prueba del hambre que sigue teniendo después de haber ganado tantos trofeos en su glamurosa carrera. A pesar de su edad, sigue queriendo jugar todos los partidos y participar en todos ellos. La reciente pelea entre él y el entrenador del Juventus, Pirlo, por su expulsión a pesar de haber marcado dos goles, aún está fresca en nuestra memoria.
Puede jugar todo el tiempo que quiera si sigue cuidando su cuerpo como siempre lo ha hecho. De momento, disfruta de los 36 años y sigue siendo el mejor. 23 goles en 24 partidos no es lo que se espera de alguien de 36 años, pero sigue rindiendo por encima de las expectativas
---
---
Ronaldo clocked 36 years of age two days ago and yet his impact on the Juventus team continues to grow. The winger comes striker has always tried his best to always be at 100% match fit/ready and has proof his output seems to be increasing at a slowly declining rate (meaning that he is producing optimally for his age but his overall output, when compared to previous years, is decreasing).
His goal against Roma further underlined the cogent reason why Ronaldo could continue playing at top flight for the next four years till he ages forty (40). His physic still seems to be perfect although he runs a little bit lesser than he does in his Twenties. That does not change the fact that he managed to stay off any serious injuries in recent seasons.
While lesser running is been observed, more team play has been a significant change in his game as he strives to deliver 100%. his birthday Instagram posts were lovely has he reminded us of dedicating 20 years to football and that he is sorry that he can't promise an additional 20 years but he will always provide 100% while In the pitch.
His 20 goals scored this season is a testament to how hungry he still is after winning so many trophies in his glamorous career. Even as old as he is, he still wants to play every match and being involved in every game. The recent bust-up between him and Juventus coach Pirlo concerning him being subbed off despite scoring two goals is still fresh in our memories.
He can play as long has wants if he continues to take care of his body the way he has always done. For now, Enjoy age 36 and continue being the best. 23 goals in 24 games are not what is expected of 36 years old but continue delivering performance above expectations
---
---