A look around Robiniaswap platform
The Robinia swap has been launched and the buzz around it can not be loud enough. well, I am yet to take full advantage of this platform but I already have a target day of next week to key in into this technology. Although I am used to the navigation on pancakeswap, so it was much easier for me to fully grasp what the Robinia platform had in stock
I already had my Metamask account set up and all I did was to log into the Robinia Platform and connected my account. connecting was easy and the image which follows will explain much better.
Accessing the Robiniaswap
The first image is the landing page after accessing the Robinia Platform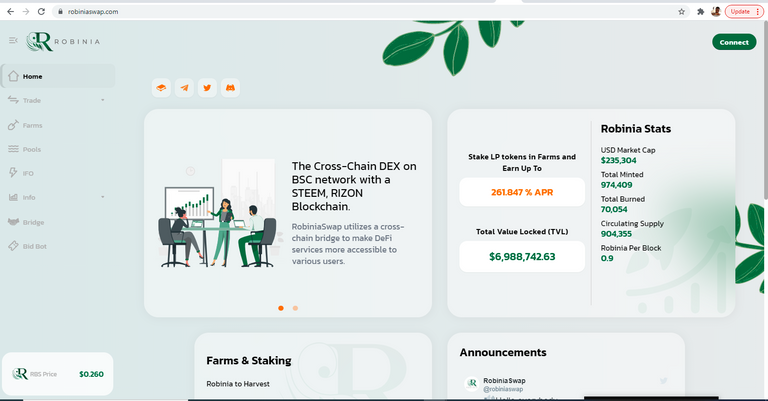 Once that has been done the next action is to connect a wallet address to the Robiniaswap platform. That will require you to click the connect button on the left top hand side of the page and the next image is the drop-down that will appear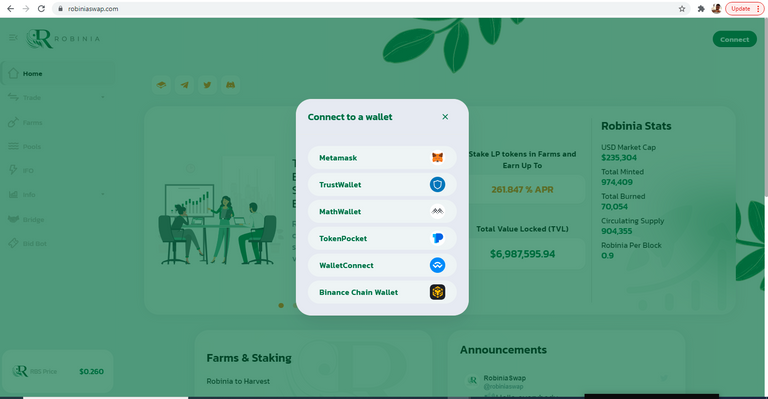 From the image above the supported wallets which you could connect to are:
MetaMask
Trust wallet
Mathwallet
Pocket token
Binance smart chain Wallet
And of course, a Wallet Connect option could be used
Executing a Transaction
Once the wallet is been connected, the users will get to have access to the controls displayed on the right-hand side of the Robiniaswap platform.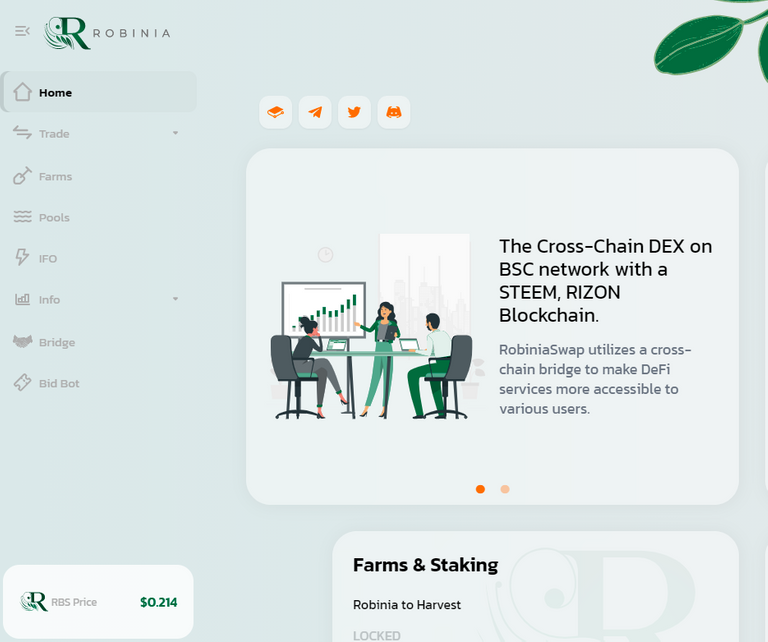 The Major application which could be utilized at the moment on the Robiniaswap platform are
The Trade and Bid bot options are not yet in use. Clicking in the Trade option takes you directly to Panckaeswap and it will automatically help add the RBX contract address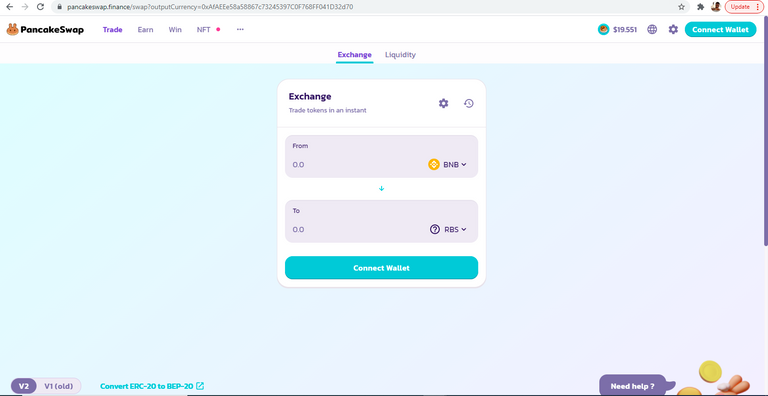 The farm options offer a lot of big and high payout just by providing liquidity in other coins. Some of the coins with which could be used for farming at the moment are outlined below:
Busd
Bnb
Usdt
BFD
Cake
Rini
BTC
Eth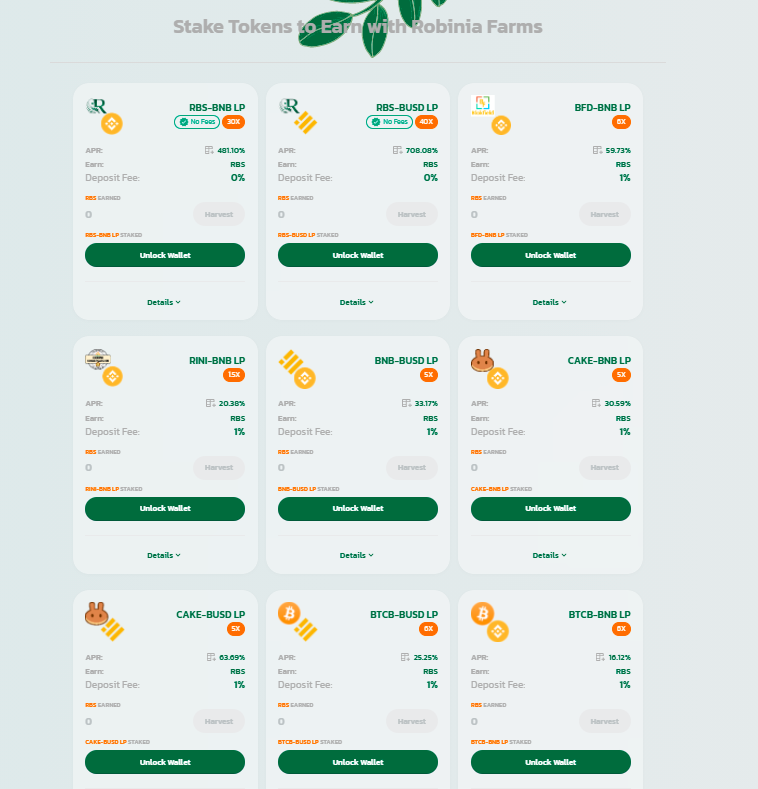 The next option is the pools where you get to stake some coin in order to get some RBX. the coins accepted at the moment for mining RBX are:
RBX itself
Busd
Bnb
Moon
Dot
Rini
Usdt
BTCB
CAKE
ETH
BSteem
Ada
BBlurt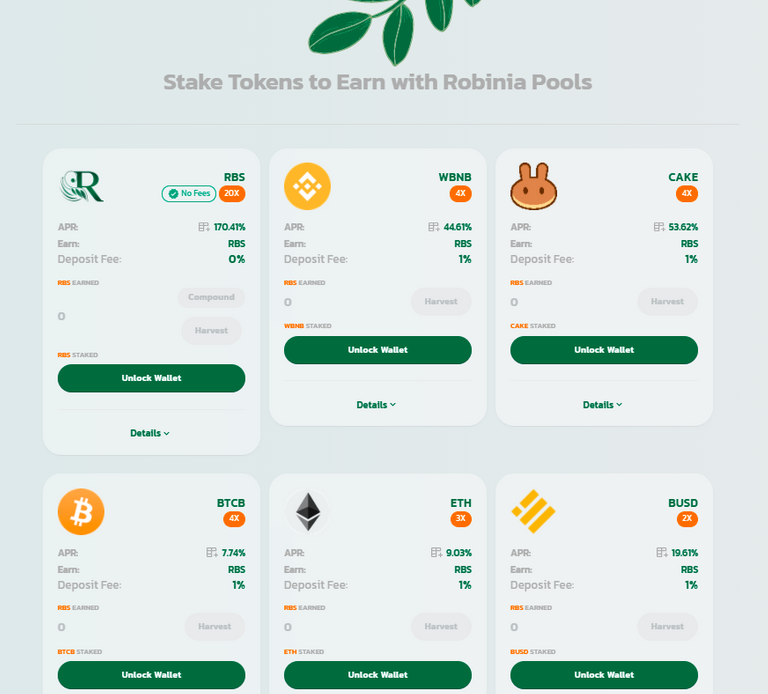 The last Operation which could be conducted at the moment is bridging coins from different blockchain to another. At the time of writing, the coins which could be Bridged are
The exchange between any of the coins could be navigated and be bridged.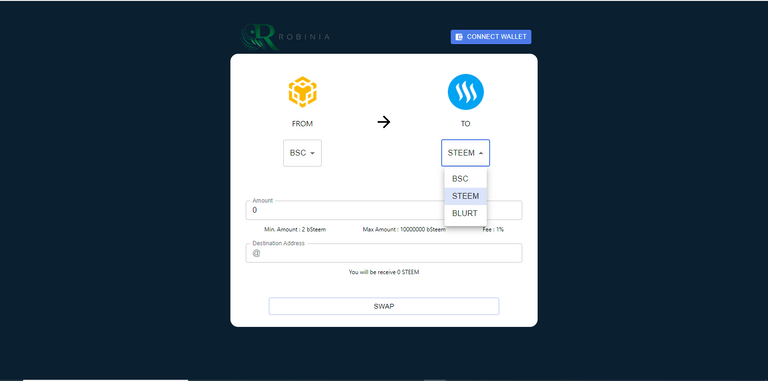 The bit bot seems to be under construction also and the page you will get for clicking on it is the image below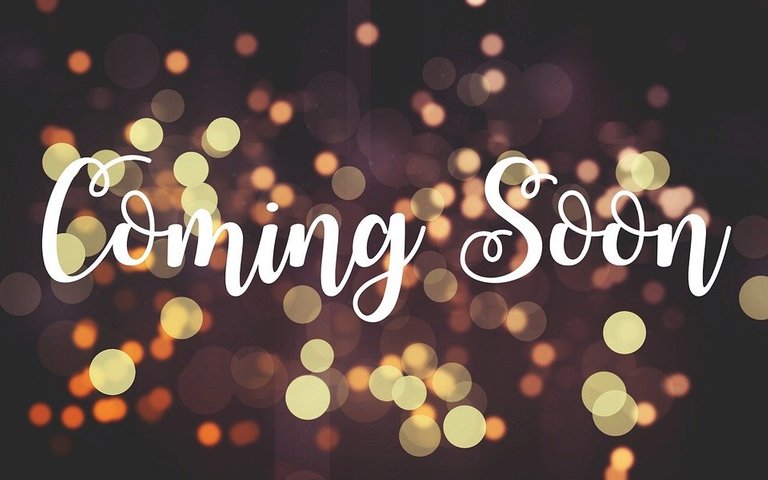 Watch out for this space for more Robiniaswap updates. don't miss out on the awesomeness of this platform and also follow me for more information and news
Posted Using LeoFinance Beta
---
---