POB Price Prediction

There are many users who worry about POB price. The bear of the POB price may reduce motivation for authors and users. Some authors use the POB hashtag only. They are not loyal authors that commit to the growth of this community. They are also not investors in POB. When they earn POB, they will sell them directly to the market.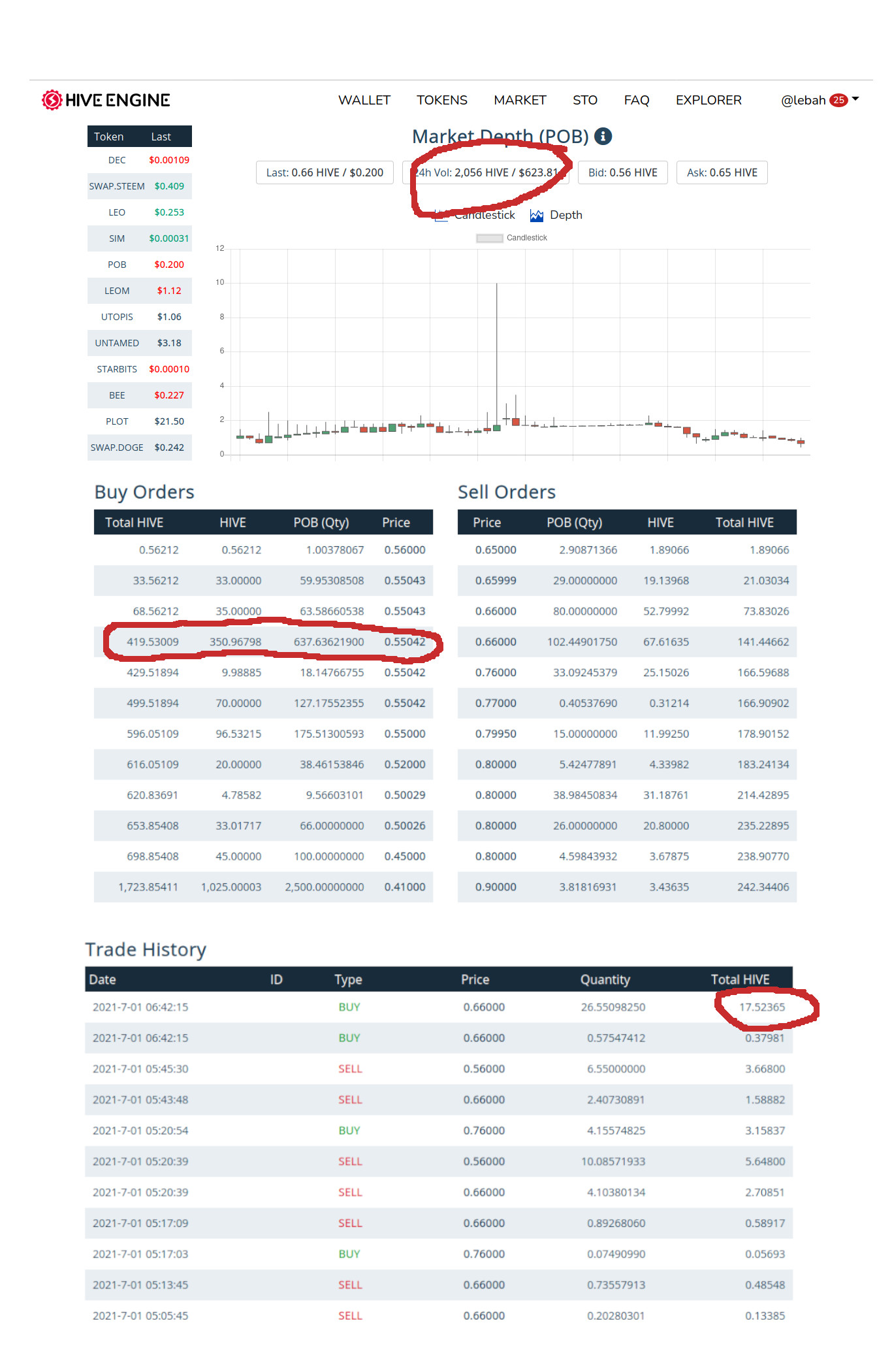 As you can see in the POB trading history. A small number of POBs are involved in the transactions.It means the trading history is in small value. There have been no large account activities in the last few days that have bought or sold POB in large quantities.
The trading volume of POB is still on the top chart. Today's total vloume was 2,065 hive. Because of the low price of the hive, the POB value is $0.200 .
Will POB continue to be dumped?
From the chart, in my opinion, the price of POB will still be lower because there are no whales that bid POB in high price.
The biggest buying order is locked at the price of 0.55042 hive. It means that the POB price will be stuck at that value. If there are no new bidders on the buy order, the POB price will be down to 0.55042 in a few days.
Based on past experience, the rise in POB prices could be short-lived.I think there will be more investors that are ready to buy POB in bulk once the price stays at the lowest level. In the coming days, the lowest level will be around 0.5 hive.
POB power up day
To stimulate prices, I believe a POB power up day contest should be held.The contest will reward POB liquid or delegation. This contest is to motivate low POB shareholders to increase their power assets.
Why LEO looks more stable?
Leo is a strong community. Leo's investors are not only on Hive, but also on other networks such as ETH and BSC.POB is too young when we compare with LEO.
---
Posted via proofofbrain.io
---
---