Kenapa Saya Memilih POB Untuk Investasi? - Why I choose POB to Invest?

POB merupakan token yang dikeluarkan oleh proofofbrain.io. Token ini terbatas jumlahnya hanya 21 juta. Seperti halnya bitcoin, pencetakan koin ini hanya dengan reward kurasi dan posting.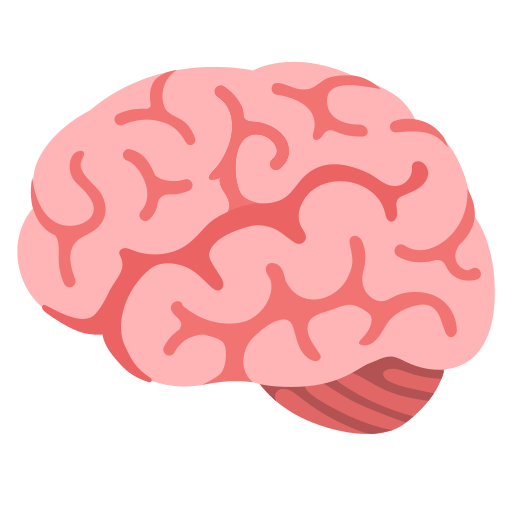 Kenapa saya memilih POB untuk investasi?
Ada beberapa alasan mengapa saya memilih POB untuk investasi
Jumlah yang terbatas atau deflasi koin.
Total jumlah POB adalah 21 juta. Setiap empat tahun akan terjadi halving. Saat ini kita pada halving pertama dimana reward yang diperoleh masih sangat besar dari kurasi.
Harga yang kompetitif
Meskipun tidak dibilang tinggi namun harga POB sangat kompetitif. 0.5 hive adalah kesempatan untuk membeli POB token di pasaran. Harga tertinggi POB pernah mencapai 2 hive.
Reward yang tinggi dari kurasi.
Jika kamu mempunyai 1300 POB maka nilai kurasi kamu adalah 1.6 POB. Berapa uang yang kamu perlukan untuk membeli 1300 POB. 0.55 x `300 = 715 hive atau kalau harga hive 0.3 maka kamu perlu $215. Modal sejumlah itu akan kembali dalam waktu 6 bulan hanya dari reward kurasi. Jika kamu aktif posting dan memberikan komentar, modal kamu akan kembali lebih cepat. Jika kamu upvote 10 postingan sehari maka kamu akan mendapakan kurang lebih 7.2 POB. 7.2 x 30 = 216 POB perbulan. 1300 : 216 = 6 bulan.
Jika dibandingkan token yang lain ROI yang diperoleh POB lebih cepat. Karena nilai reward kurasi sangat besar.
Harga POB sangat dinamis
Kalau kamu suka trading, kamu bisa dapatkan profit dari harga POB yang sangat dinamis. Perubahan harga yang cepat bisa memberikan spekulasi keuntungan yang cepat juga. Namun ingat dalam trading kamu harus lincah agat tidak rugi.

Komunitasnya sangat aktif
Komunitas yang sangat aktif adalah back up dari tingginya harga POB pada hive engine. Kamu bisa meihat puluhan mungkin ratusan postingan setiap hari dengan menyertakan footer proofofbrain.io.

Saatnya membeli POB.
Harga POB saat ini sedang rendah. Saat inilah untuk mengumpulkan POB sebanyak-banyaknya. Ketika harga POB mencapai 1 hive kamu akan mendapatkan keuntungan dua kali lipat.
Ayoo saatnya membeli dan melakukan stake POB agar kamu bisa menghasilkan uang dari proofofbrain.io. Peluang ini sangat nyata dengan 1300 power saya bisa mendapatkan penghasilan diatas 2 juta sebulan dari reward kurasi dan postingan. Bagaimana jika harga POB 1 Hive? Penghasilan saya akan naik dua kali lipat tentunya.
English
POB is a token issued by proofofbrain.io. This token is limited in number to only 21 million. As with bitcoin, these coins are minted only through curation and posting rewards.
Why did I choose POB for investment?
There are several reasons why I chose POB for investment.
Limited number or deflation of coins.
The total amount of POB is 21 million. Every four years there will be a halving. Currently, we are at the first halving where the rewards obtained are still very large from curation.
Competitive price
Even though it is not high, the POB price is very competitive. 0.5 hive is an opportunity to buy POB tokens on the market. The highest POB price ever reached 2 hives.
High rewards from curation.
If you have 1300 POB then your curation score is 1.6 POB. How much money do you need to buy 1300 POB. 0.55 x `300 = 715 hive or if the hive price is 0.3 then you need $215. That amount of capital will return within 6 months only from the curation reward. If you actively post and leave comments, your capital will return faster. If you upvote 10 posts a day then you will get approximately 7.2 POB. 7.2 x 30 = 216 POB per month. 1300 : 216 = 6 months.
When compared to other tokens, the ROI obtained by POB is faster. Because the value of the curation reward is very large.
POB prices are very dynamic.
If you like trading, you can profit from very dynamic POB prices. Rapid price changes can lead to quick profit speculation as well. But remember, in trading you have to be agile so you don't lose.
The community is very active.
A very active community is backing up the high price of POB on hive engines. You can see tens or hundreds of posts every day by including the proofofbrain.io footer.
It's time to buy POB.
POB prices are currently low. This is the time to collect as many POB as possible. When the POB price reaches 1 hive, you will get double the profit.
Come on, it's time to buy and stake POB so you can make money from proofofbrain.io. This opportunity is very real. With 1300 power, I can earn more than 2 million IDR a month from curation and posting rewards. What if the price of POB 1 Hive? My income will double, of course.
---
Posted via proofofbrain.io
---
---