The Weekly LBI Contest

Authored by: @hetty-rowan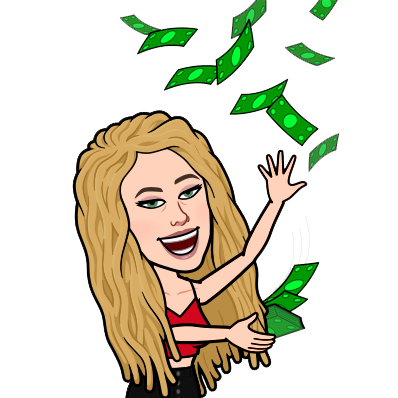 What a week for SAFEMOON
I wrote a whole promotional post last week about the SAFEMOON project, and a day later all hell breaks loose. It was called a rug pull, the coin goes into a free fall for a short while, and then shoots back up like a rocket. In short, an exciting week with SAFEMOON.
The team that did an AMA, the AMA that is then slated by many people. And their own CEO who says the AMA was worthless because of the behavior of his team members. It is not so great what happened. And how much good or bad does this mean for the future of the SAFEMOON project? Only time will tell ...
Faster on MARS?
For the time being, it seems that you will reach MARS sooner because the SAFEMARS coin is doing just that tiny bit better in terms of percentage increase than SAFEMOON.
A lot can change in a day. That much is clear, and once the trust has been broken, and the name of the project is mentioned negatively ... Let me put it this way, I hope for SAFEMOON and everyone who has invested money in it that the rocket will be launched soon and the moon comes within range.
We are blessed here!
And so it becomes clear again… You cannot trust anything or anyone in crypto, and just looking at a project is not enough. You need to know who the team is. The team can make or break a project. And how grateful we must be that we have a great team here with the Hive and Leo teams! And yes, also @Silverstackeruk is completely trustworthy with your funds. We're blessed to have those people here working and providing us value!
But now, let's see what the price of 1 SAFEMOON was last Friday.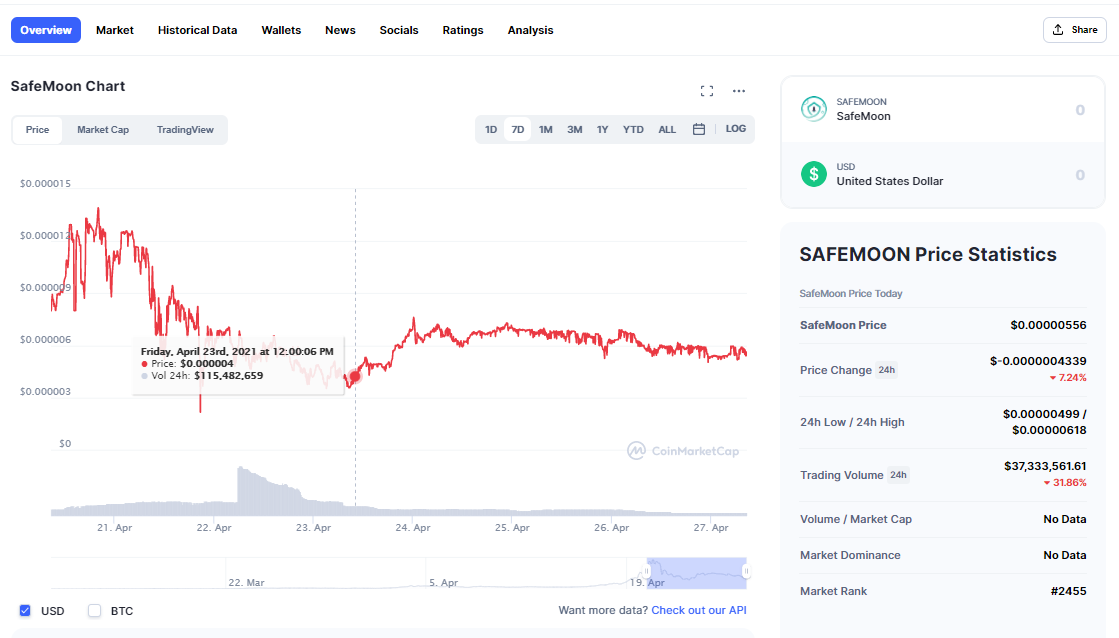 I had to be sure that I wouldn't count a zero too much or too little… but we arrive at a stunning value of 0.000004 for 1 SAFEMOON. Coinmarketcap has been my reference here as usual.
And which of you was closest to that? Did anyone give the 100% answer?
No Unfortunately not. But the one closest to it is @notak. So I hereby congratulate @notak on behalf of @lbi-token with his 5 LBI prize won.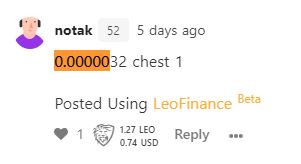 Chiliz
Then to the new contest for this coming week. I think I did describe a better coin this week, and at least one that has done quite well this cycle so far. The Chiliz (CHZ).
You already know ... but as always the same question.
What's 1 CHD worth on Friday April 30, 2021 at noon, Central European Time?
As usual the answers again for Thursday April 29, 2021, 6 pm here as a comment.
It remains for me to say nothing else if… Good luck everyone. And don't forget to let us know what prize you want to win.
Yep, like every week there is a choice of:
chest 1: 5 LBI
chest 2: 2 SPI
chest 3: 5 LEO
Until next week!


Posted Using LeoFinance Beta
---
---