The Next Boom
Authored by: @hetty-rowan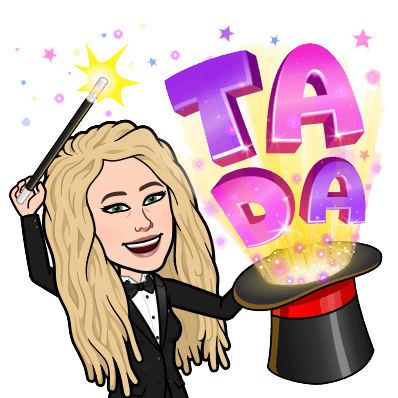 The Next BOOM!
Today we're going to take a look at a project what has to be launched yet. But with a huge potential to be a success! Boom, there you have it! A huge statement to open the post. Yet exactly this statement indicates what the team behind this project wants to achieve. Yes, they say they want to become the Microsoft of DeFi. To achieve that, you must of course have a few things in house. Because this statement shows quite a bit of ambition, to say the least. Time to take a good look at what JigStack is, and do they also have a chance to become the Microsoft of DeFi? Does the project have the necessary content, quality and knowledge to achieve this?
We have seen the crypto world grow in recent years, and we can now say that we have outgrown the 'infancy'. We have slowly entered a new phase. The path to maturity of the crypto markets is open. The market has grown to massive proportions, and we currently have a market cap of around $2 trillion, and more than 7,000 cryptos are actively traded daily. Let this sink in for a moment! It is quite an achievement, and that achievement is accounted for by only a small fraction of the world's population. Not everyone has adopted crypto and integrated it into their daily existence.
Lately, the traditional financial world is slowly entering the crypto world. Consider, for example, the investments that Tesla made, Ah who has not followed Elon Musk's tweets? Companies such as Visa and PayPal are also stepping in and adopting the blockchain for payments. And we see central banks printing trillions to try to keep their sinking fiat ship afloat. There is quite a lot going on and many shifts taking place right now.
The trend is evolving, and more and more companies are seeing the value of blockchain technology and the companies that have leveraged the technology in recent years. The shift to blockchain technology is not the only trend that is occurring, a shift is also taking place within the crypto world. Namely, the shift to decentralized alternatives instead of centralized applications.
DeFi is making its way into the crypto public and the centralized exchanges are losing market cap against DeFi. The advantage of DeFi is that people can manage their equity and earn interest. These interest rates are also so high that traditional banks could never have imagined this. We see autonomous organizations emerging that make decisions together instead of through hierarchical structures. It is exciting to see and experience, but it is even more exciting to find a project that has been closely monitoring and leveraging market developments. And this brings us to JigStack!
What is JigStack?
At this moment, more than 365,000 token contracts have already been implemented on the Ethereum Blockchain. And many more will follow, that is a probability bordering on certainty. Each project varies in purpose, usefulness and, above all, quality. As we all know, many of these tokens will not survive, there are also an awful lot of fraudulent tokens in circulation, created only to deceive you and steal your money. Due to the enormous amount of projects, AND the associated information, it is difficult to see the value through all cryptos.
The team behind JigStack has observed the market and came up with two important questions. And these two questions they asked themselves fueled the idea for JigStack.
They came to the questions:
Why are there so many dApps with varying quality?
Why are there so many tokens to dilute the value of the Ethereum pool?
The solution to all these redundant tokens is a conglomerate structured Ethereum-based DAO (Decentralized Autonomous Organization) became a new project! Called Jigstack. The stakeholders within the organization will jointly drive a series of high quality and income generating dApps on the Ethereum blockchain. By owning the STAK token, anyone can start earning dividends from the range of commercial products covered by the Jigstack umbrella.
The information above briefly explains why Jigstack hints at becoming the Microsoft of DeFi. Microsoft is known for being steady, firm, trustable and committed to quality products, but also prides itself on being diverse and active in many facets of their chosen industry. This is what Jigstack aims to be with all of their upcoming products. To begin with, Jigstack has two products ready to launch:
Lemonade and Ethlink.
Lemonade
Do you remember it? And have you ever done it yourself, setting up your own Lemonade stand to start selling your own Lemonade? If you have that experience, and want to get back to that feeling, but in cryptocurrency, then you can definitely get excited about JigStack's first project! Because that is precisely based on this idea. Setting up your own Lemonade stand to start selling your own Lemonade.
The physical Lemonade stand has been replaced in a digital version, and the self-made Lemonade is replaced by your own cryptocurrency, but those are the differences. Why such a project now?
The basis for this idea has come about because we have recently seen many investors moving from equities and commodities to digital currencies. They all hope to have such a legendary run with it as we have seen in recent years with Bitcoin. You could simply say that many investors are looking for the "new Bitcoin". And by that I mean, projects that have yet to come onto the market! The biggest profits are made PREMARKT. And Investors know this better than anyone, and therefore want to invest in PREMARKT when they have the chance.
Most investment opportunities are therefore only available to a select few, but that is changing! The current market has turned around and is moving more and more towards Launchpads. And with such a Launchpad, EVERYONE has the opportunity to invest in a project / token BEFORE it hits the market. On a Launchpad you buy a certain amount of tokens, and with that you join a certain group of investors who have invested PREMARKT.
You can already see this with the Advisory Services of Ferrum Network, where you buy for a minimum of 100,000 FRM tokens. And with that, you get a guaranteed allocation of at least $ 500 for each project. The prices of tokens are skyrocketing and any token sale of new projects is sold out in minutes.
And now you get it I guess. The Lemonade project from JigStack. 'Your' Lemonade Stand! Yup Lemonade is a DeFi token Launchpad! Lemonade allows anyone to set up a crowd sale without having to bother with difficult technicalities. The automated process is hands-on and highly customizable. Basically everything that normally has to be done behind closed doors by the project itself can be done on the Lemonade platform. And all this can be done with the same ease as setting up your own lemonade stand.
The second project of JigStack is unknown when it will be launched, but it is another mouth-watering project called ETHlink. The techniques behind ETHlink are a bit more complex, but the idea is quite simple and aims to remove the middleman, increasing the potential of any project that launches on Lemonade.
ETHlink is a DeFi gateway that automates your entire marketing and sales strategy by compiling exposure and earnings. The core idea is an affiliate link that is not connected to you as a person, but just an Ethereum wallet to guarantee anonymity, but the system creates a Viral Loop at the same time.
This is best explained with an example.
A new project is launching their project on Lemonade. As part of their marketing efforts, they partnered with a number of major influencers to promote their project. Each influencer will receive a unique affiliate link that they can use to promote the token sale. Anyone who clicks on this affiliate link and participates in the token sale ensures that a commission is automatically paid to the influencer via ETHlink.
In the meantime, the person who clicked the link will receive their own unique affiliate link that they can start promoting to earn rewards. Whenever this person receives a commission, the influencer will also receive a small reward. This viral loop will encourage everyone to promote their own link and thus create a situation where everyone wins.
The great thing about the affiliate link being linked to an Ethereum wallet is the ability to add rewards other than tokens. You could offer a discount on the trading fee, exclusive access to a staking contract, an NFT or whatever comes to mind, the options are limitless.
The current state of the project is that SOON, a double launch is being done. Namely Lemonade will be launched, and immediately with the launch of Lemonade, the sale of its own STAK token will start on Lemonade. Which means that Lemonade is ready to use! And those who buy their own STAK token can immediately start earning from the airdrops and dividends that are paid out to STAK HOLDERS.
ETHlink
The status of ETHLink is not entirely clear yet, and if you want to keep an eye on that, I would like to refer you to the TWITTER ACCOUNT OF JIGSTACK. And of course information can also be found on their WEBSITE.
The STAK token
The great thing about Jigstack is the fact that the entire conglomerate is autonomous and completely decentralized. The entire operation consists of stakeholders, in this case $ STAK holders. There are two unique selling points that add value to the $ STAK token;
Authority over the entire network


Distribution of income from the network
The first topic boils down to the fact that everyone who owns STAK tokens will be able to decide together which course the project will take. Proposals for new dApps will be voted on by stakeholders and more decentralization proposals to come. The ultimate goal is to become a fully transparent and open-source project that allows anyone to contribute, but lets the community decide which direction to take.
The second topic is what is likely to attract the most investors. Every dApp running under the Jigstack umbrella will earn a certain amount of income. 0.8% of that total turnover will be distributed to STAK token holders as a reward for holding the token. To visualize how that works, we have added an image below;
As you can see in the image, not only will the token holders receive rewards for all income passing through the network, but 0.2% of this income will be used to buy and destroy STAK tokens. You could think of this as a double-edged sword that adds value in multiple ways causing the token price to rise over time. In addition, STAK token holders receive 1% of the coins that are distributed on the Lemonade platform during a sale.
The dividend of 0.8%, token burn of 0.2% and the 1% airdrop of the distributed tokens in each sale makes it interesting to have the STAK token.
Tokenomics
The IDO for Jigstack is SOON. So I didn't want to keep this information away from you.
The IDO will take place on their own platform, Lemonade, which will be the first of many to follow. A remarkable fact is that the project is listed with an initial market cap of just under $ 300,000. The main reason for this is the fact that all private and seed tokens are blocked for a period of 10 days and only the tokens for public sale are in circulation. After these 10 days, the daily vesting of the seed and private tokens begins, which is a good model as these tokens do not enter the market in large unlocks and can cause volatility.
Below some details about the tokenomics.
● Ticker: $ STAK
● Token standard: ERC-20
● Network: Ethereum blockchain
● Tootal supply: 3 Billion
● Initial circulating supply: 60 million
● Initial Market Cap: $ 300,000
● Token Type: Governance & Dividend
● Seed round price: $ 0.002
● Price in private round 1: $ 0.003
● Private round 2 price: $ 0.004
● Price in public sale: $ 0.005
Who is behind the project?
Of course you also want to know who this brilliant team behind JigStack is. Because let's be honest, a good idea alone does not necessarily mean success. To be successful, you need a team that is 100% committed, has the necessary knowledge and experience in-house ... and is willing to go to great lengths to make the project a success. Does JigStack have that in house? Who are on the team, who are the current partners and who have already invested in JigStack?
Team
In the crypto world it is not uncommon to start without a profile on LinkedIn, for example. A Twitter account and a website mean that you will quickly be found among the crypto public. The first thing that boosts confidence in Jigstack is the fact that they do have a LinkedIn page. This enhances the feeling of confidence. If I then look further at who is on the team, and look up the necessary information about that (Google is my best friend), I come across the following.
The team working on this project brings a wealth of experience. The different work experiences of the team members show that they have a great drive to make what they are working on a success. There is experience in every field and that gives me a feeling that this project MUST be one of the better ones.
To see all team members please check out their website and see it for yourself!
Partnerships
One way to get a foot in the door in a rapidly changing market is to collaborate with other, more established parties. Jigstack has understood that very well, and therefore formed three solid partnerships to kickstart their success.


Hedera Hashgraph
Bonded Finance
Polygon, former known as Matic
Investors
A total investment of $ 2.7 million has already been obtained through the entry of a number of different investors. You can see some of them below. These investors are also obliged to participate in the promotion of the launch. And if you look at the list below of who belong to those investors… then you probably understand why I expect the necessary fireworks around the launch of JigStack.
Block Films
Moonwhale Ventures
Exnetwork
DHC capital
Blocksync Ventures
Gains
CSP DAO
X21 Digital
My Conclusion:
I would love to drink some Lemonade at the stand of JigStack itself, yes… you read that right. I would like to invest in STAK tokens myself, but unfortunately for me I most likely will miss this cup of Lemonade!

Posted Using LeoFinance Beta
---
---