Place your vote at @lbi-gov

Authored by @silverstackeruk
Happy new year everyone, i hope everyone has enjoyed the holidays but that was yesterday and it's time to start the new year with a bang. Maybe less of a bang and more of a let's keep this ball rolling.
A couple of weeks back while talking about LBI dividends in another post, the idea was put out there that dividends should be held back to give the project a long time to build up a foundation of powered up LEO. The above link is to a vote on weather LBI should held back on paying out weekly dividends for 3 months. It is a simple YES or No vote.
The above link is to @lbi-gov's first post and vote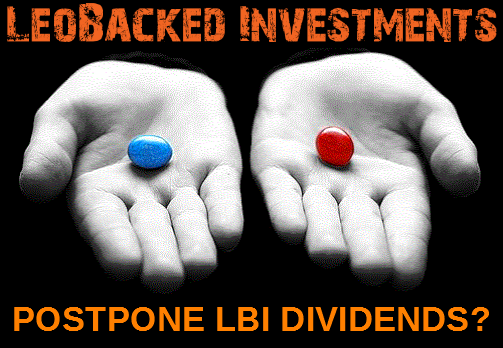 Please follow the @lbi-gov account if you hold LBI tokens. It would be in your best interests and gives you the best chance to stay informed
Re-post @lbi-gov's post to give max exposure to the account and collect up as many followers as we can so when real governance begins, the account is not starting from 25 rep and has some followers
Im not one for dragging out posts, i could write another 1000 words but they are not required and I'd rather you were reading this post instead of this one.
Follow the link - https://leofinance.io/@lbi-gov/all-lbi-token-holders-please-vote
Posted Using LeoFinance Beta
---
---