Passive Income.
Authored by: @hetty-rowan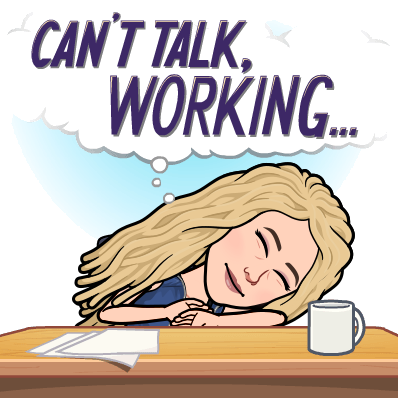 The best earnings are the ones you worked hard for!
My father always told me this
That was a favorite quote my father liked to cast on my sister and me when he'd done an extra job in the evenings next to his job. His day job was a carpenter. He was the tutor of the company where he was employed for more than 25 years. He has worked on the restorations of almost every major church in the Netherlands and never complained about his job. He was a happy man when he could do his job. But because a carpenter job is not the highest paying job, and he had to support a family, he was also only too happy that many people knew his passion for his work and the good quality he delivered. As a result, he was never short of more chores, and he also worked many hours more than the normal hours for the boss. In the evenings and on Saturdays he was always doing odd jobs. Sunday was all his time for wife and children, and visits were made to the mutual parents. And it was time to go on trips as a family. That's how I remember Sundays as a child.
First photo sold
When I got my first money from someone who wanted to buy a photo that I had taken, my father said to me, "This money Hetty, you always remember that. You have worked hard for this and these are the best earnings. Because you did it with love. Make sure you can always earn money by doing what you do with heart and soul, and what you want to work hard for."
Thinking about this a lot lately
Over the years, that quote has always stuck. And this has certainly been on my mind a lot lately. Because, I want to work hard, but I certainly want to be rewarded for it in a reasonable way. And that, that happens less and less. Because what my passion lies in is increasingly being done for nothing by others. Whether one can then speak of the same quality is another matter. But that doesn't matter to many. So now that the battle to earn has only gotten tougher in recent years, I had to look for other ways. And then you also come to a piece of Passive Income.
Cryptocurrency opened up possibilities
Since I ended up in the cryptocurrency, possibilities have suddenly revealed themselves. Where I get absolutely nothing for the euros that I can barely earn if I leave them in the bank. Is that a different story with the cryptocurrency.
Negative interest on banks
Where a bank nowadays even dares to use negative interest rates for wealthy people, you just get money in the cryptocurrency. And on stablecoins, it can go up to 12% APY.
Positive interest on cryptocurrencies
A very interesting way to save I would think. And so that's exactly what I'm doing. Carefully building up a nice savings that will yield enough in time to be able to say, now I have a nice monthly income from interest. And yes, of course it remains to be seen whether these percentages will remain so high. But as long as they're that high, it's just silly not to take advantage of them. In some cases it is even possible to simply deposit my euros there. And that makes it all the more interesting, on the regular bank, on my savings account it is certainly not worth more. Only less because of inflation. With Nexo, for example, I just get a high interest rate on my euro and it becomes worth more instead of less.
Trade for profits
I try to make profits with my crypto trading portfolio, and I then store a part of those profits back in euros to Nexo. 2x wins I would say.
Staking
But there are of course more ways to build a passive income in crypto. One way is to stake your coins! That is certainly a very interesting option. Although you have to do some more research into the coin that you are going to Stake. Staking is only interesting if you really want to hold this coin for a longer period of time. And if you want to hold it for the long term, it doesn't matter that it is volatile… you earn your extra crypto while holding your crypto. And if it's good, and you have chosen the right coin, it will also increase in price so that your investment grows without you doing anything for it.
Yield Farming
Another option is of course yield farming. This method involves more risk, but often also higher profits. Always pay attention to WHICH yield farm you choose. If it seems too good to be true, it usually is. And besides the risk that a rugpull can happen, you always have the risk of impermanent loss. You have to take this into account when you are going to use yield farming. You will have find out for yourself, before you go all-in, whether you want to take this risk.
Times change!
And then we're back to my father's favorite saying. Because is making money with hard work really the best? Or has that image changed over the years? Back when my father was young, the mentality was different! My father was born in the war years, he grew up in the time just after the war og. People had nothing, the economy had to be completely rebuilt. There was no time to travel, people didn't even think about it. It was work, work, work and more work. So that's what he was spoon-fed as well. My grandfather was a farmer and worked around the clock. All 5 children had to help after school. And that was very normal. They didn't have a lot of money, but nobody had that. They didn't get pocket money until they worked for it. The days were filled with school and then work in the stable, in the fields and in the house.
They didn´t have the opportunities, nor the same mentality back then
When you grow up that way, it makes sense that you think that way. Now, now we live in a different time… we want to travel, see the world, we don't want to spend our whole lives working for a boss and staying in one place. The economy at the moment is also in a completely different phase. And I'm certainly not saying that the economy is stronger now. When my father finished school, it was not difficult to get a job. He didn't have to write 500 application letters and then get 400 no answers, 99 rejections and 1 invitation for an interview, in which at least 5 other candidates were then invited for the same position. No, in those days you just walked into a company in the afternoon. You introduced yourself and said you were looking for work. A few questions were asked and if your answers were satisfactory you were told how much you would earn. If you agreed with that, you could often start the next working day. A whole different time. And therefore completely different habits, and also completely different possibilities. Usually your salary was still paid in a so-called 'pay packet'. The proverbial old sock under the mattress was the way of saving for many.
Everything changed
That's all gone now. The financial system has changed, and is once again on the cusp of change. Inflation in traditional financial systems is reaching new highs. We see national currencies being devalued as if it were nothing, and meanwhile here in crypto a new financial revolution is underway that the traditional financial world fears because they have no control over it.
I no longer agree with my father about the best way to earn money… On the contrary. I think;
Make my money work for me, instead of me for my money.
Which then only becomes worth less, because of inflation.
How do you think about this?

Posted Using LeoFinance Beta
---
---