Not feeling very well ... but it is Sunday
Authored by: @hetty-rowan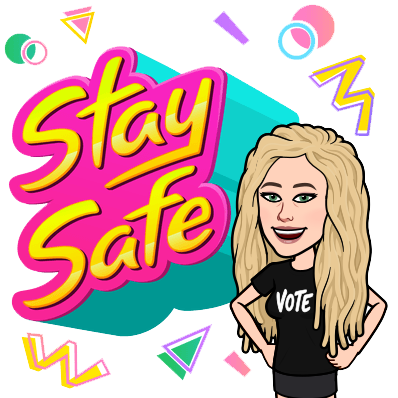 Bitcoin failed to recover
Sunday is here again, a week in which quite a bit has happened in terms of crypto. And a week in which Bitcoin unfortunately failed to recover from the crash, with a breakout to the top. As a result, the other cryptos in our portfolios still remain at the much lower prices.
But what is the reason for this downtrend, and is the bull run over now? Have the bears won and can we now wait another 3 years for a new bull run. Or are we talking about a short term bear market and long time bull market.
Bears or still Bulls?
I saw this on Twitter. More and more major traders are expressing their near-term expectations for a bear market where Bitcoin would plummet back to the 20K level. While this would have been the shortest bull market ever, there are also indicators that could indicate that this is indeed the case. But what does that indicate for Bitcoin's expectation?
And what does it indicate for the expectations of the altcoins?
Then we have arrived at a point that has kept me busy for the last week. Because the altcoins go down nicely with Bitcoin. If you look at the charts, we actually see the same pattern emerging on all charts as what Bitcoin itself prints in the candles. Pretty much every altcoin I've looked at over the past week prints the exact same pattern, with this difference...if Bitcoin falls 5%, the altcoins fall twice as much. The same applies to increases. Where Bitcoin shows a cautious 3% increase, the altcoins immediately show a 10% increase. These markets are the markets where you can learn to become a trader. But these markets are also the markets where you can lose a lot. Right now I don't have a ton of crypto that I'm holding, I've gone 50% cash because frankly I'm holding my breath for another drop. If Bitcoin's 35K support level breaks and we go to 30K, there's another support line there… but if that breaks too, then 20K is the next level. And should we go into the 20K… we will have reached the peak of 2017 again.
I'm confident we'll get back to all-time highs
And despite the fact that these are not nice messages to bring on a Sunday. I have to admit… I don't worry as much as I used to when the price went down. It's not fun! No, definitely not… But I'm confident we'll get back to those all-time highs.
There was no support for Bitcoin built
Bitcoin had also moved up way too fast, never testing these high levels to a support level. There was no support for Bitcoin built at these levels yet. There is a very good chance that this will now happen. And then the next leg up may also be a lot closer than many would suspect. Don't get me wrong here, I'm not saying it's going to happen. And don't say when. But for some reason, I still have a strong feeling that we won't go back to 20K. Please let my feeling be right for once. LOL.
I haven't even really kept up with it today
For now we are around 35K and I hope it will go up now… But whether that will happen is still very uncertain. The technical indicators indicate a decrease rather than an increase. But, regardless of whether there's a deep crash going on, or a massive rise, I haven't even really kept up with it today. The sun has finally broken through here! After weeks of gray skies, cold and rain, it is now enjoying a sun and temperatures above 20 degrees. The pool in the garden is warming up and the dogs come tapping my arm one by one with a wet snout. It is now a time to enjoy, and to sit with my nose on the crypto rates a little less.
Play it safe right now!
Yes… if Bitcoin goes down my portfolio loses in dollar value. Of course! But that is why I have chosen for now to only hold crypto that certainly has the potential to get out of a possible bear market. And to play it even safer, I have only 50% in crypto right now! I choose for a crypto that will certainly make new all-time highs. Although that is not the case at the moment… In the future I have every confidence that it will happen again.
No educational blog
So for today no blog that is very educational for you. I also need a break, and after I was not 100% fit the past few days, the inspiration is not at a very high level either. So that's why a blog that is really only meant to indicate that we might not be at the values ​​NOW that we would like to see. But I have every confidence that we will go far beyond that before the year is over. For tomorrow, I will try to get my weekly coin description online again… I hope the sun has done me good today so that I feel better again tomorrow. For now, I wish you all a nice Sunday!
Stay strong and HODL strong!

Posted Using LeoFinance Beta
---
---