Golden Oldie?
Authored by: @hetty-rowan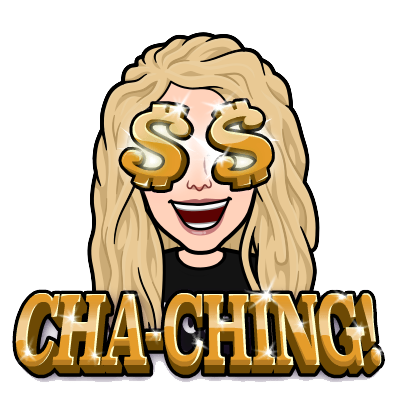 How many of all cryptos do you know?
Sometimes it is difficult to decide which coin or which token I will take a closer look at for that day. There are so many! And it is starting to become a bit of a sport to pick out a completely unknown to me. Not that there are none, on the contrary… I actually think I don't know 90% of all crypto! But to choose an interesting coin / token, with a vision of a good team behind it, a coin / token that has the potential for a significant increase. In short, it is starting to be a challenge to choose a crypto that can lead to nice profits, and preferably in the short term. So one that's on the brink of a race to the moon! Do you see the problem here? Right, I with my limited knowledge… I mainly rely on intuition, and even that I don't always dare to trust blindly. By the way, I should have done that today. However, "I should have done" is very different from "I did". Well, time to tell which token I chose to watch today.
Twitter again
Again I searched for inspiration via Twitter. Often I believe it all what I come across on Twitter, of course it is not a bible where only truth can be found. Lol ... But it is ideal for inspiration, especially since you get quite a lot of different cryptos thrown around your ears in crypto twitter. And I'm curious enough to want to check them out to see what it is. Especially when I see a lot of people talking about it, OR when I see a well-known Twitter influencer talking about it.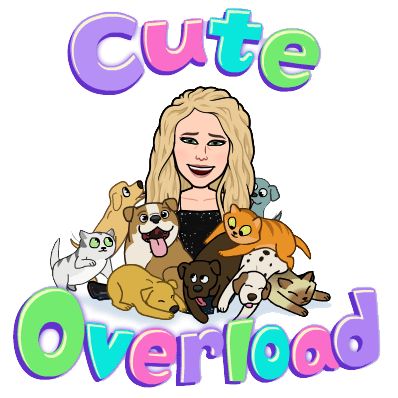 No concentration
But because my concentration flew in all directions today, except for the good side. My dogs were playing tricks on me. So I just took the first coin that came to my mind, to dive a little deeper. And that has become… An old acquaintance of almost everyone here I think.
The Litecoin!
Charlie Lee
Just because Litecoin is an older cryptocurrency does not mean that this coin cannot be interesting. For example, it is officially the very first fork of Bitcoin! Litecoin was born on October 13, 2011. And not by the least person. I think everyone in the crypto world, but also in the internet world has heard his name at some point. Charlie Lee also worked at Google and Coinbase before founding Litecoin. And as is so often the case, when a big name gets attached to something, it also gets negative publicity. In this case, Charlie Lee was charged with manipulating the Litecoin price. Whereupon he sold all his Litecoins so that no one could accuse him of manipulating Litecoin's price anymore.
Some differences with Bitcoin
So that's some background. Then one of the main differences between Bitcoin and Litecoin. That is the speed of the transactions. Due to a change in the original Bitcoin code, Litecoin's transactions are on average 4x faster with the same tax. Okay, I admit it, even 4x faster might be a bit outdated nowadays because there are newer blockchains that easily surpass this. But compared to Bitcoin's original transaction speed, Litecoin has made a nice improvement in this. Where the Bitcoin blocks take 10 minutes, the speed per block with Litecoin is 2.5 minutes.
Much cheaper
Another important point is that Litecoin's transaction costs are much lower than Bitcoin's transaction costs. For these two reasons alone, many people prefer to use the Litecoin to move their value from one network to another.
Another mining technology
Litecoin also differs from Bitcoin in mining technology. Bitcoin is mined with the SHA-256 algorithm, and Litecoin is mined with Scrypt. The biggest difference is that it doesn't make much difference to Litecoin whether you have a large mining company ... and that is the case with Bitcoin as we all know.
The last Litecoin to be mined in 2142
In total, 84 million Litecoins will ever exist, and the last Litecoin is expected to be mined in 2142. Can you imagine? Another 21 years before the last Litecoin will be mined. Expected then… and then? Will the price of Litecoin boom?
This makes me wonder some things
Facts like this always make me think, and automatically questions arise like "Will Litecoin still exist in 21 years?" The cryptocurrency seems so new, and yet this Litecoin has been around since 2011! Of course in terms of currencies, an 11-year existence is still new. But you could say that the technology has already proven itself here. So rather the question… what will a Litecoin be worth in 2142?
Far away from the ATH
At the time of writing, Litecoin's price stands at $ 141.88. This is up 2.12% in the last 24 hours. But at the same time, I know that Litecoin is nowhere near the ATH. The future will tell.
Atomic Swaps
Litecoin also uses another great technology. The Atomic Swaps. This offers interoperability to the blockchain can be exchanged between different cryptocurrencies WITHOUT actually having to go through an exchange. This is of course a very welcome addition to the Litecoin blockchain that makes it much easier to exchange your cryptos.
safety.
Litecoin offers a number of ways in which it helps to ensure the safety of its coin holders. For example, it protects against so-called Flood Attacks, where spammers with a large number of small transactions try to crash the network. Litecoin achieves this by making it financially impractical to carry out such an attack. Litecoin charges an individual fee for each trade, however small, making such attacks potentially costly efforts.
SegWit Technology
The use of SegWit technology also helps to prevent attacks on users' transactions. Segwit works by extracting the digital signature data from the captured transaction, preventing hackers from accessing it.
Litecoin has NEVER been attacked or hacked
These precautions seem to be enough. In the 11 years that Litecoin has existed, the Litecoin network has never been attacked and has not been hacked via an exchange. You could therefore conclude that the security of the Litecoin network appears to be sufficient.
Because Litecoin is already an older acquaintance, I was doubting whether I still wanted to discuss the team. But okay, no review is complete without really thinking about the team. So, don't be silly and dive in.
Litecoin foundation
They are a development team working on Litecoin. Their stated goal is to "advance Litecoin for the good of society by developing and promoting the most modern blockchain technologies". They partner with a number of companies to further integrate the use of Litecoin into society. Such as partnering with BitcoinRewards to help people earn Litecoin when shopping online, or with Meconcash to facilitate fiat withdrawals via Litecoin ATMs in South Korea.
Litecoin Core Development Team
These are the main developers for Litecoin itself and they work together with the Litecoin Foundation, which also provides financial support to its core development team.
Atari
Atari
On May 19, 2020, Atari entered into a partnership with Litecoin. Through this partnership, Litecoin will be implemented as a payment method to purchase Atari games and consoles, with more to come hopefully in the future. Litecoin is eager to settle into the gaming industry and Atari was an obvious nostalgic choice for the developers. From Atari's point of view, the Litecoin partnership opens up a modern revenue stream used to purchase new consoles or Atari tokens.
Which financial institutions have interests in Litecoin?
The Litecoin foundation bought a 10% share in WEG Bank AG in 2018. As part of the deal, the WEG bank agreed to use Litecoin for transactions. The deal allowed WEG customers to acquire cryptocurrencies through an established bank and also use these new currencies to pay for products.
The WEG bank was of course only too happy to take advantage of the fast transaction times that Litecoin offers. Litecoin was also delighted to be able to leverage the legitimacy that comes with partnering with an established bank like WEG. A partnership like this was therefore seen as a big step in helping to bridge the gap between crypto and traditional money systems.
Is Litecoin still worth it?
Although Litecoin has never been able to match the popularity of Bitcoin in my opinion, this does not mean that Litecoin could not be a good investment. Litecoin is a bit more innovative than Bitcoin, and has also proven over the past 11 years that, just like Bitcoin, they really will not simply disappear from the market. In fact, Litecoin is currently emerging from a long dip. And while the ATH is still a long way off, I still see no reason why Litecoin couldn't get back there. The moment Bitcoin will really start its big Bullrun, I immediately believe that Litecoin will go into Bitcoin's slipstream.
Litecoin has a maximum stock limit of 84 million coins and more than 64 million have already been put into circulation. With a limited supply of coins, Litecoin is a safe haven against the depreciation normally caused by inflation. As such, it could be used by its investors during future turbulent economic times as a store of value, as well as an option for making limitless payments on a daily basis.
If investors adopt the idea that cryptocurrencies are the future of money, Litecoin would be right with this ethos one structure. It has been specially created for fast and cheap online transfers and could therefore also be one of the most important cryptocurrencies in use worldwide. Especially considering the fact that more and more large companies are now getting into Bitcoin, it may just be that they will use the Litecoin network to move their value because this is simply cheaper and faster via the Litecoin network. . And even moving millions of dollars in one sitting doesn't mean you can't keep an eye on the little ones. After all, they all started out small and grew big. This could also happen for Litecoin.
Start small and grow big.

This is not financial advice ... Do your own research before investing!
Posted Using LeoFinance Beta
---
---