Are you a supporter?
Authored by: @hetty-rowan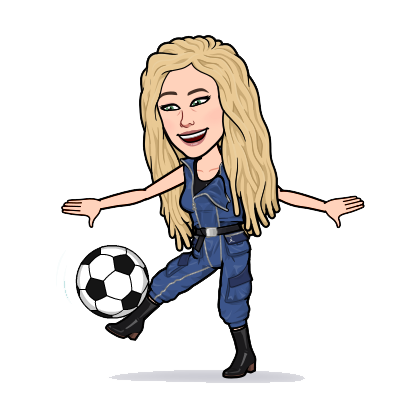 Many market segments
Cryptocurrency is now active in many market segments. We encounter crypto in the financial world, in gaming, in the music world, and we encounter crypto in technology, and we also encounter crypto in the sports world.
Sport clubs
More than 50% of the world is a supporter of a sports club. We only have to look at various major football clubs. But not only football, also tennis and basketball are sports where the clubs have a large fan club. During a World Cup we realize all the more how big the sports industry is and how many fans there are all over the world. We all know someone who is just a little too fanatical and who has spent his entire life in 'function' of a certain sports club. These sports clubs are mainly dependent on investors and can survive by remaining profitable thanks to their loyal fans. Think of the sale of tickets or merchandise. But what if sports clubs involve their fans even more in the club? Right, you get it. That's where crypto comes in.
Fan tokens
Chiliz (CHZ) is an ERC20 token based on the Ethereum blockchain, and it allows sports clubs to create their own fan tokens. They themselves say that they are the leading blockchain supplier for sports and entertainment around the world.
Previously, fans could only watch their favorite club or match, without getting further involved. They could support their club by buying the merchandise and by signing up for membership. But now this can be expanded even further, by offering fantasy tokens.
Voting rights
Creating and offering these fan tokens, individually per club, is done on the platform of socios.com. Sport clubs offer their tokens and then sell them on the platform. With this token you buy, as it were, a bit of voting rights from this club. You already have the FB Barcelona Fan Token (BAR) or the Juventus Fan Token (JUV). These two are even currently trading on Binance.
Defi
The DeFi market and the Non-Fungible Tokens (NFT) market became extremely popular in the crypto world in early 2021. Chiliz (CHZ) is one of the few projects that applies both. Through Smart Contracts, sports clubs can create their own tokens on the blockchain and then sell them as fantasy tokens to supporters.
Origin of Chiliz (CHZ)
In 2016 the idea arose to design a token like Chiliz (CHZ) to bring fan and sports club closer together. With their head office located in Malta, they actually started to turn ideas into reality in 2018. Chiliz is a member of the EEA, Enterprise Ethereum Alliance, the largest Ethereum ecosystem for enterprises to adopt and use the Ethereum technology in their operations.
They raised $66 million through Private Placement. A Private Placement is a sale of assets to a pre-selected group of investors instead of an open market. It works as an alternative to an Initial Public Offering (IPO). In 2018, 8.8 billion CHZ tokens were released. A year later, in 2019, the Socio.com platform went live with Juventus being the first club to offer their fans a fantasy.
Socios.com
Chiliz (CHZ) is the driving force behind the socios.com platform. They see it as a consumer-oriented and scalable product because it can be used by any sports club that is interested in giving their fans the right to vote in the club in this way. The interest is indeed present. In addition to Juventus, Socios.com now has partnerships with several big names in the sports world, such as FC Barcelona, ​​Paris Saint-Germain and AC Milan.
On the Socios.com platform, sports clubs can offer their unique digital assets in the form of a fan token. This is issued on Chiliz's blockchain through a Fan Token Offering (FTO).
Fan tokens can be seen as an exclusive membership card. They will be the first to receive VIP invites, have the opportunity to meet members of their sports club and even access exclusive seating and behind-the-scene matches. By means of interaction via the platform and voting, the user also receives rewards. With these rewards, they get more access to exclusive deals as mentioned above.
Fan Token Offering (FTO)
An FTO or Fan Token Offering is a way to introduce and launch new partners on the Socio platform. This is done before the tokens are available on exchanges.
First they determine a fixed price per Fan Token. Afterwards, they determine a stock that they make available for sale through Socios. Finally, they determine the period during which you can participate in this Fan Token Offering. This can be a few weeks or even a few months. In this way, they want to make the Fan Tokens available to everyone before they hit the market. This allows super fans to immediately buy their voting rights by using this fan token.
The Juventus Fan Taking Offering (FTO) has lasted 6 months at a price of 2 euros. This started on November 28, 2019. At the exchanges, we see that this Juventus Fan Token (JUV) was only available here at the end of April. Super fans have had a real head start here.
Voting rights
Many people worldwide are part of a certain sports club. In some sports areas, the fans are slightly more passionate and active than in other sports. Let's think about the passion that football fans carry and really live for the club and never miss a match.
By means of the new Blockchain technology, Chiliz (CHZ) binds their fans even more to a certain club by giving them partial voting rights in this club. The club always chooses what can be voted on and when. In this way they naturally keep control over their own club, but it binds the fanatic athlete by making this investment. The supporter becomes even more part of the club, as it were, and also feels more involved because he or she can, for example, choose which number to play when scoring a goal or which number they use when the team enters the field.
Clubs can decide for themselves to what extent fans can get the right to vote, for example about the design of the football shirts for the new season or what they will call the brand new stadium of the club, but also about the entire new merchandise collection.
The club itself determines what can be voted on. The voting itself takes place on the platform if the club offers this possibility. This is not binding, the final decision rests with the club itself, which decides autonomously.
This ensures that the club and the fan come closer together. They call this "real fan engagement". Fans are no longer a constituency of a club, but through these fantasy tokens they become part of the club's future. This can of course be nuanced because the decision-making right lies with the club itself, but the voting right gives them a certain say.
It is also a lucrative decision for the club as they generate millions of extra sales this way by giving their fans the right to vote through these tokens. For the real super fans it is priceless to have a say in, for example, wardrobe choices or merchandise collections.
Chiliz's "real fan engagement" is applicable to the entire sports and entertainment industry. In the current example we mainly limit ourselves to football, but let's think of boxing, golf, tennis. The principle is the same in any domain.
Financial advantage
Why would a sports club give the vote to their fans they don't know? It is important to note that there is no democratic model here whereby fans have the right to decide on certain issues. They have the right to vote, and only on subjects that the sports club itself submits to their fans.
Of course there is also a big financial benefit for all sports clubs. They offer their unique fantasy tokens on the platform which are then purchased. On a large scale, this can be about a profit of millions, especially at large clubs such as FC Barcelona. With this extra income stream they can achieve many more goals and invest extra in their sports club. In return, they give their fans the right to vote to send the club in the future.
Many sports clubs are financially dependent on their fans. When their supporters are too small and then do not sell enough tickets for a match, it is possible that a sports club will get into financial trouble. But especially other clubs, especially smaller and less well-known clubs, can experience financial difficulties as a result. By joining Socios.com and Chiliz (CHZ) they can accommodate their fans by giving them the right to vote in return through the sale of these tokens. Both the sports club and the fan see advantages in this.
Partners
Chiliz (CHZ) is still a very young project that has already managed to attract large partners. Currently, the largest partners are mainly football clubs that have already achieved great success through the Fan Token. Check out some of their big partners they'll have in early 2021 below.
There is even speculation that the project is in the process of enticing other major partners. For example, they would currently focus on the American market to invest in the world of basketball there. If the American NBA sees a future in the project, this of course means a big step for Chiliz (CHZ). With huge numbers of fans, they can sell fan tokens in record time. The future will tell if the American basketball industry sees a future in the goals and possibilities of Chiliz (CHZ)
Conclusion
Blockchain technology has proven in recent years that much more is possible than just using crypto as payment method. In recent years, we have continued to build on current technology and we are discovering more and more possibilities of this new digital revolution. When we look at how many markets crypto are currently active in, we see that the possibilities are endless.
Sports clubs are usually financially dependent on investors, which means that the decision-making rights of a particular club are centrally located. Without these investors, a club has no future. With the future of blockchain and in particular the possibilities that Chilliz (CHZ) offers, each club is in control of their future. Rather than being financially dependent on a select group of investors, they are going to involve their fans throughout the club by giving them more voting rights. Fans become more involved with their favorite club and the sports club itself has a financial flow from their fans to make their sports club stronger in the future.
With an ever-growing popularity and increasing trend, we are very curious how Chiliz (CHZ) will develop further in 2021. The first months of 2021 were already very promising, with a top 50 position in the CoinGecko charts, one can be very curious about the further progress in 2021!
Personal opinion
My personal opinion is that I will not buy such fantasy tokens… but the Chiliz (CHZ) coin, I will keep my eyes on that. Certainly because I have seen that other people do want to put their money into a fantasy. Also, as there is more and more mass adoption of crypto, more and more it is being incorporated into life… and I think many clubs see this as an opportunity to guarantee financial support from their fans. All this gives me the idea that Chiliz (CHZ) could be a keeper with a bright future ahead.

Posted Using LeoFinance Beta
---
---