A Red Sunday
Authored by: @hetty-rowan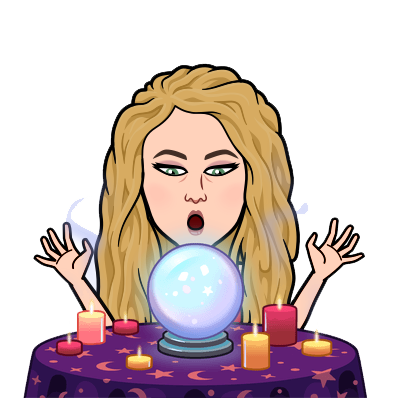 Everything RED!
Welcome to the Sunday LBI post… and I hope you woke up a little happier than me. What a change in my portfolio. Where yesterday evening I was looking at Kucoin, at a very nice profit and run up from Telcoin, and for once in my trading experience time, I decided to go to sleep, WITHOUT setting a stop-loss!
Coingecko must have gone crazy!
I looked this morning and at first thought that my coingecko app was completely wrong. Everything was RED! My beautiful win from yesterday had turned into a negative sight. And to think that I had placed a sell order that was slightly higher than where I had to leave Kucoin to go to sleep… Unfortunately, my sell order is still there, and so my portfolio took the blow of last night. Now I can of course think, "If only I had set a stop-loss", but let's be honest, did you expect this 10% drop from Bitcoin? I didn't, so I didn't expect Telcoin to dive 14% either. It's a moment to realize that I still don't have a crystal ball where I can see the future.
Reminder to myself
It's a moment to remind myself that a stop-loss is the best thing to do when you have to leave your PC. But it is also a time to just sit out the dip and continue to trust that things will be okay. For now, I'm going to HODL strong!
But what could have caused this dip?
I once again searched the internet, and came across different theories. The one described more in detail, than the other, and many explanations come along. I have listed a number of them here.
Binance related
On Twitter I saw someone claim that this Bitcoin dip is "Binance related", this claim was explained by saying that 'mandatory sales' had taken place by Binance because someone had made a trade on Bitcoin with 150x leverage in a Tether / Bitcoin pair.


It's because of China
That's the next statement I came across. Well, investigating a bit about it, it turns out that there was a blackout in China's Xinjiang region, and this caused almost half of the Bitcoin network to go offline in 48 hours. This blackout was due to maintenance after the massive flooding and security issue at power stations in China. The Bitcoin hashrate and its price has been always correlated. And thus, following the blackout in Xinjiang, today's price action followed the collapse in the BTC hashrate.


Money laundering report by US treasury leads to the crash


The news that Turkey prohibits payments in Bitcoin and other cryptocurrencies


Technical resistance for the REAL start of the Bull run


I love the thought of the last one
That's a third statement I came across. And personally I think this is a nice one, hahaha. But that has more to do with the thought that we still wouldn't be in the real bull run. If so, it bodes well for the coming months.
Whatever it is, I have to admit, I really don't have the technical knowledge to really understand it. And therefore really cannot say which of these statements would be the correct one. Or that it is a combination of all of those statements. What I do know is that this time Bitcoin surprised me. And I think many of you have been very surprised by this.
Ouch!
What has been a consequence of this fall of Bitcoin is that more than 9 BILLION USD has been liquidated in an hour. Wow, that's painful when you were here.
However, there is also positive news. Because if you think this is the end of this bull market, it is not. In 2017 we also had several significant corrections of Bitcoin that dragged the market down, and after a few days the recovery will follow. I expect that this time for sure…
Sweden
There was also different news today. For example, I read that millions of Swedes profit from Bitcoin without knowing it. This is because the state pensions of Sweden hold a percentage of Tesla shares. And as we all know, Tesla has invested heavily in Bitcoin. The Norwegian state pension fund itself owns 600 Bitcoins. Those are other messages that give hope that crypto can indeed no longer be ignored from the current era, and will certainly be part of the future. And that means that we leave today's red numbers for what it is ...
If we can, buy the dip of course, and confidently look forward to the upcoming recovery of the Bitcoin price and the crypto market in general.
I never got around to learning a Technical Indicator this week, lol. The weather here was TOO good to sit in front of my pc all day long. It was time to go out. To enjoy everything there is in 'real life', and given the current red numbers… forget the crypto market for a day. Leave it alone. After all, you should also have a day off, right?
Full attention to everything that is called cryptocurrency
Tomorrow I will again pay full attention to everything that is called cryptocurrency, I will again see what my options are, whether I can devise and plan a trade. And… I'm going to look at a coin I've heard more about recently, so I'd love to see you back here tomorrow. Same place, I dare not promise the time… lol.
Happy Sunday, and if you can;


"Buy the dip"
it's not every day sale at the candy store called cryptocurrency.

Posted Using LeoFinance Beta
---
---