Real life hero

I invented term "real life hero" today.
Definition
A man is a real life hero when he opposes the current fiat money system, build by the Illuminati. He will only work (or for the most part, only in emergency will he work for fiat money) for real money, like crypto currencies and precious metals.
He probably is broke a lot of his life, since the fiat money system almost have monopoly on work and money. Since crypto currencies he has better opportunity to make money from free market work (maybe even a fortune) and earn what he rightfully deserve.
/Lasse Ehlers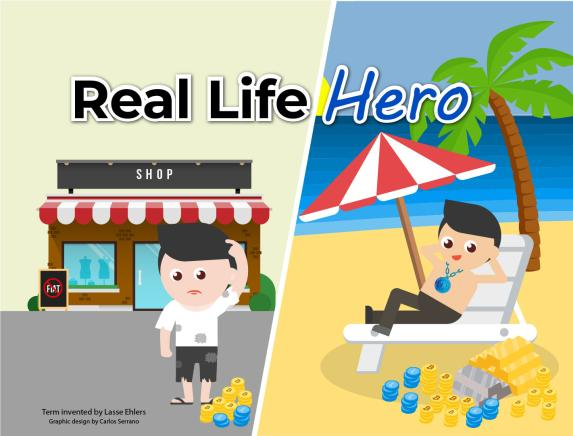 ---
---