Fiat chick

I invented the term "fiat chick" today.
Definition
A fiat chick is a woman that focuses on a mans income in fiat money when choosing a partner. I believe that it is mostly woman that choose men in the love market. So woman holds a lot of power, especially in the current satanic system, where courts 99% favors woman in divorces etc. A woman that divorce a man and father to their child, because of she think she can find another man with higher fiat income and get child support etc is also (probably more extreme form of) a fiat chick.
The term is invented to mark woman with this behavior as a person with low moral standards and a low ethical value as a person.
/Lasse Ehlers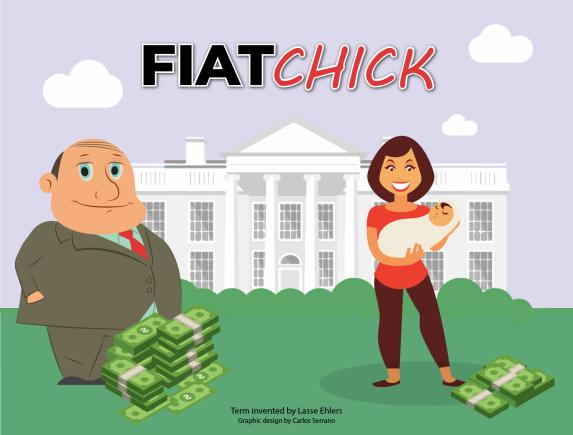 ---
---