Diesel pool rewards are LIVE on LasseCash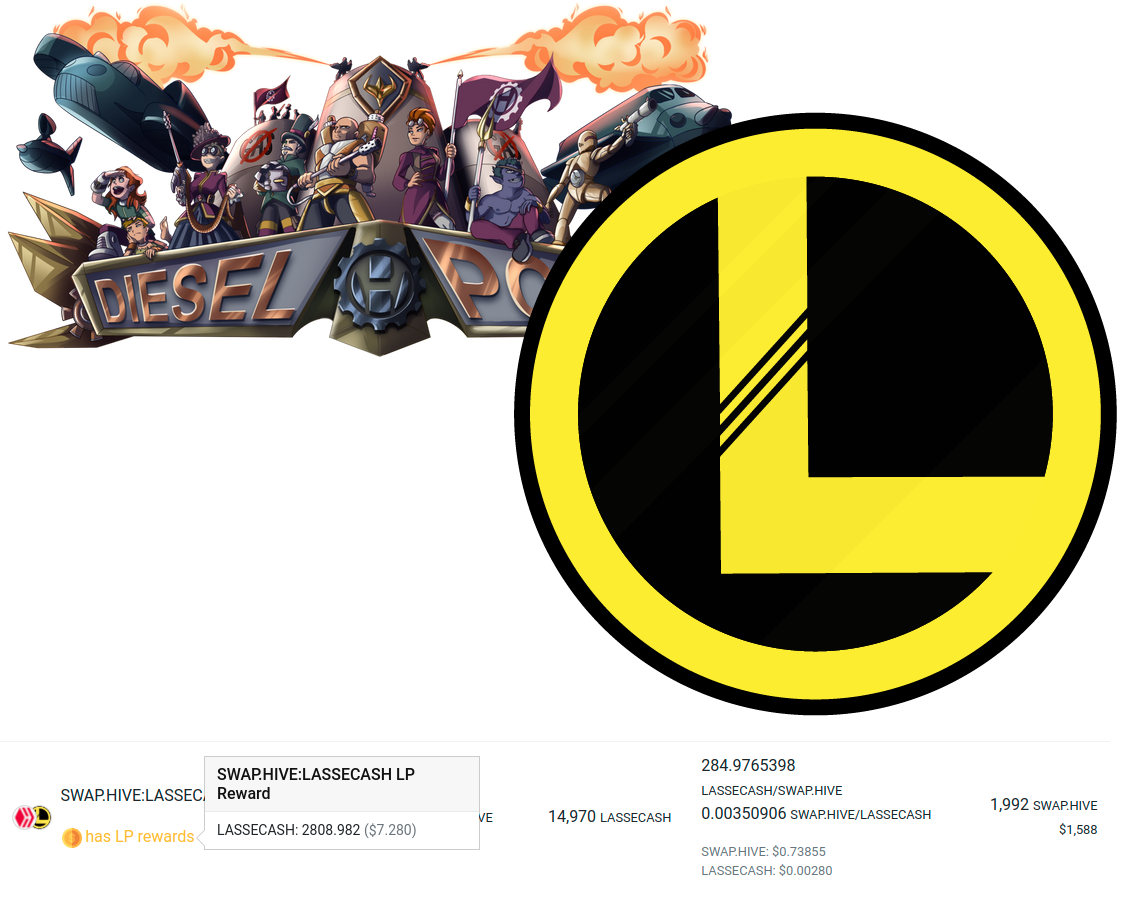 Now you will earn by providing liquidity to the SWAP.HIVE:LASSECASH diesel pool. We aim at giving the highest rewards, but will be tweaking everything for the first 20 days or so, after that expect the highest rewards in the whole eco-system, even we cannot promiss that, we aim at it!
Right now 100% of the liquidity will get $7.28 per day of $218 per month, there is very little liquidity right now, so you can probably get a good share of that. I will keep you updated over the next month.
/Lasse Ehlers
---
---