My beans mix with corn pottage.
Hello havians happy to be here today.
---
Today I'm going to discuss on this particular fruit.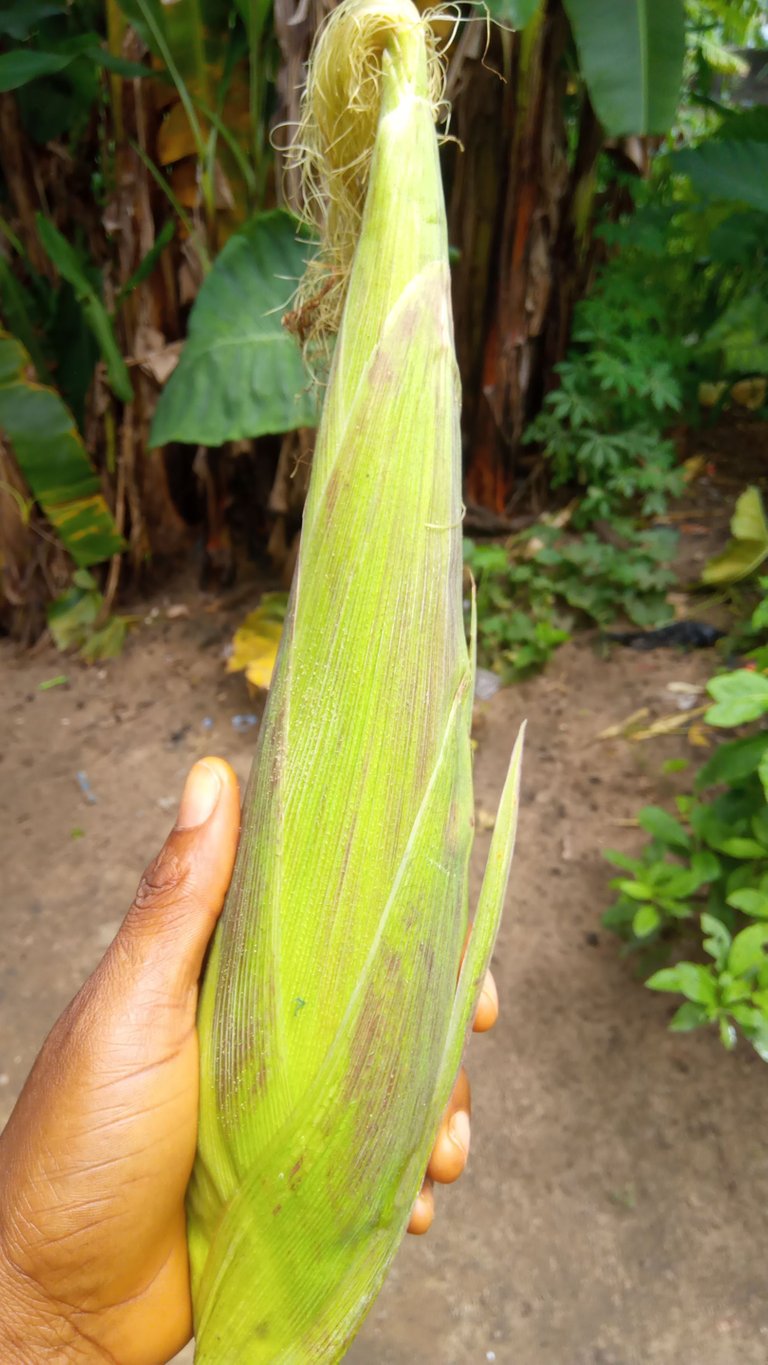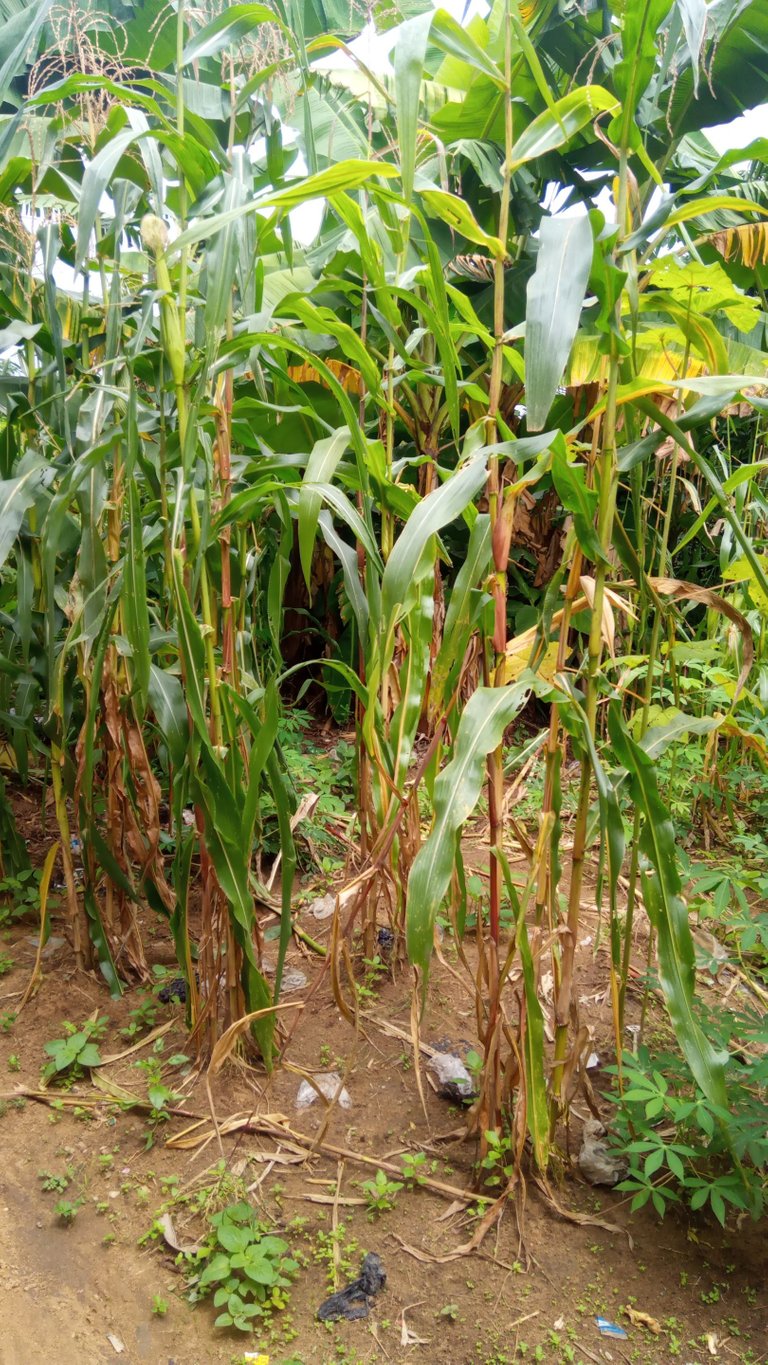 It is called corn some called Maize
We all know that this is it season where you will see it around almost everywhere you enter you will either see the roasted ones by the road side or the cook one. As we all know that so many things has been made from this corn but today I decided make a difference delicacy out of this plant.
---
Since me I don't like eating corn either cook or roasted one, the way others people eat. I decided to make something different from what many like. I love eating beans and any thing that goes with beans I like it. So I knew if I add beans with the corn I will like it but beans must be 75% while corn 25% this is the only way I will enjoy it most. I bought beans the quantity I needed am going to mix the corn and beans and prepare pottage for myself. It is called corn beans pottage.
---
Here is the recipe for my pottage
Two bunch of corn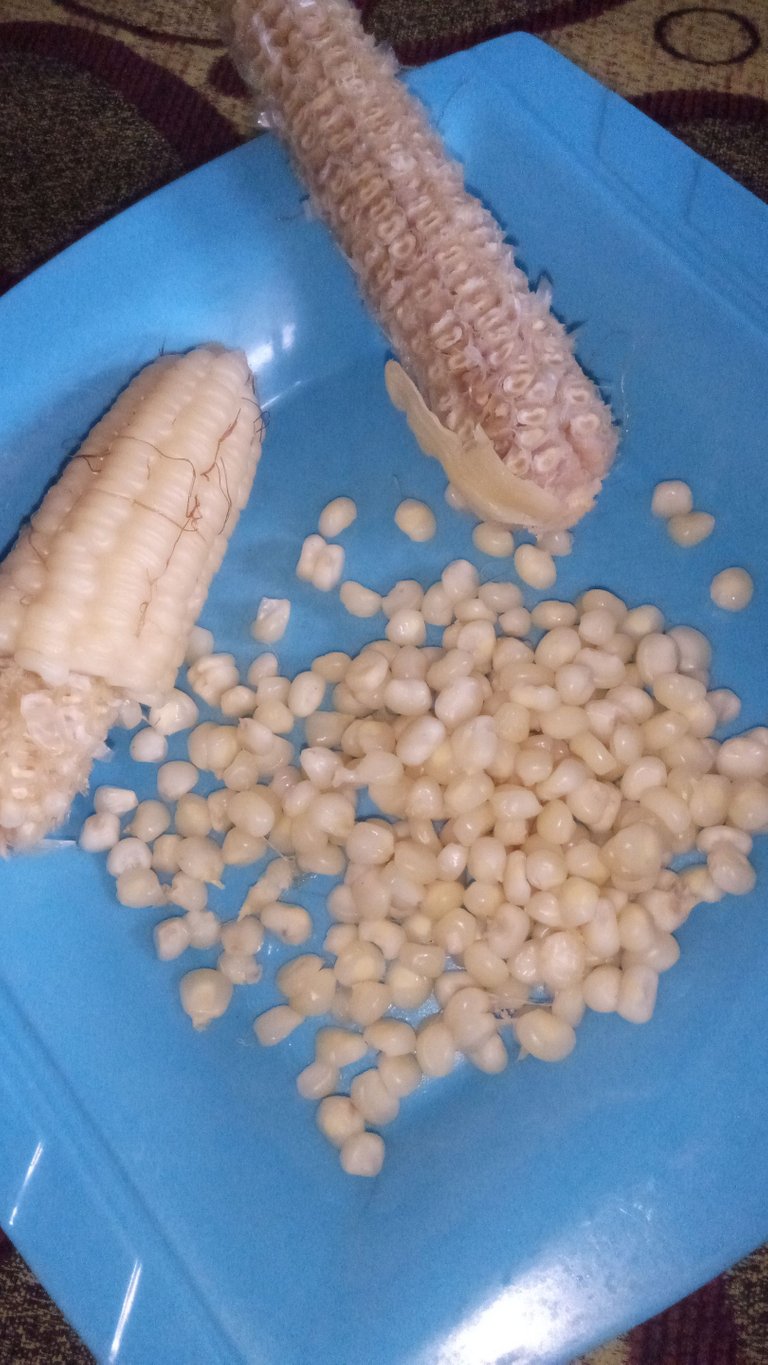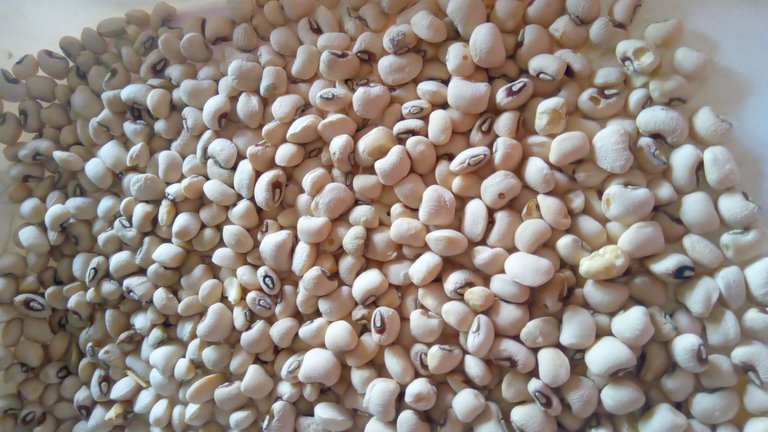 Beans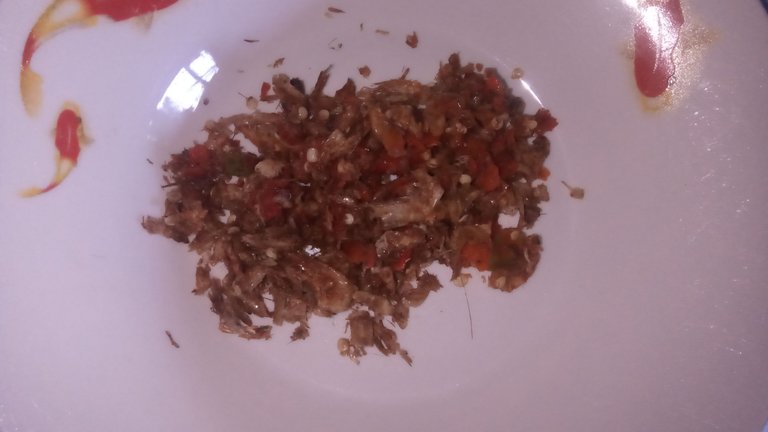 Crayfish pound already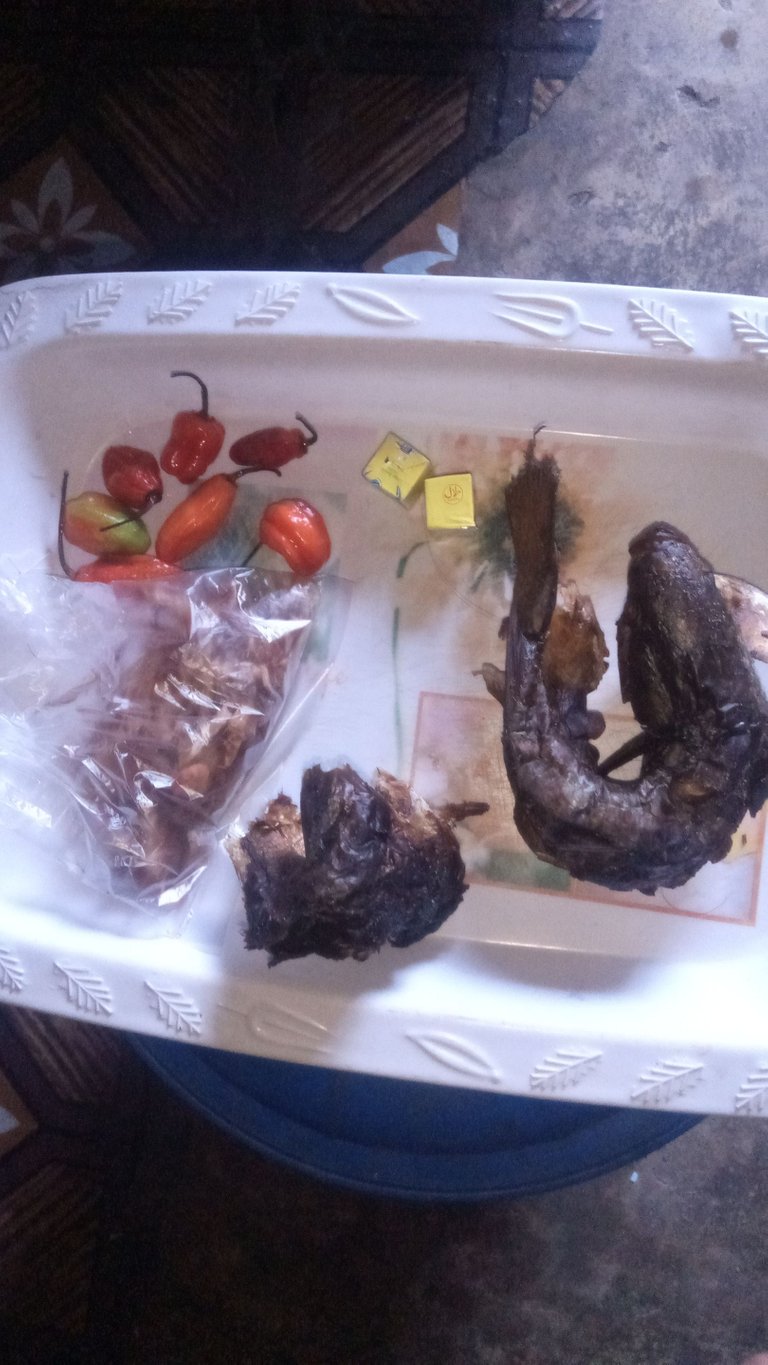 Smoked fish, pepper, Maggie and crayfish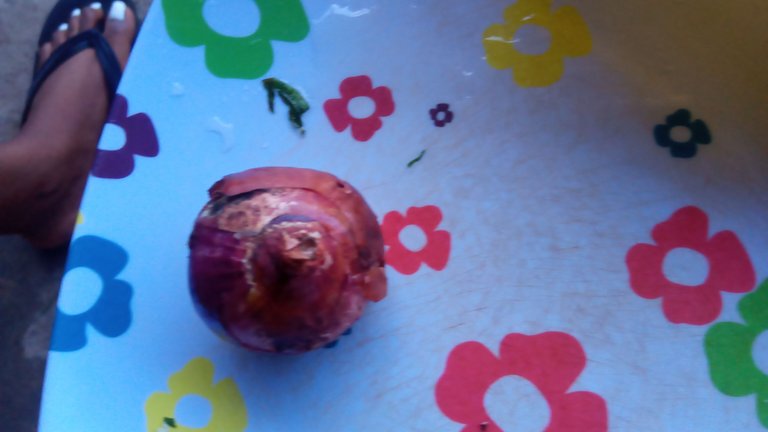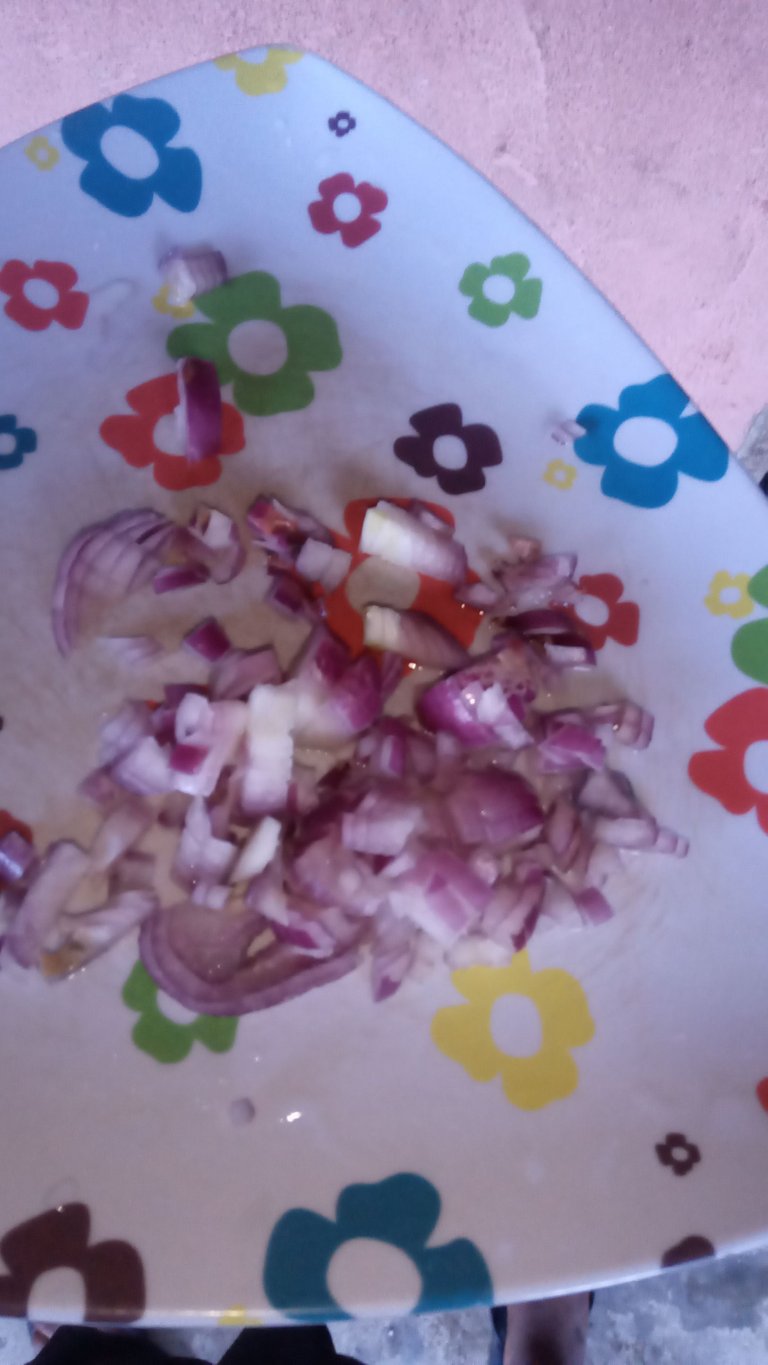 Onions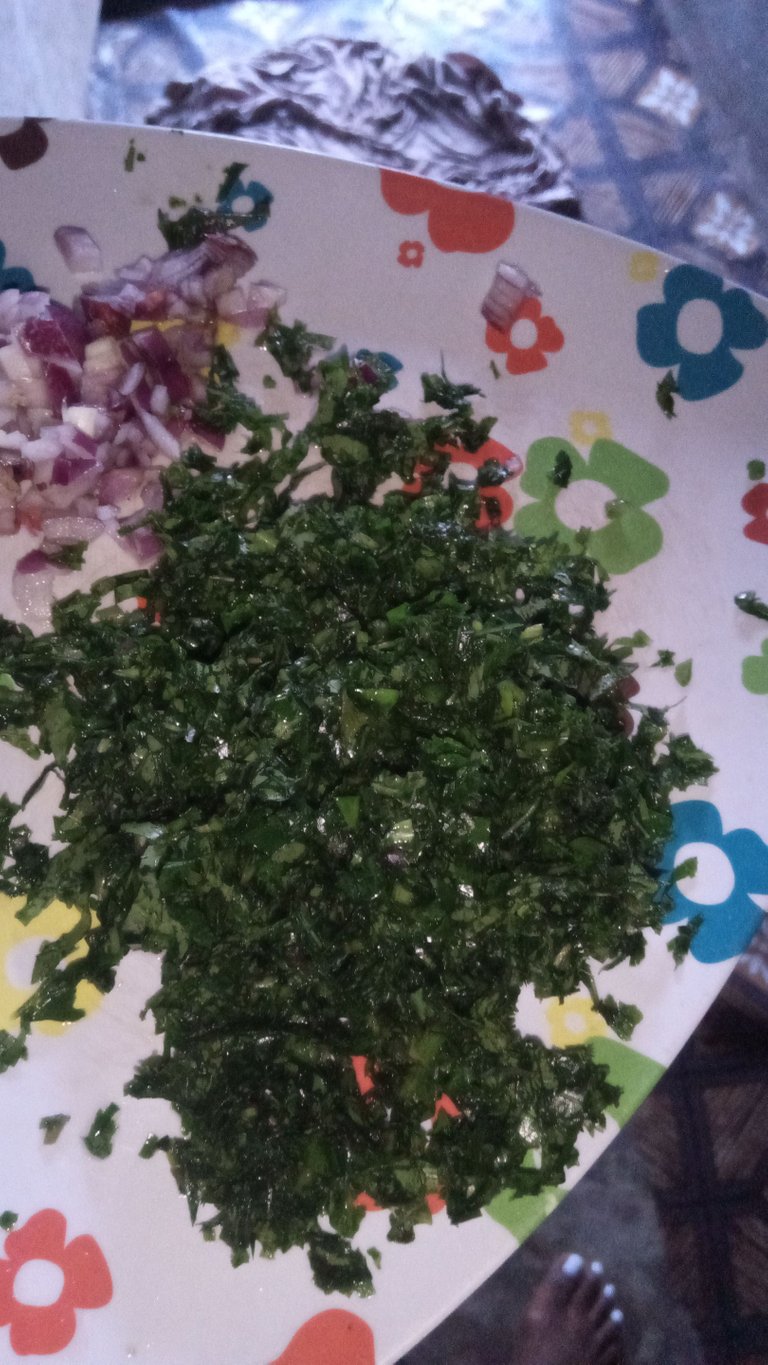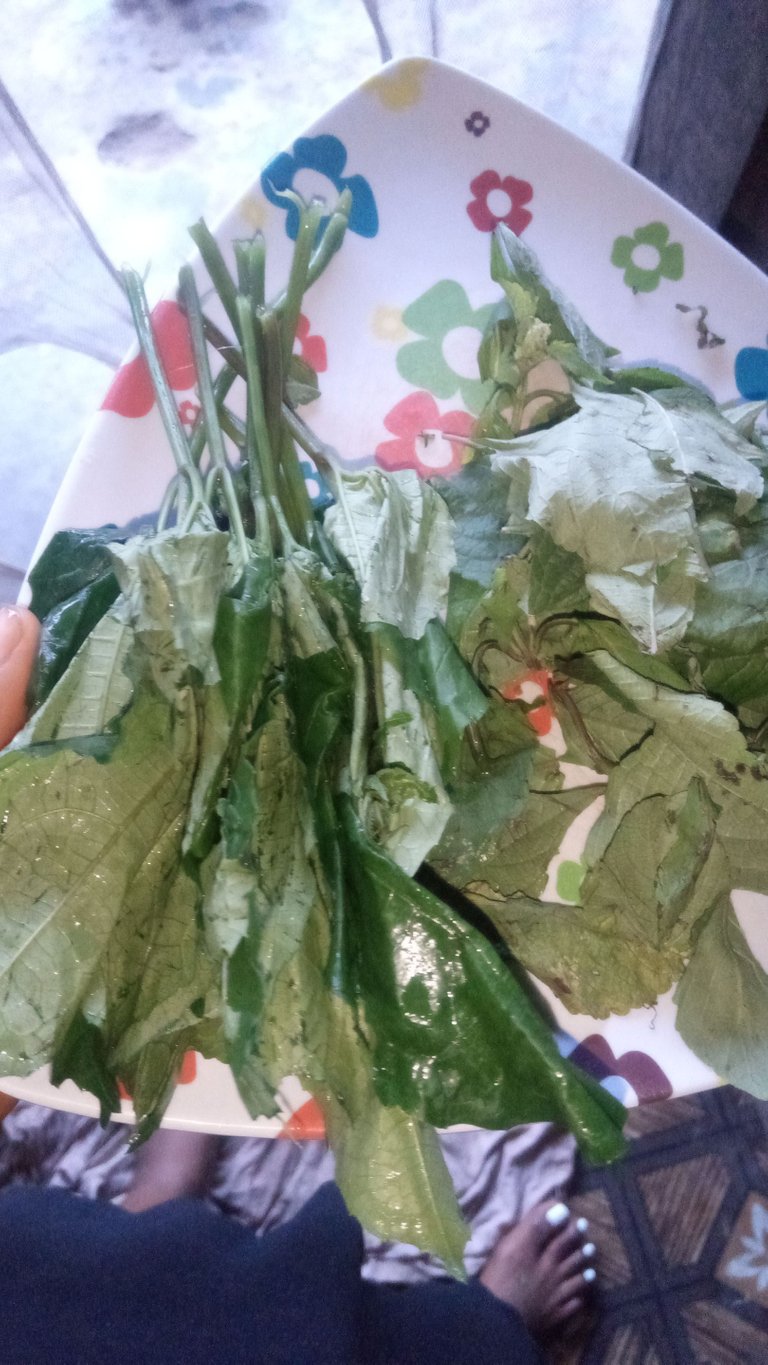 Vegetable leaf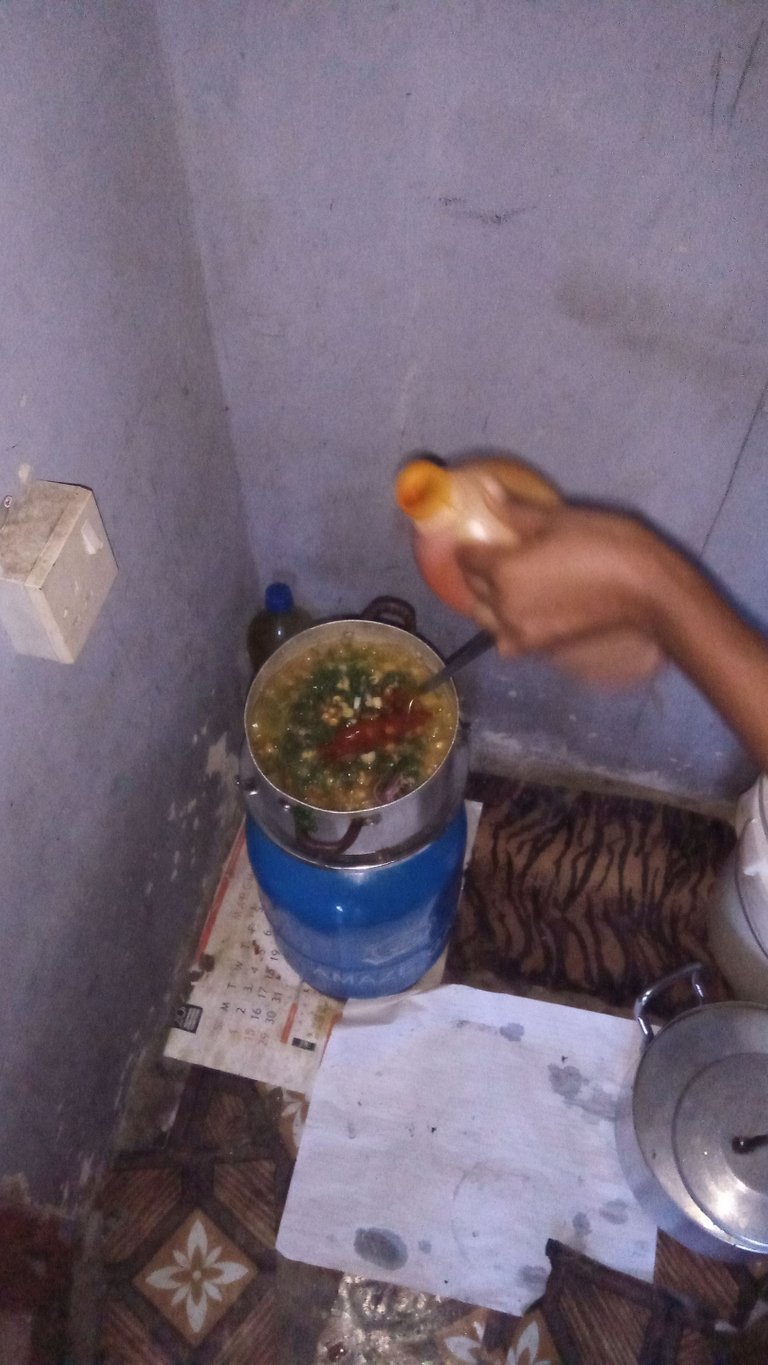 Palm oil.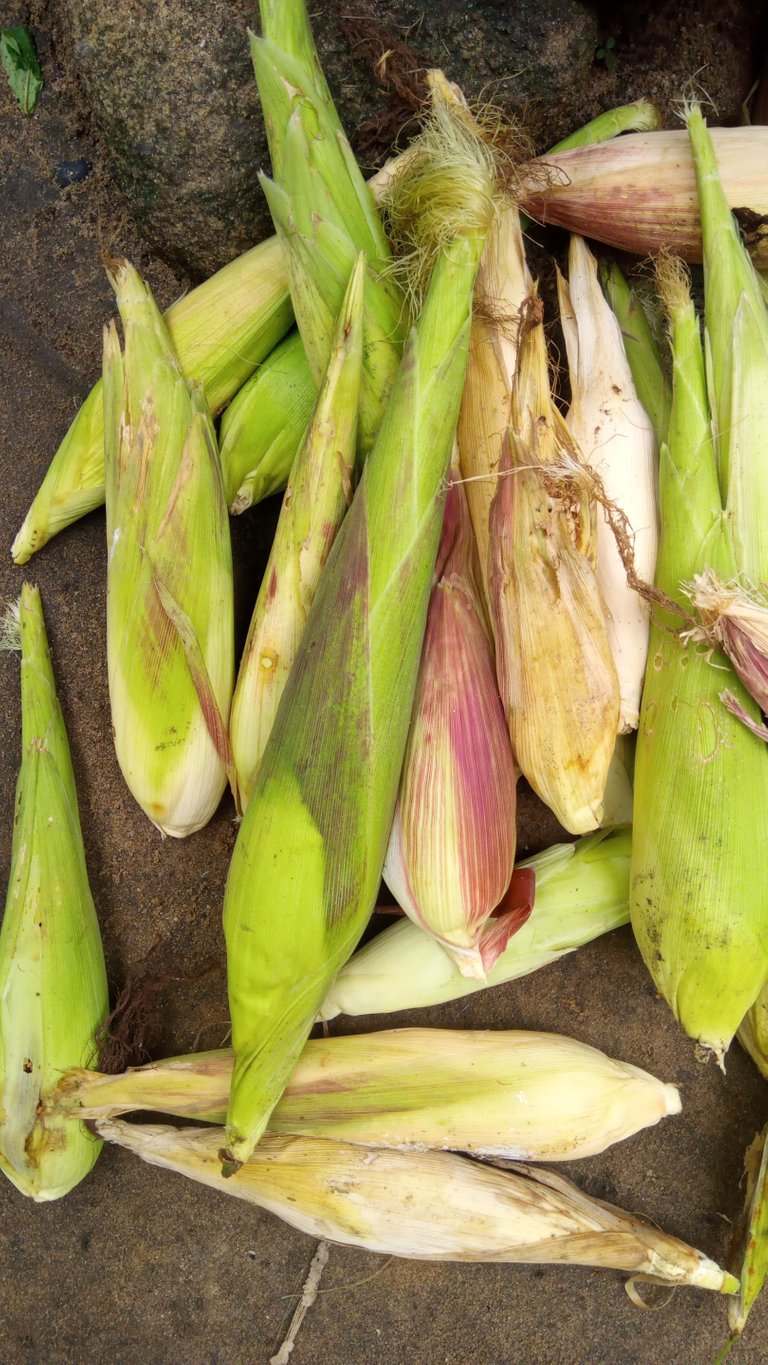 Today one woman a farmer harvested her corn today from farm so decided to buy some corn from her.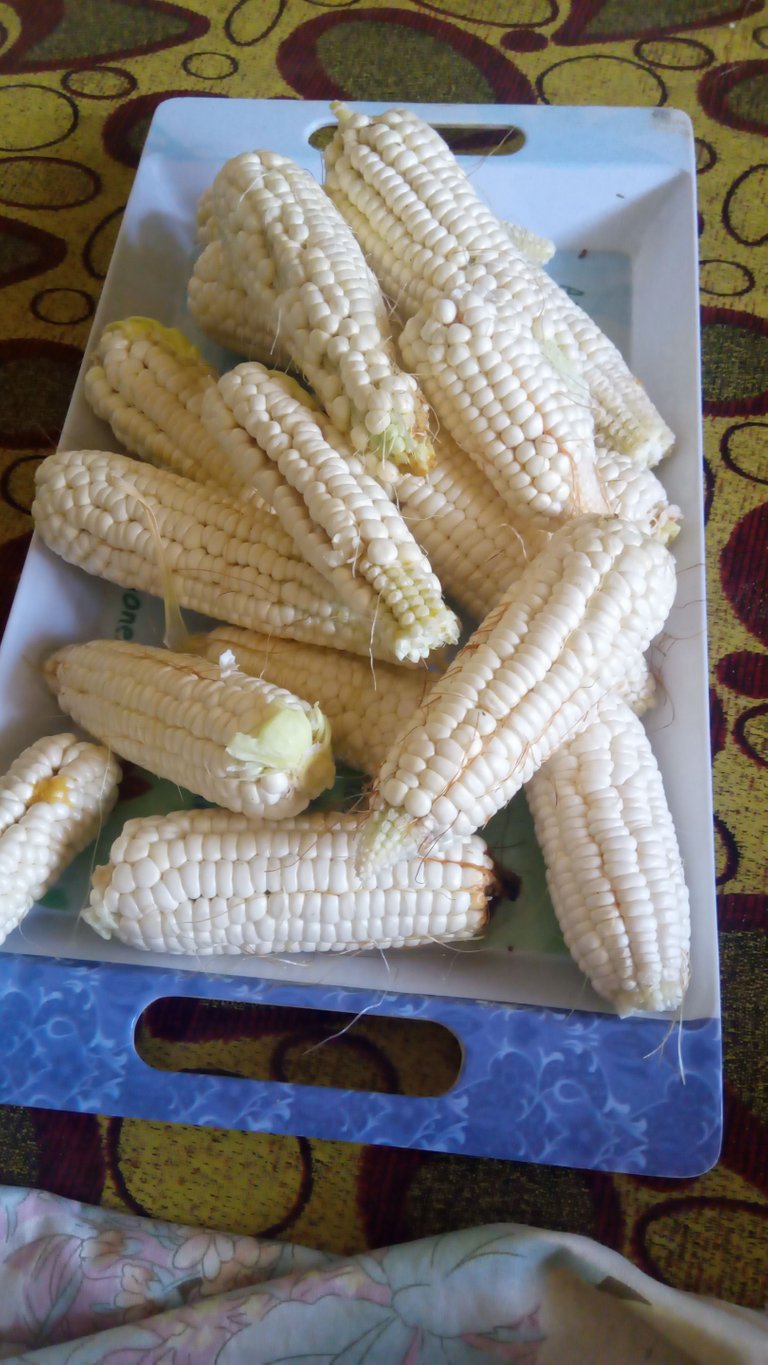 Here is the corn I bought from her. When I came back home, I put them inside pot and cook it because it normally take time before is done so I didn't want it to finish my gas I use firewood and cook it outside as you can see.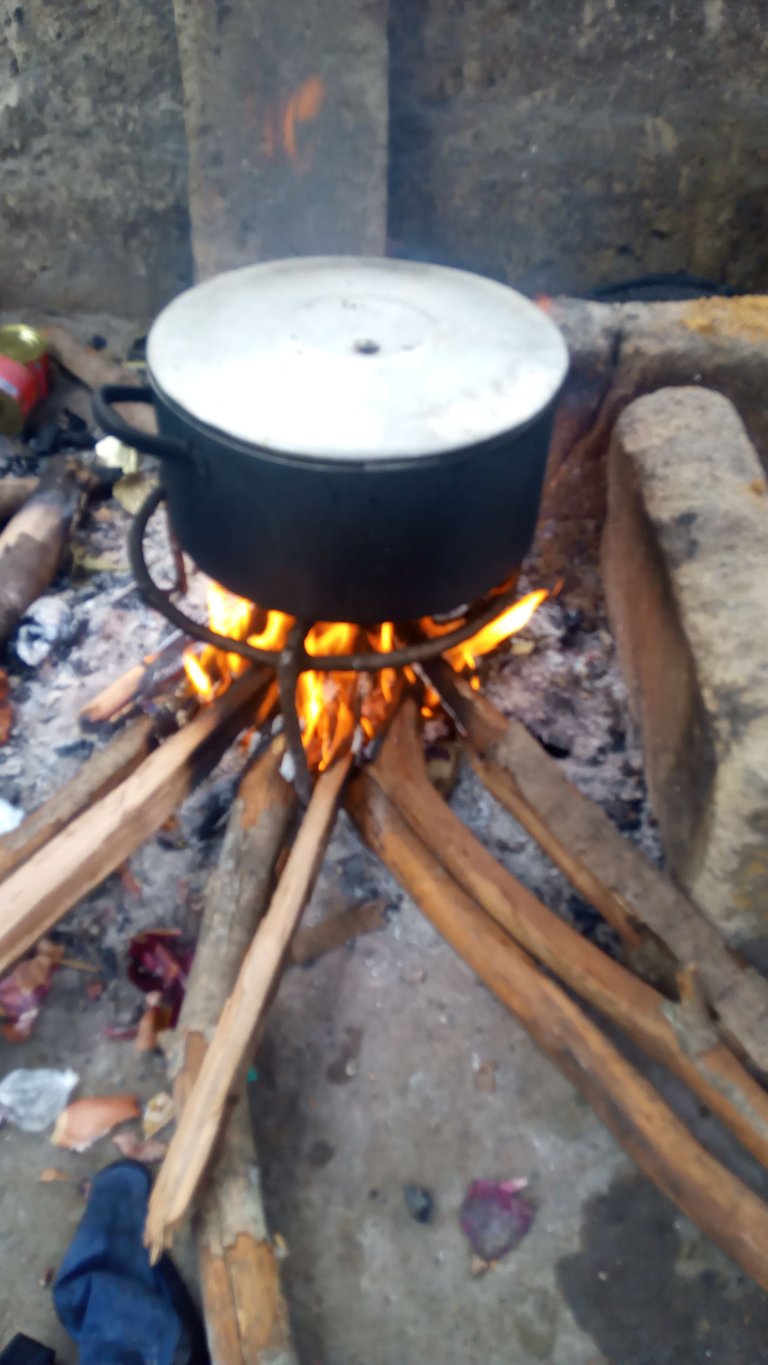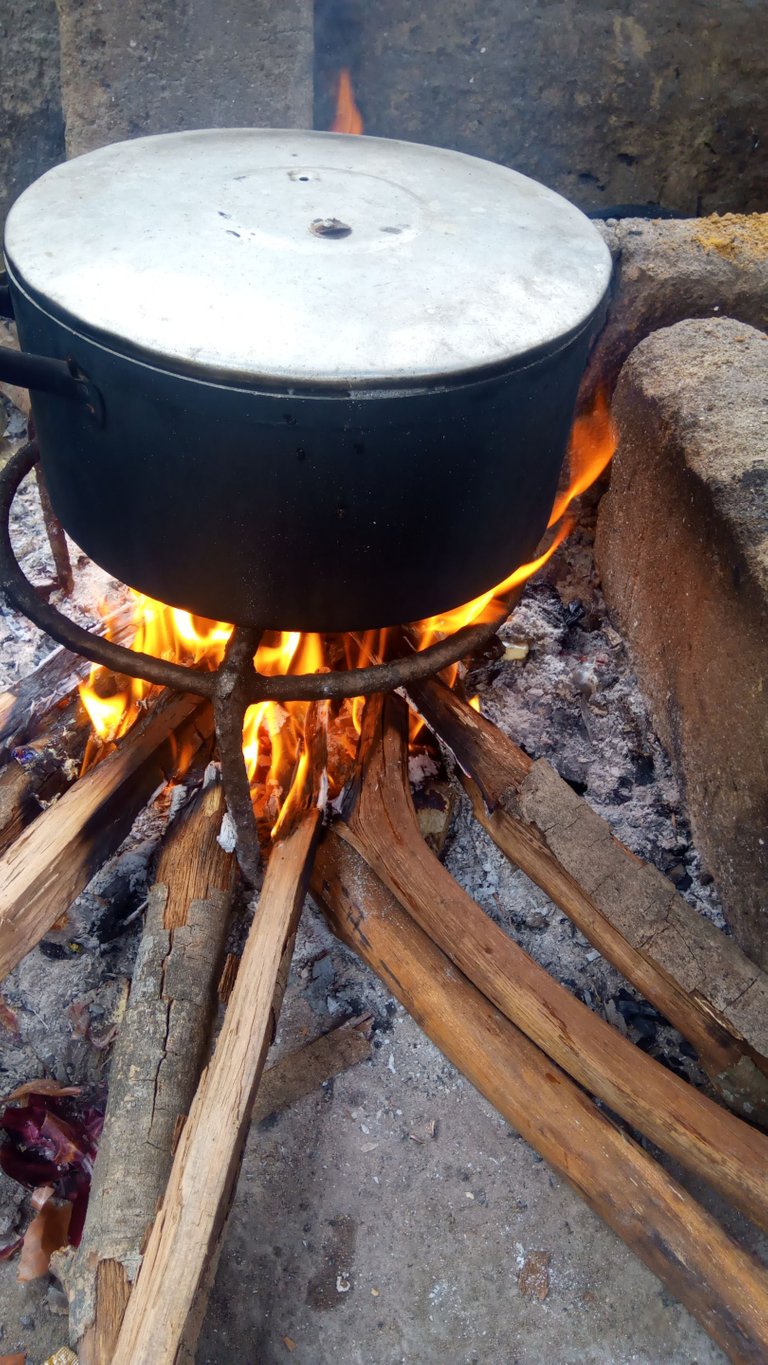 I make sure I cook it till it becomes soft so that it will not cause stomach pains or upset. I cook it for like 60minute even after it was done, I allowed it to remain on the water I cook with so it will still be fresh and soft I added salt to taste.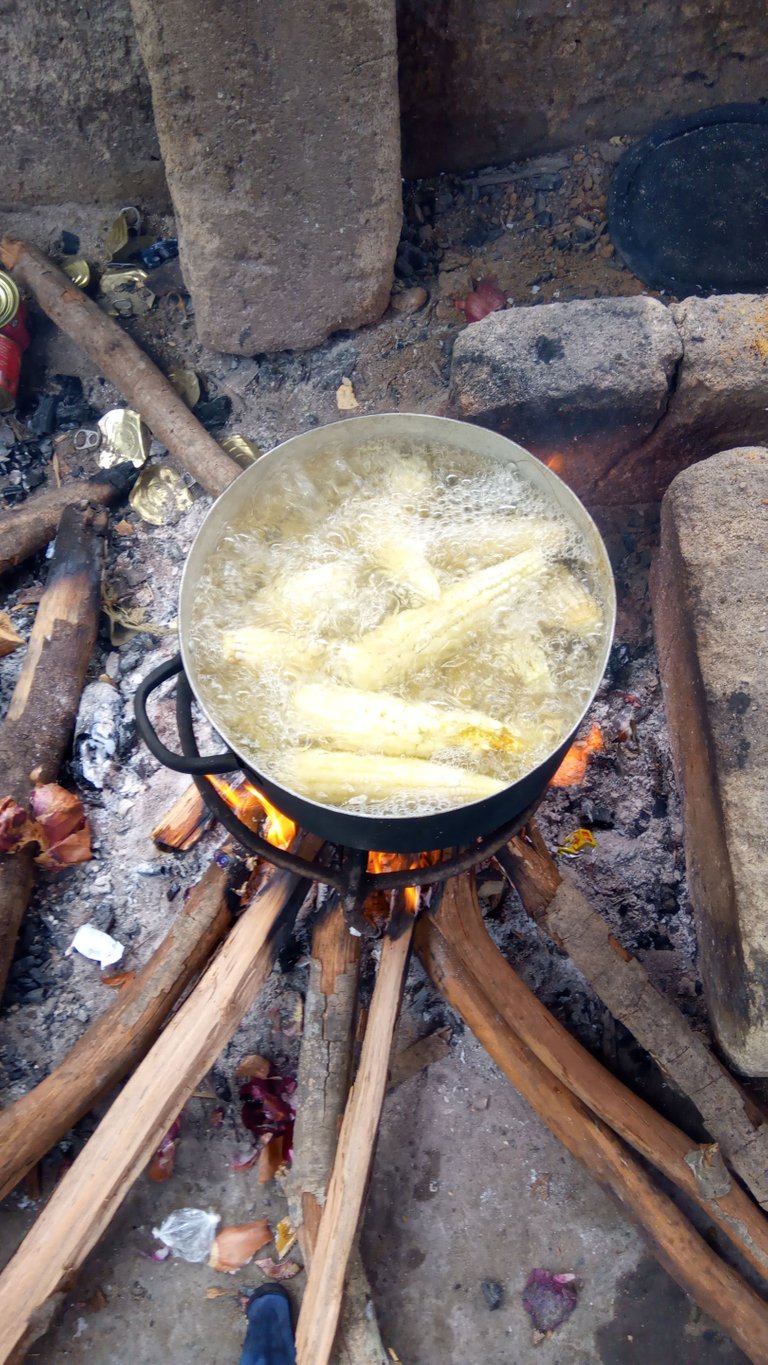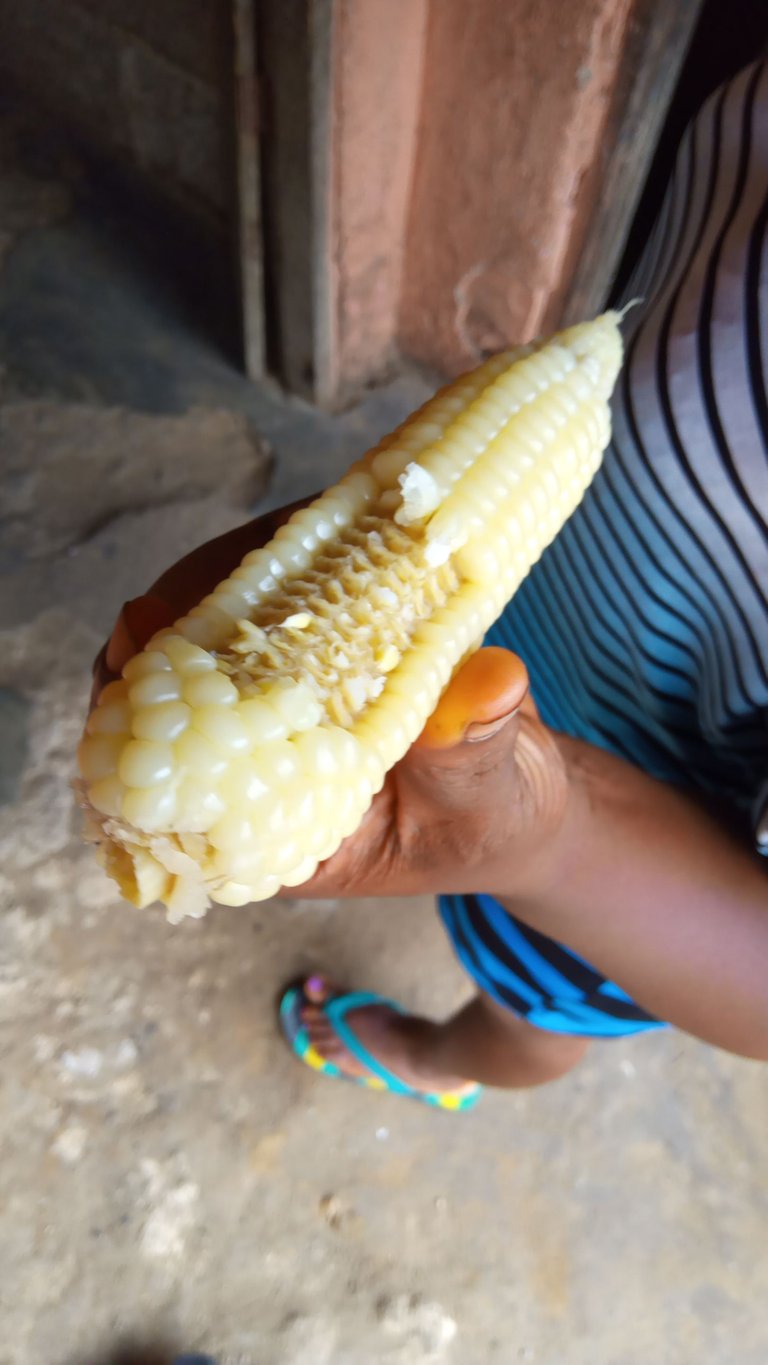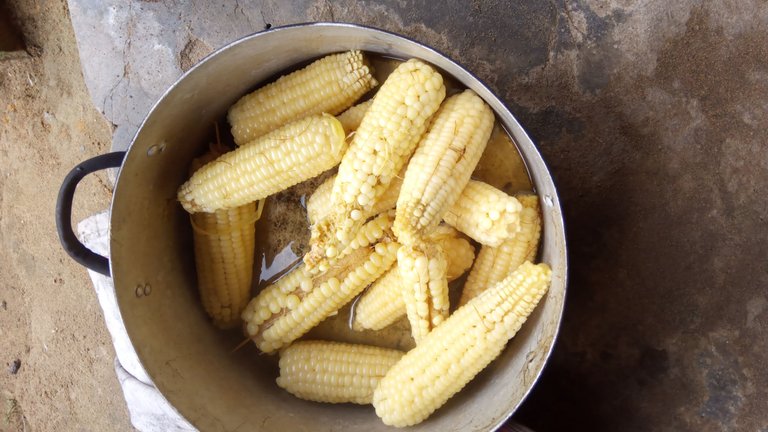 As you can see I cook much for everyone in the compound to eat.
So I then pick out the ones I will use to prepare my pottage.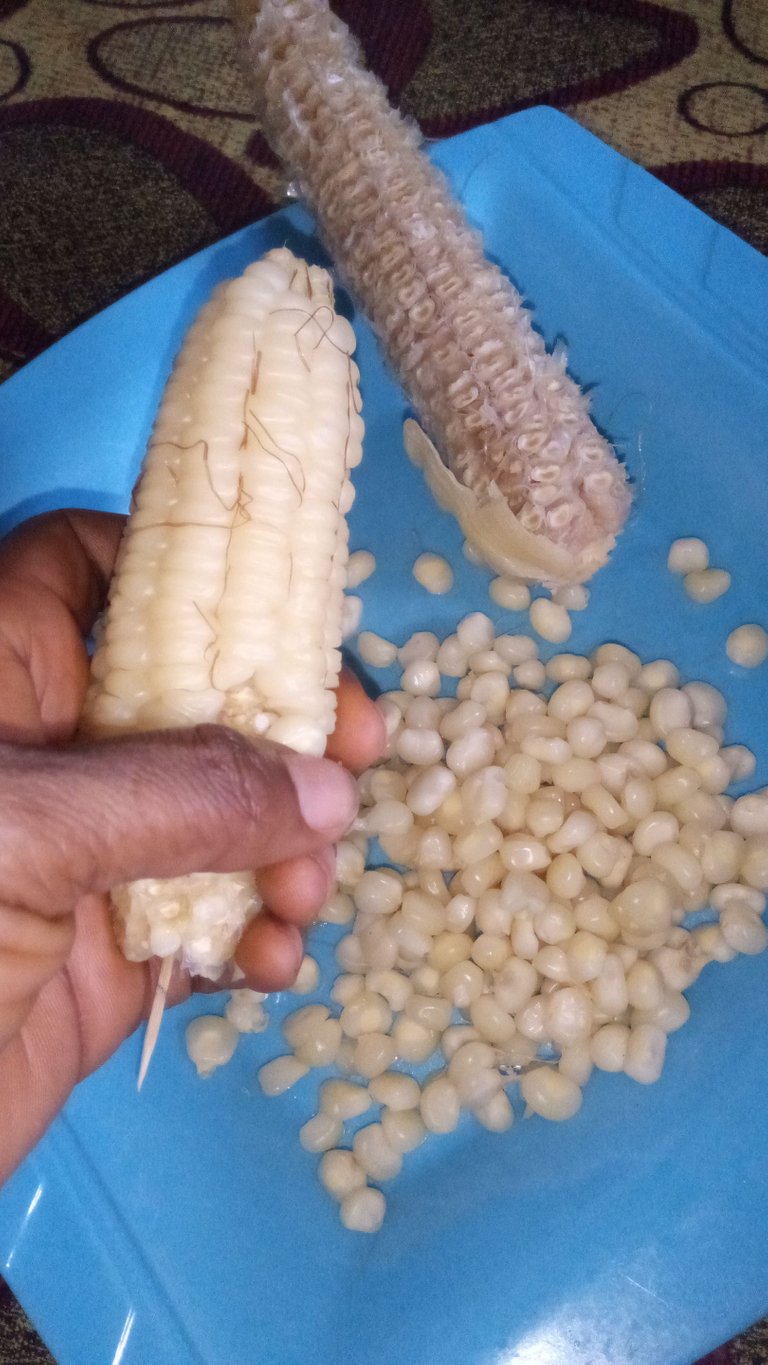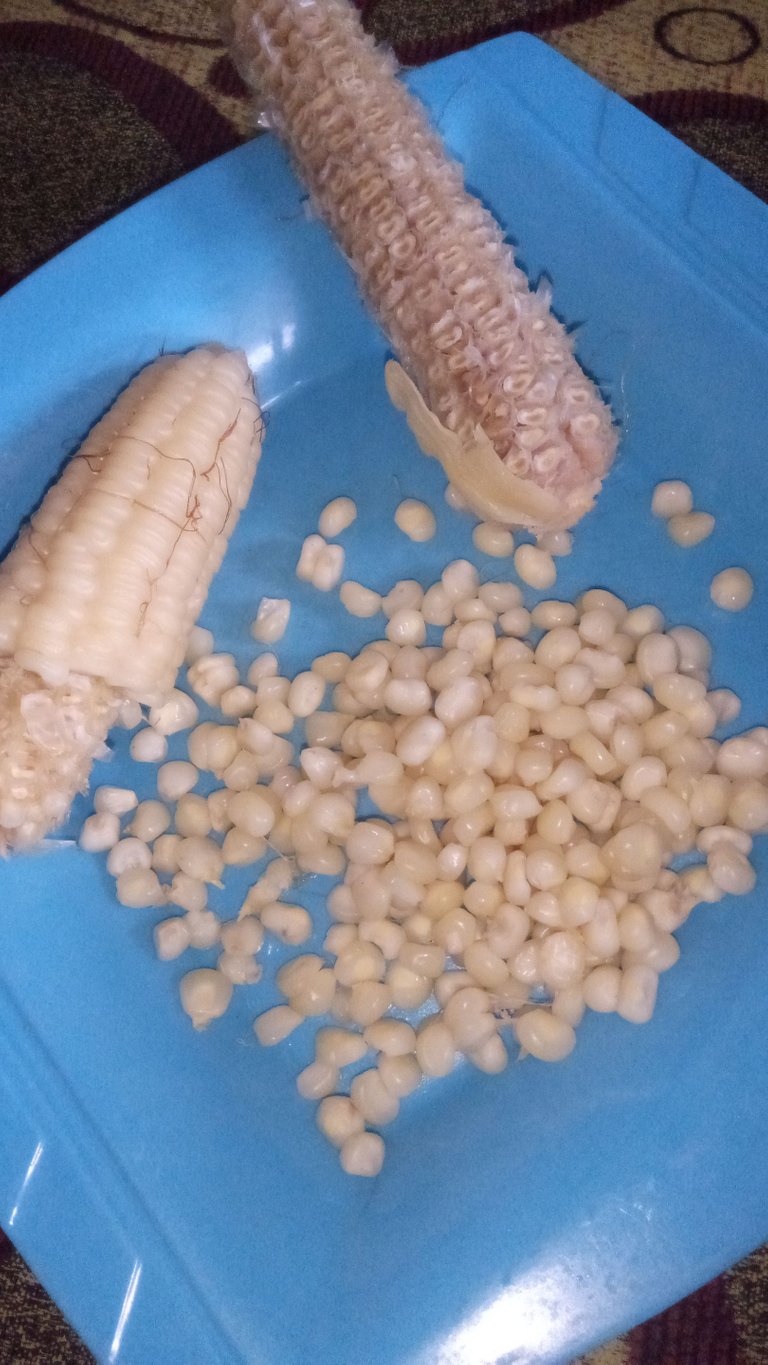 Remove it from the bunch into a tray while I was removing it from the bunches I parboil the bean and drain it off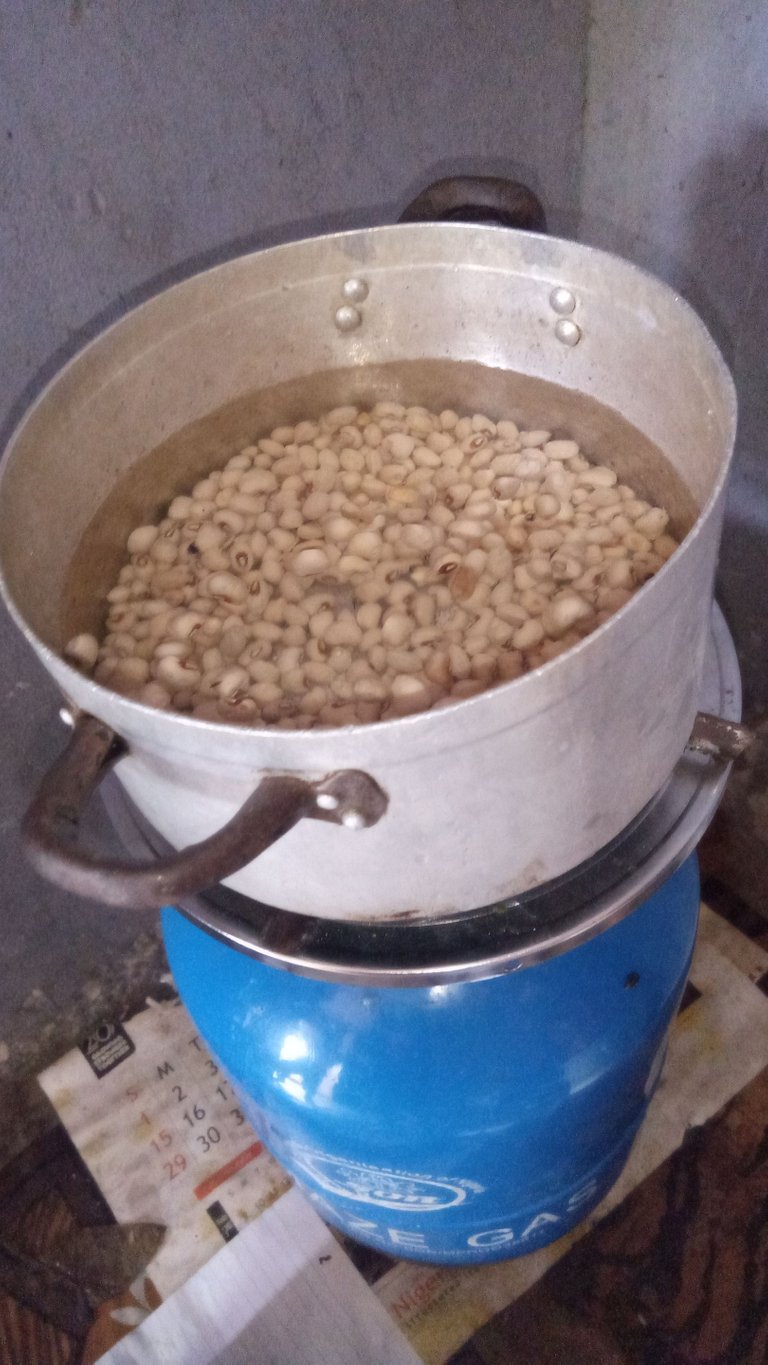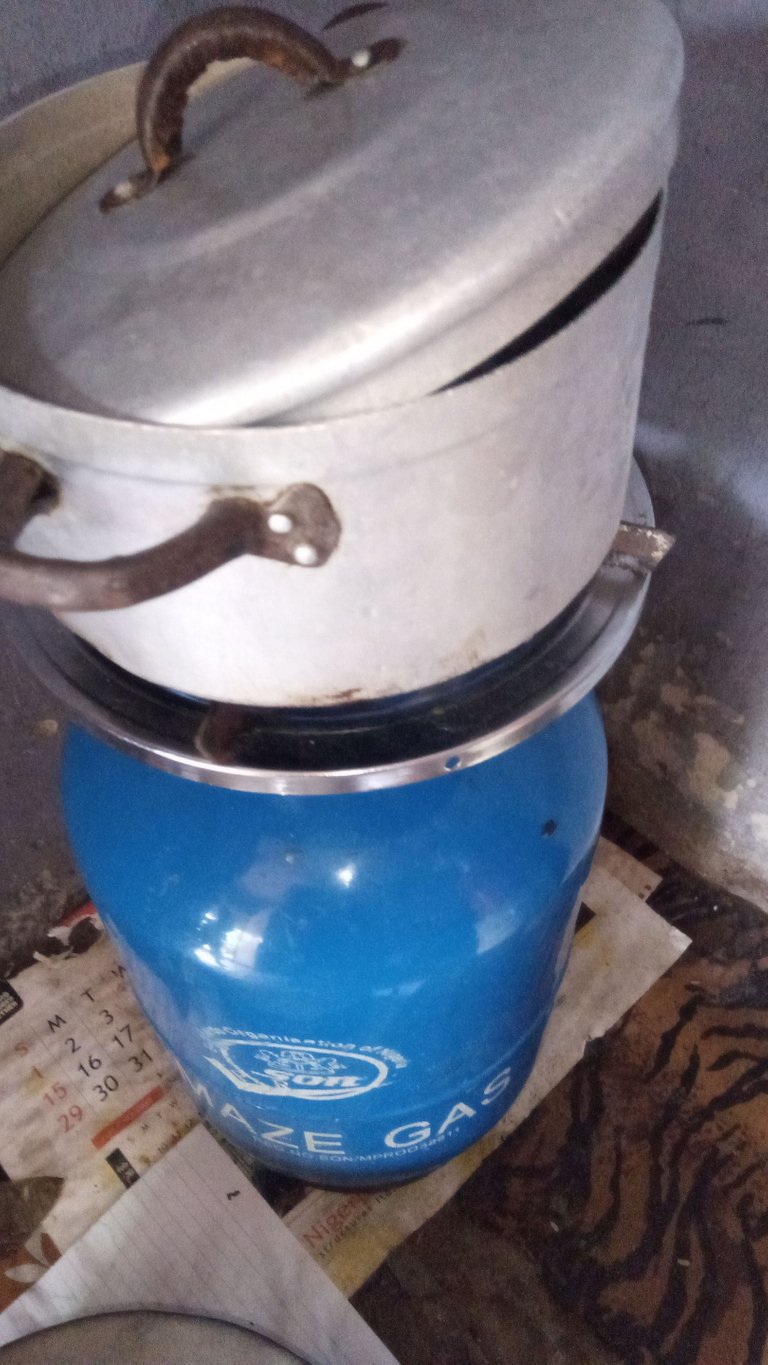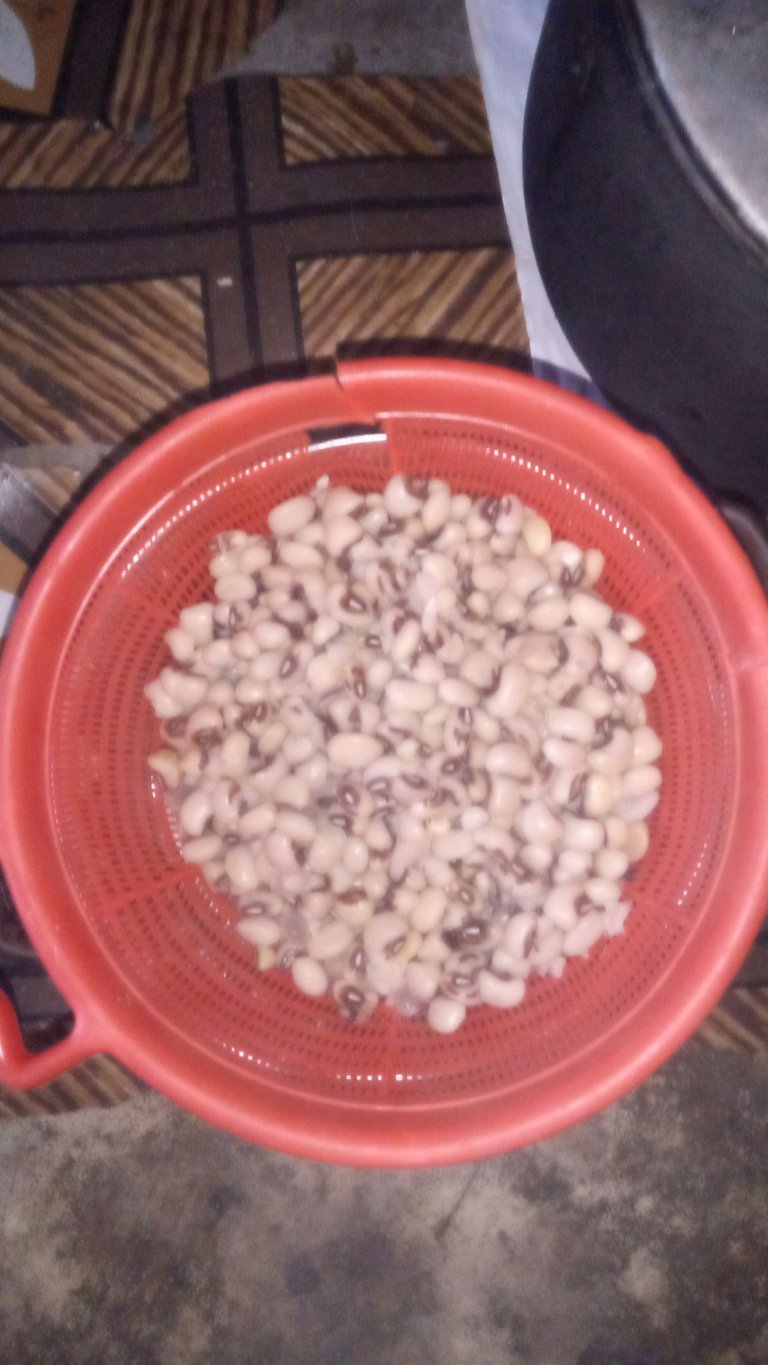 Let start the cooking process
After draining the beans I pour it into the pot am using to cook, add the remove corn, add my smoked fish that is well wash, and add a little amount of water then allow it to cook for some minutes. Then I added all the ingredients above and mixed it well with spoon.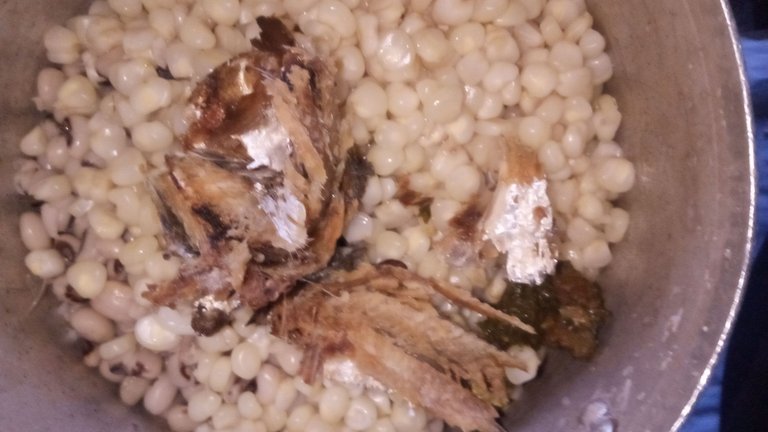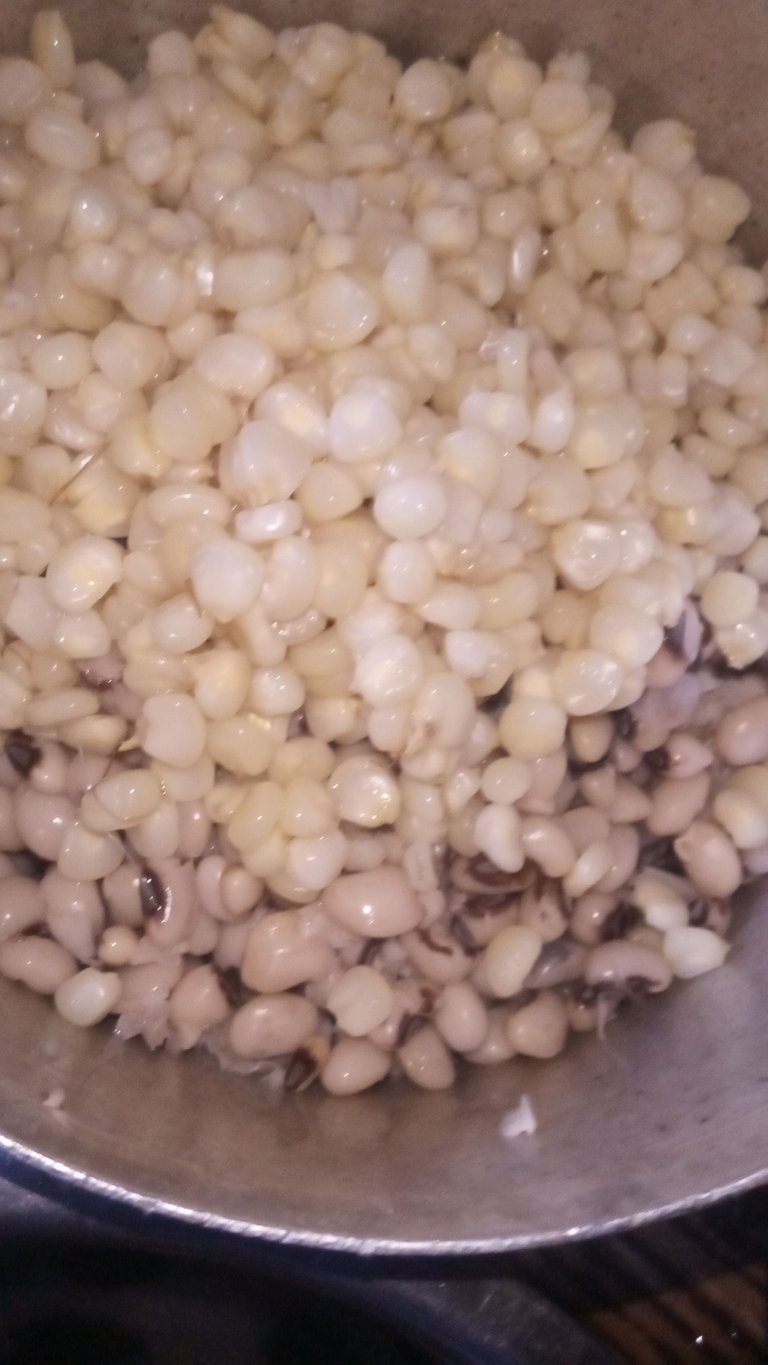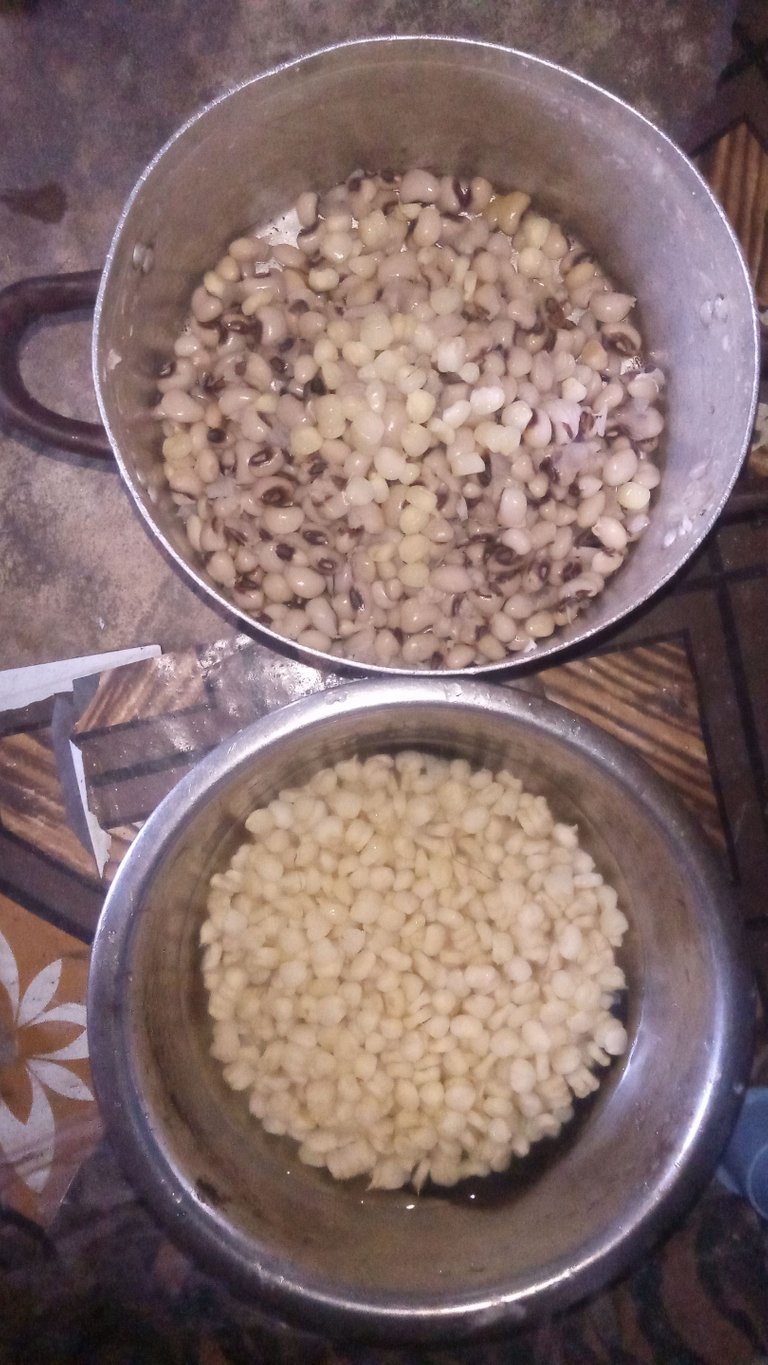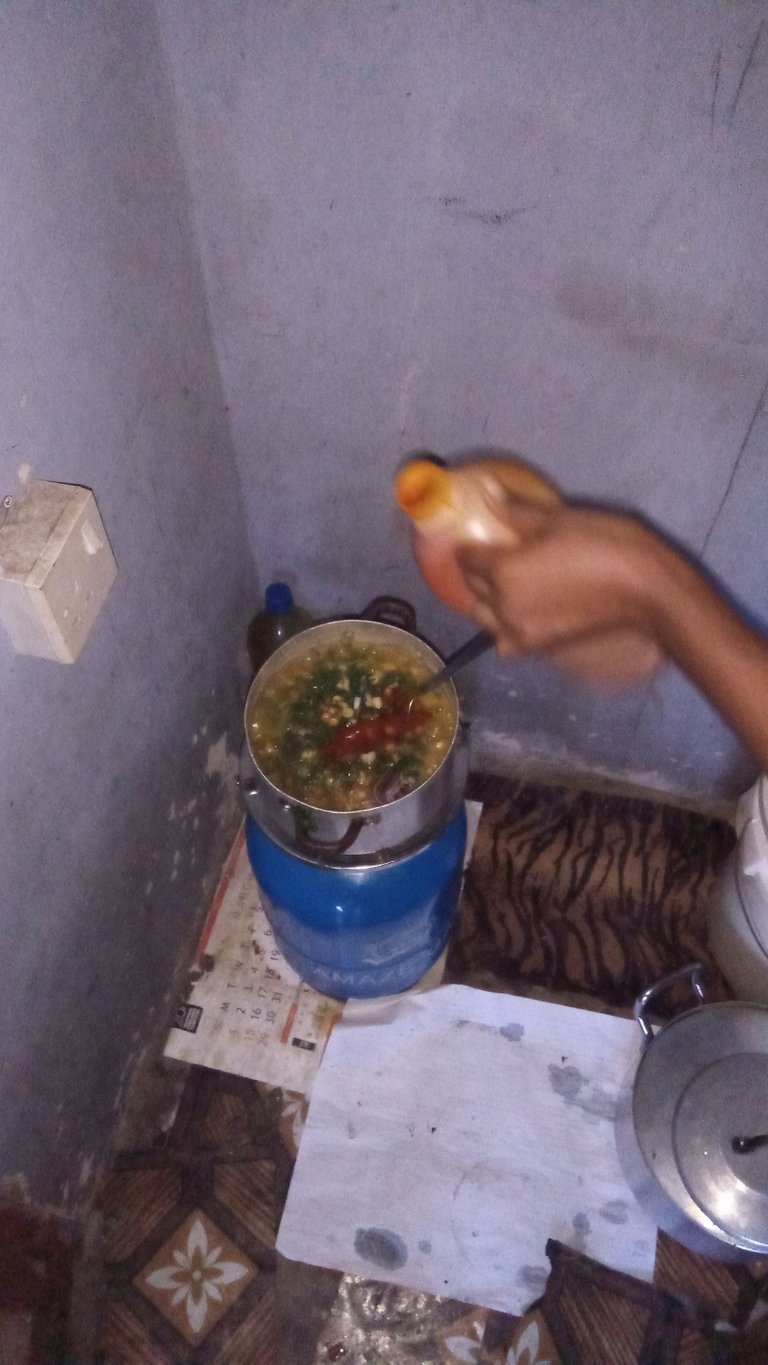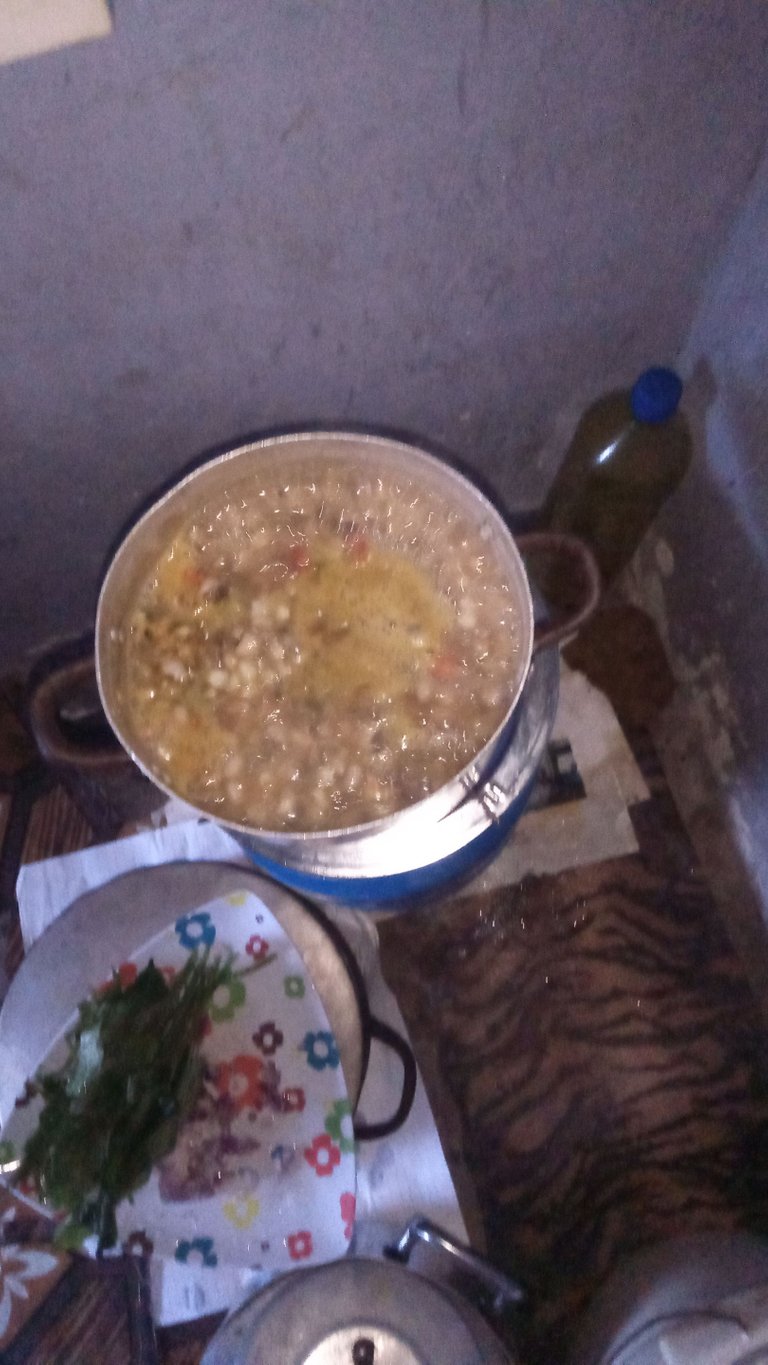 My vegetable leaf was the last thing I added since I wanted it fresh there we are and the food is ready.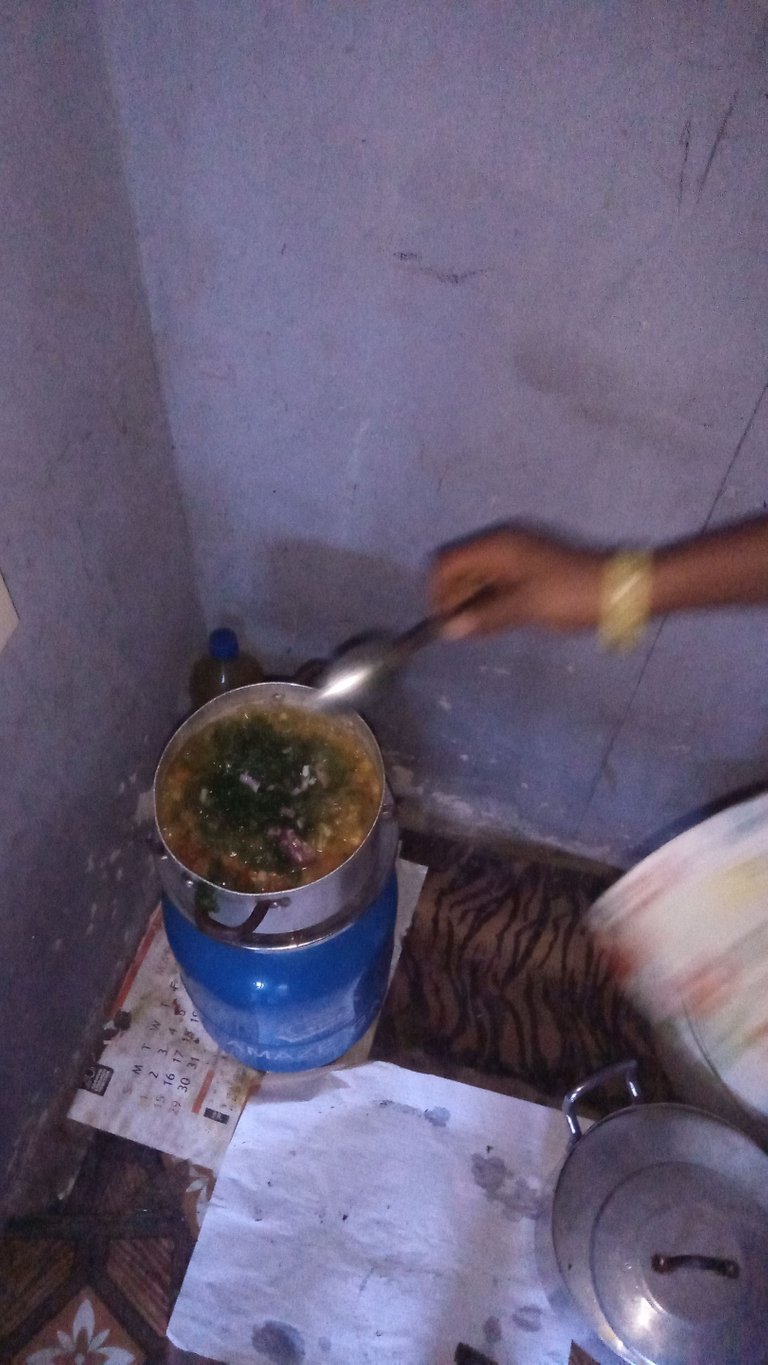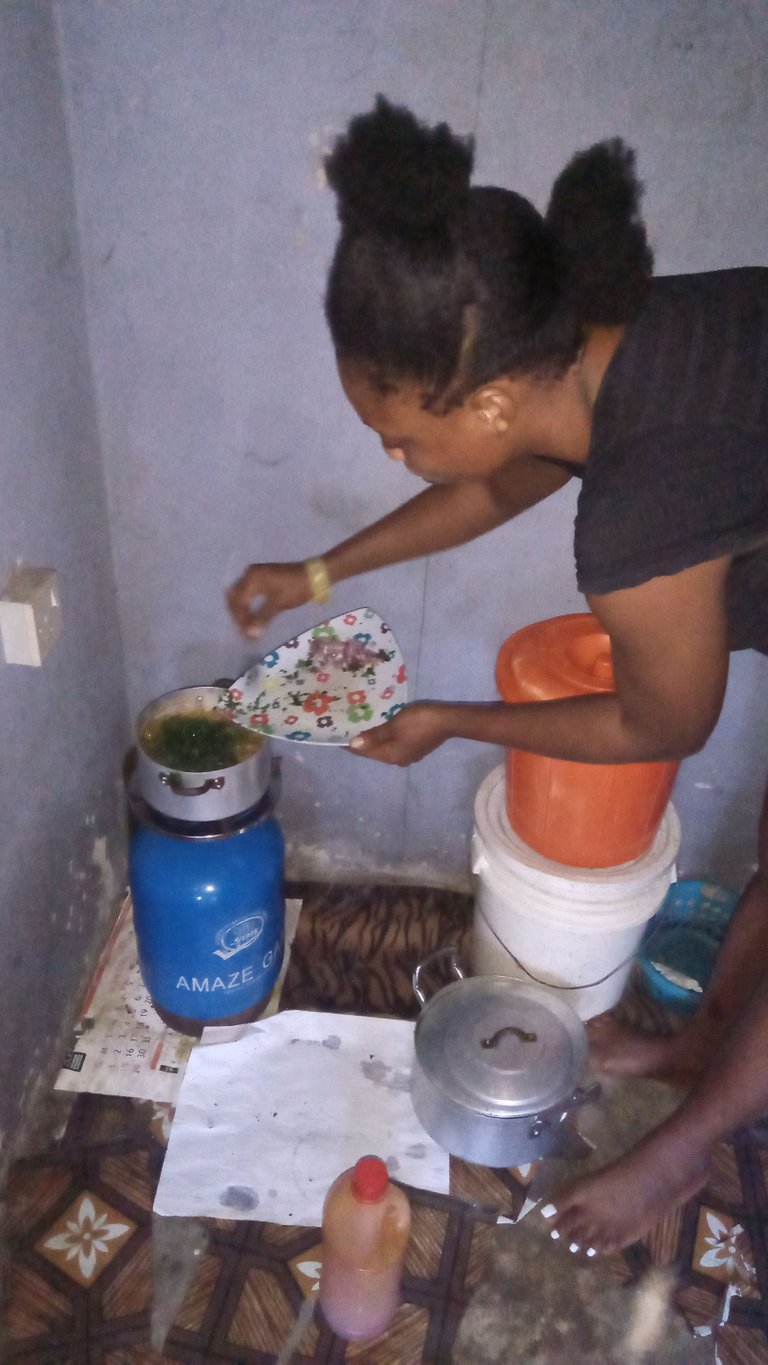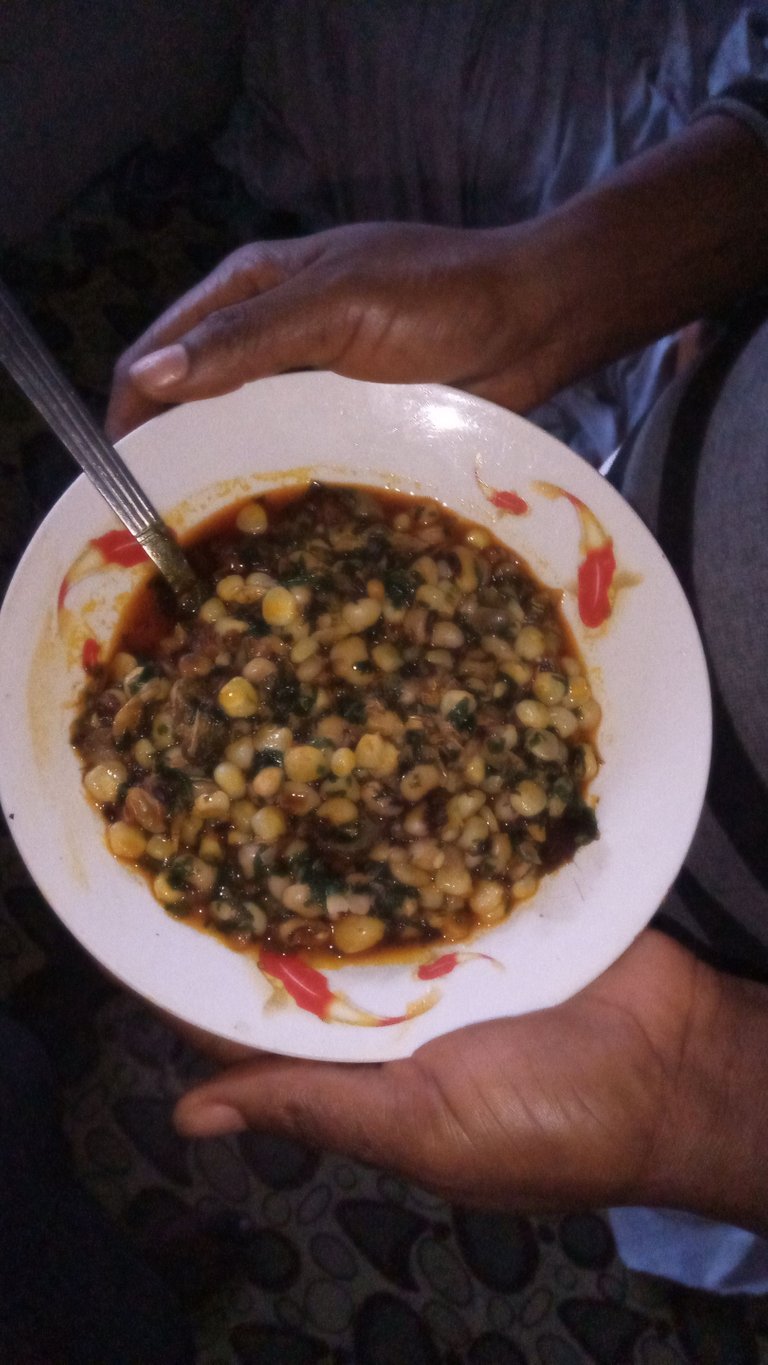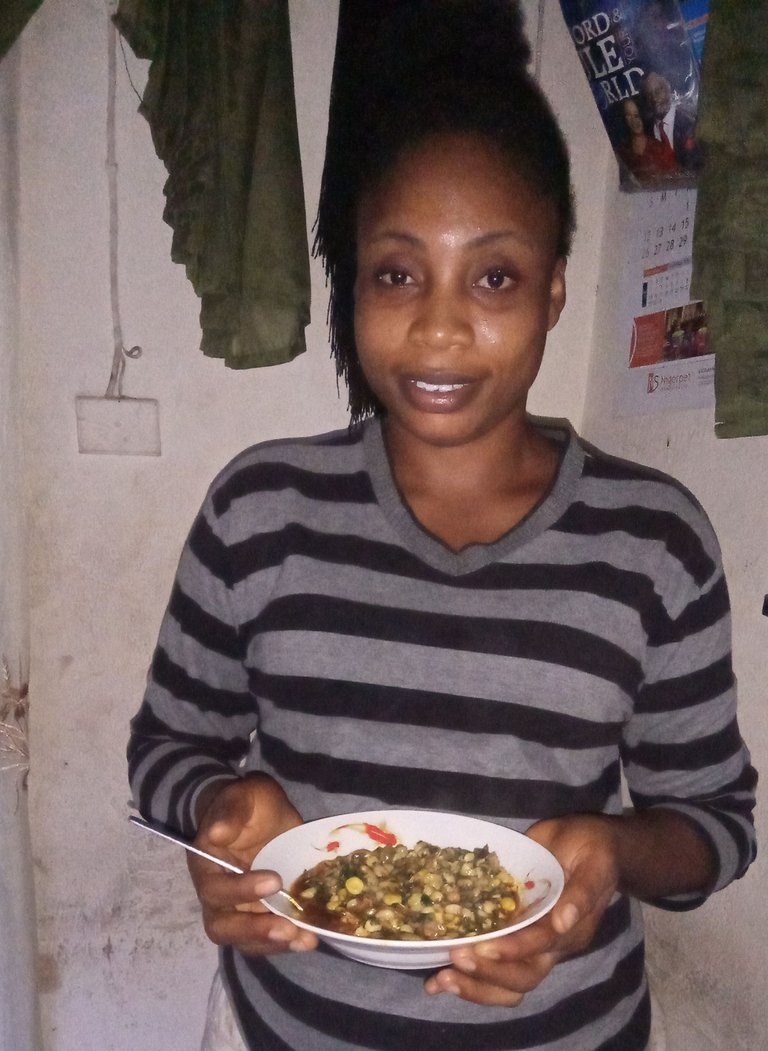 It taste so yummy if can, you can join me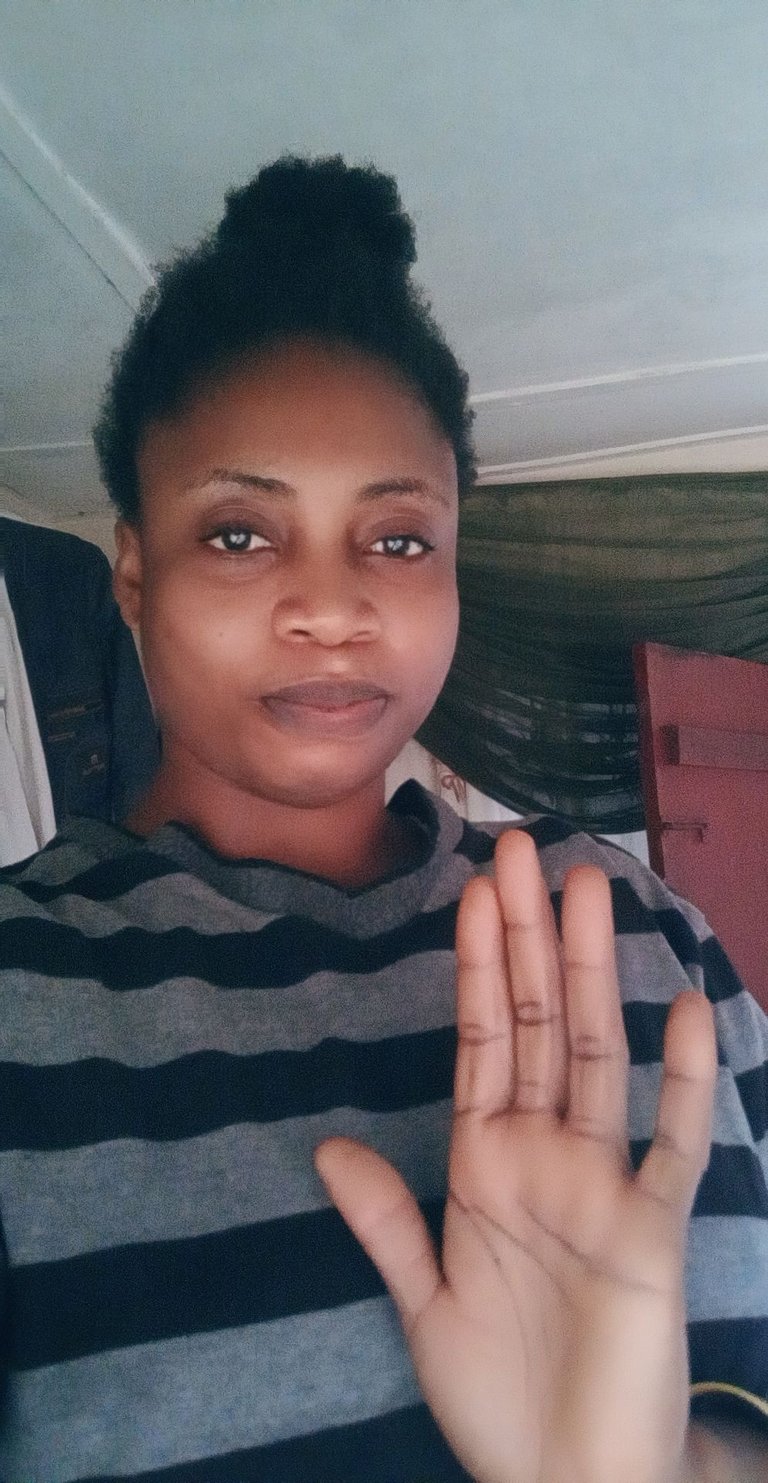 Thank you for engaging my blog have a lovely day. Bye..._
---
---