Vánoce, Vánoce odcházejí!
K Vánocům jsem dostal nový mobil. Mobil umí fotit. Tak fotím.


Někdo dostal nové hračky, tak zahodil ty staré. Nebo je to jinak?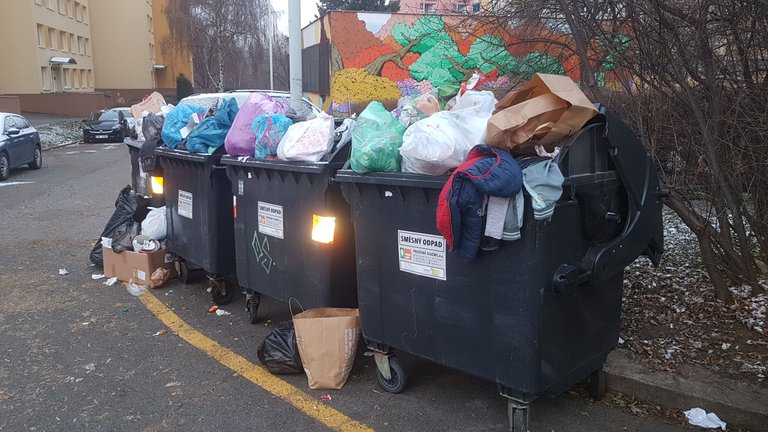 Po Vánocích mi přijdou nejzajímavější popelnice. Přetékají. Jsou plné věcí, které tam nepatří. Papír, plast, textil. Přitom od nás je to ke speciálním kontejnerům jen desítky metrů. Ale jsou věčně plné, to je pravda.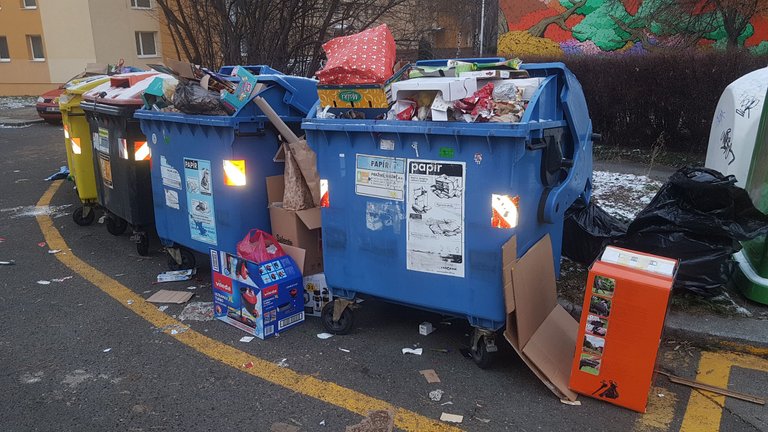 A nedávno se objevil nový kontejner. Fialový. Na použitý kuchyňský olej.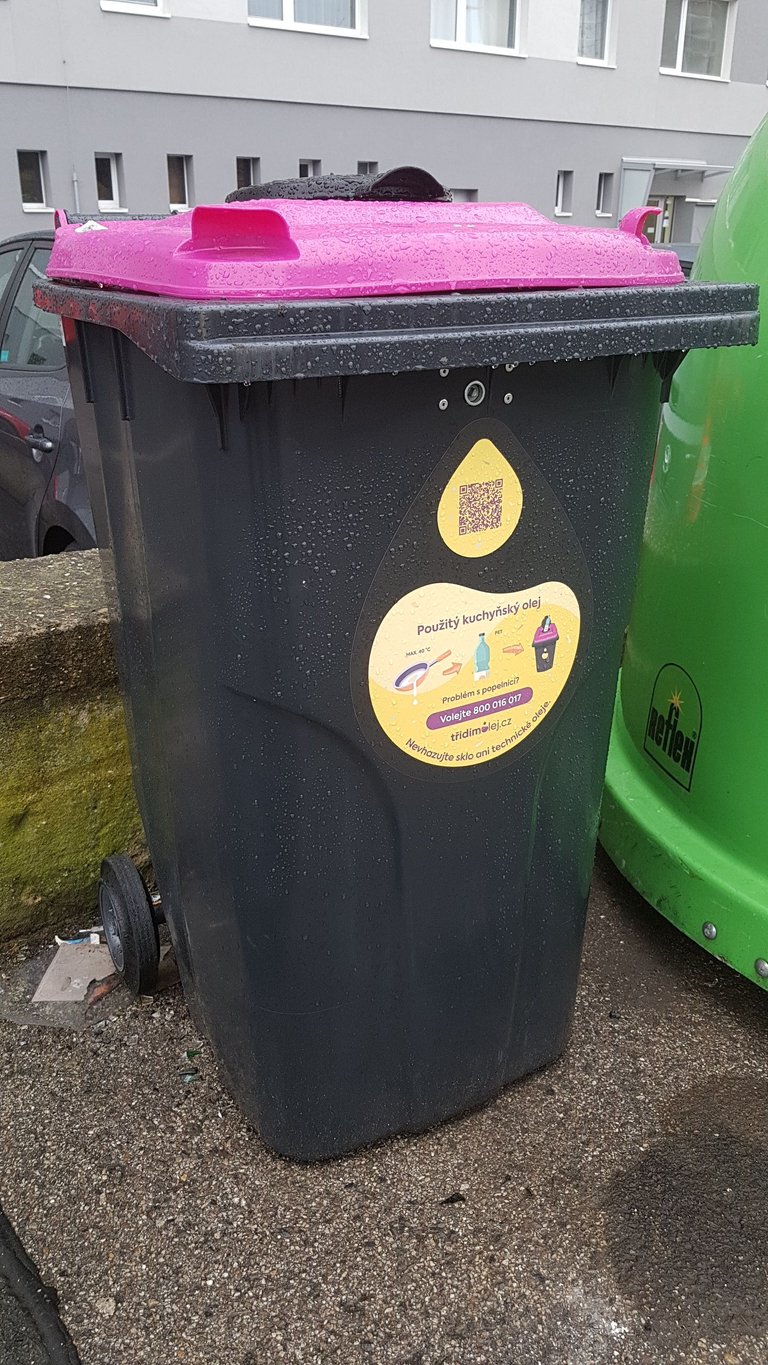 Doteď jsme lili olej do zavařovačky uzavírané na závit a až byla plná, tak jsme ji vyhodili do popelnice. Teď, až bude zavařovačka plná, tak ji táta zkusí přelít do petky. Bez trychtýře. Nechce si ho umazat. My nepouštíme myčku každý den.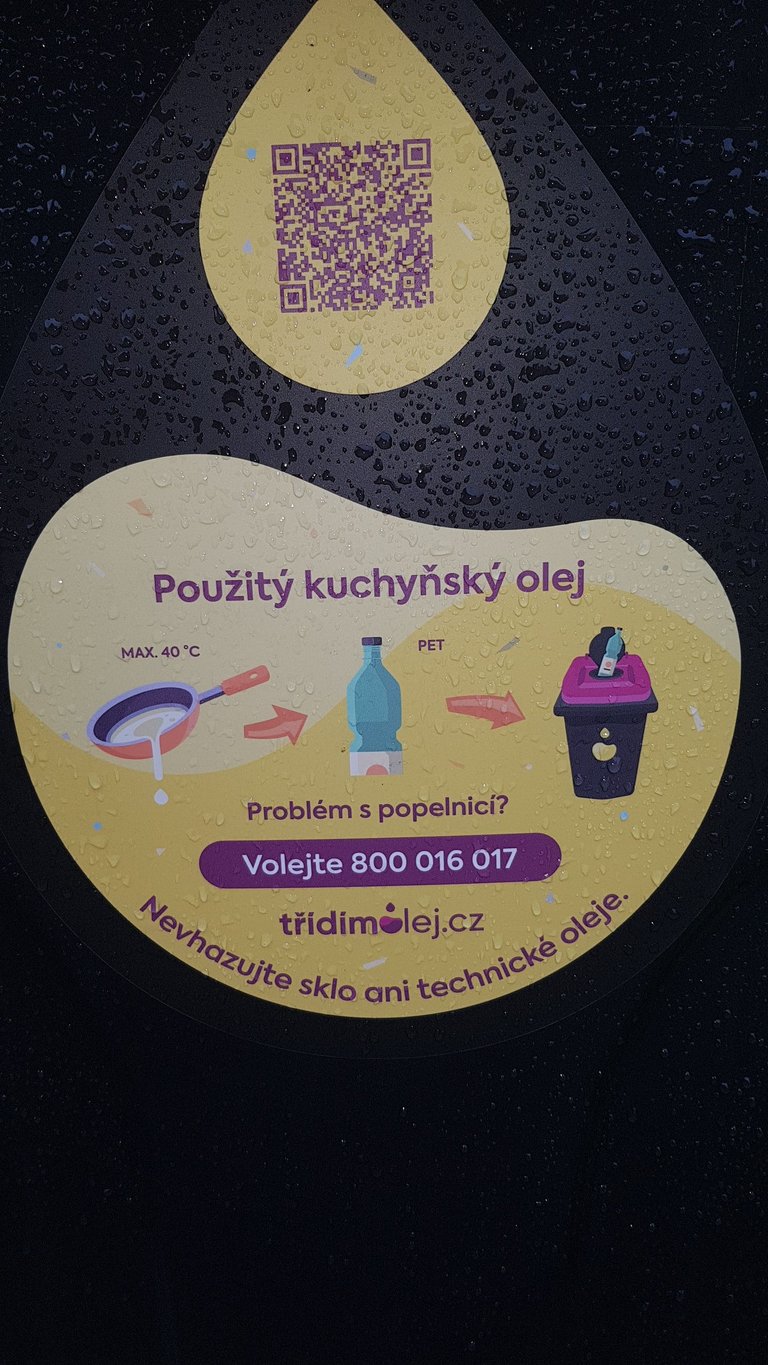 Tohle je můj 2.článek ze série... Snad je to pořád o něčem.
---
---