Už zase? Letos poprvé...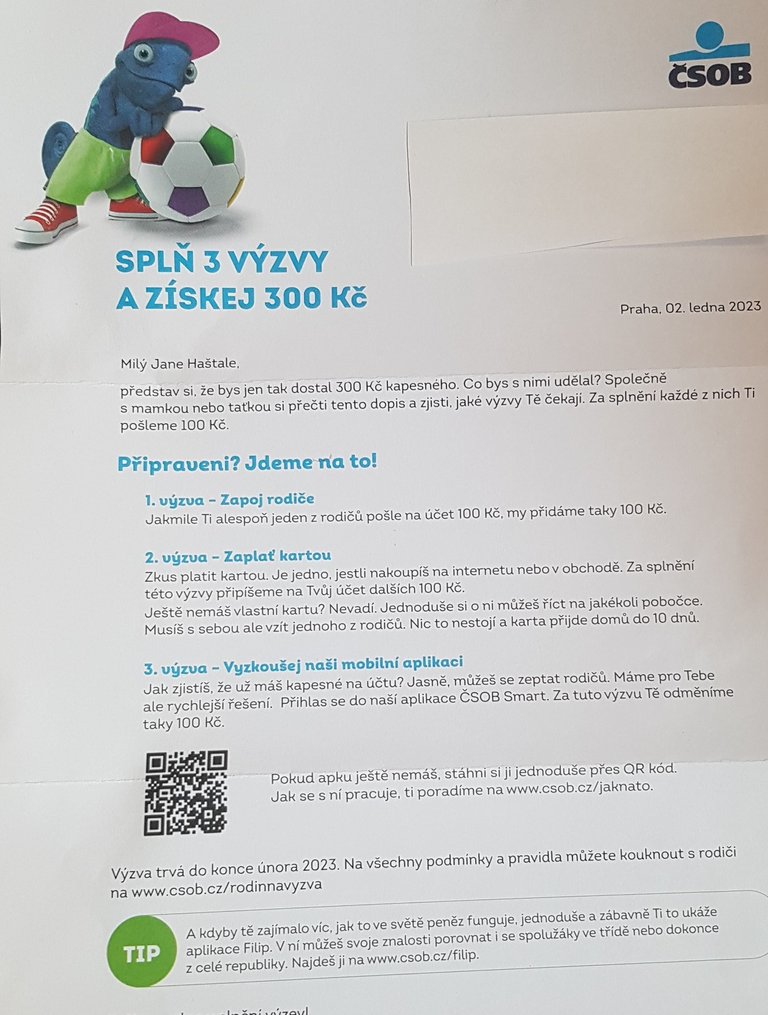 Zase si na mě v ČSOB vzpomněli. Že nemám internetové bankovnictví. A tak mi dávají zase stejnou nabídku.
1.Někdo mi pošle nejméně 100,- Kč. Dostanu od nich 100,- Kč
2.Zaplatím kartou. Dostanu dalších 100,- Kč.
3.Zřídám si internetové bankovnictví. Zase dostanu 100,- Kč.
Body 1 a 2 splněny. Bod 3... Nejsem blázen.
V roce 2021, kdy jsem si účet založil, jsem dostal jednorázově 1.000,- za zřízení účtu a sluchátka. (S drátem, ale fungují.) A dalších 400,- za přesně tyhle akce.
V roce 2022 proběhly tři tyhle akce. Dobrých 600,- Kč.
V roce 2023... Tentokrát poprvé. Bude se ještě dvakrát opakovat? A co v dalších letech? Není to moc, ale za nic...
Musím přiznat, že banka mi posílá peníze přesně podle svých pravidel. Jen si nesmím zřídit to internetové bankovnictví...
A pak že peníze nerostou na stromech a pečení holubi sami do huby nelítají. Táta mi vysvětlit přísloví, že blbej kdo dává, blbější, kdo nebere.
---
---