Splinterlands - trocha štěstí...
Měl bych psát víc článků. Ale nevím vždycky, o čem bych psal. Tak nejsnazší je koupit balíček Splinterlands, nebo donutit tátu, aby ten balíček koupil on. Teď je to ten druhý případ. A pak udělat unpacking. Tak hurá na to!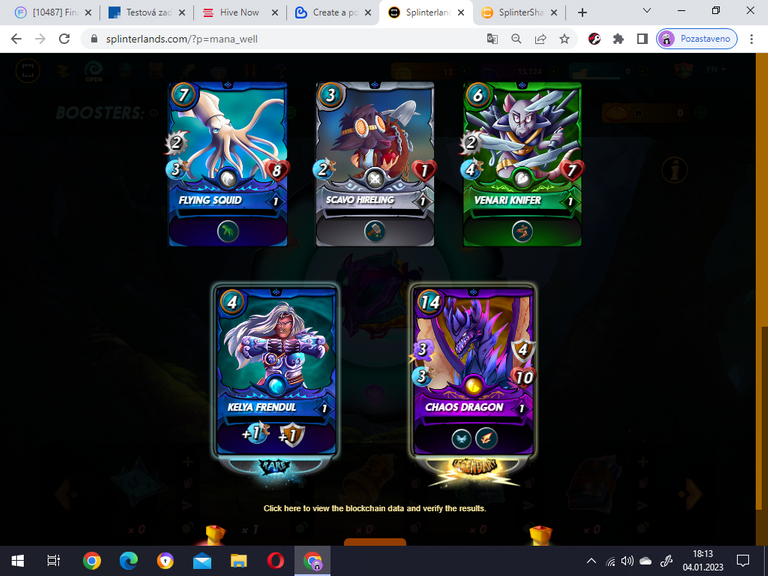 A měl jsem štěstí! Kelyu Frendula, toho jsem přesně potřeboval! Jenom za něj bych dal 1,76 USD. Balíček byl koupený tentokrát na Hive-Engine za 5,19 hive, to je... 1,42 USD. Tak na téhle kartě se mi investice vrátila a ještě něco vydělala.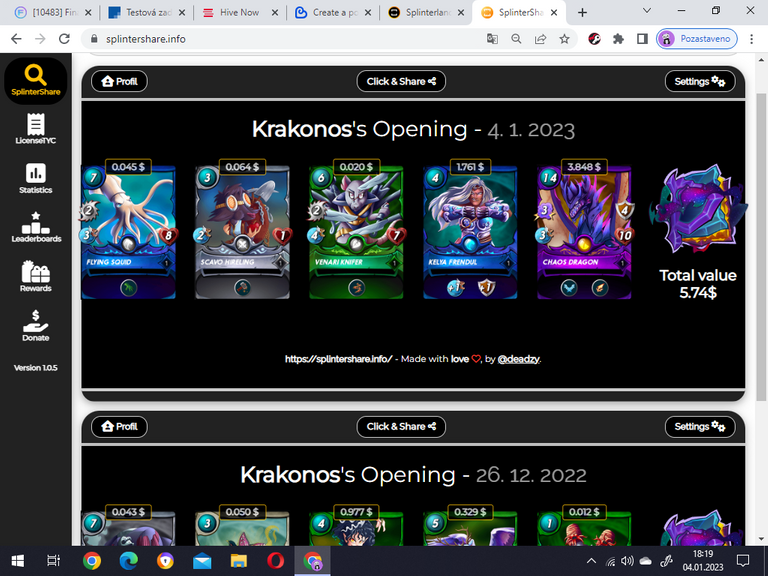 Chaos Dragon, karta za 3,85 USD. Tak to je na další skoro tři balíčky. Škoda, že patří mezi Dragons a použití je tak drahé...
A ani to ostatní v balíčku není úplně marné... A hlavně, mám o čem psát!
---
---