Sometimes it's good, sometimes it's bad...
Somehow I stopped winning in GiveAways... I had to earn these three packs. And I'm not doing very well. I earn little.
So I will rate the last season based on whether there will be anything interesting in the packages.
1.package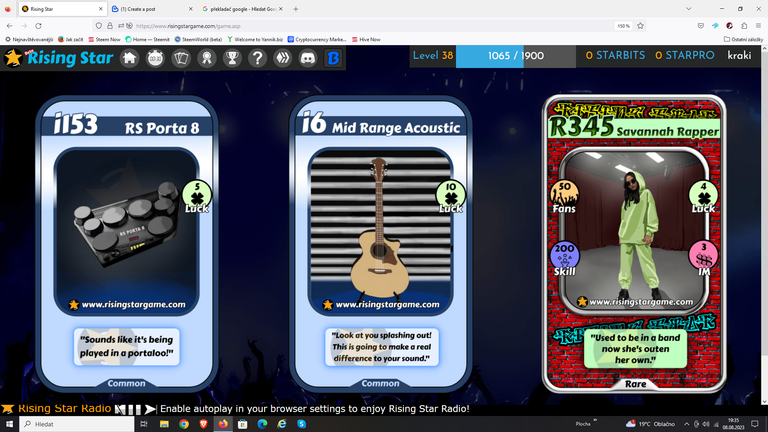 I think Savannah Rapper is very good!
2.package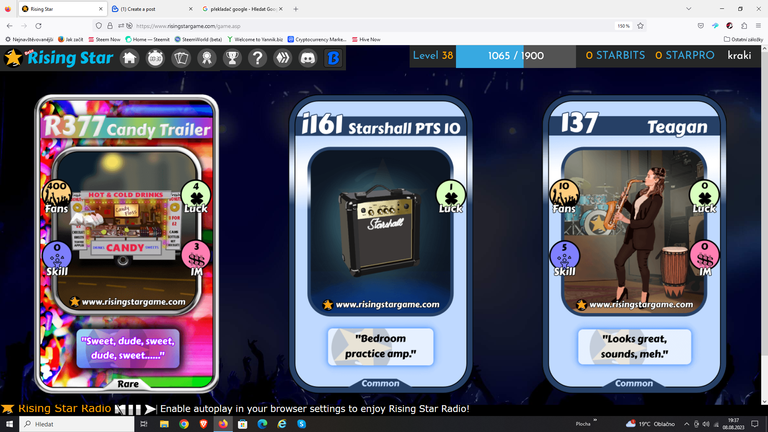 Candy Trailer... Okay. But I have enough fans. I need skills.
3.package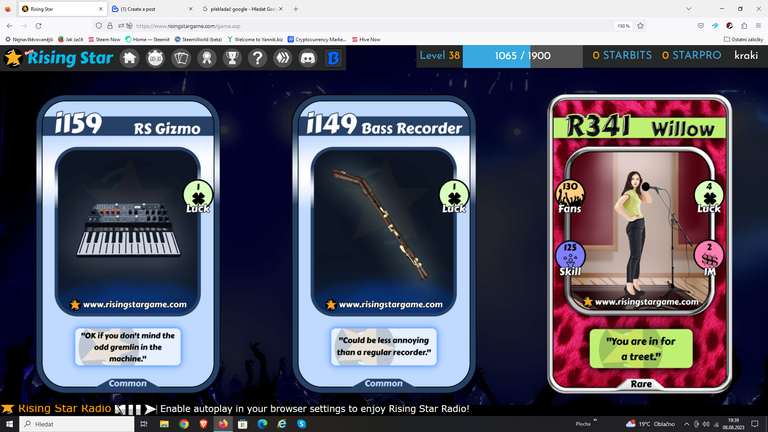 Pretty average.
524 missions. Level 38. Fans 3244. Luck 1323. Skills 3563. I´m 83.
Well, I do not know. Should I be satisfied or not?
---
---