Minulá sezóna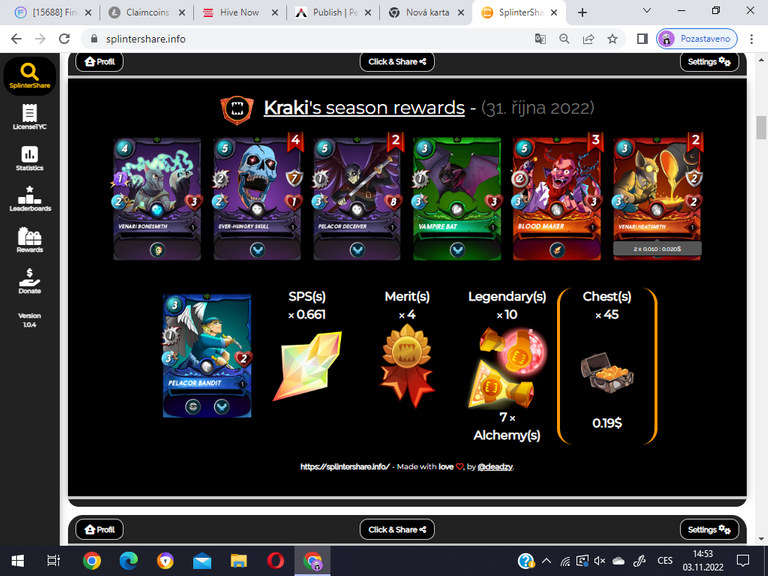 Učím se na přijímačky. Vždycky je tam otázka na přísloví. Jeden za osmnáct, druhý bez dvou za dvacet. Tentokrát já za v Bronze I za 19 (centů) a táta v Silver III za dvacet (centů).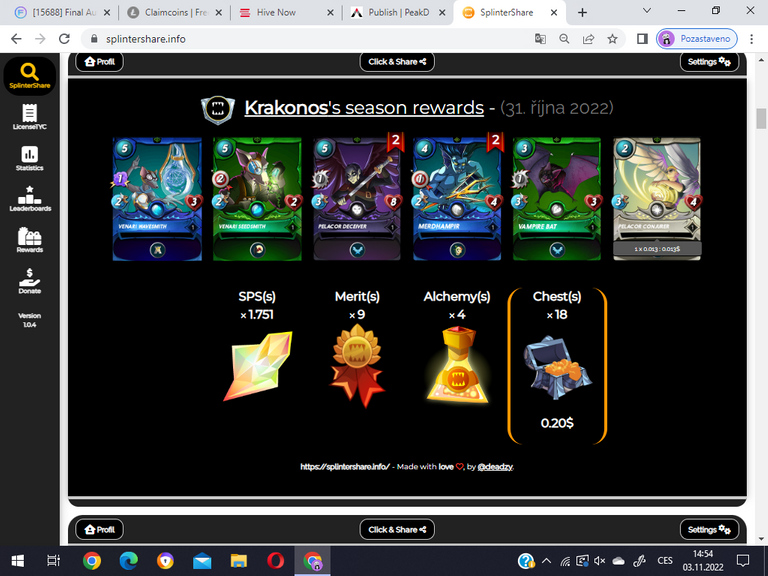 Táta 18 chestek, já 41. Nikdo z nás nedostal kartu, která by byla užitečná. Ale aspoň něco...
Při běžných kvestech dostáváme oba taky zhruba stejně. Já mívám 6 - 10 chestek, táta 1 - 2.
Ale být v Silver je přeci lepší. Dostáváme lepší karty v koupených balíčcích. Já vím, že to tak fungovat nemá. Ale důležité je, že to funguje. Až bude mít táta rating přes 1500 prestiže, koupíme zase balíček Chaos Legion za 4000 DEC. Já už mám na balíček Gladius. Ale taky si počkám, až budu přes 1400 prestiže.
Rozhodně v téhle sezóně napíšu ještě dva příspěvky.
---
---