Jinočanské jesličky

Dneska už se na Vánoce stavějí betlémy skoro všude. Někde pěkné, někde ne. Je lepší mít škaredý betlém, nebo žádný? Kdo to rozhodne, že je něco ošklivé?
V Jinočanech mají pro betlém pěkné místo. Vedle kapličky. Nevím, jestli je to náměstí, nebo náves. Bývala to vesnice. Ale teď všude okolo rostou satelity pro lidi, co nemají na byt v Praze. Takže spíš město...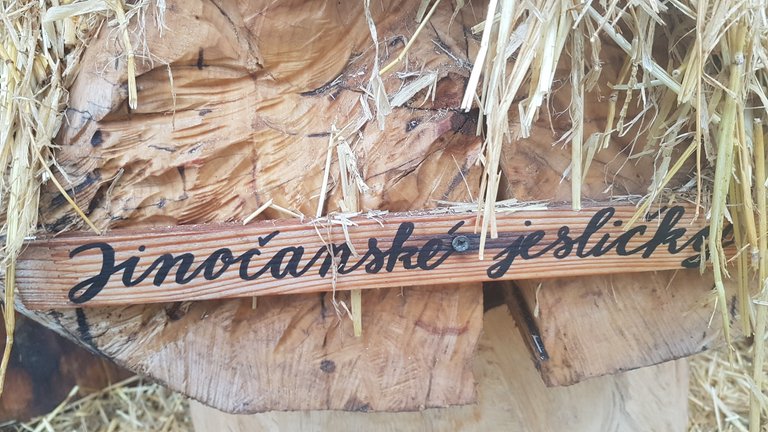 Nápis je také docela povedený...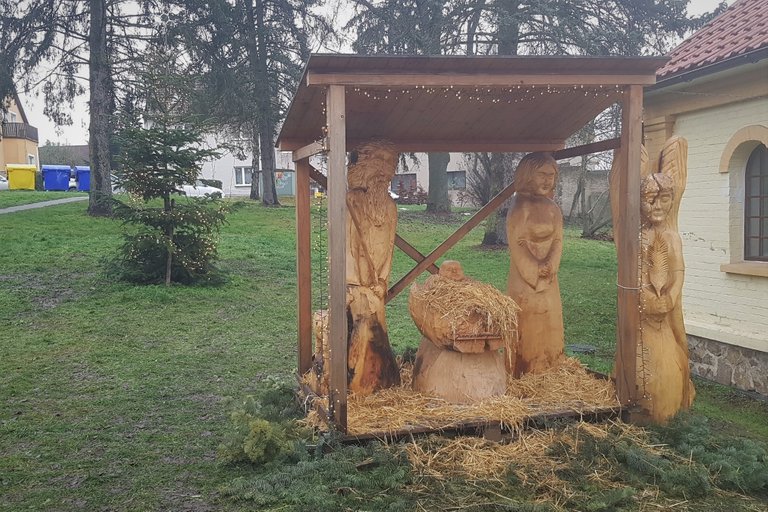 A tohle je betlém... Už ho staví pár let. Je to... Prý naivní umění. Nedivím se, že z toho andělovi praskla hlava. Ježíšek vypadá jako Otesánek. Nebo jako zombie. Marie taky není žádná krasavice a Josef, před tím bych v lese utekl.
Když byl sníh a před pár lety jsem ten betlém viděl poprvé, tak se mi líbil. Asi se mi mění vkus. Chutě ale taky...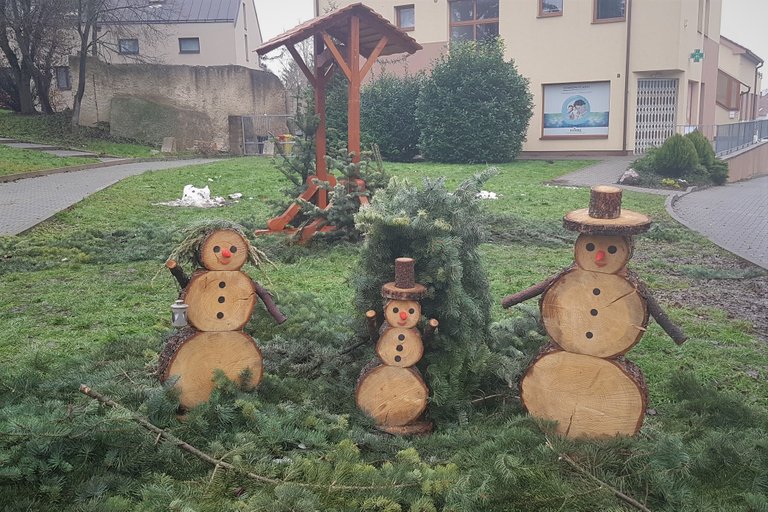 V okolí řádí místní lidový umělec s motorovou pilou. Jednodušší věci jsou podle mě povedené. Jako tahle sněhuláčí rodinka.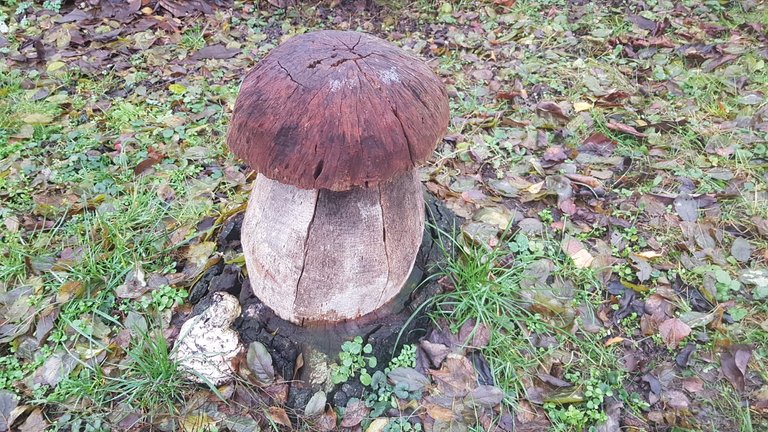 Nebo třeba houby v nadživotní velikosti. Ty tam rostou jako houby po dešti.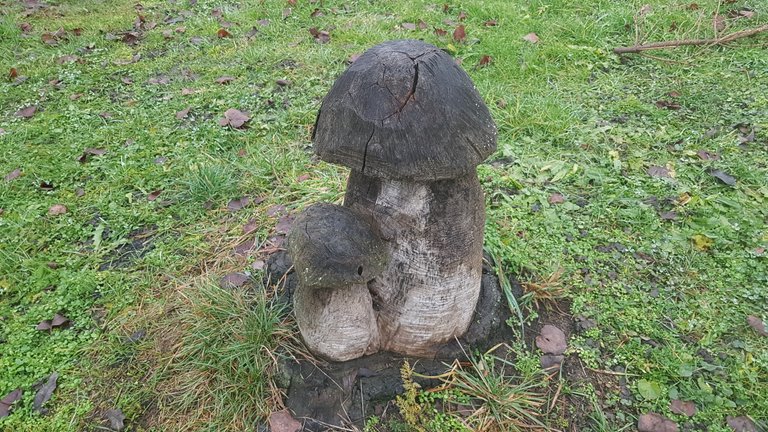 Ani dřevěná houba ale nevydrží věčně. Nežerou jí červi, ani slimáci, ale červotoč a ničí počasí.
Celkem si myslím, že se umělec měl držet těch jednodušších motivů... Já zatím dělám jenom dočasné stavby. Než mi je někdo zkritizuje, tak roztají. Takže se nemám za co stydět.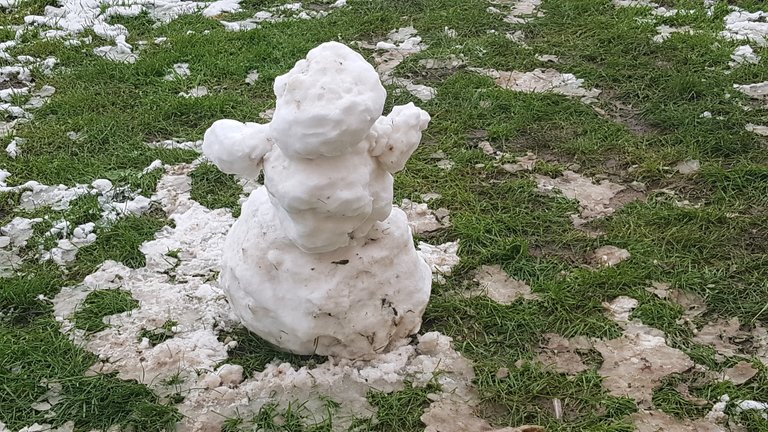 ---
---